Protecting Adolescents From Common Food and Waterborne Diseases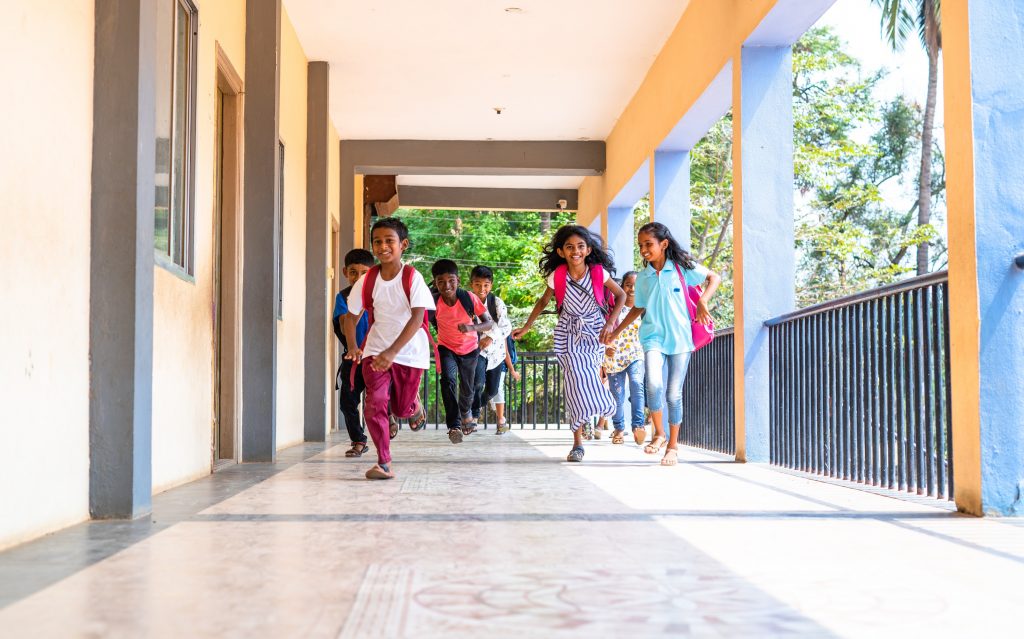 Children and adolescents are more prone to falling sick since they eat outside food and touch surfaces that can be contaminated with various bacteria. This may cause diarrhoea, stomach cramps, fever and other illness. The major factor for them to fall ill is due to lack of hygiene, which may lead to food and waterborne diseases.
To know more about the diseases, their causes, and prevention, please read below:
What Causes Food and Waterborne Diseases in Children?
Children and young adults can easily get infected and transmit this virus unknowingly through poor handwashing or coming in contact with sewage-contaminated water or an infected person.
Majority of the food and waterborne diseases are preventable with proper hygiene practices and timely vaccination. In case of infection, if left untreated, it may cause severe illnesses or sometimes result in death. However, children and the elderly are at a high risk of developing complications.
What Are Some of the Different Vaccination-Preventable Food and Waterborne Diseases in Adolescents?
Hepatitis A
It is a viral liver infection caused by the Hepatitis A virus and is transmitted via the faecal-oral route. Commonly observed symptoms are high fever, jaundice, dark-coloured urine, and abdominal pain.
Hepatitis A – Prevention & Vaccination
The spread of Hepatitis A can be restricted by:
Vaccinating against Hepatitis A, which is one of the best preventive methods.
Avoiding direct contact with the infected person.
Properly disposing off sewage waste.
Consuming safe and purified drinking water.
Following personal hygiene practices like frequent hand washing before each meal and after using the bathroom.
In case if your teenager has missed the Hepatitis A Vaccination, please do consult your doctor regarding the catch-up dose.
Typhoid
Typhoid is a bacterial infection found worldwide, mostly in developing countries. It is caused by a group of bacteria called Salmonella typhi. Typhoid can be transmitted via the faecal-oral route. Typhoid infection is characterized by high fevers, abdominal discomfort, rose-coloured macular rashes, watery diarrhoea and abdominal discomfort.
Typhoid – Prevention & Vaccination
Health experts suggest two best possible ways to protect children against typhoid is:
To get vaccinated – 1 dose at 9-12 months, followed by a booster dose in the second year of life. To know more, please consult your paediatrician.
To practice safe eating and drinking habits and frequent hand washing with soap.
Cholera
Cholera is an acute diarrhoeal infection of the intestine caused by the bacterium Vibrio cholerae. Children who develop cholera experience vomiting, watery diarrhoea, rapid body fluid loss, leg cramps, etc. The illness can range from mild symptoms to dehydration and death if left untreated.
It can spread by ingesting contaminated food and water. Kids usually miss out on maintaining good hygiene and sanitation practices and hence can be at a high risk of developing cholera.
Cholera – Prevention & Vaccination
With 5 basic steps, cholera can be prevented, and your child's health can be secured:
Ensure usage and consumption of safe treated water.
Frequent hand washing with soap before and after the preparation of meals and usage of toilets.
Eat boiled, well-cooked and peeled vegetables and fruits.
Use clean and sanitized washrooms, and disinfect regularly.
Maintain hygiene in the kitchen and clean drinking water sources frequently.
Also, Cholera vaccination is available on a prescription basis to protect our loved ones and secure our children's healthy future. It is an inactivated vaccine recommended by health authorities only in the high-risk category of children residing in or travelling to highly endemic areas. To know more, please consult your paediatrician.
By making smart choices and practising hygiene, we can protect our children from a number of food and waterborne diseases. As parents, we need to ensure that kids enjoy healthy living, free of illness, and timely vaccination so they do not miss out on their childhood. To know more about Polio, Rotavirus and Hepatitis A, please click here.
Please consult your doctor for any more information.

If you liked the content, please share it with fellow parents.
References:
https://www.ncbi.nlm.nih.gov/pmc/articles/PMC7173519/
https://www.indianpediatrics.net/dec2013/dec-1095-1108.htm#:~:text=Currently%20two%20different%20types%20of,Institute%20of%20India%20(SII).
https://www.indianpediatrics.net/jan2021/jan-44-53.htm
https://www.ecdc.europa.eu/en/immunisation-vaccines/facts/vaccine-preventable-diseases
Disclaimer: Issued in public interest by GlaxoSmithKline Pharmaceuticals Limited. Dr. Annie Besant Road, Worli, Mumbai 400 030, India.
Information appearing in this material is for general awareness only. Nothing contained in this material constitutes medical advice. Please consult your doctor for any medical queries, any question or concern you may have regarding your condition. The disease list indicated for vaccination is not complete, please consult your doctor for the complete vaccination schedule.
NP-IN-ABX-OGM-220074, DoP Feb 2023
?>