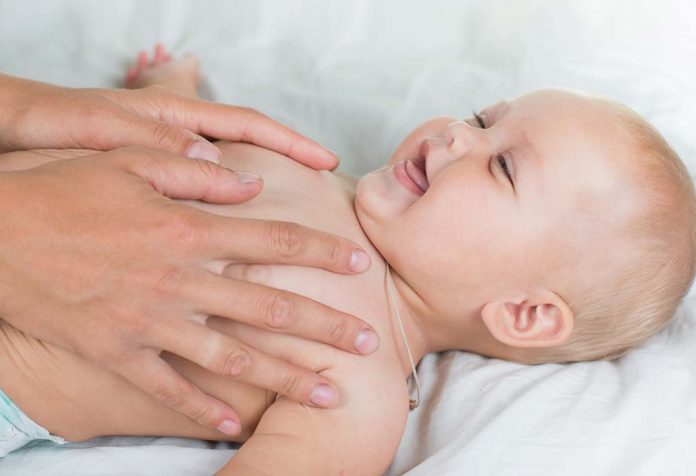 Last Updated on
I was a first-time mom when I was recommended Dabur Lal Tail. You might be surprised to know who recommended it to me. No, it wasn't my mother or my mother-in-law who I used to look to for guidance. You see, just like I was a first-time mom, both of them were first-time grandmas too! We all looked up to a more experienced person to guide us with taking care of a newborn. That person was my baby's paediatrician.
With her years of expertise with newborns, our paediatrician would patiently guide me and answer my numerous queries. She would know what to do if the baby didn't want to breastfeed, seemed to develop at a slow pace, had colic, or pooped a certain colour! Even my Mom and Mom-in-law would ask for her opinion. It was safe to say that she was our trusted go-to person when it came to my babies.
As excited new parents, we bought the cutest looking bottled stuff for our first baby. Our baby's first massage oil was purchased only with moisturisation in mind. We even tried olive oil because we saw many TV ads and it had a pleasant fragrance and made the baby's skin soft.
In one of the regular consultations with my paediatrician, she recommended Dabur Lal Tail for the baby's massage. According to her, it is a good baby massage oil because it is both safe and efficacious for the baby's skin, bones and muscles. I told her that I was so far happy with my light textured oil. However, she further emphasised why Dabur Lal Tail should be chosen for baby massage. That's because all massage oils are not as efficacious and safe. Dabur Lal Tail's unique composition has a mix of 5 unique time-tested and proven Ayurvedic herbs. Sesame Oil and urad help in making the baby's bones and muscles strong, thereby, helping them grow strong physically and achieve their milestones like standing, walking, etc. faster. Bones and muscles are the foundation, which needs to be developed at the initial 40 weeks after birth.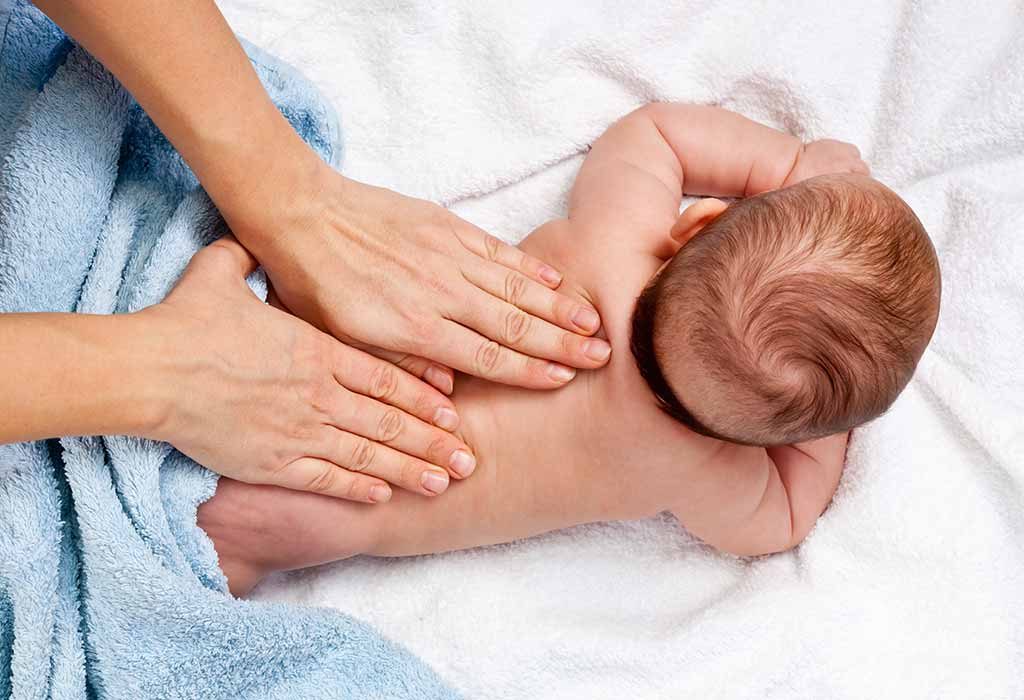 While it is dermatologically tested for safety, its unique herbs like shankhpushpi, ratanjot, and sesame oil soothe and protect the skin from diseases, making it soft and supple while adding a natural glow to it. Additionally, ingredients like karpura help improve blood circulation which is important for the overall healthy growth of the baby. I never regretted acting on her advice. Baby Sanika showed healthy physical growth and started sitting up and crawling pretty soon after.
And that is the story of how "Dabur Lal Tail" came into our lives. And it was there to stay until all three of my kids continued to get massaged! Needless to say, for Sanika's younger siblings, we didn't wait long to bring in Dabur Lal Tail and started early. And now that you know the story of my association with Dabur Lal Tail, let me share my personal experience with this Ayurvedic baby massage oil with all you new moms who are looking to get your questions answered.
Dabur Lal Tail for Improved Physical Growth
Babies enjoy their massage hour no matter what you use to massage them. And it is a great way for moms to bond with them. But as moms, our concerns go further than just a fun hour with the baby. The traditional Indian practice of massaging the baby is recommended for the baby's development. And choosing a baby massage oil like Dabur Lal Tail, which has time-tested Ayurvedic ingredients ensures a boost in physical growth. I have personally witnessed this!
Not only do their bones and muscles grow stronger, but babies also sleep peacefully after the massage and, as a result, are active and energetic when they wake up.
The ingredients hold the secret!
Are you aware of what you put on your baby's skin? Making a responsible choice for your baby involves reading the ingredients. So let's just let the ingredients speak for themselves here.
One of the best oils for massaging babies is Sesame Oil (Til Oil) since it has anti-bacterial, anti-inflammatory and antioxidant properties. And Dabur Lal Tail uses sesame oil as the base. To this nourishing oil base, they have added the right mix of time-tested herbs like:
Ratanjyot – Helps soothe and protect the skin.
Shankhpushpi – Helps in providing a glow to the skin.
Karpura – Helps in improving blood circulation.
Urad – Helps in nourishing and making the bones and muscles strong.
The above herbs, together with sesame oil, help in making the bones and muscles strong while keeping the skin soft and supple.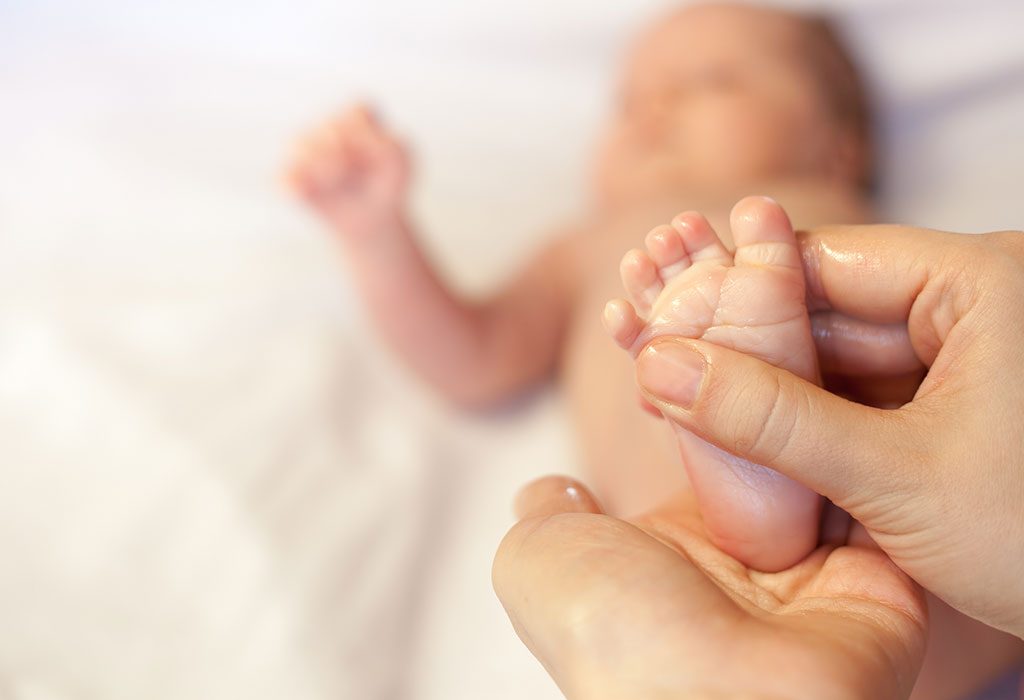 Let's shatter some myths!
Skin darkening effect due to red colour of the oil
This is not at all true! Instead, it has ingredients like shankhpushpi, which has skin toning properties. The red colour of Dabur Lal Tail comes from the ingredient ratanjot, which helps in soothing and protecting the skin from diseases.
It is a thick oil having a strong aroma – not mild and safe for baby
Dabur lal Tail is dermatologically tested for safety and is not at all harsh. It contains only natural ingredients and is completely free from any kind of toxins like parabens, paraffin etc. The aroma of the oil is derived from the authentic composition of the 5 unique herbs mentioned above. If anything, the strong aroma of this beneficial baby massage oil signifies the absence of any artificial masking agents!
I have personally used Dabur Lal Tail for all my babies and would never hesitate to recommend it for any baby. Ancient wisdom and philosophy never go wrong!
Disclaimer: The views, opinions and positions (including content in any form) expressed within this post are those of the author alone. The accuracy, completeness and validity of any statements made within this article are not guaranteed. We accept no liability for any errors, omissions or representations. The responsibility for intellectual property rights of this content rests with the author and any liability with regards to infringement of intellectual property rights remains with him/her.