Age Wise Baby Checkup – Why It Is Important & Schedule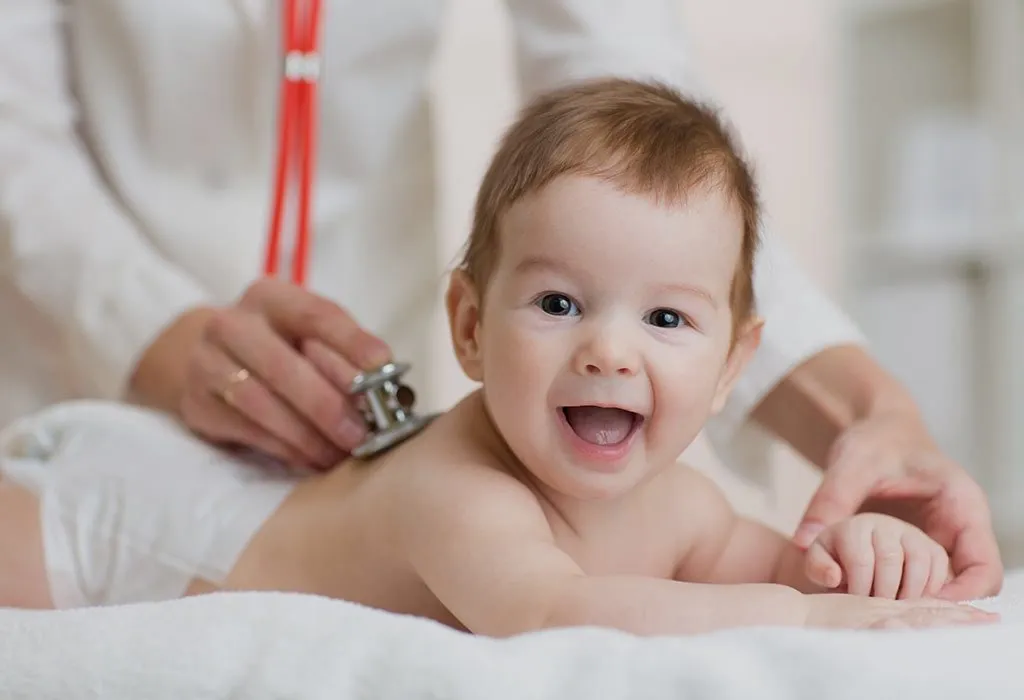 Parenting is not only rewarding but can be challenging as well. As parents, it is essential to keep a tab on your baby's age-wise check-ups especially for the first year as it is a critical spell in the normal growth and development of a baby's life. Your doctor may also want to keep a close check on the baby's progress during this phase.
Doctors usually recommend baby check-ups immediately after birth, 3-5 days after birth and then regularly at 1,2, 4, 6, 9, 12 months although different paediatrician's schedules can vary a little. In these systematically scheduled check-ups, babies are commonly checked for growth, progress, feeding amongst various other things.
Why Is Baby Check-up Important?
It is advisable to schedule regular baby check-up appointments. Infant check-ups are important for the following reasons:
Your doctor may like to conduct a thorough physical examination of the baby from time to time like recording the height, weight to establish if the growth and development of the baby are advancing normally.
Your doctor may also like to know about the family's medical history given the fact that any possible health issue of the baby can have an underlying genetic or hereditary cause.
Parents Can Ask Questions
Parents can discuss their worries and clear their doubts regarding their baby's development during these check-ups.
Regular baby check-ups are important to help the parents to remain on track with the age-wise routine vaccinations of their baby.
The baby check-ups give your doctor an opportunity to follow up on any complications from the previous check-up.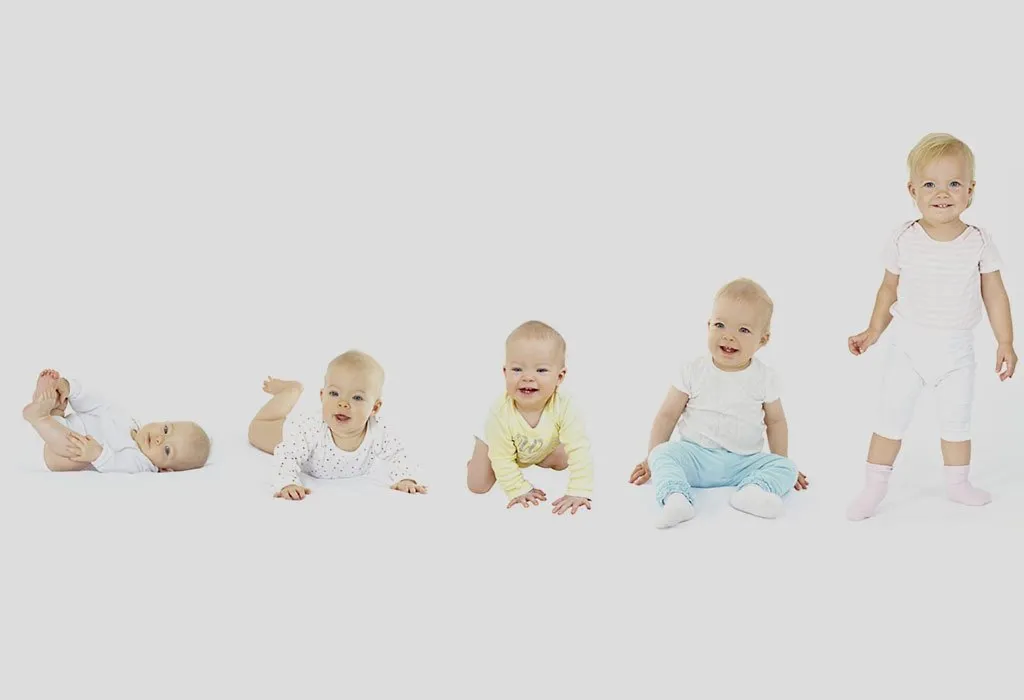 Schedule for Monthly Check-Up for Babies
Soon after a baby's birth, your doctor may make his health record booklet. A child's health record can be a means of maintaining a record of the baby's well-being and progress. It may also contain a schedule for the age-wise baby check-ups. At the time of every baby checkup, your doctor may record the baby's weight, height, vaccinations and other significant health information in the booklet.
After Birth
Your paediatrician may carry out a complete physical examination of your baby shortly after his birth checking for vital signs, basic new-born reflexes, alertness, skin tone, hip stability to ensure that baby is healthy and responding fine. Other things that your doctor may scrutinise can include:
1. Hearing Screening
Your doctor may check the hearing ability of your baby to confirm that his hearing is okay by conducting two different tests namely OAE (Otoacoustic emission) and ABR (Auditory Brainstem Response). The OAE test entails putting a microphone and a mini earphone in the baby's ear to assess sound reflection in his ear canal. The ABR test involves placing electrodes on the baby's head to evaluate the response of hearing nerve to sound. Both tests can identify hearing loss.
2. Metabolic Screening
Metabolic screening of a baby involves drawing a blood sample from baby's heels and testing his blood for sickle-cell disease, inherited disorders like hypothyroidism.
3. Immunization
After birth, your baby will get his first shot of hepatitis B.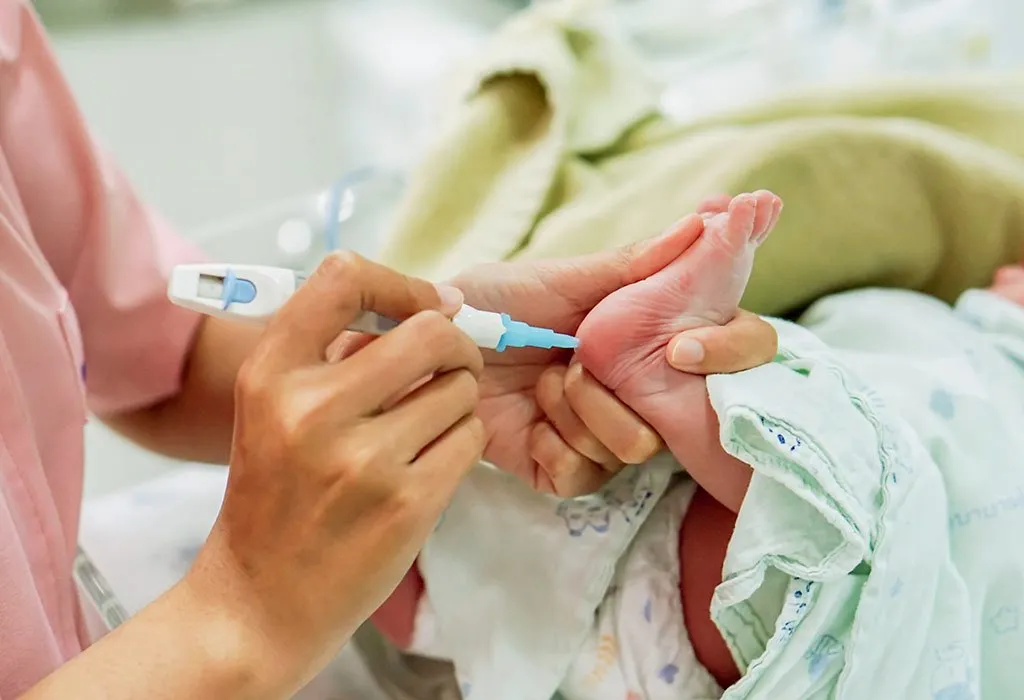 Between 3 to 5 Days
The doctor is likely to ask you to bring your baby within a week or so of his birth for a checkup. A 2-week infant check-up is commonly done to ascertain if all is progressing well with the baby.
1. Baby Weight
At this point, the doctor will measure the baby's weight to determine if he is feeding well.
2. Physical Checkup
Your doctor will possibly perform a physical exam of the baby. He may compute the baby's length and plot it on a growth chart. He may also measure the head circumference.
3. Vaccinations/Shots
Your baby may receive the BCG vaccine. He will also get his first dose of OPV (Oral Polio Vaccine).
4. Screening Tests
Your baby's doctor may conduct some screening tests to gauge if the behavioural development of the baby like smiling, cooing is on the right track. He may also ask you some questions on how the baby is generally doing and your observations of the baby's actions and responses to rule out any probable behavioural issues.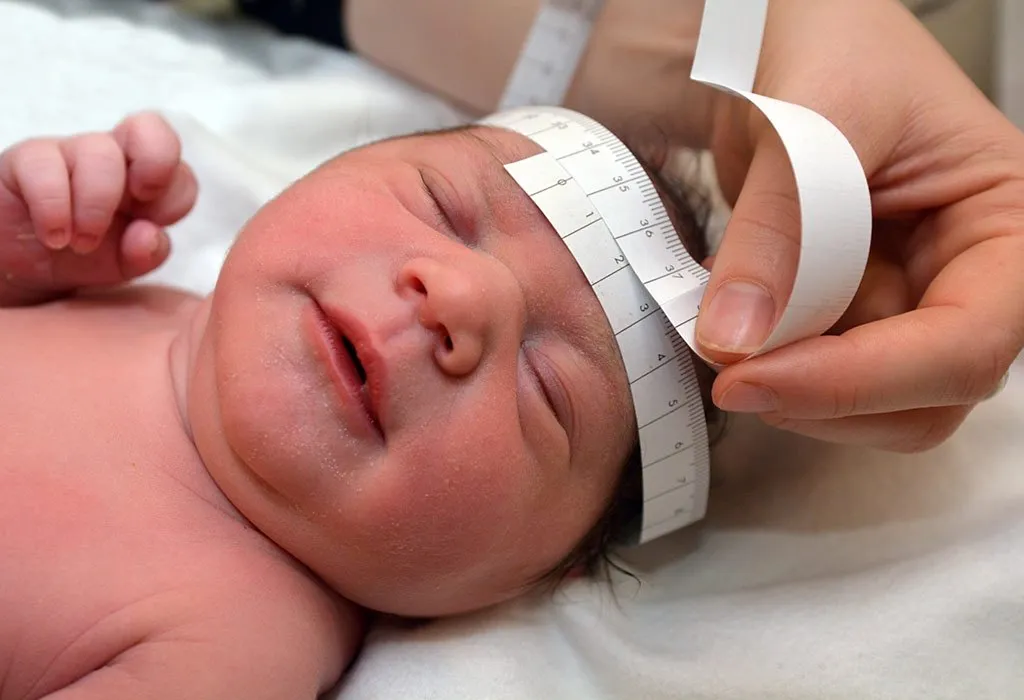 At 1 Month
At your baby's one month check-up, your doctor may execute the basic inspection, take measurements, assess development and psychosocial progression.
1. Baby Weight
The doctor will again measure the baby's weight and mark it on the growth chart. Most new-born babies follow a growth pattern. Tracking your baby's weight on the growth chart will help your doctor to see if he is advancing as per his pattern.
2. Physical Checkup
The doctor will subject your baby to a full head-to-toe examination checking his eyes, ears, mouth, the colour of the skin, lungs, heart, abdomen, genitalia, hips and legs to make sure that all organs are in a healthy condition. The doctor may also examine the soft spots on your baby's head called fontanels and the shape of your baby's head to find out if it is rounding well.
3. Vaccinations/Shots
Your baby may get Hep B (Hepatitis B) vaccine- dose 2.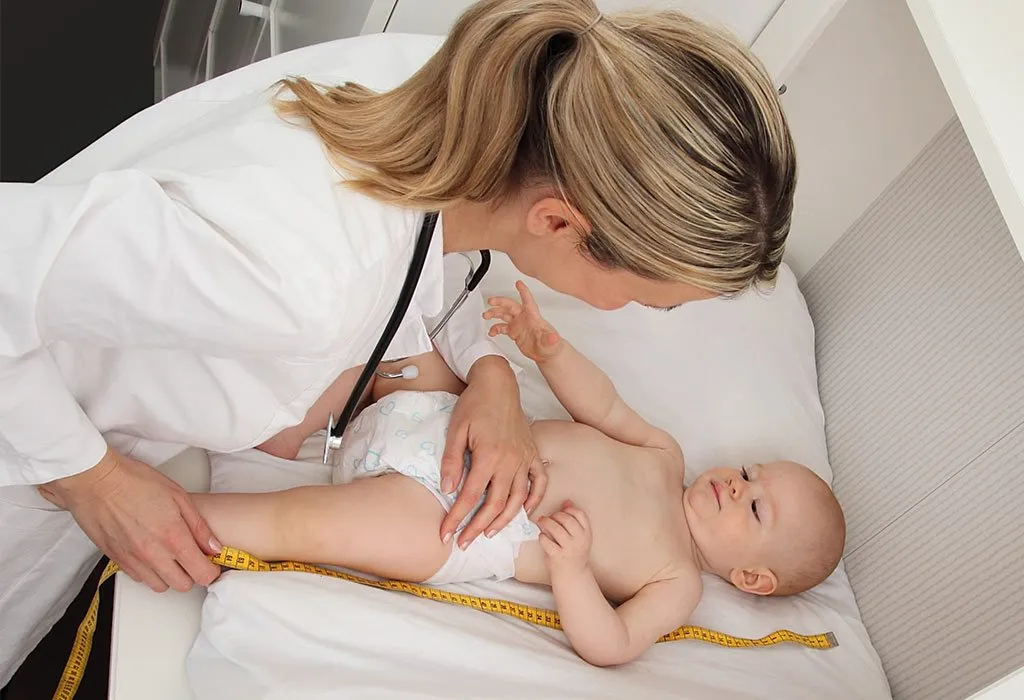 At 2 Months
A 2-month infant check-up generally comprises a physical assessment of the baby's body including baby eye check-up, basic measurements and evaluation of behavioural development.
1. Measurements and Behaviour
The doctor may weigh the baby to see if the weight has returned to his birth weight possibly after losing some during the early days after birth. He may also measure the baby's length. He may also question you about your baby's behavioural observations like alertness to sounds, movements and actions, crying and feeding patterns to track his development.
2. List of Immunizations
Your baby may get the following set of vaccines at this stage: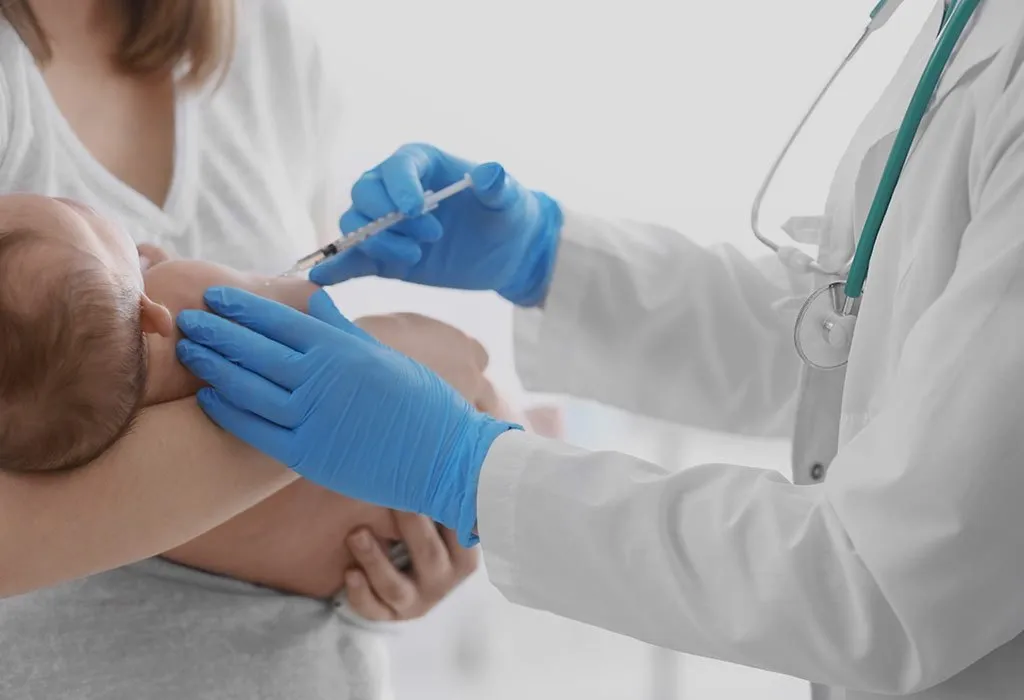 At 4 Months
You may have to take your baby for another check-up at this point. You may expect the typical procedure of physical screening, taking measurements, developmental and behavioural observations.
1. Hematocrit Screening
Your doctor may conduct haematocrit or haemoglobin screening at this leg to determine the incidence of iron deficiency and resultant anaemia in your baby.
2. Vaccines
Your baby may receive the following vaccines:
Diphtheria, pertussis, tetanus vaccine- dose 2
Hib type B vaccine- dose 2
IPV- dose 2
PCV- dose 2
Rotavirus- dose 2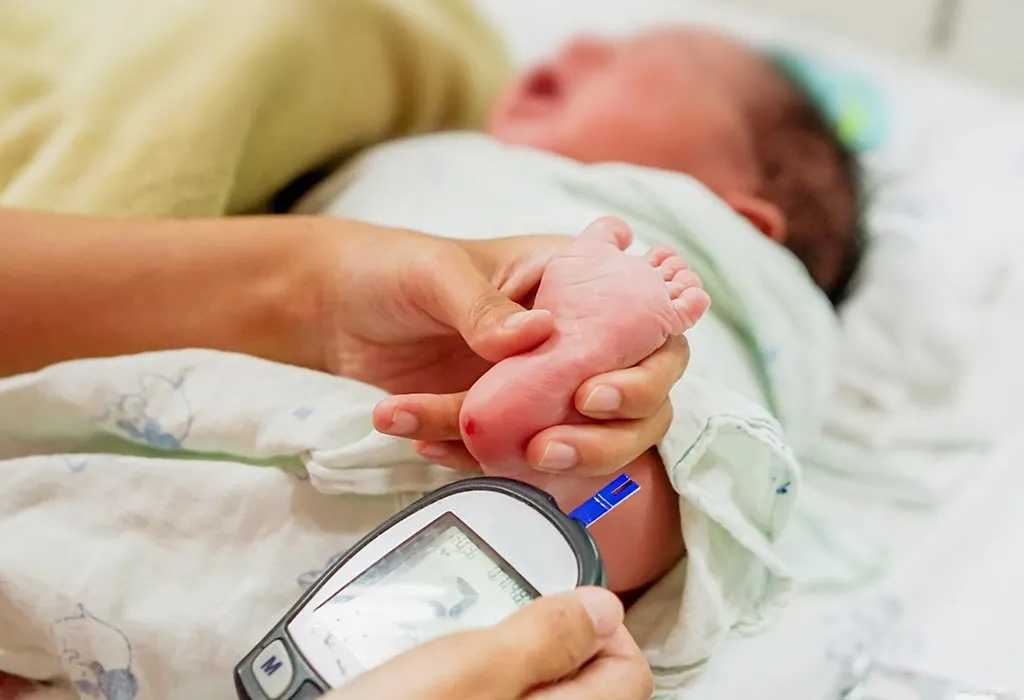 At 6 Months
At this stage babies usually begin to exhibit their personalities. A baby doctor checkup may lead to early detection of physical and behavioral issues and subsequent correction measures.
1. Baby Length & Weight
Baby six-week check-up is likely to include measuring of baby's length and weight as usual.
2. Asking Questions
You may find yourself asking the doctor questions regarding your baby's social and behavioural developmental milestones. You may also like to consult your doctor about introducing solids into your baby's diet. Your doctor may ask you certain questions as well like is your baby holding his neck upright, is he rolling over, is he sitting with or without any support and other motor skills related questions.
3. Physical Exam
The doctor may carry out an appraisal of the physical development of the baby through examination and analysis of the growth chart to establish if the baby is growing consistently as per his growth chart.
4. Immunizations
Your baby may get the following vaccines:
DTaP- third dose
Hepatitis type B- third dose
IPV- third dose
Hib vaccine- third dose
PCV- third dose
Rotavirus vaccine- third dose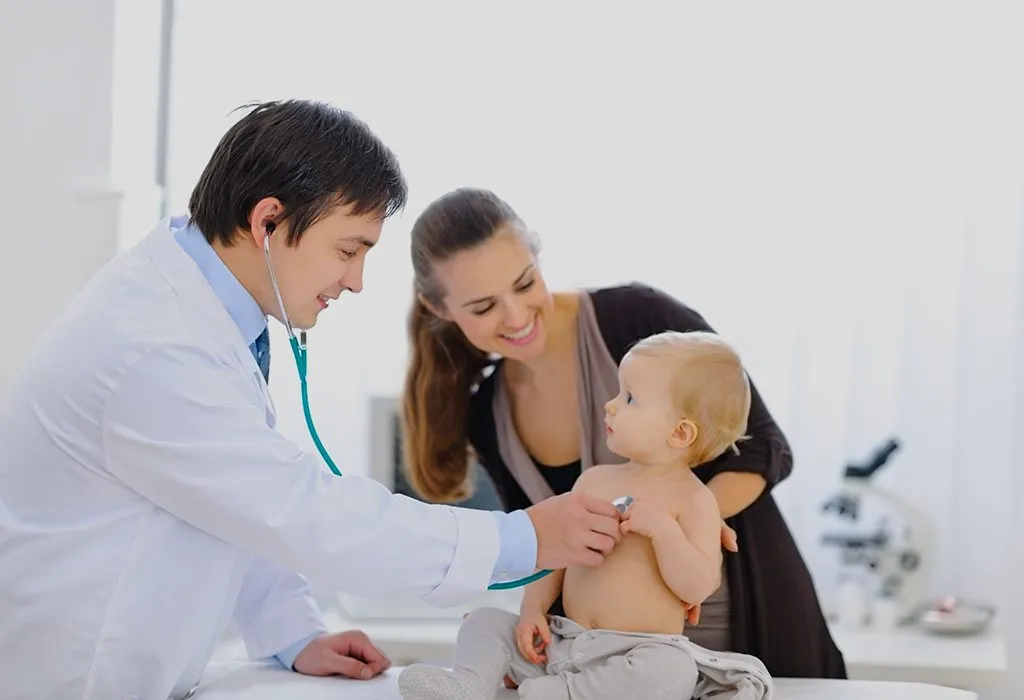 At 9 Months
A 9 months baby health check-up may follow the usual procedures of physical examination, recording measurements and psychosocial assessment. In case of any concerns, the doctor can mention a 10-month baby check-up as a follow-up.
1. Developmental Screening
By now your baby may have covered several developmental milestones characteristic of his age. The doctor may implement a few screening tests to track your baby's developmental advancement.
2. Hepatitis B Dosage
Your baby may get his final dose of hepatitis B if he hasn't received it yet.
3. Oral Check-up
Your baby may have grown his first tooth by now. The doctor may perform your baby's first dental check-up to evaluate your baby's oral health.
4. Blood Test
The doctor may recommend a blood test to check iron levels of your baby and for a lead screening to learn about your baby's likely exposure to lead which can be harmful to his development.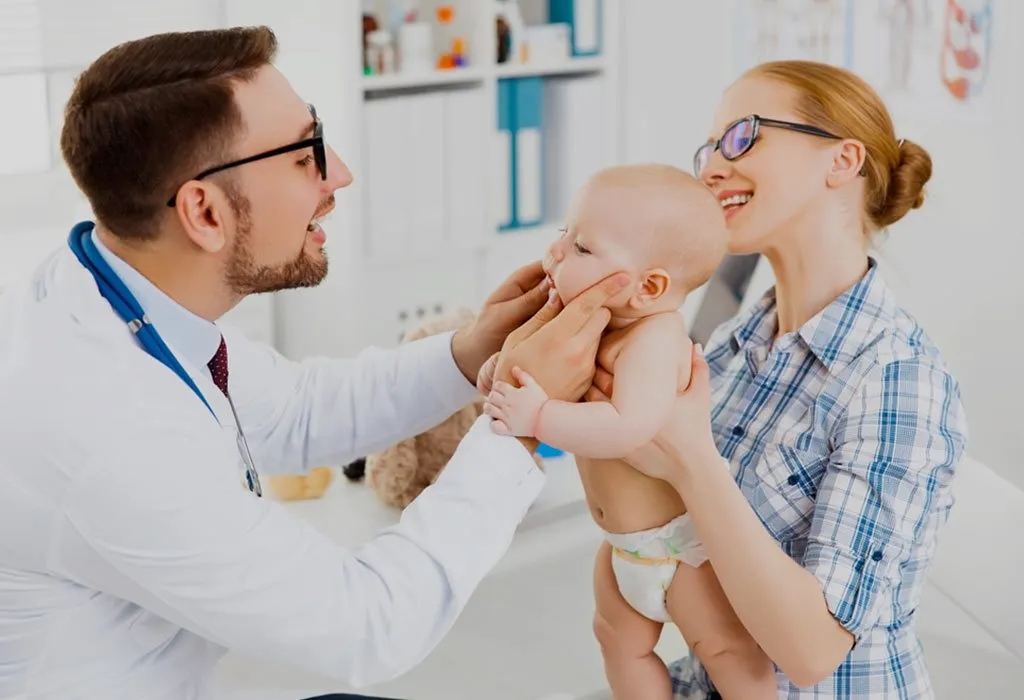 At 12 Months/1 Year
Your baby's first birthday celebrations may be followed up by another scheduled check-up which can be like your usual visits so far involving the following:
1. Physical Examination
The doctor will perform a routine physical examination to track normal growth.
2. Oral Health Examination
Your baby will get another oral check-up to eliminate the possibility of any tooth decay and to ensure the good health of gums and primary teeth.
3. Immunization
Your baby may get his fourth dose of Hib vaccine and PCV, the first dose of mumps, measles and rubella vaccine (MMR).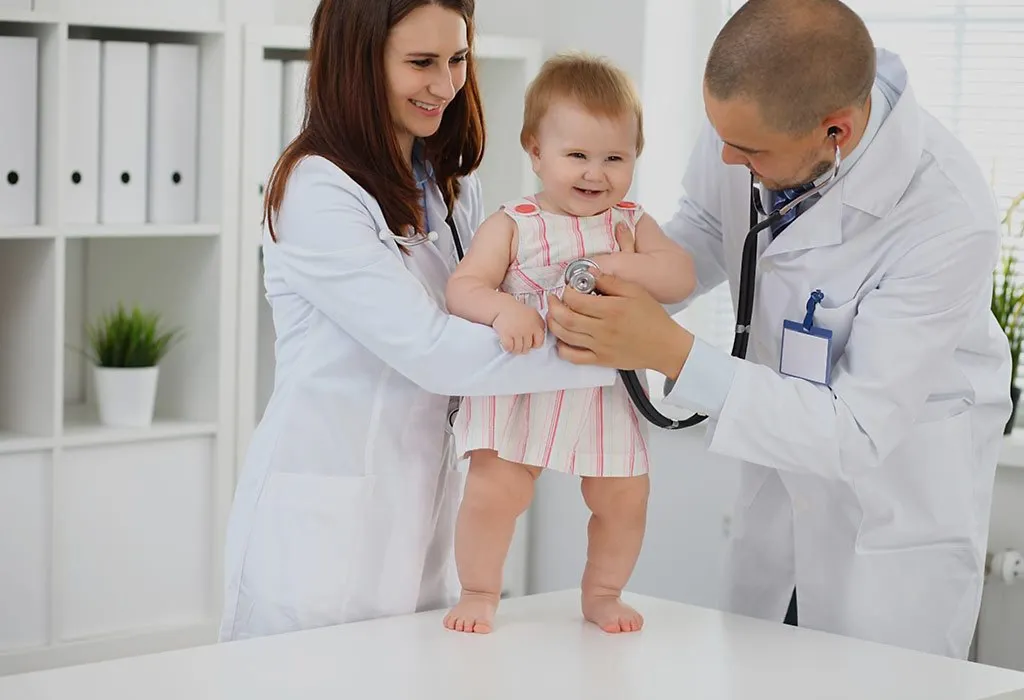 Parents can have many concerns regarding their baby's health during these initial months. Parents should not shy away from voicing any apprehension relating to their baby no matter how trivial it may seem. During the newborn period, any problem however minor may require immediate attention as issues can quickly snowball into serious affairs.
Also Read: How to Take Care of Newborn