5 Effective Homemade Diaper Rash Cream Recipes
In this Article
Welcome to the most amazing phase of your life – motherhood! As soon as you become a mommy, apart from getting prepped up to take care of your baby 24*7, you will also have to bear with the frequent poop and pee sessions of your little one. Well, that may not concern you that much; however, when your little one develops a rash because of constant exposure to the wetness, it can make you fret. Don't worry, because in this article we shall be discussing some effective homemade diaper rash cream recipes that may help soothe your baby's rash!
5 Natural DIY Diaper Rash Creams to Soothe Your Baby
There are several factors that contribute towards a diaper rash, and some of them include wetness, tight clothing, yeast infection, use of scented products, any medication taken by the mother, etc. It is very common for babies to suffer from this condition and there are many over-the-counter creams and ointments that may help cure your baby's condition. However, what is better than homemade rash cream for your munchkin? If you are interested in learning how to make homemade diaper rash cream, well, here are some easy recipes that you can try!
1. Rash Cream With Zinc Oxide
This diaper rash cream with zinc oxide is a very effective in providing relief to your baby's irritated tushie because it contains zinc oxide, which is an important ingredient in many store-bought rash creams. This cream can be whipped up in no time if you have all the ingredients handy.
Ingredients
3 tablespoons of non-nanoparticle zinc oxide (you can add more if you want the cream to be thicker)
1 tablespoon extra virgin coconut oil (extra virgin oil has better antimicrobial properties but you can use any organic coconut oil too)
¼ cup raw organic Shea butter
2-3 drops of chamomile essential oil (optional)
2-3 drops of lavender essential oil (optional)
How to Make
Take a clean glass bowl and put all the ingredients in it. Mix well.
Store the cream in a sterilized glass jar or container.
If your child has a bacterial infection, you can substitute chamomile or lavender oil with tea tree oil. However, if your baby is less than 3 months old, skip using any kind of essential oil.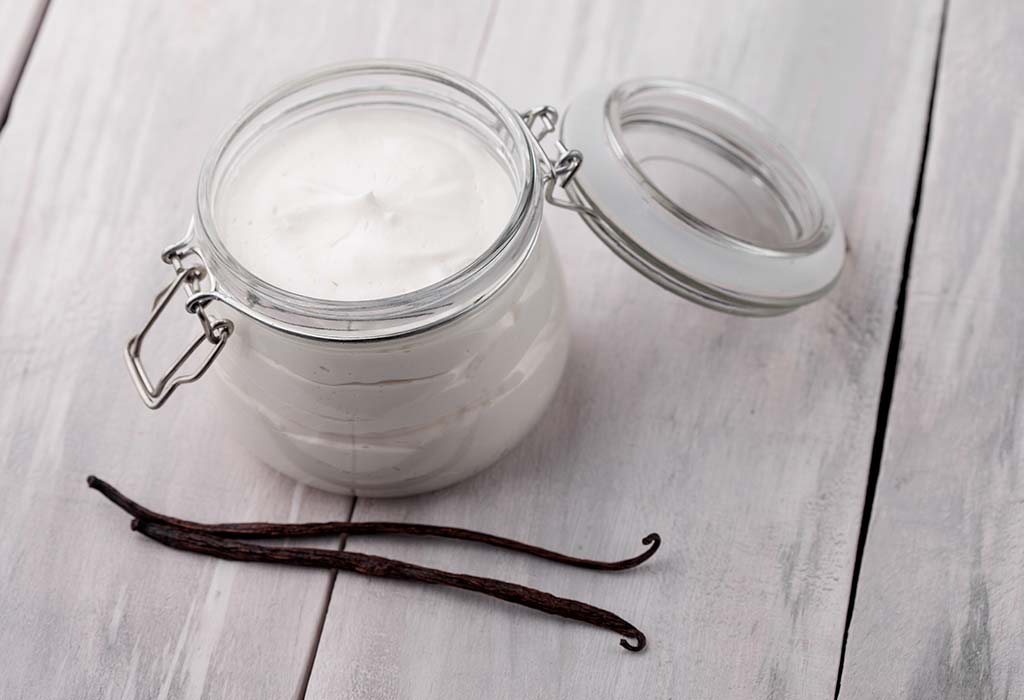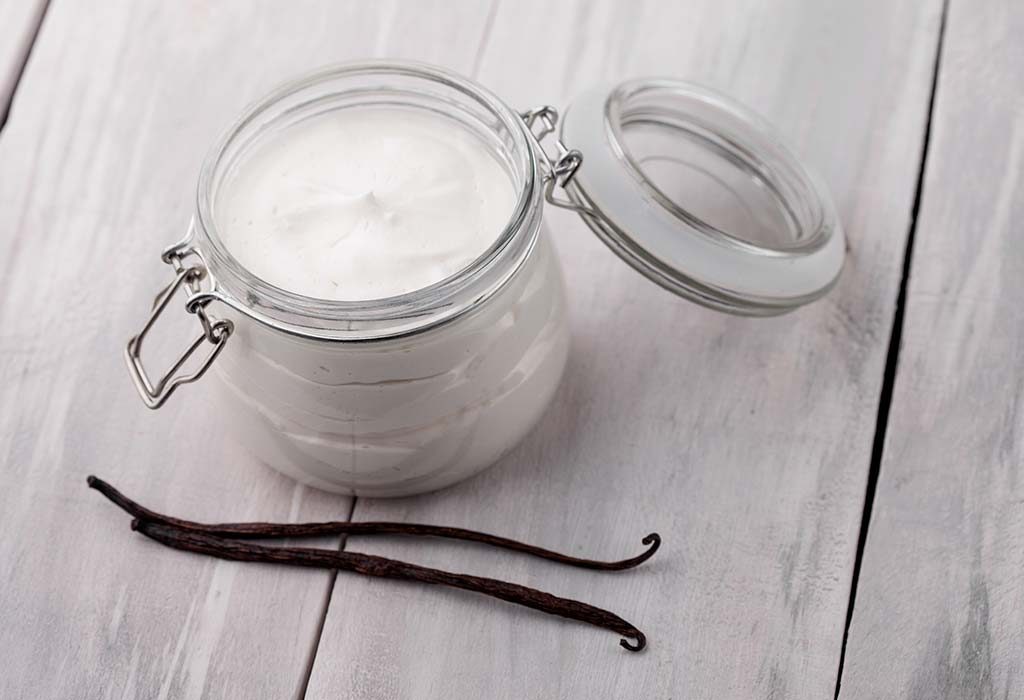 2. Rash Cream With Beeswax
This is a thicker cream and can be used as a rash stick. It is very convenient to use and it is less messy too.
Ingredients
3 tablespoons organic beeswax, grated
2 tablespoons extra virgin coconut oil
1 tablespoon organic Shea butter
8-10 drops of tea tree oil
8-10 drops of lavender oil
1 tablespoon jojoba oil
How To Make
Put beeswax in a glass bowl and place it in a pan filled with hot water. Heat the pan.
Once the wax starts to melt, add coconut oil, jojoba oil and Shea butter, let it melt and mix well.
Take the mixture off the fire. Add tea tree oil and lavender oil and mix well.
Transfer this nappy rash cream with essential oils in a clean glass jar. Do not use tea tree oil if your baby is less than 6 months old.
3. Rash Cream With Arrowroot Powder
This natural rash cream with vitamin E and arrowroot powder will help soothe your baby's diaper rash. This cream also has the goodness of coconut oil and Shea butter, which are loaded with anti-bacterial, anti-fungal properties. This is also a good diaper rash cream for treating yeast infections.
Ingredients
1 tablespoon of arrowroot powder
2 tablespoon of Shea butter
4-5 tablespoons of organic coconut oil
2-3 drops of lavender oil
1 vitamin E capsule
How to Make
Heat Shea butter, coconut oil, lavender oil and vitamin E capsule in a saucepan on low heat for approximately 5 to 10 minutes.
Remove the mixture from the heat, using a small electrical mixture blend in arrowroot powder into the mixture.
Pour the content into a glass clean glass jar and put the container in the refrigerator for 10 to 15 minutes or until it becomes firm and solid.
Take is out of the refrigerator and use as desired.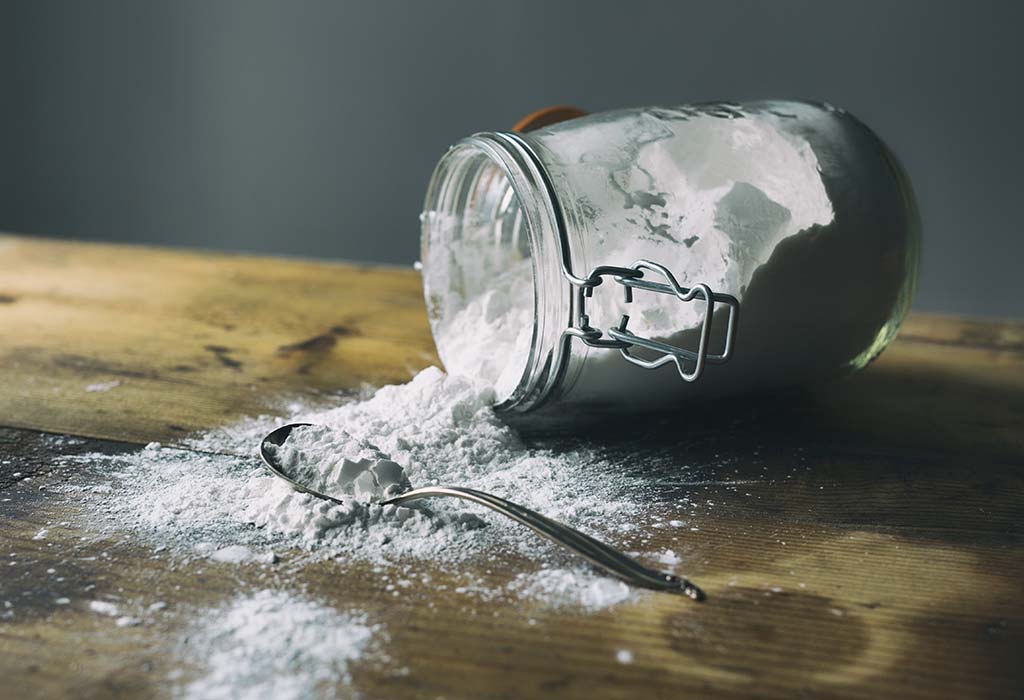 4. Rash Cream With Cornstarch
This diaper rash cream with cornstarch is very effective in treating severe cases of diaper rash. The cornstarch is effective in keeping the skin dry, and the antacid helps in fighting acidity on the skin.
Ingredients
3 tablespoons of cornstarch
5 tablespoons of antacid
Any cream or diaper rash cream (as per your choice)
Baby wipes (without alcohol) or paper towels
How to Make
Take cornstarch and antacid in a bowl and mix well to form a thick paste-like consistency.
Clean your baby's bums with baby wipes. You can even use a paper towel dipped in some water to clean.
Let the area dry and apply the cream of your choice (this is used to keep the cornstarch and antacid mixture in place).
Pour the cornstarch and antacid mixture on the affected area. Sprinkle some extra cornstarch to keep the area dry and moisture-free.
Reapply after each diaper change for best results.
5. Rash Cream With Coconut Oil
This diaper rash cream with coconut and cornstarch is great for helping your baby get rid of diaper rash woes. The anti-fungal and skin soothing properties are effective in battling diaper rashes in babies. Cornstarch is a natural powder that helps in keeping your baby's bum dry and moisture-free. It is very simple to make and requires just two ingredients.
Ingredients
4 to 5 tablespoons extra virgin coconut oil or organic coconut oil
4 to 5 tablespoons cornstarch powder
How To Make
Put extra virgin coconut oil in a glass bowl and place it in a pan filled with hot water.
Once the oil melts completely, add cornstarch into it by stirring continuously.
You can adjust the consistency of the cream by adding more cornstarch.
Vitamin E oil can also be added to this cream as it is great for keeping the skin soft and supple.
Transfer the cream into a clean and a sterilized glass jar. Use clean hands to extract the cream from the jar.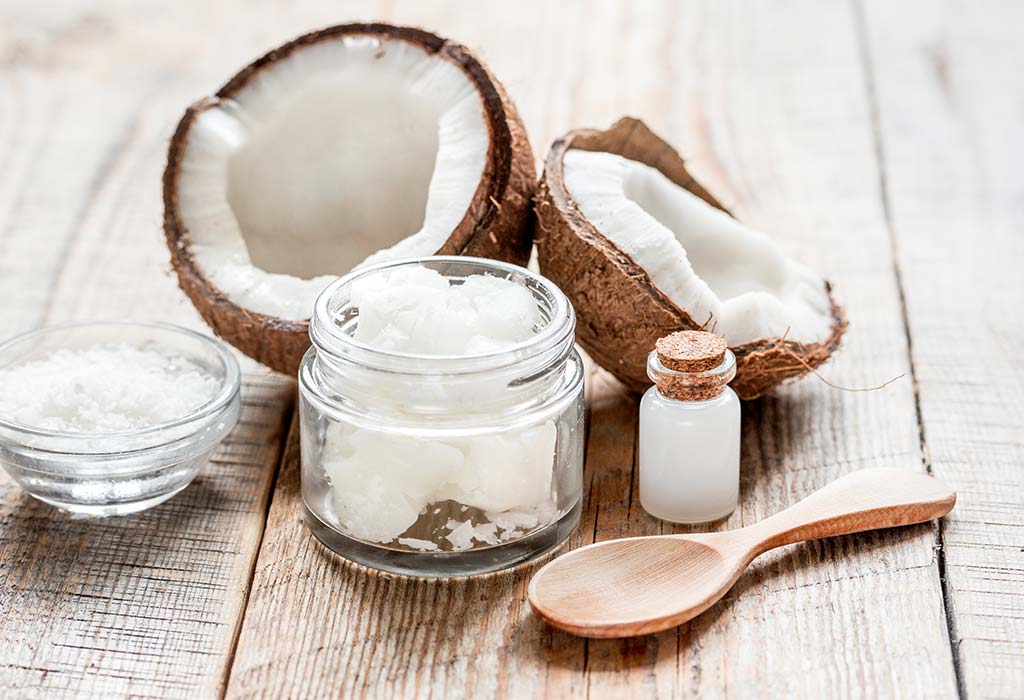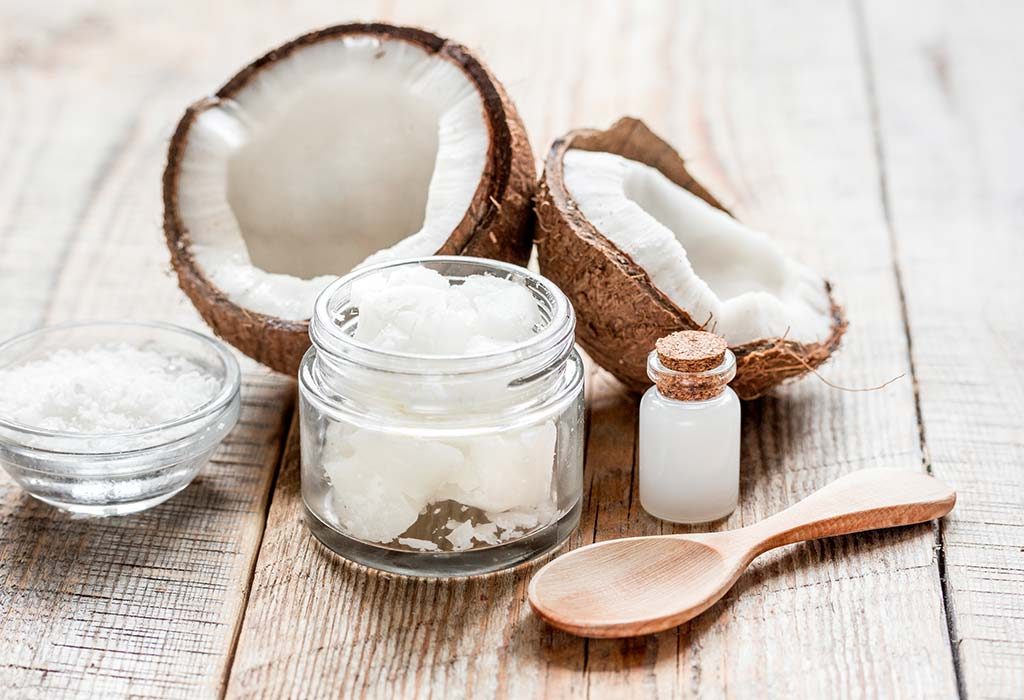 It is very normal for babies to develop a nappy rash or diaper rash. It is important that you keep you changing your little munchkin's diaper regularly because any kind of trapped moisture can cause rashes. Make sure you do not use any harsh soaps or chemical based products like soaps, wipes or other cleaning products to clean your baby's genital area. Also, let your baby stay without a diaper for a few hours in a day because airing out the genital area is great for healing.
The above-mentioned are some tried and tested recipes of homemade rash cream that you can make and use if your baby develops this condition. However, if you feel that your baby's rash is not becoming okay or it is getting worse, you must take him to your doctor.
Also Read:
Effective Home Remedies to Treat Diaper Rash in Babies
Diaper Changing Mistakes That Give Your Baby a Diaper Rash
Common Baby Skin Allergies