16 Lessons You Must Teach Your Sons Before They Become Adults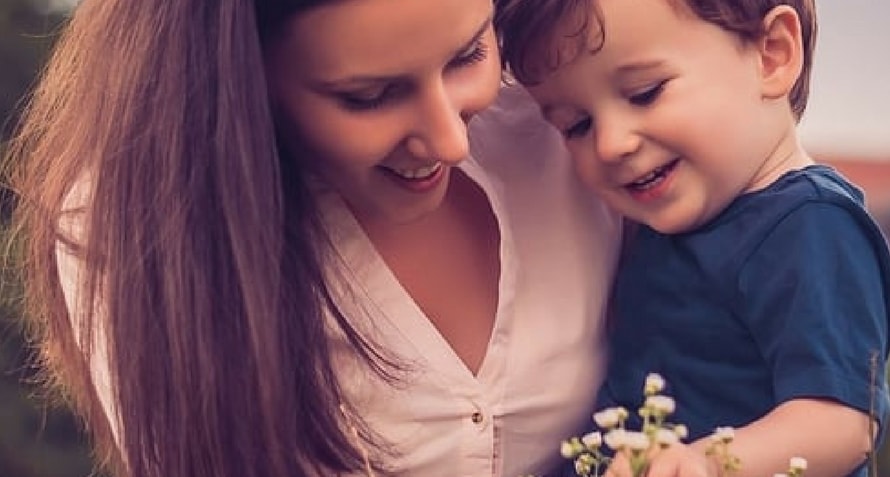 In this Article
Children are the footprints we leave back in this beautiful world long after we are gone. They reflect us! What values and lessons do you hope to teach your little son that will hold him in good stead all his life?
Time flies, nature follows it's own course, and it's only a matter of time before your little baby is all set to venture out on his own. Experience has taught you that life can be tough. You would want to equip your son – a precious part of you – with crucial life lessons before he embarks upon adulthood. After all, when life seems tough and unrelenting, it is mom's kind words and advice that keeps children chugging along!
Here are 16 important life lessons for kids to teach your son. If taught in his initial years of life, they will make it easier for him to take his first adult steps.
Must Follow List of Life Lessons For Kids
1. Always Follow the Path of Truth
Truth and honesty are invaluable virtues and will help your son carve out strong and enduring relationships in life. Honesty isn't just a virtue – teach them that it's the only option for a conscientious, guilt-free life.
2. Don't Shy Away From Responsibility
With all the fun of growing up also comes a lot of responsibility. Your choices and actions start to matter. Responsibilities might range from the more tangible ones like cleaning dishes and paying your bills to the intangible ones like taking care of your family. A good, strong human being should never shirk from his responsibilities.
3. Be Kind, Helpful and Gentle – The 3 Golden Rules
Teach your son to be kind to himself, the people around him, animals and nature. This starts off simple such as offering your seat to the elderly lady standing next to you in the bus, or holding open the door when you are leaving the store. But these small acts of chivalry can speak volumes about your character. A kind, gentle and helpful approach can go a long way towards a happier and more meaningful life.
4. Aim To Be Self Sufficient
While you are always there for him in spirit, it is imperative that he learn to be self-reliant early in life. He should not only be able to manage his money but also cook a balanced meal, sew a button and clean his clothes. In short, he needs to be prepared to look after himself once he moves out either for higher education or a career.
5. Be Careful About Your Friends
Friends are big influencers and he should be aware of how they are affecting him. He needs to choose carefully and steer clear of bad company.
6. Keep a Check on Bad Habits
A bad habit can be grown as easily as a good habit. While smoking, drinking or gambling are often considered inevitable vices of youth, this needn't be the case. Habits formed at an early age are the most telling. Teach your child to be judicious and cultivate good habits.
7. Your Gender and Community Don't Define You
Society loves to stereotype; it makes things simpler! Tell your son that he shouldn't allow society to dictate the terms and conditions of his life. No one knows you better than you. Be yourself.
8. Actions Speak Louder than Words
Your deeds reflect your character. Explain to your children the power of restraint, consideration and rational thought. He needs to be careful as his actions have the power to affect him, his loved ones and the world at large.
9. Don't Be Afraid To Say No
Never let anyone violate your space or force you to do something that makes you feel uncomfortable. Your children should learn to say no when required – without fear or intimidation. In turn, they also need to listen to a no when someone else feels uncomfortable or violated because of them.
10. It's Important To Err and Necessary To Fail
Your son might not win that race on annual day. It's not the end of the world. It's the beginning of hope and efforts to win next year! Kids need to understand that struggles and mistakes teach them many important lessons in life.
11. Find Reasons To Be Grateful
Cultivate your own way to happiness by being grateful. Even in the worst of situations, we can find a reason for thankfulness. Being grateful is an important fuel for a healthy, happy soul.
12. Be Confident and Take Risks
Tell your son that confidence is the key to take challenges in life and rise away from the mundane. So, teach him to take calculated risks and live his own life. After all, only we can live our lives and we live it just once!
13. Respect The Bigger World
Always remember that you are a tiny part of a giant ecosystem. Your son should steer clear of egocentrism and respect the people and the environment around him.
14. Maintain Personal Hygiene
Hygiene and cleanliness are important for a healthy body and mind. Children should learn to develop habits such as brushing their teeth, bathing, flossing and hand-washing.
15. Be Capable of Laughing At Yourself
Being funny doesn't hurt. To have a good laugh at a joke – even if it's on you – is important. You'll be surprised how a daily dose of humour keeps those worries and diseases at bay!
16. Mamma Will Always Love You
Finally, the most important lesson your son should always remember is his mom's unconditional love. Even if your son errs, you know he's a good guy and will mend his ways. Likewise, teach him to always listen to that inner voice of conscience and stay away from the wrong path.