15 Genius Breastfeeding Tips to Make it Easier for New Indian Moms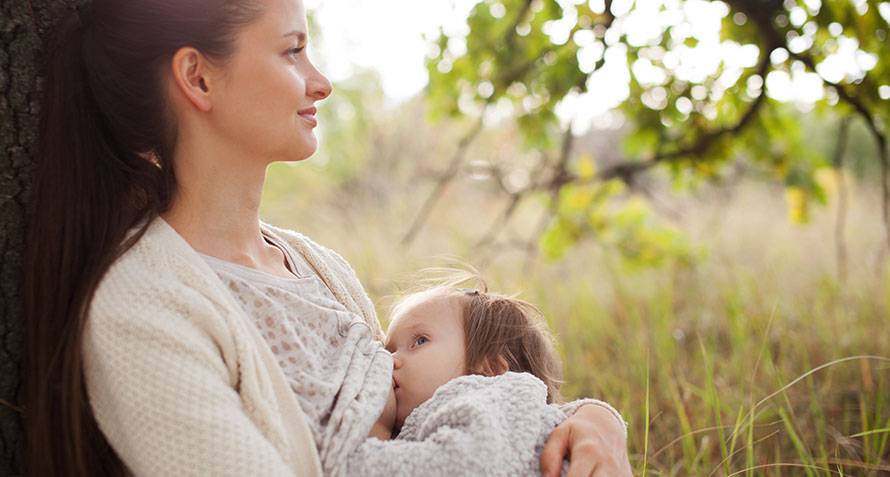 In this Article
Breastfeeding brings along with it all sorts of learning. From understanding the bond you have with your baby to teaching him to latch on and figuring out a nursing routine, you will be educating yourself as you go. At a time like this, it helps to have all the support you can get to make your life easier. And guess what, the modern Indian mom is fortunate enough to live in a world that actually has practical solutions for all her breastfeeding challenges!
As your newborn baby is given in your arms for the first time, your joy knows no bounds. There is nothing that can make you happier than holding those tiny fingers that you have nurtured for so long in your womb. However, that joy is short-lived if your baby is refusing to be breastfed or if the production of breastmilk seems low.
But don't stress yourself out. Post-delivery, many women face problems while breastfeeding and it's a very common concern. The good news is that there are always solutions to problems – so if you are having trouble breastfeeding, here are some nursing tips for new moms and some useful items that could make your nursing journey comfortable and easier.
15 Tips and Tricks for Breastfeeding
If you are having trouble breastfeeding your baby, here is some useful breastfeeding advice that you should follow
1. Use a Nursing Bra
A nursing bra is a life-saver for mothers who need to breastfeed on-the-go. The simple flap mechanism allows easy access for your baby. Make sure your nursing bra is soft and flexible so that it can expand when there is surplus milk coming in. Most nursing bras have sturdy shoulder straps to aid full support and are also broad with deep necks. Switch your regular bra a nursing bra to instantly make nursing easier.
2. Breastfeed after Birth
A good trick to get your baby used to feeding is to feed him after few hours of birth. Skin-to-skin contact right after birth is the first step to bonding with your child, and initiating breastfeeding after birth is good as your brain gets the signal to start producing the breastmilk. In the beginning, a mother's body produces a yellowish breast milk called colostrum which is super beneficial for newborns.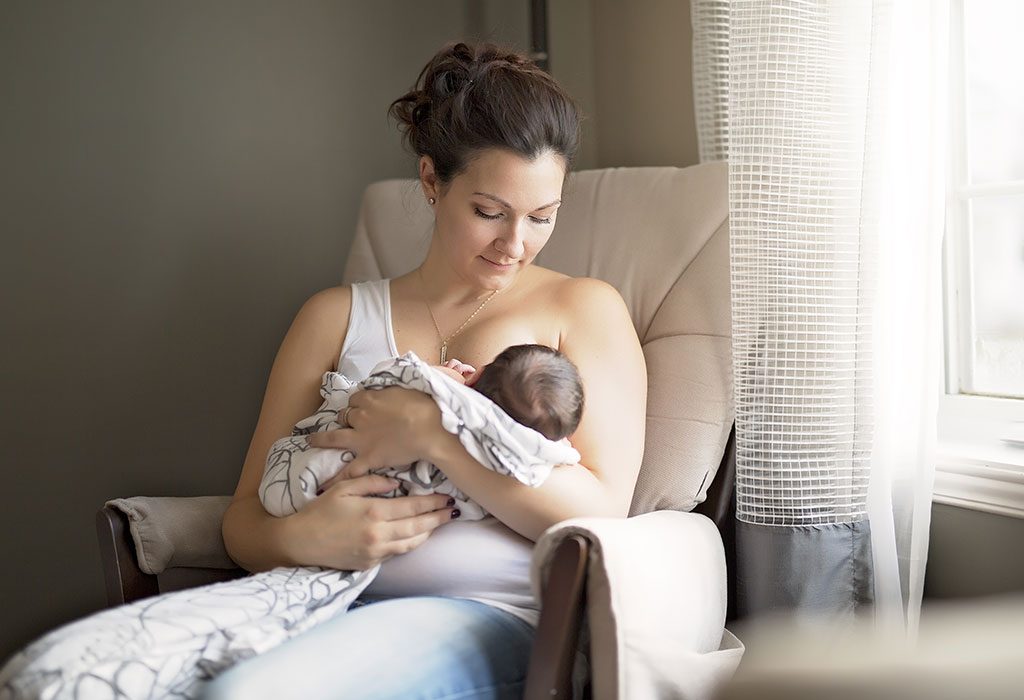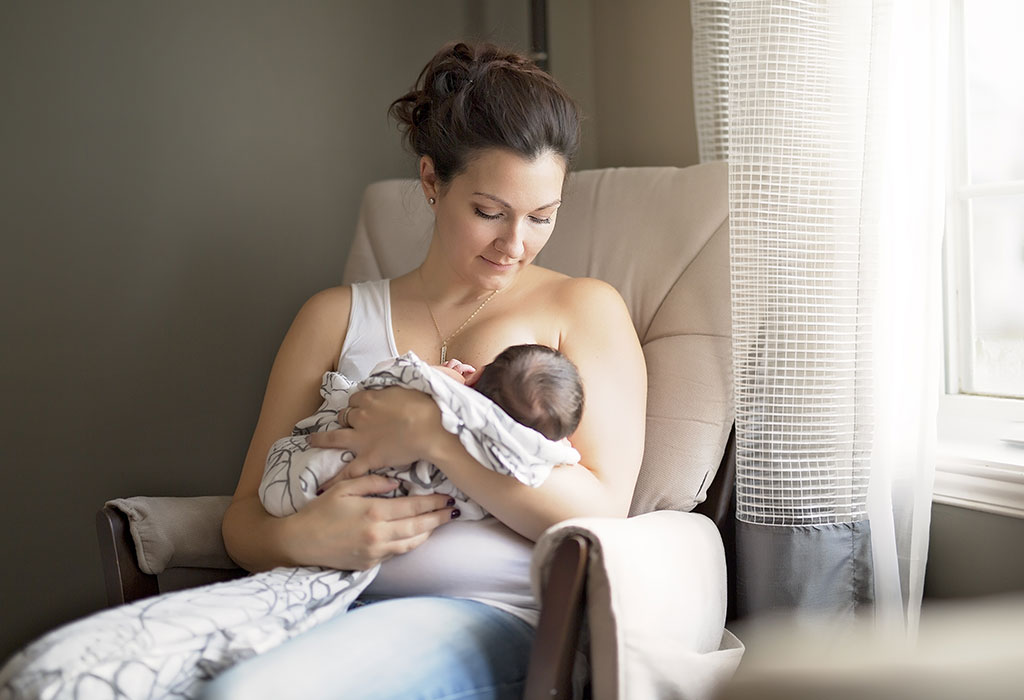 3. Let your Baby's Mouth Open Wide
A baby shouldn't latch on to just the nipple – this won't fully empty the milk ducts around the nipple. For an effective supply of milk from the milk ducts, a baby's mouth needs to be wide open.
4. Take Care of your Tender Nipples
Pregnancy can make your nipples sore and tender. And when you start breastfeeding it gets even worse as your baby suckles, making them even sorer. Your nipples may feel raw and painful. Ensure you take care of your nipples by applying breastmilk on to the aureola, or a safe and untreated oil such as coconut oil. This is vital as your baby needs to be fed in every few hours in the early stages. You can also use teabags as a warm compress.
5. Invest in a Breast Pump
If you do not want to deprive your little angel of breastmilk but have to stay away for work or other reasons, a breast pump is the best thing to own! Doctors suggest mothers start pumping from three to four weeks after delivery. Pumping also helps improve the flow of milk and keeps you all set to handle feedings even when you are away.
6. Take Control
If your baby is sucking only onto your nipple, try and get him to suckle deeper – this will enable your flow of milk to increase and activate your milk ducts. Breastfeeding the right way is important. While breastfeeding a baby should latch onto your breast and not just your nipple – this will also reduce the pain you may feel.
7. Roll your Nipples
To increase the supply of milk and make it easy for your baby, try rolling your nipples between your fingers or you can even practise pulling the nipple out.
8. Stay Hydrated
During the nursing stage, you should know that whatever you eat or drink is going to contribute to producing breastmilk. So, staying healthy is a must during this time. If you are dehydrated, you will feel tired and it will affect your breastmilk production. While nursing you may even feel thirsty, so drink enough water – in your nursing stage, you should drink more than just 8 glasses of water.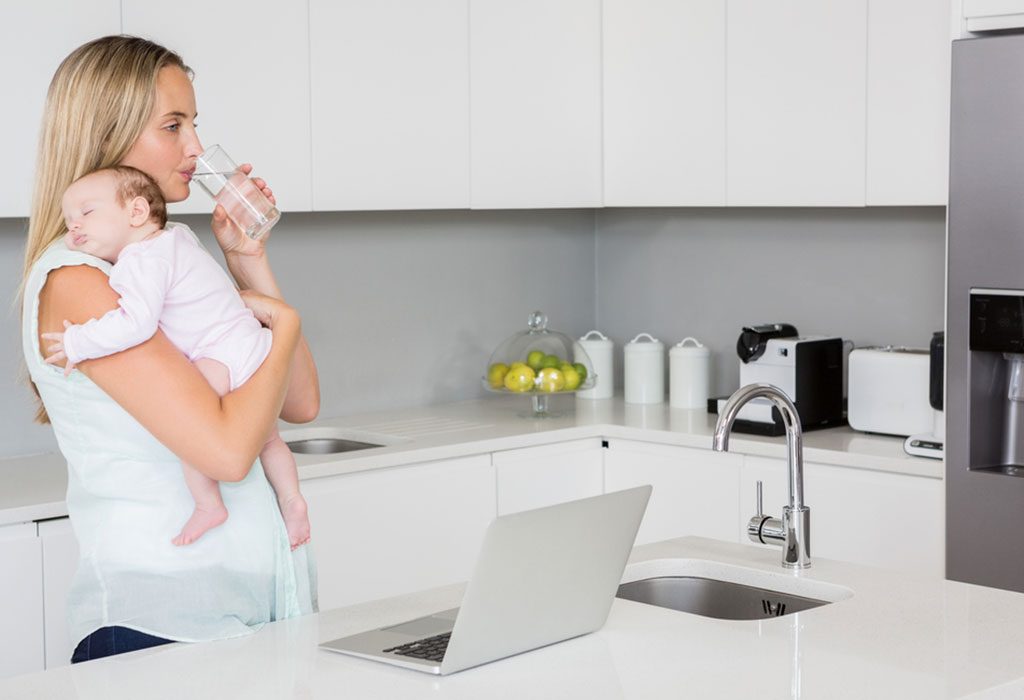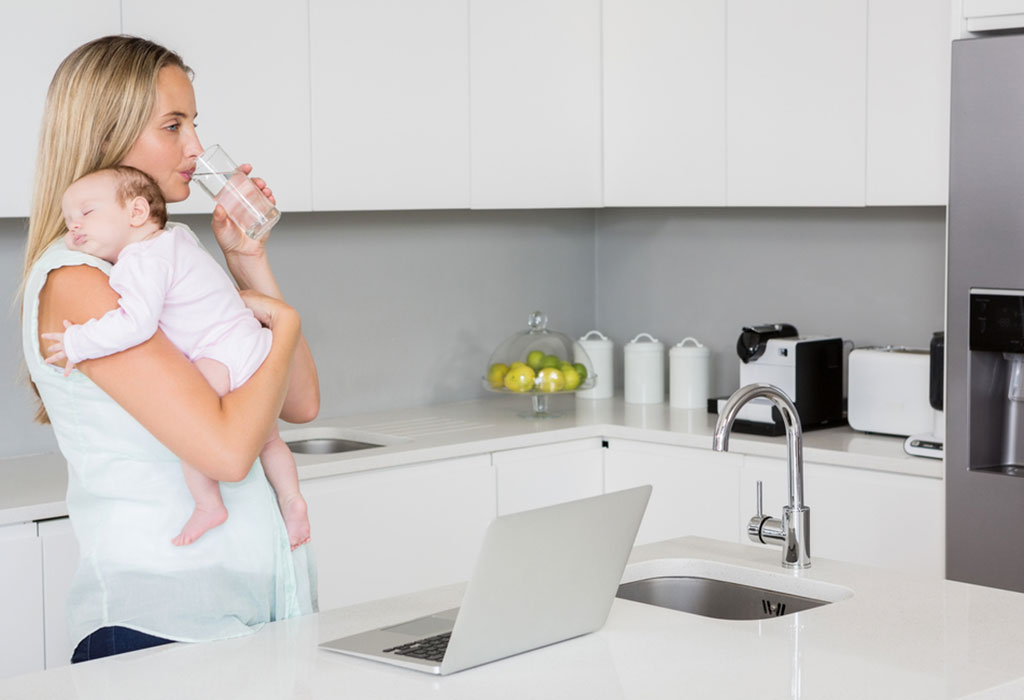 9. Treat Clogged Milk Ducts
When a milk duct is clogged the breastmilk does not move in your breast and it can make nursing an extremely painful experience. A clogged duct may appear as a lump in your breast. It will be painful but continuing nursing during this time can treat that clogged duct ensuring proper milk supply. Another remedy for treating clogged ducts is gently massaging the breast after each feeding.
10. Use Nutritional Supplements
Breastmilk is nature's way of giving your baby everything he needs for nourishment and strength. This is why you need to make sure you too are getting enough nourishment and are fully hydrated at all times. Did you know that your body must get adequate protein, calcium, and Vitamin D when you are lactating? Aside from regular food, experts recommend opting for supplements to reduce your and your baby's risk of nutritional deficiency. Added bonus – your little one also gets extra immunity from illness!
11. Put Pressure your Areola
For babies, latching on to nipples become easier if the nipple is not flat or inverted. If a woman's breasts are swollen and nipples have become flat, then you need to make them protrude. For this gently press your areola meanwhile pushing your breast into the chest.
12. Use Nipple Shields
With the amount of pumping, feeding, and leaking your breasts are going to be subject to, a nipple shield will be like your knight in soft, comfortable armour! They give your sore nipples relief from pain and add moisture to the cracked skin. The best part is your baby won't even feel the difference. A Godsend, right?
13. Breastmilk Storage Bags
Another great necessity especially when you are a working mom is the breast milk storage bag! There are designed to keep breastmilk fresh for over 24 hours so that your baby gets fresh milk on demand. These are convenient to carry around while travelling as well.
14. Nursing Pillow
For comfort and correct positioning of your baby during nursing, get home one of these soft and cuddly pillows. As your baby grows bigger and heavier, these pillows become even more handy. They support the baby during those long nursing sessions so that you can comfortably bond with your baby without developing a backache.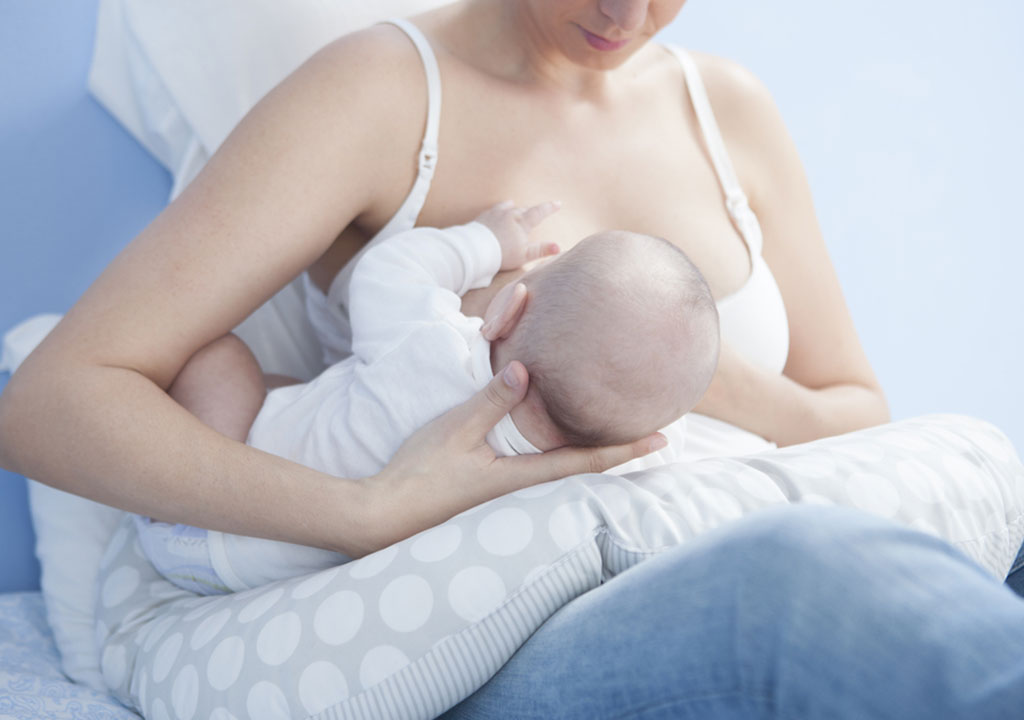 15. Be Patient and Practice
If your baby is not latching properly or if you are not producing enough breastmilk, then there is no need to get disheartened. Some women have good milk supply and their babies might be latching onto their nipples without any effort, but if the same is not the case with you, then just practise. Slowly, your baby and you will get used to it, till then just keep continuing.
KEY TAKEAWAY: To increase your breastmilk supply during nursing, do the following:
Milk supply is based on the demand and supply, so the more you feed your baby the more your milk supply will be.
You can also practice power pumping, it increases breastmilk supply. While pumping use a good quality pump.
Breastmilk production depends on your eating and drinking habits. You need around 400-500 calories extra each day, so include whole grains, fruits, vegetables, low-fat dairy, and healthy fats in your diet. And drink at least 6-8 glasses of water every day.
If your milk supply is still not increasing, consult a lactation specialist. Sometimes, a baby does not latch properly and hence the breast is not emptied; a specialist will help you with your baby's position.
If you think your baby's needs are not met by breastmilk and you want to supplement with formula milk, first, consult a paediatrician.
Formula feeding is not a problem, but remember giving formula milk to your baby will only decrease milk supply in your body and your body will not be stimulated.
Breastfeeding is one of the most beautiful, albeit challenging times in a new mom's life. This is the kind of bonding you will always cherish and remember long after your baby is all grown up. Just make sure you take good care of yourself, eat a balanced diet, get adequate rest, and stay positive. Any problems you are facing while breastfeeding can be solved, thanks to these amazing tips and thoughtful inventions!
If you know what else works to make the breastfeeding experience better share it with other new mommies, also if you swear by some other nursing products that really helped you during breastfeeding, do write in and tell us all about them.
?>