Toys for Children with Autism to Help Them Learn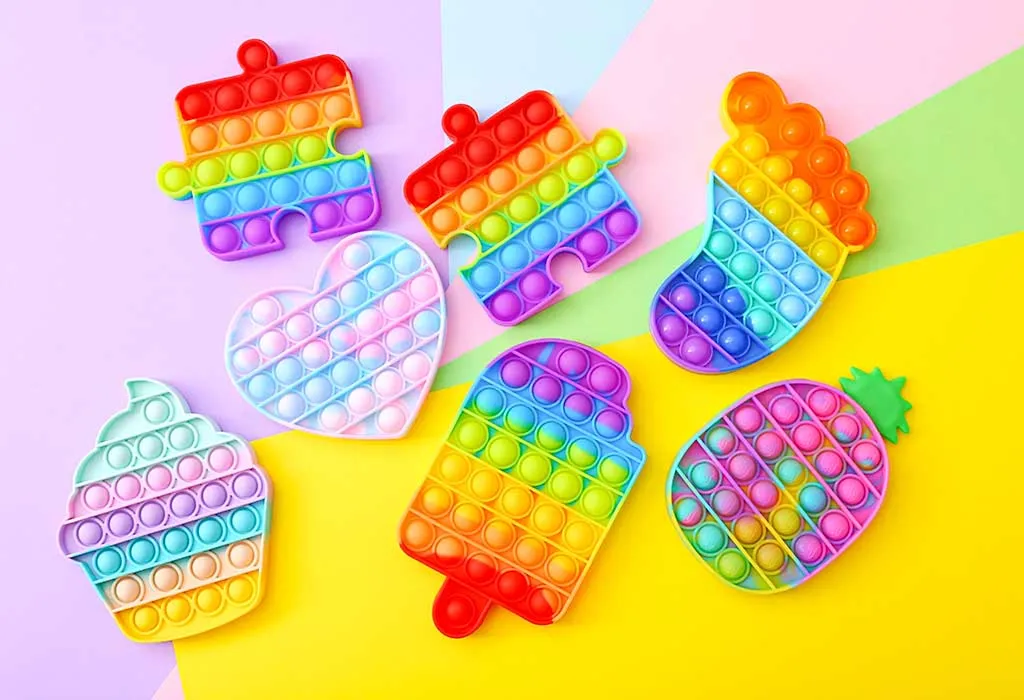 Generally, symptoms of autism spectrum disorder start to appear as early as two years. So, it is imperative that parents recognise the issue at the earliest and help the child with autism get treated to reduce the symptoms and lead a better life. There is an array of toys for children with autism that can help with their development. Since every child or person with autism is different, they need a different set of toys that match their ability, development and skills for better performance. To help sustain themselves in the social environment, special toys are grouped under different categories, which, therefore, can be chosen according to the age, development stage, and impact of autism a child possesses.
This article is your guide for choosing a perfect toy gift wrapped for your little one with special needs.
What Toys Are Good for Autistic Children?
Children with autism may have different impairments with social skills, language skills, motor skills and repetitive behaviour patterns. For example, children high in energy can be gifted play toys which require more physical activity. Children with visual ailments can be given liquid timers for better observation. Educational toys help children with autism therapeutically and also build a platform for reaching their academic goals. There is also a wide range of sensory toys that a child with autism can pick to get them engaged in a way they prefer.
1. Sensory Toys
Sensory toys are designed to keep the child engrossed in an activity which makes them enjoy their most preferred senses. They come in different sizes and shapes. Children undergoing therapies for treating Sensory Processing Disorder (SPD) are often impacted by stress due to time-consuming treatments. In such scenarios, these sensory toys come handy as they act as a safe object that helps the child to keep their stress levels low. Occupational therapists usually advise children with SPD to use sensory toys to complete their therapies.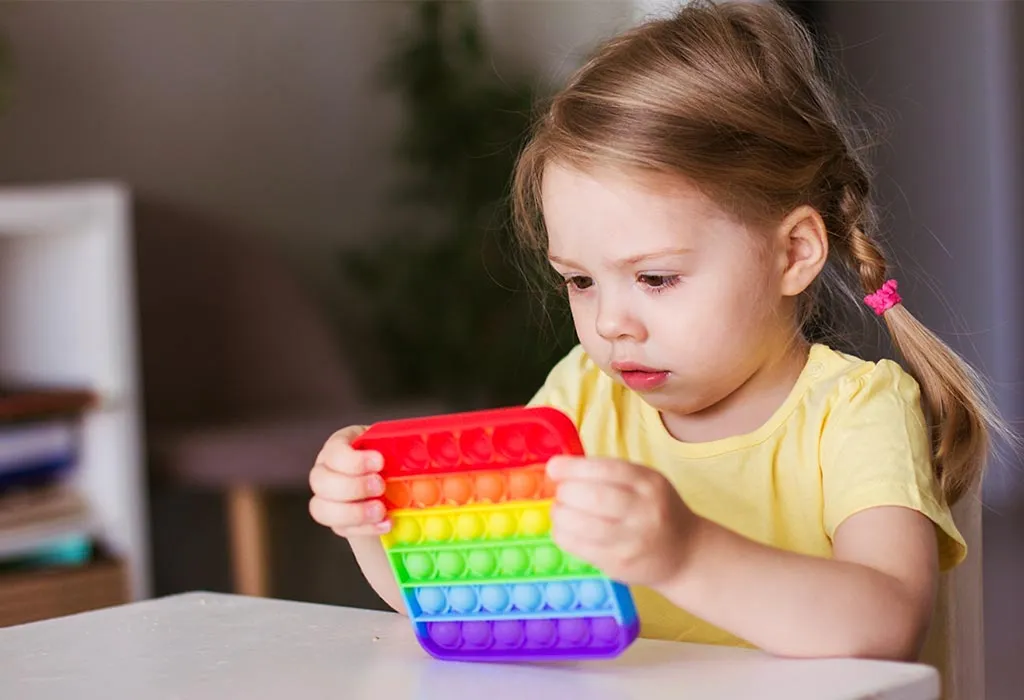 How They Help ?
Children with SPD become very sensitive and stressed when new taste, sound, touch, feel, or sight is introduced to them. However, to calm children during such situations, the right sensory toy that a child likes is used to keep the child's composure. Once the child comfortably interprets a sense better, slowly other sensory toys can be introduced. These are the best toys for autistic toddlers since the idea behind using sensory toys is to naturally decline a child's fear and difficulties. Proper use of sensory toys for children with autism may help them improve their communication skills due to low-stress levels.
Which Toys You Can Pick?
2. Visual Toys
You can find different sets of toys that are designed to have a cause-and-effect pattern. These toys create visual interest in children with ASD and help them blossom in a fun way. Different sound patterns and colourful flashing lights in these toys make the child fall in love with them.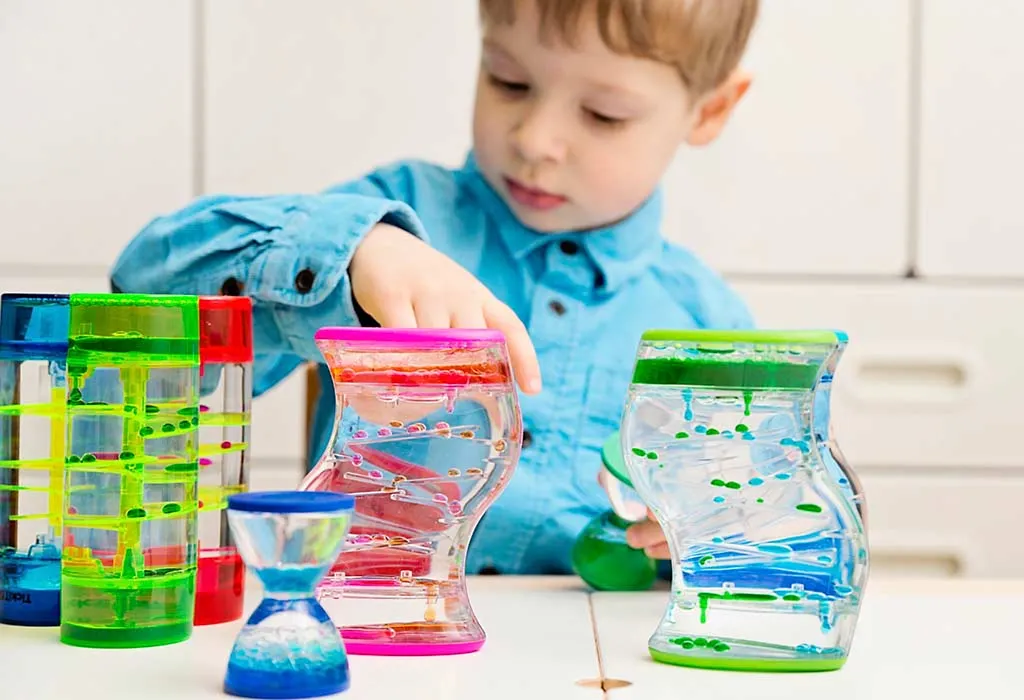 How They Help ?
Visual toys flash a light, create a sound, move, spin or light up, keeping a child with autism interested visually. Toys under this category immensely develop hand and eye coordination as the child progresses with these pretty lot.
Which Toys You Can Pick ?
3. Physical Activity Toys
A proper physical activity toy for a child has to be chosen with respect to age and level of development. Physical activity toys can be chosen to develop fine motor and gross motor skills to strengthen the child's bones and muscles. You can observe the way your child uses their hands in joining, building, stacking or matching the toys using these toys.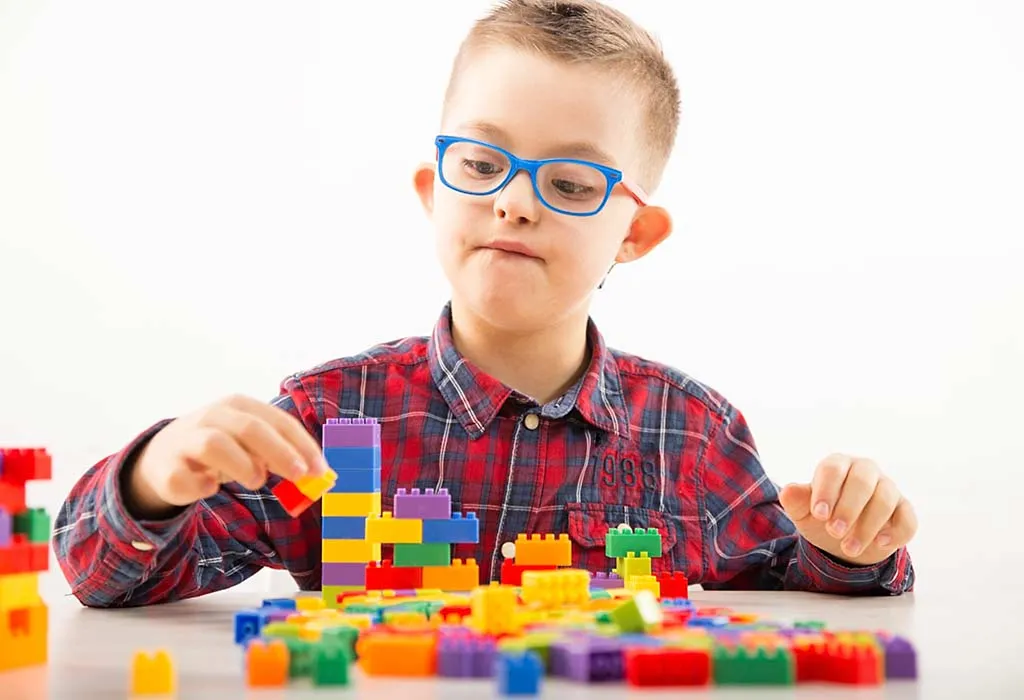 How They Help ?
Indulging your child in physical activity toys can be beneficial for developing motor skills in the early stages. Hence autism therapy toys are used by doctors for treating children with ASD (Autism Spectrum Disorder). It is also imperative to choose these toys that match the child's ability, just to ensure that the difficulty level of the toy is fine for your child. Toys of these sorts help a child to use both hands while playing, and the child figures out ways to manipulate the toy pieces.
Which Toys You Can Pick ?
4. Educational Toys
Educational toys have pictorial representations and creativity that emphasise the cognitive skills of a child with ASD. Such toys develop an interest in a child and often work as a base for improving verbal communication and identifying letters and words. However, there are also toys for preschoolers with autism that have fun pictures that a child can repeatedly choose, helping them familiarise themselves with the pictures.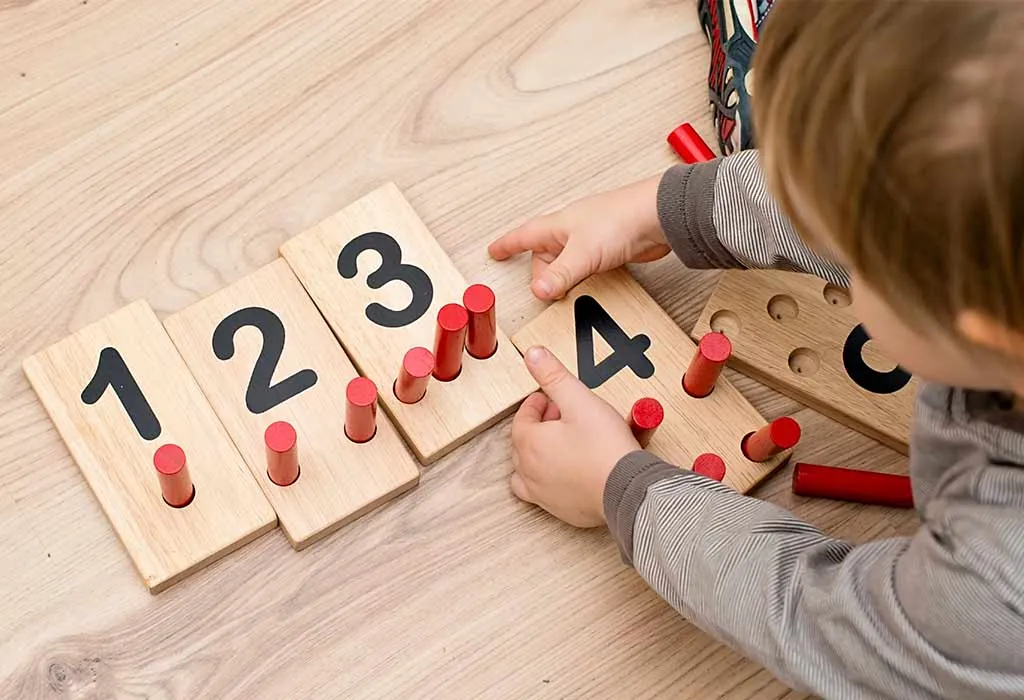 How They Help ?
Educational toys widely contribute to developing knowledge and memory for autistic children in a simple and enjoyable way. These toys work better in improving the receptive and expressive vocabulary of the child. You can choose books that are repetitive in nature that help the child learn vocabulary unknowingly in a fun way.
Which Toys You Can Pick ?
5. Other Best Toys for Autism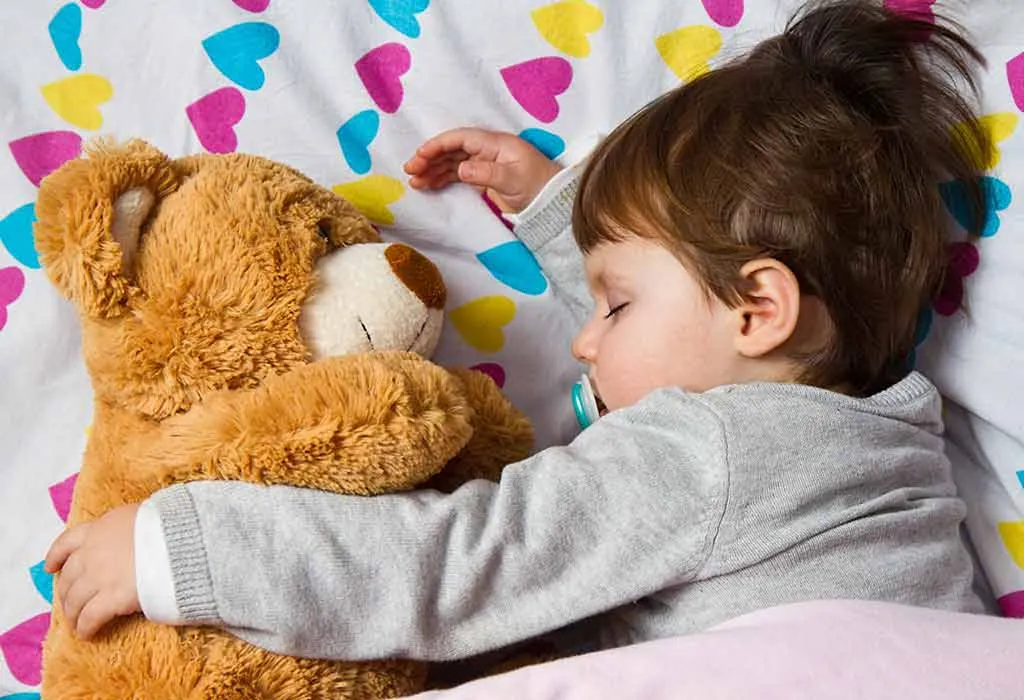 How to Choose Toys for Autistic Kids?
While it may be overwhelming when you enter a toy shop due to the vast collection, you need to gauge your child's requirements before picking a proper toy for an autistic child. Understand the child's needs and pick the appropriate ones to make the most of them. Else you might find the toys stored in the closet, unused. Right toys can help your child with ASD develop better in every aspect of life.
References/Resources:
1. The 10 Best Sensory Toys & Gifts for Children with Autism; Carmen B. Pingree Autism Center of Learning; https://carmenbpingree.com/blog/best-sensory-toys-for-children-with-autism/
2. Piller. A, et al.; Sensory strategies to calm and engage children with autism spectrum disorder; The ASHA Leader; https://leader.pubs.asha.org/doi/10.1044/leader.FTR2.24042019.56; April 2019
3. What is a sensory toy and how do they help?; Autism Speaks; https://www.autismspeaks.org/blog/what-sensory-toy-and-how-do-they-help; May 2020
4. Dsouza. AJ, Baretto. M, Raman. V; Uncommon Sense: Interactive Sensory toys that encourage Social Interaction among children with Autism; https://homepage.divms.uiowa.edu/~hourcade/idc2012-specialneeds/dsouza.pdf
Also Read:
Animal Games and Activities for Kids
How to Teach Mindfulness to Children
Games Kids Can Play With Their Hands
Importance of Constructive Play in Early Childhood