Tooth Fairy Story – Encourage Children to Brush, Floss and More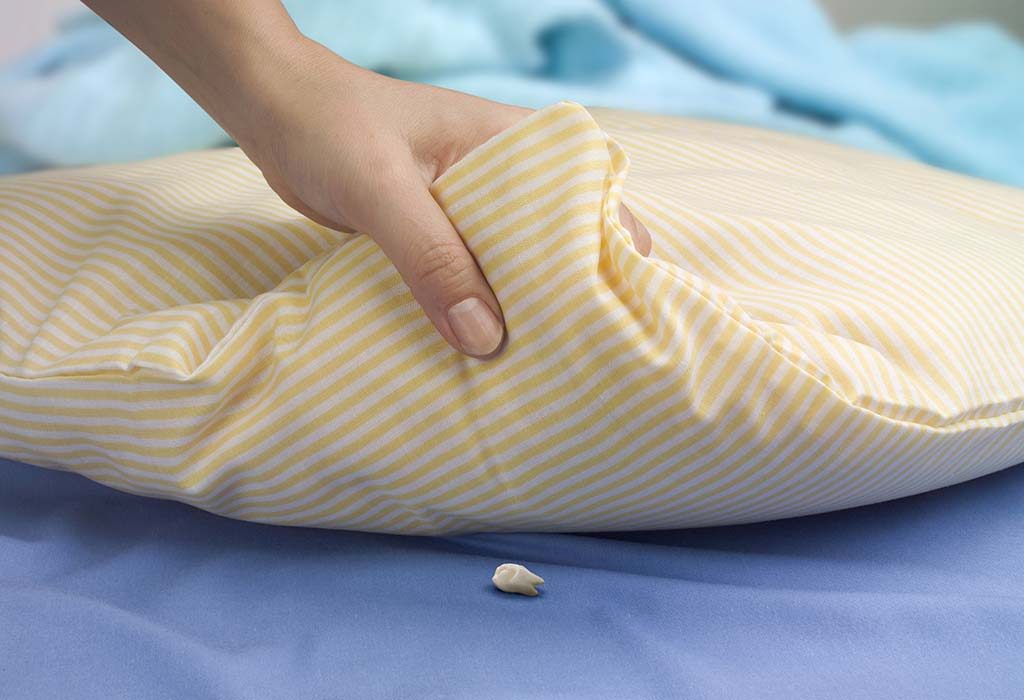 It's very important to instil good habits in your child right from the start. Dental hygiene is one of the good habits that your child should follow, to ensure healthy teeth for life. While it can be extremely difficult at times to make your child follow specific rules, there is always a fine way out to help them do so happily and in a fun way. Take a sneak peek to find more about how a fictional character named Tooth Fairy can aid in encouraging your child to keep teeth healthy.
What is Tooth Fairy Story?
As per the ancient tooth fairy tale, there is a tiny angel called tooth fairy who visits the children when they lose their milk teeth or baby teeth. The child should keep the baby tooth under his pillow before he goes to sleep that night. When he is fast asleep, the fairy comes and collects the tooth and replaces it with a monetary gift or a small present in return.
Now, in order to inspire your child to regularly brush, floss and keep the teeth clean, you can add charm to the story by involving more than one tooth-fairy characters as follows.
1. A Thoughtful Tooth Fairy
This fairy often takes a few days to come around and cash in the tooth, as she is known to give a child the perfect gift instead of plain cash. She may leave a note with the parents to allow some extra fun for the week for the child, or she may leave things like a book, bracelet, a toy or a new outfit in exchange for the tooth.
2. A Lazy Tooth Fairy
A lazy tooth fairy won't put extra efforts in thinking of a good payment for the tooth if the tooth appears unhealthy. She may leave a single coin or a wrinkled food coupon. To avoid this lazy fairy, make it a point to take good care of the baby teeth by regularly flossing and brushing them.
3. A Wealthy Tooth Fairy
She's a wealthy fairy, but she goes around very less and is only interested in an untainted tooth. A child can get lucky occasionally if he maintains his teeth through proper brushing and flossing.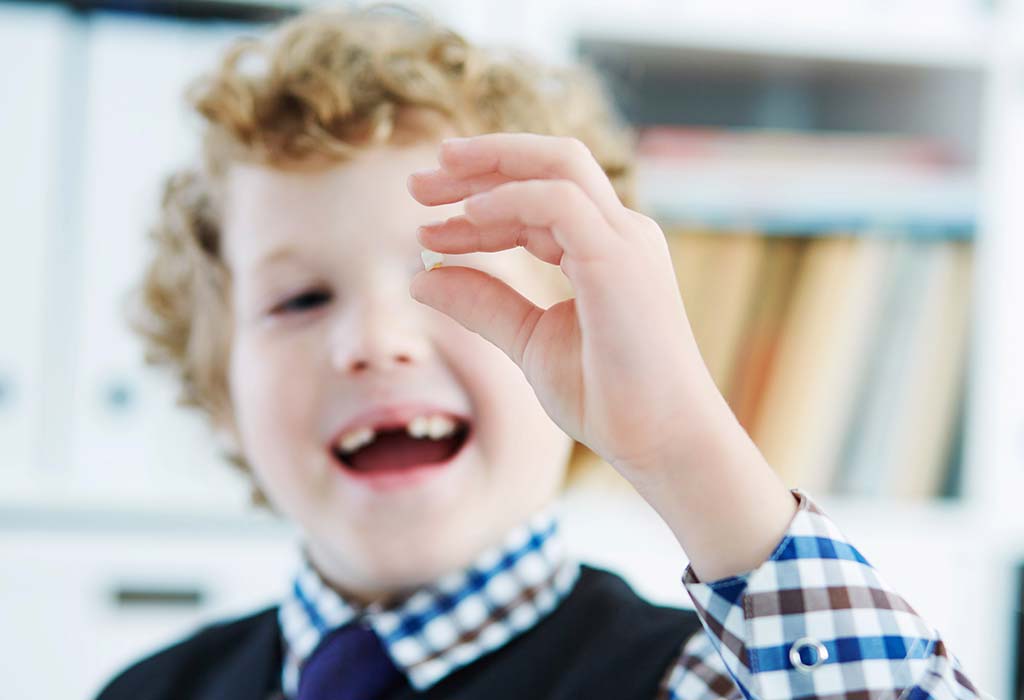 What Lesson Your Child Can Learn from Tooth Fairy?
When your child loses his first baby tooth, it's an opportunity to celebrate one of his milestones. Here, you may recite the tooth fairy tale and introduce it with some improvisation, either to motivate your child to follow better dental care habits or maybe teaching them about money management. Below are some of the lessons that your kid learns.
1. Value of Coins and Currency
While your child is expecting the tooth fairy to leave a return gift under the pillow, you can slip varying combinations of coins. This way, your child will eagerly learn about the value of those coins to know what they have received.
2. Getting Paid Fairly
The child compares his gift given by the tooth fairy with that received by his siblings or friends. If he finds that he received a biased amount, he speaks up. The tooth fairy gets the message, so he receives an equal payment next time. The child learns that by doing research and demanding equal pay, he can get paid fairly.
3. Money May Not Always Show Up When Expected
Its natural to be disappointed when you are expecting pay or a gift and do not receive it on time. Similarly, when a parent forgets to slip the money or present under the child's pillow for some reason, the child will think that the tooth fairy has forgotten to visit her. You can then remind your child about the thoughtful tooth fairy and ask them to keep hope. It makes your child practice keeping patience and learn the need of waiting for a longer time than expected.
4. The Spending Power of Money / Making the First Purchase
Your child may not be completely aware of the value of coins that he receives from tooth fairy in the beginning. So, you could take them to a store and allow them to explore and shop and find what is worth a few coins.
5. Handling a Windfall / Budgeting
When your child gets comfortable with handling the given money, you can consider letting them practice analysing and distributing the amount to be spent wisely.
6. Forecast Future Earnings
Once your kid gets older, he gets used to the tooth fairy presents and very well realises that he shall receive the payout for each of his baby teeth. The child can then forecast the amount that he shall be earned in total.
7. No Gain Without Pain
Many times the child may let the wobbly tooth dangle for a prolonged time until it falls on its own, for fear of facing the pain of pulling it off. At such time, a sibling or friend can comfort him and remind him of the tooth fairy money that he would earn once he lets the tooth to be pulled out. It motivates them to face a little pain happily.
You can make use of the tooth fairy tale to introduce healthy dental habits in your children from an early age. Make them brush their teeth twice a day to ensure that their teeth stay in good condition. You may remind them of tooth-fairy and her gifts if they make a fuss about it as they would certainly not want to miss the chance for good presents.
Also Read:
Superheroes Impact on Children
How to Deal with Kids With Their Imaginary Friend?
How To Deal With Preschoolers Nagging and Negotiating?