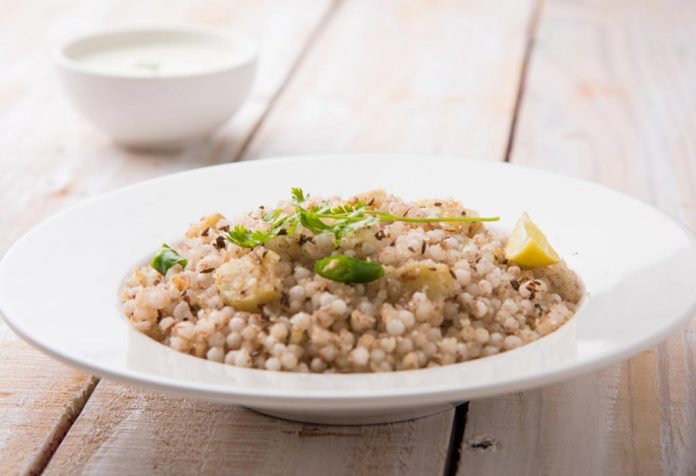 Last Updated on
Pregnancy is the time in life when you have to check every little thing that you are habitual to. This includes your diet as well.
From the moment you hear about your pregnancy, the one thing that you are trying to do is to follow the right diet. There are things that you can add to your diet to make sure you are getting all the right nutrients. And there are also things that you need to avoid eating during these months. The food you eat plays a major role in your baby's development so make sure to get it right. One amazing option to add to your pregnancy diet plan is Sabudana, because of the high levels of nutrition it has. Apart from the fact that it is healthy, you can also cook it in such a way to make it really tasty.
Is Sabudana Safe During Pregnancy?
Have you been researching about all the healthy food options that you have and what are the things that you need to stop?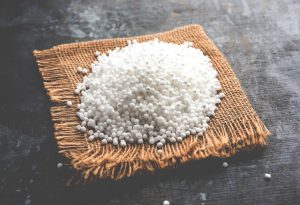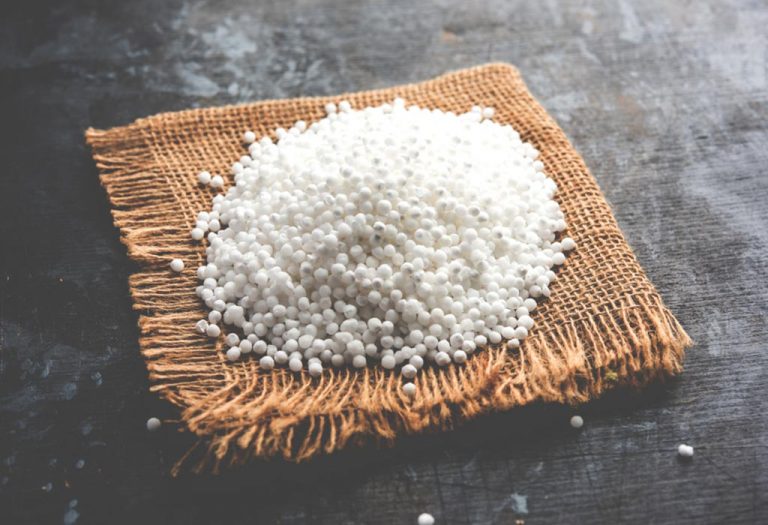 It is important to check whether your diet plans are safe and healthy during this season of your life. Sabudana is one food item which has been receiving much attention lately, especially for little children and for pregnant women. If you are looking to have a healthy diet plan and if Sabudana is one among the options, you are on the right track. This food item is simply amazing as it has many nutrients that enhance your little baby in many amazing ways. It is not just a safe option, but it is one of the essential ones during your pregnancy. The best thing about Sabudana is that it is easily digestible.
Nutritional Value of Sabudana
There are numerous health benefits attached to Sabudana during pregnancy. This food item has a rich amount of protein, Vitamin B complex, potassium and a lot more. In fact, it has everything that will help you in your pregnancy. So it is high time you incorporate this into your pregnancy diet.
In fact, even after you deliver, doctors recommend it for mothers and babies as well, because of its high value.
Proven Health Benefits of Eating Sabudana in Pregnancy
Some of the benefits that have been identified in Sabudana are listed here:
1. Helps in digestion
It helps in digestion. Many women struggle with constipation during their pregnancy. Sabudana really helps in fighting this issue.
2. Cools your system
If you are struggling with a burning stomach or discomfort or indigestion, then you will be happy to know that Sabudana also provides a relaxing and cooling effect on your digestive system.
3. Fights birth deformities
Sabudana also has a good amount of Vitamin B complex and folic acid which actually helps in avoiding birth deformities. These components actually play a role in the development of the baby our energy.
4. Enhances muscle growth
It is also a great source of protein, which, in turn, will help you with muscle growth during your pregnancy.
5. Boosts energy
Another great reason to add Sabudana to your diet is the amount of carbohydrates present in it. This is a great source of energy. You can add Sabudana to your breakfast as it will help you stay energetic throughout the day.
6. Blood circulation
During your time of pregnancy, it is important to have good blood circulation. Potassium level is really high in Sabudana which is really good at this point, as it helps in maintaining blood pressure in your body.
7. Enhances bone strength
Sabudana also has good levels of calcium which strengthens your bones. In fact, during this time, you need to make sure that your bones are strong enough for you to be able to carry a baby. Sabudana is one of the best options to add to your diet for strong bones.
Easy and Healthy Sago Recipe for Pregnant Women
There are quite a few Sabudana recipes that you can find to add to your diet. You will find Sabudana khichdi, Sabudana upma, and more amazing diet plans made out of Sabudana. Here is one of the recommended recipes that you will enjoy.
Sago Khichdi Recipe
The recipe is very simple to prepare, and you are sure to love it.
What You Will Need
Sabudana – 1 cup
Potatoes – 2
Roasted peanuts (crushed) – ½ cup
Green chillies – 2
Cumin seeds or Jeera – ½ tsp
Salt to taste
Oil – 2 tbsp
How to Prepare
To start preparing the khichdi, you will need to clean the Sabudana and drain the water.
Set it aside for around 6 hours till it has dried.
You can sprinkle a few drops of water to moisten it.
Now take the cumin seeds, potatoes, green chillies and mix them with oil in a mixing bowl that is microwave safe.
Now, cover the ingredients and microwave it on high till you notice that the potatoes have become soft and tender. This step will take 2 minutes.
Add the peanuts along with the Sabudana that was soaked.
Add a pinch of salt and mix all of this well. And repeat the earlier step.
You can serve this with curd or even with green chutney to make it taste better.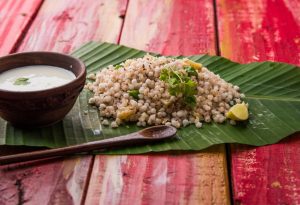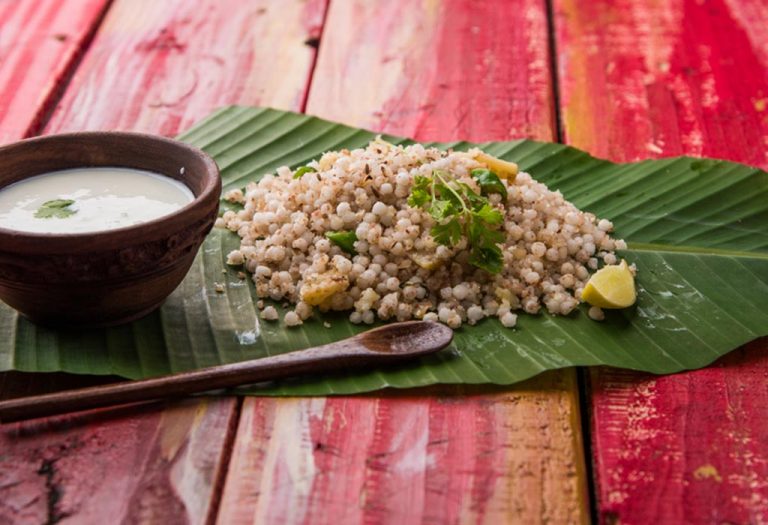 During pregnancy, you will be craving for specific tasty dishes. Well, the Sabudana khichdi is sure to please you. It is delicious, and at the same time, it is a superfood that really makes a difference in your health and your baby's health.
If you are in your pregnancy journey, it is time to get a really healthy diet for yourself and for your baby. There are many things you can add to your diet to make sure everything is going smoothly. At times, you might be craving for specific food. Just make sure to eat healthy food as you satisfy your cravings.
Pregnancy is the time when you need to eat really well so that you keep yourself going. Remember that you are eating not just for yourself, but rather your diet plan is helping your baby to a large extent so make sure to get it right.