13 Best Ways To Help a New Mom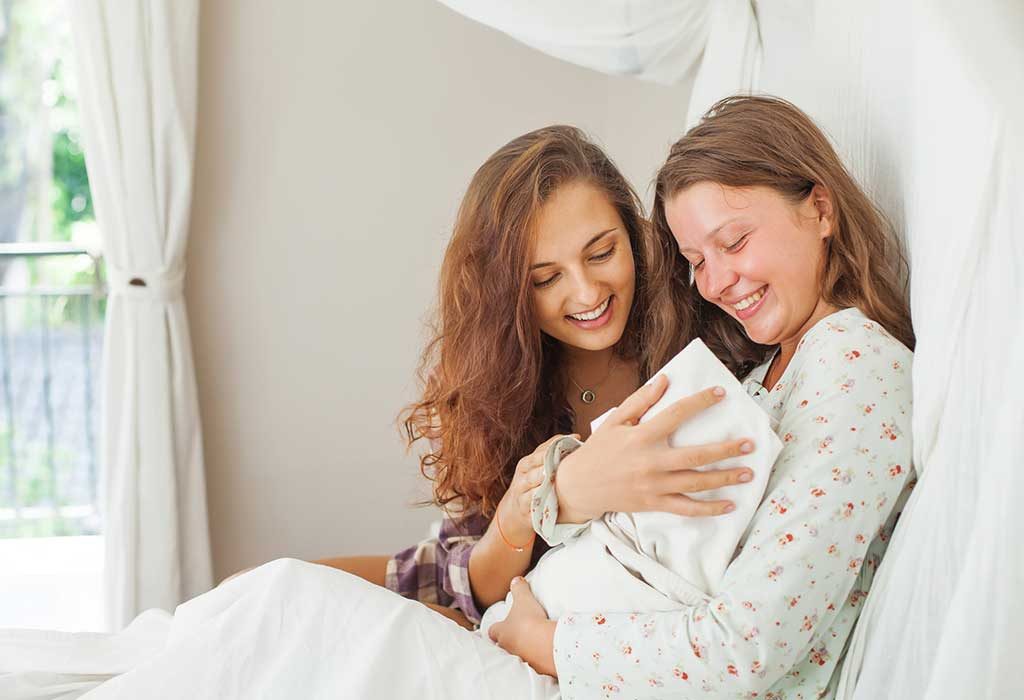 In this Article
Taking care of a newborn is hard, we all know that! It's not new information. But when a woman embraces motherhood for the first time, she realises how demanding the new job could be. It can leave a new mother tired, overwhelmed, sleep-deprived, and exhausted! And she could use help.
If you've a friend or a family member, who has recently embraced motherhood, the best gift you can give her is the assurance that you care, and you would be there for her. Now if you want to show your support, but don't exactly know how, we've some suggestions for you.
13 Ways to Support a New Mom
Read these points given below to learn enough and more ideas on how to help a new mother. Trust us, you will be her favourite person!
1. Take care of the baby when she is asleep.
Newborns have an erratic sleep schedule. They might sleep during the day or wake every two hours, and wake up often at night. This can disrupt the new mother's sleep. Getting enough sleep (or at all) is hard for a new mother, especially in those initial months. Help her out by taking care of the baby and urging her to get some sleep. If the baby wakes up when the mother is asleep, you can keep the baby entertained. The new mother will appreciate your efforts.
2. Ask her if she needs help with household chores.
It can be hard for a new mom to manage household chores along with taking care of the baby. Things like cleaning, laundry work, etc., may take a back seat. There are enough and more ways to help when it comes to household chores. You can help clean the house, do the laundry and fold it, water the plants, etc. You can also hire a cleaning crew for her after checking with her. The new mother may so 'no', if you ask her as she may not want to burden you, but still do your bit to help her!
3. Send meals.
If you want to help a new mom from far away, you can, by taking care of the meals for the initial few days after her delivery. The best way to do so is by organizing a meal train for her. There are many restaurants and online websites through which you can send her meals. You can also form a group of friends or family and each can claim a day to send the meals. Make sure to send the parents a combination of healthy meals along with a few snacks and sweets.
4. Drop off home-cooked food.
New parents often don't have time or energy to cook food, and would love receiving home-cooked food. You can make extra food and snacks, and drop off some home-cooked food to the new parents' home. They will appreciate your efforts! Make something that can be stored in the freezer, reheated, and eaten later, so that they can have it anytime they want. You can also leave pre-chopped vegetables, salads, or homemade snacks.
5. Babysit the older kids.
If it's not her first child, the new mother may struggle with the responsibility of taking care of two or more children at the same time. You can help her by volunteering to babysit the older child or children. Taking the kids to the park or for an ice-cream or just watching them as the mother sleeps are many of the babysitting options. If you have kids, then you can even bring her kids to play at your home.
6. Help with the pets.
If you live closeby to the couple who has just welcomed a baby and also have a pet, you can help them by volunteering to help with the pet. You can take their pet out for walks, clean their litter box, or even take the pet to your home for a few days. This will let the new mother concentrate on the baby without worrying about the family pet.
7. Help her find a postpartum doula.
You can help a new mother find a postpartum doula, who could help her during the labour and delivery, and during the initial days. Postpartum dowl will help the new mother during the initial after-delivery days. The extra help will support her in taking care of the baby and herself.
8. Help her with her errands.
Every home has many errands to do on a daily basis from bringing in groceries to picking up medicines. Ask the new mother how you can help with her errands. You can do her grocery shopping or bring her dry-cleaning frequently. Helping her with her errands will be a great gift.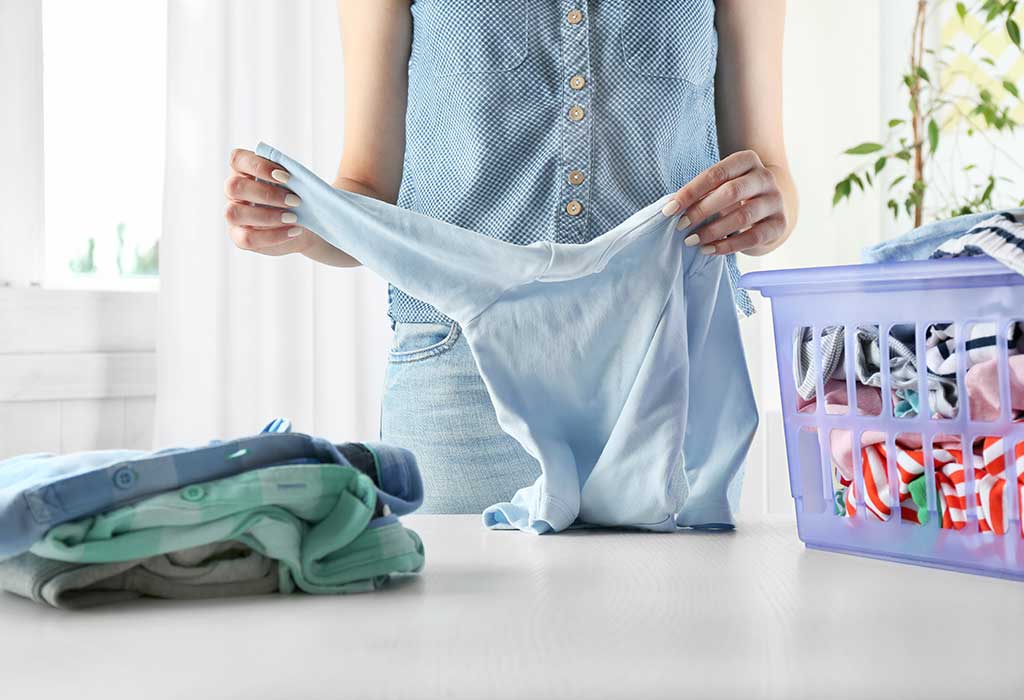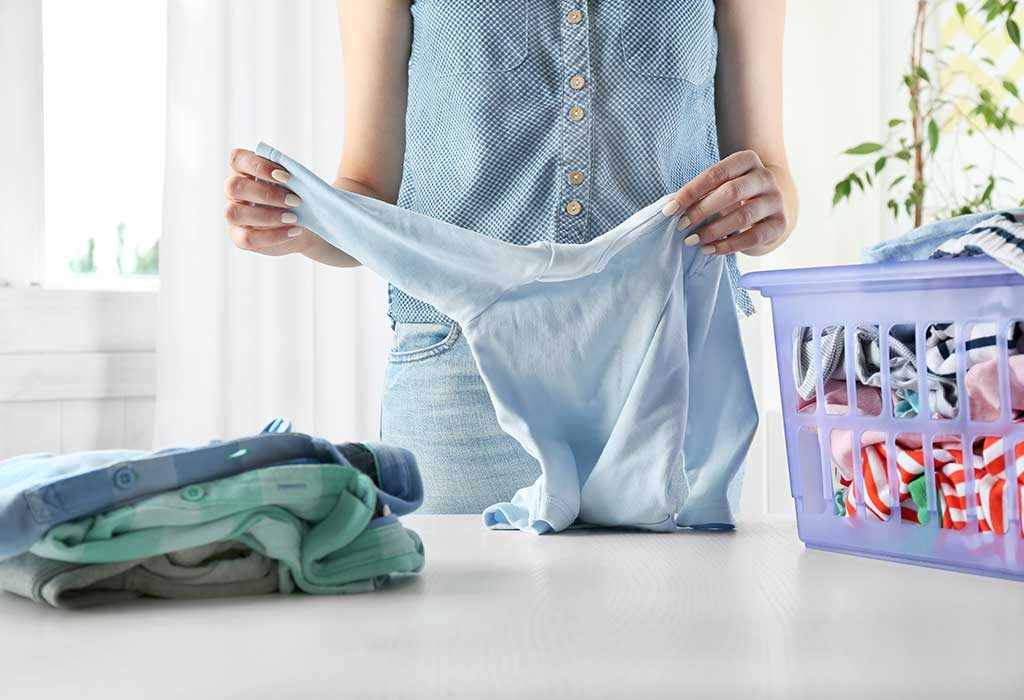 9. Spend time with the new mother.
Sometimes the best help is spending time with the new parents and listening to them. You can visit the new mother (ask her beforehand) with food and spend some quality time with her. When at her home, help her with cleaning or taking care of her baby. The new mother will appreciate the attention. Instead of going to her place, you can also call or text her to keep her company and know how she is doing.
10. Take pictures.
Most parents have selfies with their newborn or picture of a newborn with just parents. Offer to take pictures of both parents with the newborn for them. Pictures make their feelings memorable for them, and they will always appreciate your help.
11. Give a gift to new mother.
Most people bring gifts for the newborn and may ignore the new mother. To show your appreciation for the new mother, gift her something special too. The gift can be anything from comfy pyjamas to chocolates or anything that is not baby-related. A massage voucher or a massage or mani-pedi session at home can also be a great pampering gift for her. Though remember to offer to babysit during this time.
12. Offer to help during the night.
Helping the new mother during the night can be very supportive. The new mother may be weak from the delivery, so bringing the baby to her to feed or assist her in going to the washroom will help her during the night. Though make sure she and her family are comfortable with you.
13. Help her with baby products.
The new mother may be clueless about which baby products to buy or the correct way to use them. So as her friend, help her figure out what all products the baby will need, how to use them, and where she can purchase them from. There are many things like a baby bouncer, baby carrier, or bottle sterilizer, which may require installation, and a new parent may not have the exact idea of how to go about it. Read the manual for them and teach them how to use these products. This will make her motherhood journey easy for her.
Gifting expensive things to a new mother is easy. But helping her with taking care of the baby and her home requires efforts, but will be appreciated more than anything else. So if you've a friend or family member who is a new mother, help her out in one or more ways given above. Such thoughtful acts will be appreciated and remembered by the new mother for years to come.
Also Read:
Bad Things We Do to New Mothers
Symptoms that New Mothers Develop
Gift Ideas for New Moms from New Dads