The most wonderful time in any parent's life is when they are expecting a baby. There is something miraculous about having a baby that a very few other feelings come close to. However, we live in a time where things are expensive, and it can be tough to miss work. Most companies have mandatory maternity leaves, and these leaves can go up to a few months. This is the time for all mothers to focus on nurturing their babies because it is such a delicate and critical time in a baby's life. How about the fathers? Do they get paternity leave? How does it work? Paternity leave for fathers is something that has been a bone of contention for some time now. Read our article to find out everything you might need to know about paternity leave in the United States.
What Is Paternity Leave?
Paternity leave is the same as maternity leave, but for fathers. It is the time taken off by fathers to care for and spend time with their newborn or adopted child or event foster child. Paternity leave for men is still a relatively new topic, and the policies can change drastically from company to company. It is worth finding out about your company's policy if you have plans of having a baby in the near future. Although the birth of a child is wonderful and a milestone to many, a lot of new fathers discover that balancing work and fatherhood is a very fine line to be walking. Some companies do not provide a paid paternity leave and allow only for unpaid leave. In this case, it is imperative to find out how many days you can afford to take off.
What Does the Law Say?
In the United States, leave to care for a newborn or newly adopted is legislated at a federal level by the Family and Medical Leave Act.
Both parents receive 12 weeks of unpaid, although job-protected, time off. Although this is the legislation and it is unpaid leave, it doesn't mean that all parents can afford to take off.
This is doubly so in families where the mother is already taking unpaid maternity leave to tend to her newborn.
Findings show that around 90 million people are covered by the Family and Medical Leave Act in order to receive federal paternity leave.
However, even though they are covered, findings show that amongst people who are not covered under the Family and Medical Leave Act, 46% of the people do not take it because they cannot afford to do so.
Who Is Eligible for Paternity Leave
The pressing question when it comes to finding out information about Paternity leave is who is eligible for it and who is not. In order to be covered under the Family and Medical Leave Act, firstly, you must be employed with a covered employer. You need to have worked over 1,250 hours in a span of 12 months. You must work for a company with over 50 employees within a 75-mile radius. You must have finished working for 12 months with the employer. However, this need not be a consecutive timeline. In order to find out if you are eligible for FMLA paternity leave, it is best to go and talk to the HR department to get more details.
What Are the Benefits When You Are on the Leave?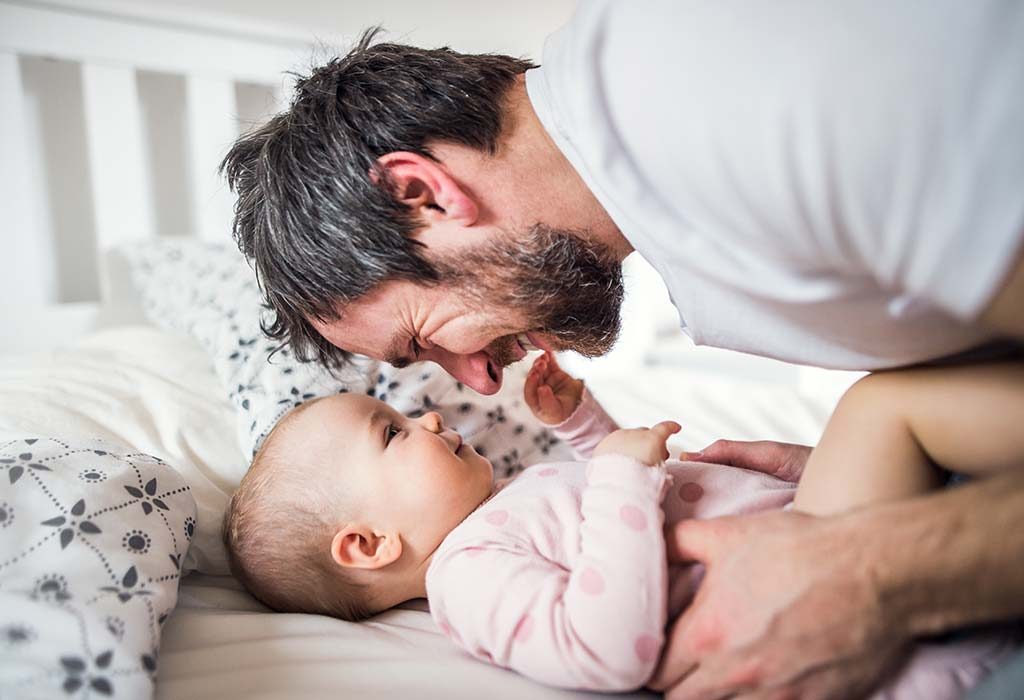 Although it might seem like a cumbersome number of perquisites in order to be covered under the act, there are benefits to it. Here are some of them.
1. Parent-Child Bonding
The bonding in the initial days between a parent and a baby is essential. It sets the foundation for a long and strong relationship to come. With paternity leave, fathers too can spend quality time with their babies and watch them grow up. It not only gives the fathers a little break from work and the stress that comes with it but also helps them relax, indulging in this once in a lifetime experience.
2. Improved Confidence In Caring
This report found that the initial bonding between babies and fathers actually increases the father's ability to care for children in the long run. The confidence in caregiving goes up for fathers, and they turn out to be more involved and engaged.
3. Parent Relationship
When parents get to share the responsibility of the same thing and work towards a common goal of their child's well-being, it has a positive impact on their relationships. It's not only about taking care of the child but also supporting and being there for each other.
4. Takes the Load off the Mothers
According to this study, paternity leave also has a positive impact on the mother's well-being and helps with post-partum depression. Being supportive during the post-natal period and just being around helps the mothers not only physically but also mentally.
5. It Makes You Happier
The paternal bond will definitely have an impact on your mental health. While caring for young ones, this report shows that men are happier and also experience fewer health issues while caring for young ones. While it is important to care for your young one and family, it is equally important to keep in mind your own well-being. It is easy to forget about it while getting wrapped up in the happenings around you, but you will be able to love somebody else only if you start by loving yourself.
Are You Entitled to Paid Paternity Leave?
Many states in the United States have a paid family leave policy, which encompasses multiple items such as maternity leave, paternity leave, sick leave, etc. However, the number of leaves can differ from state to state, and that is why it is important to know the local policies so that you are aware of them and can exercise your rights. Make sure to find out if you are entitled to any paternity leave that your state might be offering. You can also get this information from your healthcare provider. Remember that some companies provide paid leaves, and you must check with your employer about the exact number of days you are entitled to.
What About Unpaid Paternity Leave?
In a situation where you find that your company does not have a paid leave policy, it may have an unpaid leave policy. Even if that is not available, you will be eligible for up to 12 weeks of unpaid family leave which falls under the Family and Medical Leave Act. So in case, you find yourself checking all the boxes against the requirements for being eligible for paternity leave, make sure to use them. The leave needs to be used at one shot unless your employer is kind enough to allow you to break it up.
How Can You Request for Paternity Leave?
There are a few things that you might want to keep in mind while requesting paternity leave. Here are some of the steps in which you can do it.
Make sure to educate yourself about your employer's policies. Since state laws are different and company policies, it is important that you know what kind of coverage or leave your employer will provide you.
Figure out how much time you will need off. Depending on your workload, you should request a reasonable amount of time and apply in advance so that you and your employer can make the necessary arrangements.
Think of alternatives in case your leave is rejected. It can be disappointing, but you might have to come up with a schedule where you can meet your employer halfway.
Try not to max out your paternity leave and come across as disrespectful.
Write a formal letter to your employer and the HR department.
Offer supporting documentation while submitting the letter, such as a note from the doctor and the expected due date of the baby. In the case of adoption, you can provide a letter from the agency.
Once you are nearing the end of your paternity leave, do a few practice runs to be able to get back into the groove of working while juggling fatherhood. It might be overwhelming at first, but once you get the hang of managing your time, it will work out.
Don't forget that this is a once in a lifetime situation for many people to be in. Babies are precious and time flies by so quickly that before you know it, they'll be in their teens and on towards being adults. To ensure that you get quality time with your baby, paternity leave is important, and your company should support you all the way. It is not only important for you but also for the mother as well as the baby. The best way is to be aware of your company's HR policy and the applicable law in the state so that there are no discrepancies later that might give you trouble. Having said that, be sure to keep your mental health in one piece, as the entire process might get a bit overwhelming. Do not hesitate to find support and help from family and close ones. All the best to you and we hope our article helped!
Also Read: FMLA Maternity Leave in the US