Ellie the Elephant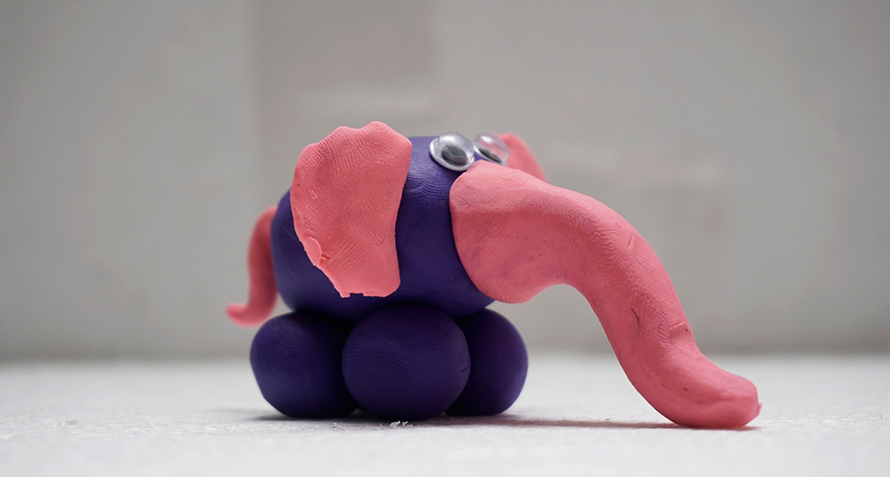 In this Article
Let's have some fun with clay! This elephant is super-simple to make and can inspire your child to keep modelling with clay all day.
Who doesn't love a play mate, especially if you get to create her yourself! Activities that involve clay have always been a favourite amongst kids and creating animals are like creating new friends. So, here's presenting Ellie, the elephant that you and your kid can create together on a lazy afternoon.
You Will Need:
Coloured clay
A fun mum and an enthusiastic kid!
Step-by-step Instructions
Choose a particular colour clay that you will be using to create Ellie's body.
2. Now, take a small piece of this clay and have your child roll a ball out of it. The larger the ball, the bigger Ellie will be.
3. Repeat the process with to create medium sized balls for ears and two slightly smaller ones for the eyes. You can also use googly eyes instead.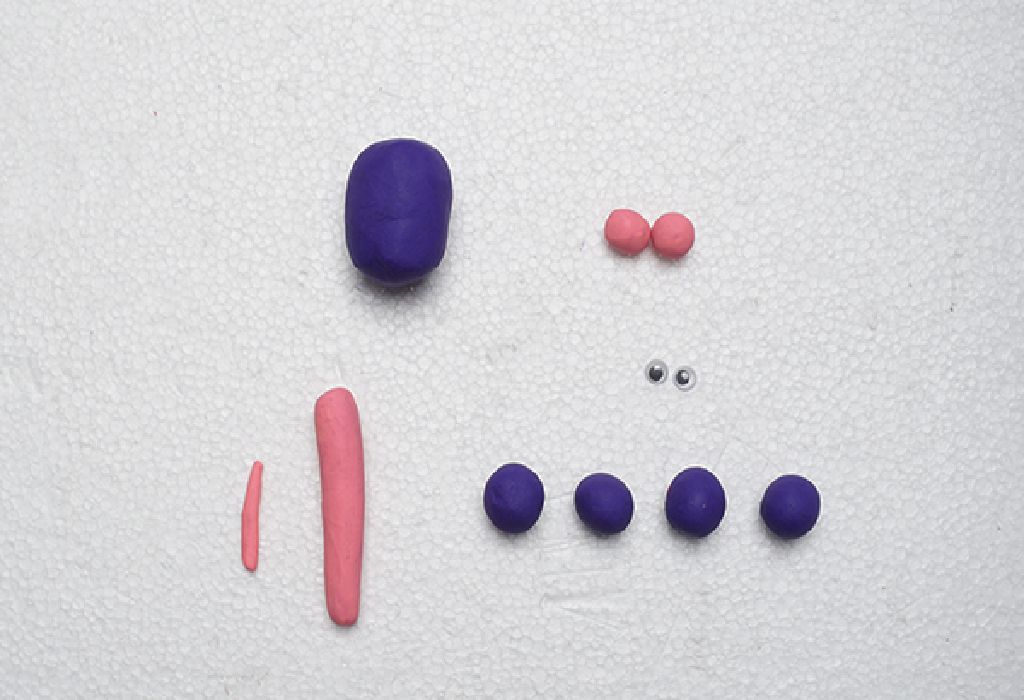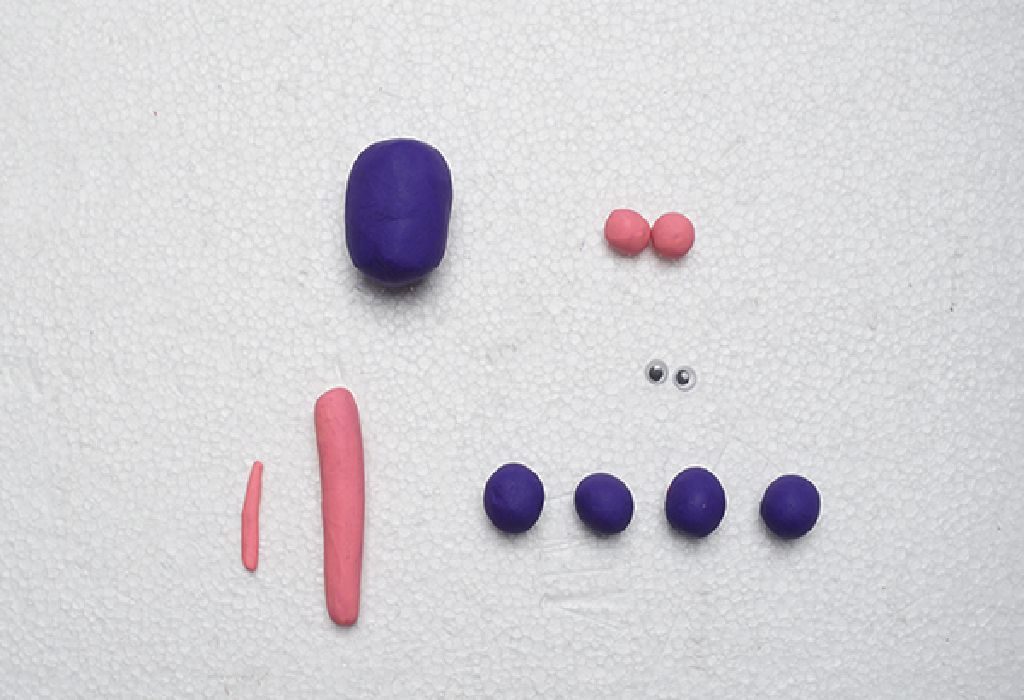 4. Once you have all the pieces ready, assemble them together by placing these pieces in the order of the body parts.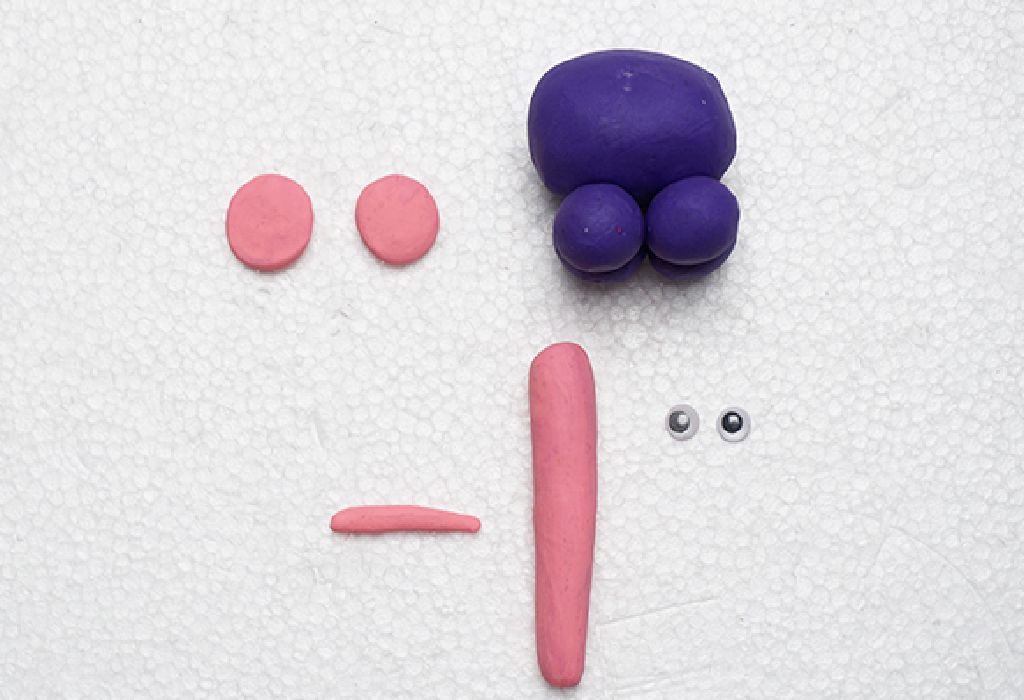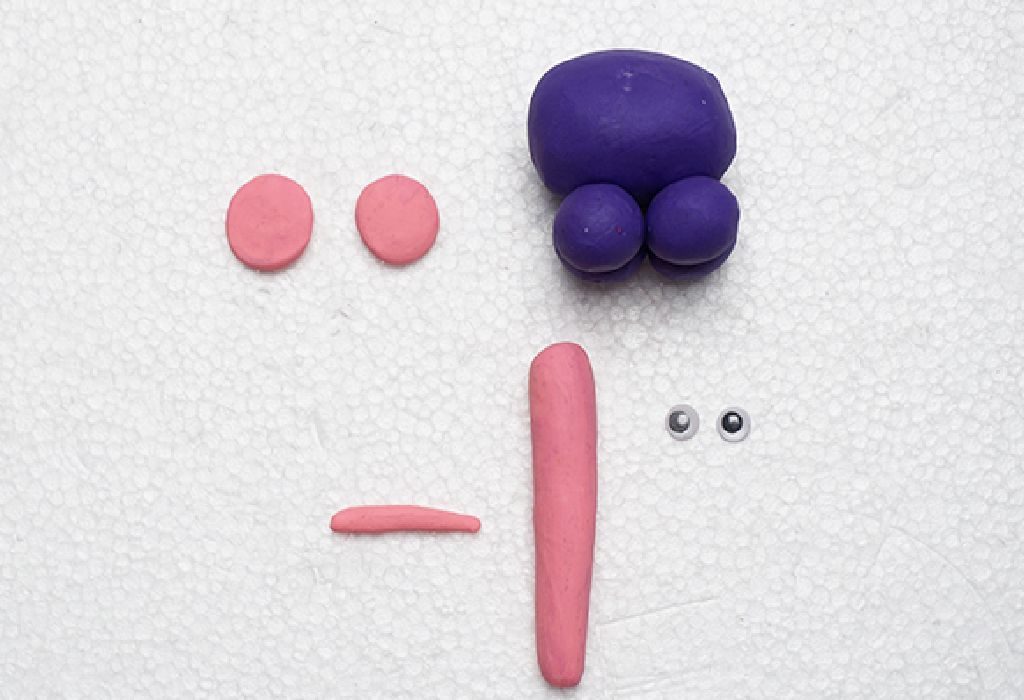 5. Once, the baseline of the elephant's body is created, it's time to create the legs. For this, roll a long snake-shape from the same colour (or a different colour).
6. With the same clay, cut out a long trunk for the elephant.
7. Stick these pieces on as in the image.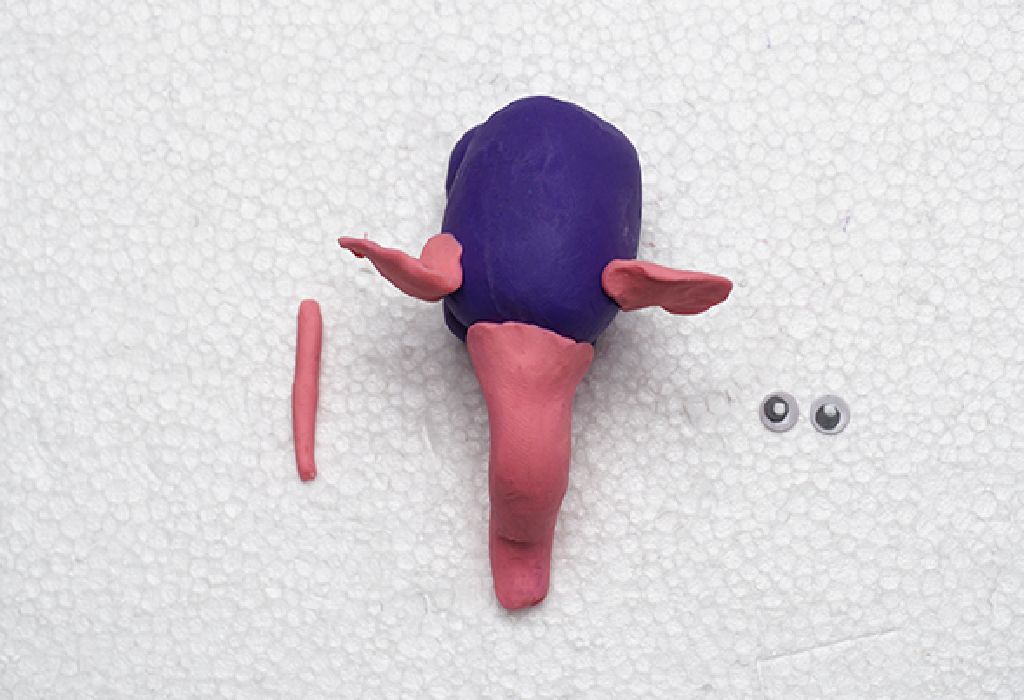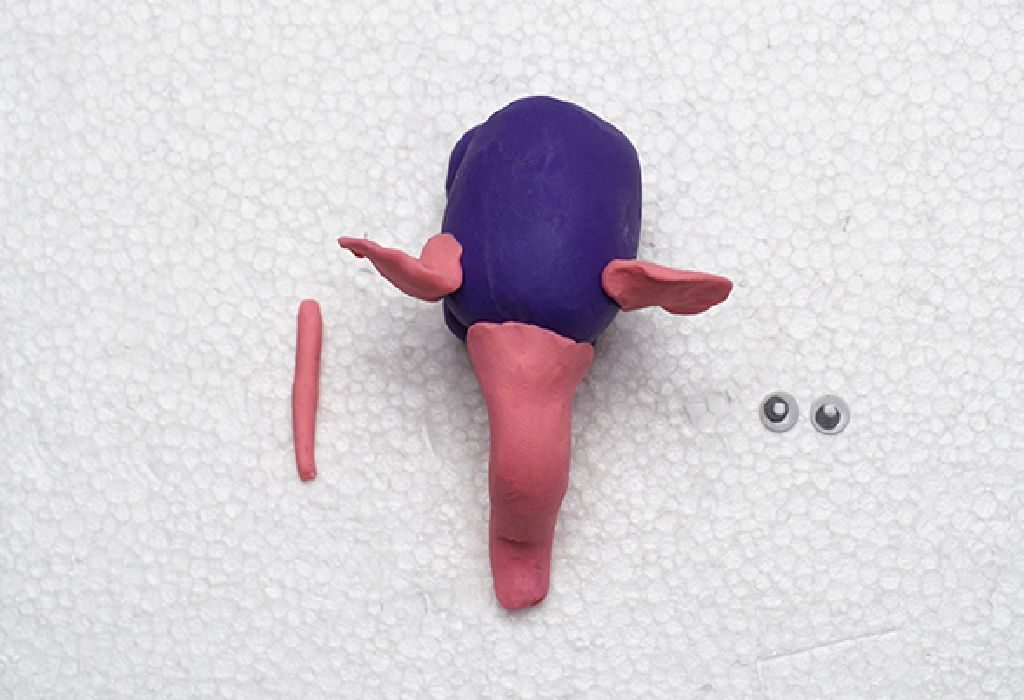 8. Roll up another piece of clay and thin it from one end to create a point. This will attach as Ellie's tail.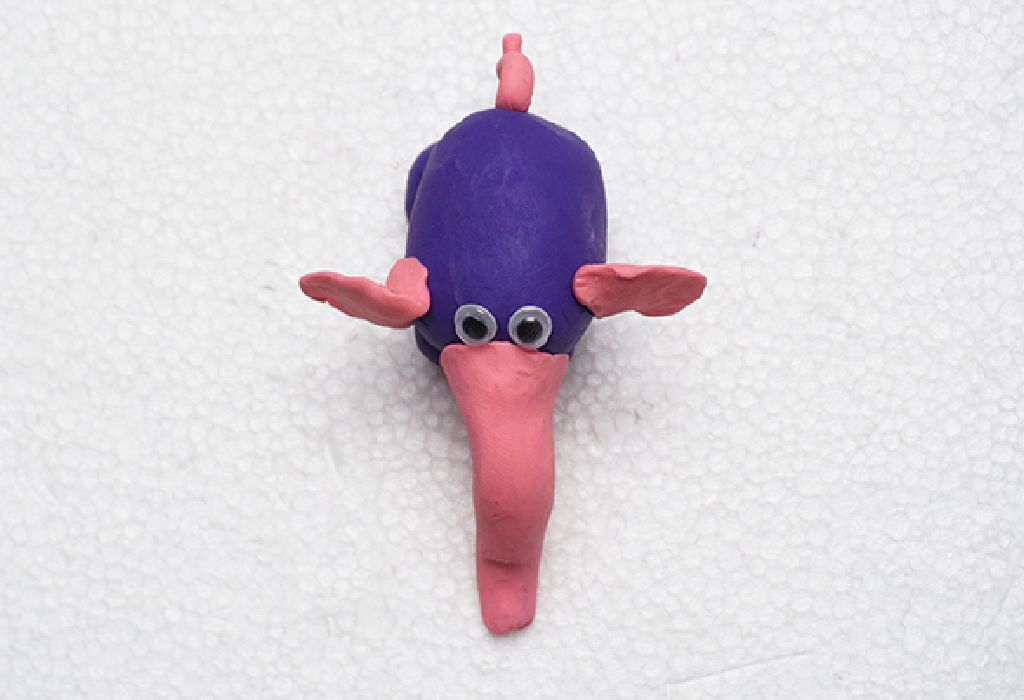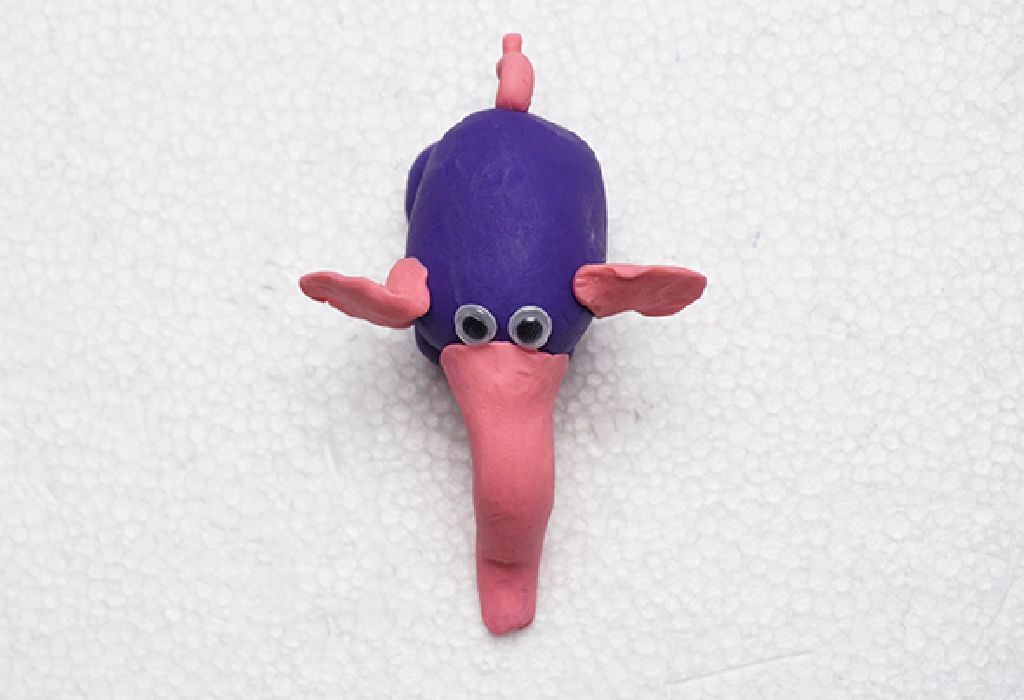 9. Let Ellie rest for a bit before you are ready to play with her!
Messiness Score
1
Level Of Difficulty
Easy
Parental Involvement
Low
Skills Enhanced
Playing with clay is definitely fun but has various other developmental benefits for your child. Apart from enhacing their creativity, this activity will also improve your child's fine motor skills as they squeeze and roll clay pieces. Besides, it's always fun creating something from scratch!
You Will Observe Your Child …
Trying to get innovative with shapes.
It Will Be Fun Because…
With clay modelling, the possibilities are endless!