Maintaining a Positive Attitude During Pregnancy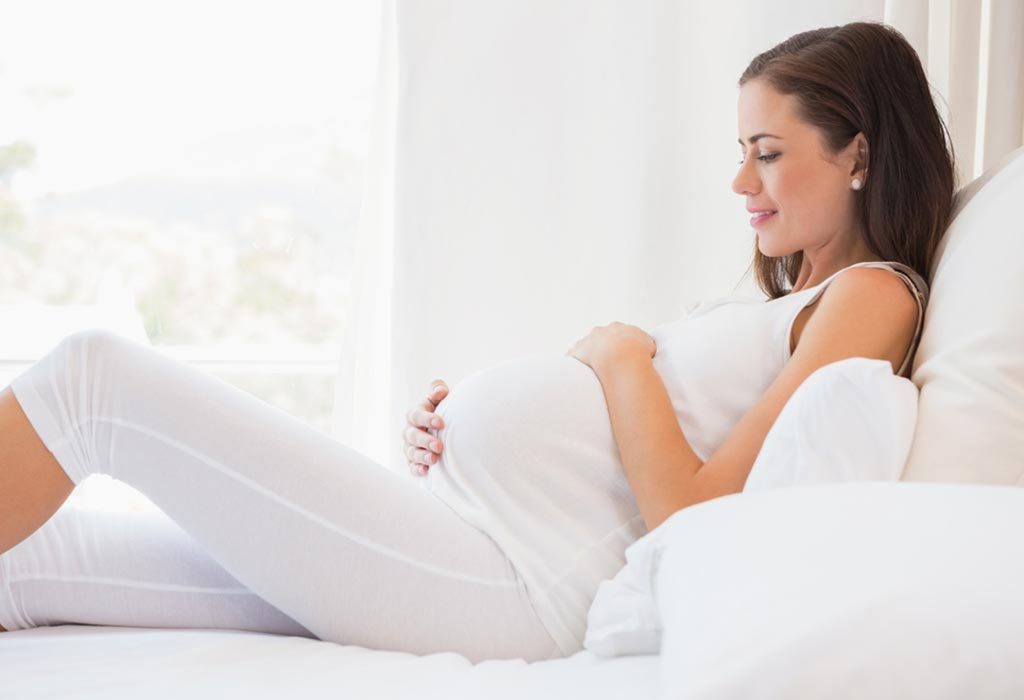 Attention all pregnant ladies! We all know that pregnancy is a path that is a little difficult to cross. Even then, it's a wonderful journey. It starts with a test marked with positivity. So we need to maintain that positivity throughout the journey.
In my case, the first four months were sensitive. Vomiting was a major concern that I faced. I couldn't even drink a glass of water. At that time, I consulted a doctor who had over 40 years of experience. I told him about my problem, and he prescribed medication for vomiting. But he was not taking it as a serious issue. But my condition kept getting worse. Our mental and physical health is interrelated. As my physical condition was poor, I became mentally weak.
Then we decided to go to another hospital. I consulted a female doctor, and she advised me to change my medicines. Out of curiosity, I asked her if I could take those medicines when I have severe vomiting. Then she told me something that gave me confidence throughout my pregnancy. She said that she had taken medication for vomiting throughout her two pregnancies, and her sons did not have any problems. Having such a supportive doctor is invaluable during pregnancy. It not only gives pregnant women confidence but also relieves the woman's stress regarding the baby's health. A mother's thoughts will affect her child. If she is happy and confident, then the baby will also be happy inside the womb, and the same happens when the baby enters this world.
So the ladies you should always stay happy and healthy. A content mind will give you a healthy body. Also, a healthy body should have a happy mind. I became very weak and moody during my pregnancy because of my nausea. After I met my doctor, it occurred to me that I need to get out of my unhealthy midset. I need to stay happy. For that, I started doing things that I like. I did craft activities, read books to get rid of my terrible mood.
Here are some of the important tips that helped me and I want to share with everyone.
You need to do activities that are safe for you and give you happiness no matter what others think. It's your happiness that you need to focus at that time.
You will get a lot of advice during pregnancy, so take the positive information and reject all the unwanted comments from others.
You will experience many emotions during this phase; keep in mind that it's all due to your hormonal changes.
Communicate with other people as much as you can as it will help reduce stress, and it will relieve your mind.
Take rest whenever you need, no matter what the time is.
Eat healthy food, have a proper diet, and stay hydrated.
Avoid unnecessary thoughts about your delivery date, the process of delivery, etc. It's not in your hands; it will take place at the right moment, so don't think about it.
Avoid stressing about your baby; you have checkups every month to ensure your baby is doing well.
So make your pregnancy a memorable one, it is the only time you can hear two hearts beat at the same time. Keep in mind God has given strength to every woman to carry a child, give birth, and look after the baby. It is the greatest strength that makes you different from men.
Disclaimer: The views, opinions and positions (including content in any form) expressed within this post are those of the author alone. The accuracy, completeness and validity of any statements made within this article are not guaranteed. We accept no liability for any errors, omissions or representations. The responsibility for intellectual property rights of this content rests with the author and any liability with regards to infringement of intellectual property rights remains with him/her.