Never Lose Hope; Just Wait for Your Precious Bundle of Joy!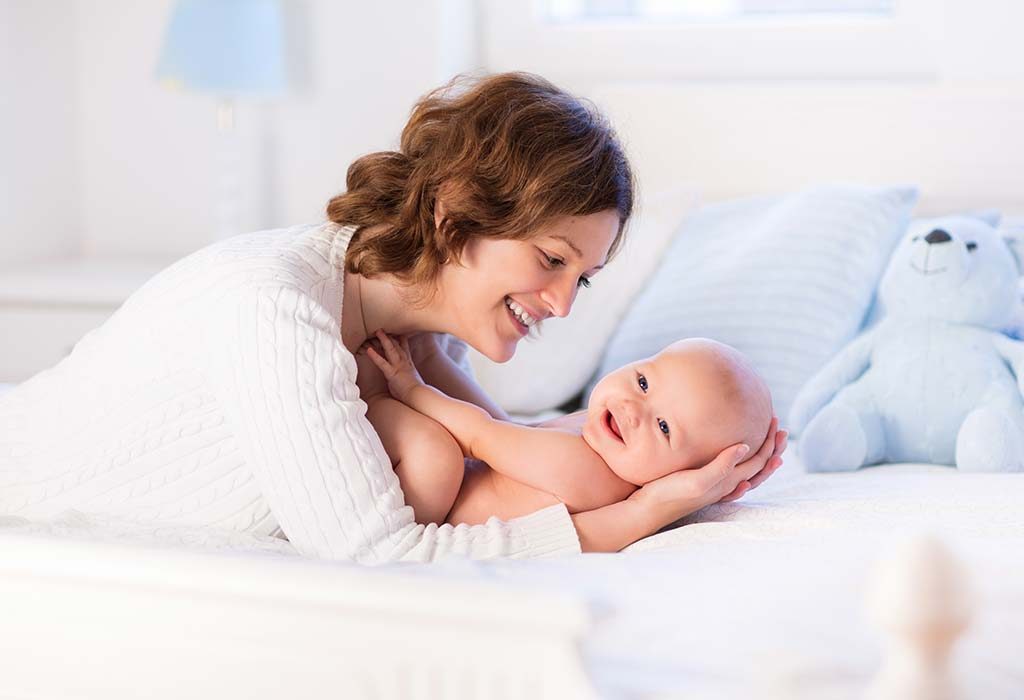 In our Indian society, we tend to be in a hurry of producing baby right after our marriage and so of course, my mother-in-law was building full pressure right from month one of our wedding. We got married on 23rd December 2012, and we conceived after 4 and a half years which was in June, 2017. But in between, there were so many ups and downs in marriage, life and yes I was also pursuing two degrees at a time so with all such huge pressures I was planning for a baby.
Every month we hoped that we would get pregnant and every end of the month there was lots of crying because there were menses. I prayed to Lord Ganesha, consulted doctors, did so many prayers, but then I felt there was no answer to my prayers. In between this, there were loads of torture, peer pressure and so on. But the only supportive person was and is my hubby.
Then we met the Gynecologist one day which was after 1 and half years completion of marriage. He saw we were in haste of having a kid, and within our second appointment in the same week he told us that we should see if there are any blockages in the fallopian tubes which were not, but he deceived us.
I went through laparoscopy and hysteroscopy but there were no results. I have my brother in the army who is a Gynecologist too, he advised me to wait, but we didn't have patience. Then we went through IUI which again failed.
Hence we opted for an army doctor's advice who is a friend of my brother. We went there, and what he advised us was not to take stress as he went through my reports it was all normal. Still, I insisted on and on and again went through double IUI sessions which again failed.
After half a year of this, we went to another doctor which was suggested by my father-in-law in Mumbai, we travelled every month for an year but in that year I got busy with my studies and also went through an appendix surgery, and I thought now it's the end of it. I won't be able to have a baby.
I didn't only cry in front of God, Gynecologist but now in front of my Radiologist too… Started studying obstetrics as to know what can be the possible fault in me but couldn't find one.. as I was ovulating on my own, egg got ruptured on its own but why it wasn't fertilizing. Then I studied my ovulation cycle, and I found I didn't have enough time to get egg the fertilised and placed in the uterus. Now I was on track, and I noticed there should have been a correction in my lutheral phase which is a phase after ovulation phase.
And we worked accordingly. Finally, the day came when I could feel a little me on 5th July 2017. We found our bundle of joy in my little tummy and on 28th February 2018 our Santa came with loads of happiness and then there was nothing to look behind.
I wasn't patient enough, but I studied a lot in this process and motherhood is altogether an incredible journey. It's indeed a blessing and bliss both.
To all those ladies who are yet to be stepping into this journey, please don't be stressed. I know it's easy to say but hard to implement. Secondly, the destiny of us being parents depends upon the timing in medical terminology, but the inner you may also need to wait for the soul who wants and deserves you as parents. This I have learnt in a hard manner; hence, I thought to share this experience of mine with expecting mom's and parents in this forum so that somewhere someone can be relieved after reading this story…
Disclaimer: The views, opinions and positions (including content in any form) expressed within this post are those of the author alone. The accuracy, completeness and validity of any statements made within this article are not guaranteed. We accept no liability for any errors, omissions or representations. The responsibility for intellectual property rights of this content rests with the author and any liability with regards to infringement of intellectual property rights remains with him/her.