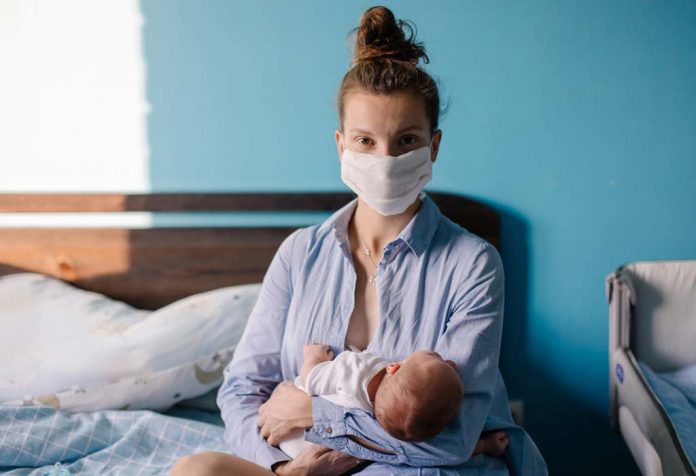 Last Updated on
I was married for two and a half years when I conceived. My pregnancy journey was quite smooth and calm. I had morning sickness but only for the initial two to three months. After the first trimester, I was given a diet plan by the doctor. I followed it thoroughly throughout my pregnancy. I had no cravings, no mood swings, nothing!
I had my last growth scan, and I got to know that the umbilical cord had looped around my babies neck. Also, the baby's face was facing the front of my body when it should be facing the back. After the scan, we met our doctor, and he told us that this is not a concern since the baby moves continuously and can possibly turn around.
'The Day' had come. My water broke at around 3 am. I wasn't sure if my water broke or if it was something else, but the hospital was close by, so we rushed. The doctor examined me, and it was a water break. I didn't have any pain, so the doctor induced labour. From 4 am, the pain started. I had made up my mind that I will take a shot of epidural, which helps reduce the pain. Later, the doctor told me that they could give me epidural only when I dilated 3 cm. I had no other option but to wait.
The labour started, and it was painful. The worst part was that my husband was not allowed to even enter my room because of the Covid 19 situation. Only doctors in PPE kits were allowed to enter my room. I was screaming, and my husband was not even allowed to stay on the same floor. I was continuously walking because the doctor, who had come to examine me, advised that gravity will do its job so I should keep walking. And yes, it did! In four hours, I dilated from 1 cm to 8 cm.
It was so painful that by 8 am I had made up my mind to go for c section delivery. The doctor came and checked me, and asked me how much I thought I had dilated. I replied I had dilated enough to get an epidural. She then told me that I had dilated 8 cm in just four hours! Gravity did its job!
The doctor insisted that I go for a normal delivery because just 2 cm were left, but I was adamant on getting an epidural shot. The anesthesiologist came and told me that she could not give me an epidural because by the time it will start doing its job, I will be ready for the delivery. She called my doctor to check with him if I should get an epidural or not. My doctor agreed. After an hour, I dilated 10 cm, and the doctor asked me to push.
This process went well, but my baby's head was not coming down to the birth canal. I had to push for every contraction, but the baby was just not coming. I walked and did squats continuously for two hours, but the head got stuck in the pelvic bone. My baby's heartbeat started dropping, and the head started swelling. Then my doctor said that he will try vacuum, but if the baby doesn't come out, he would have to carry our a c-section. I was extremely tired by then and was ready for whatever the doctor said.
The doctor tried vacuum, but in the end, he decided c-section. I was partially conscious during the c-section. I heard the doctor asking the nurses to get my phone and record the session for my husband, but none of the nurses recorded it. The c-section happened, and I was blessed with a baby boy. Later, the doctor told us the loop which we saw in the growth scan was very tight around the neck. If we would have opted for normal delivery, there were chances of the baby not crying after birth.
Well, all's well that ends well. After the challenging labour and childbirth, I held my son in my arms, and that was the best feeling ever!
Disclaimer: The views, opinions and positions (including content in any form) expressed within this post are those of the author alone. The accuracy, completeness and validity of any statements made within this article are not guaranteed. We accept no liability for any errors, omissions or representations. The responsibility for intellectual property rights of this content rests with the author and any liability with regards to infringement of intellectual property rights remains with him/her.