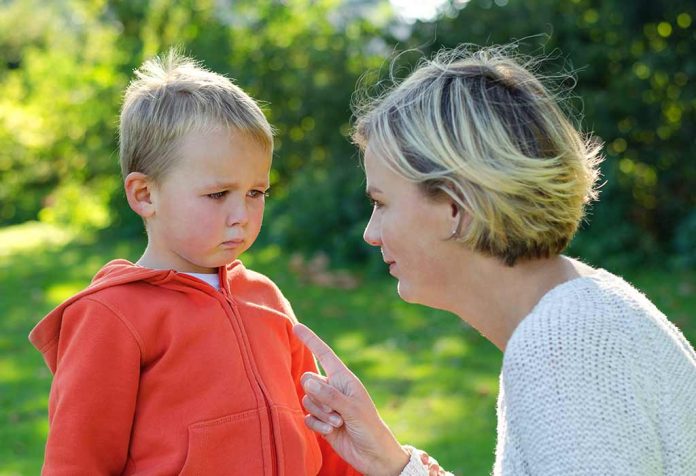 Last Updated on
Ekansh was angry at me. He gave me a bad look and walked towards the bedroom. I followed him back. He sat on the bed and started cryingand mumbling.
I used my sharp ears and heard what he said. Ekansh was saying, "God, I don't want this family. I want another family. These people hate me. Please, God, find another family for me." When I heard this, my eyes were filled with tears and why not? He is just six years old and suddenly wants another family? I went inside the room and asked, "Why do you want another family?" He got frightened seeing me in the room, but then asked me to leave the room.
I refused and insisted him to tell me what was wrong. He said he is angry because I complained to his dad about him, and his dad beat him up. I heard his reason, and I wanted to explain everything, but he wasn't in the mood, so I let go of that moment. But, my heart was continuously shouting from the inside.
I wanted to tell my baby that we are not his enemies; we are his well-wishers.
My cutie pie cried a lot that night. The next day when he woke up, he almost had forgotten what had happened. I was happy to see that. He was still lying in bed when he saw a gift next to him. He cheered up loudly and opened the gift. It was his favourite toy car; his dad gifted it to him. He went out of the room and hugged his daddy lovingly. I
asked him about last night's tantrums, but he asked me to leave the topic because he got a gift.
Later, by midday, I thought of talking to Ekansh. I walked towards him; he was playing with a car. I sat him down and explained that we are his parents and not his enemies. We indeed become harsh with kids, but it doesn't happen without reason.
As parents, we have a lot of expectations from our kids; the same way they expect tons of things from us. Kids want us to buy new toys, games, clothes, shoes, accessories, stationery, etc.
We should take them to movies, for a picnic, to their friend's place, parties, etc. And, as parents, we try our best to provide them with almost everything thinking they will understand the importance of good behaviour, healthy habits, and discipline to lead a good life. Yes, as parents, we focus on all these factors for our kid, but are these for our good? If the kid does well in exams he will have a bright future, if he maintains hygiene then it will help him live a healthy life, and if he behaves well, he will become a good human being, and the society will accept him. So, how are the parents benefiting?
Parent has their own way of raising their kid. But, kids don't understand any of it, and easily consider their parents as their enemies. Kids feel that parents should never say no to them, and just do what the kid wants. But, that will be harmful to the kid too. Tomorrow if parents stop being involved in the kid's life, there is a high possibility that the kid will take some wrong decisions. Not purposely of course, but because the kid will be inexperienced, he or she can go on the wrong path, or it may lead to some bad experiences. For example, if a kid is already on the healthier side but keeps eating unhealthy foods and the parents won't stop him/her, the child will not stop.
Parents sacrifice a lot in their life to give the best to their kid. It's not necessary that all parents earn very well or they have tons of money. A lot of parents compromise to fulfil the kid's dreams. Parents also feel that they should have a relaxed life, but they do everything for their children.
If a kid is not well, even the parents have sleepless nights and several visits to the doctor. They search for the best school, even the fees are high. They enrol their kids in hobby classes also, even if they have to rush to drop them after office. They spend a lot of money on birthday parties, schools, fun activities, etc. But, the kid doesn't realise any of it.
It's very easy to be a kid, but it's very difficult to be a parent. So, it's a request to all the kids please don't hate us and please
understand parents are not enemies!!!
Disclaimer: The views, opinions and positions (including content in any form) expressed within this post are those of the author alone. The accuracy, completeness and validity of any statements made within this article are not guaranteed. We accept no liability for any errors, omissions or representations. The responsibility for intellectual property rights of this content rests with the author and any liability with regards to infringement of intellectual property rights remains with him/her.