Good Bye Papa, Until We Meet Again in Other World!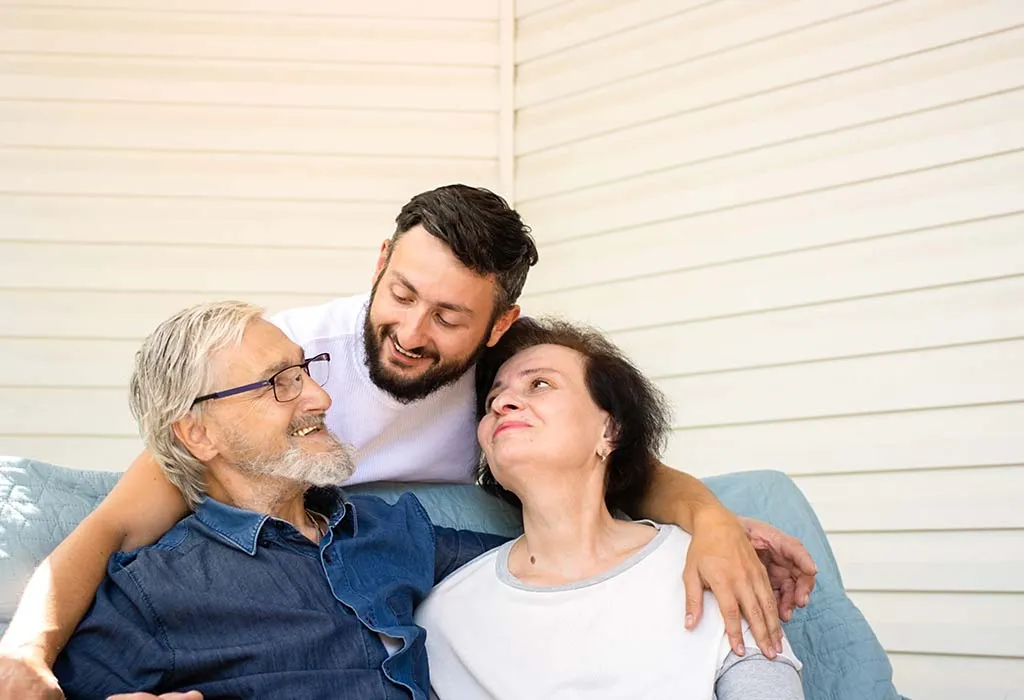 We often get so engrossed in our lives that we tend to forget our loved ones, especially our ageing parents. We do not realise that they need us more in their old age, and we tend to ignore them, sometimes knowingly or unknowingly. Alas! Life doesn't give you chances to correct things.
Let me share my painful story. I lost my father last year. As usual, we were occupied with our daily routine but were in touch with my parents, who live in our hometown. One ugly morning, my elder brother called us, who doesn't call regularly or not early at least, I sensed something amiss. He said, 'Dad suffered a stroke, and he's kept on a ventilator.' Tears welled up in my eyes, and I became numb. For fear of losing him forever, I couldn't restrain myself. My wife sensed something wasn't right and called home. She received the devastating news of my father's death. She made the utmost effort to console me by not crying in front of me. We rushed back to our hometown as quickly as we could.
My worst nightmare of seeing my parents die came true. When we arrived at our house, we found our mother sobbing uncontrollably. Every family member was crying and missing my father in their unique way. On the other hand, he sank into eternal sleep with no fuss or signal. 'How does a living human turn into the air in seconds?' A reverberating voice suddenly falls silent.
My father was a gentle soul who never forced my brothers or me to do anything we didn't want to do and always encouraged us in our endeavours. He had a little education, but he provided us with the resources we needed to pursue higher education. He was a self-made guy who accomplished much in his life by carrying out all of his responsibilities as a father, brother, and son.
Since I was the youngest at home, I had the opportunity to assist my eldest brother in performing several essential last rites procedures. You may despise seeing or touching a lifeless body, but it's a different storey for your loved ones. While cleansing his body before we carried him to Samadhi Sthal, I kept a calm eye on him. Last time, I hugged and cried next to my Papa. As he was highly gregarious, a large gathering arrived at my home to give him his final respects. I went to such a place for the first time since my father died. I was saddened by the sight of my Papa on the fire. We proceeded to Prayagraj the next day to immerse ashes in the Triveni Sangam.
On the Thirteenth Day, we organised a Puja, havan and feast for peace of his pious soul. We included many dishes which he always loved, specially Khasta Kachori. He cooked rarely but in great taste. Unexpectedly, many people attended & enjoyed the meal. It took us several months to cope with his absence. Slowly everyone learnt that death is the only truth. We moved on in our lives, but his partner, my Maa, always missed him dearly & unspokenly.
I always remember him, his talks, his voice, his belongings. Many times, I feel him around me. He used to call us every day, without any expectation that we would return his call. I feel losing a parent is just like losing your child. You lost yourself & it takes considerable time to cope up.
After all, children and old people are the same in many ways; they love you unconditionally. Now, I realise why people always say, 'You will realise once you become a parent. Why not! The most challenging job in this world is being a parent.
19th January 2021, I heard him last. I know he won't call me again. I couldn't tell you, my dear father, you were the best father in the world & I miss you every day.
Goodbye Papa! Until we meet again in another world.
Disclaimer: The views, opinions and positions (including content in any form) expressed within this post are those of the author alone. The accuracy, completeness and validity of any statements made within this article are not guaranteed. We accept no liability for any errors, omissions or representations. The responsibility for intellectual property rights of this content rests with the author and any liability with regards to infringement of intellectual property rights remains with him/her.