Breastfeeding and Sex – How One Affects the Other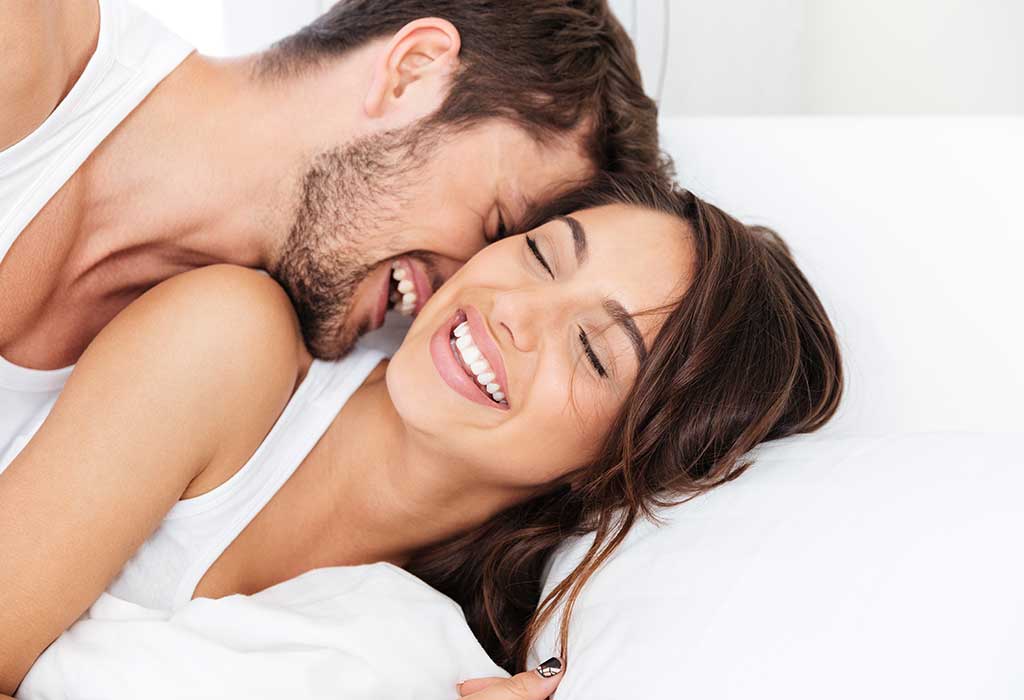 After giving birth, you must be enjoying being a mommy and taking care of your little one. However, you may experience a change in your sex drive. In other words, your sex life may go downhill. Well, you are not the only one facing this drawback of becoming a mother. Many newbie mommies may undergo tremendous change as far as their libido is concerned, while they breastfeed their babies. Why and how does it affect your sex life? All this and much more about your sex life are covered in this article.
Does Breastfeeding Affect Your Sex Life?
If you are losing interest in sex, do not blame yourself; there is nothing wrong with you. It is very normal for breastfeeding mommies to become disinterested in sex. However, this frame of mind may not last for long. There are some factors that may influence such a change, and postpartum depression and exhaustion can be at the top of the list of reasons. Also, it is not necessary that every woman will experience low libido. Where some women may experience no change, others may experience an increased sex drive. This is because every woman is different, and they tend to feel differently towards the breastfeeding situation.
How Does Breastfeeding Affect Your Sex Drive?
Let us find out what are the possible reasons that may affect your sex drive and things that you can do to improve it:
1. When to Start
One of the most common reasons that may make sex take a back seat is the sheer ignorance regarding when can you start having sex after the birth of your baby. Many new parents are sceptical about doing any kind of sexual activity because they may not be sure when they can safely indulge in it. In most situations, you may have sex within six weeks after delivery. However, if you have had a caesarean delivery or episiotomy, you may have to wait for a minimum of eight weeks before you have sex.
What You Can Do
Meet your doctor before you begin having sex to overrule any chances of complications.
Get in touch with your doctor 6 weeks after the delivery to check how well your body has healed after giving birth.
2. Too Much to Handle
Being a mom is a 24/7 job, and you don't get any leaves either. A mommy needs to be on her toes all the time, especially if she is tending to the needs of her newborn baby. All this can be very tiring and exhausting. In the absence of adequate rest and sleep, sex may not be even on your list of priorities.
What You Can Do
Ask for help from family members and friends. Let them take care of the baby for some time while you rest.
Try and get some rest and sleep. Make sure when your baby dozes off, you snooze too.
You may hire help, ask your partner, or if you have an older child at home, let them babysit while you unwind.
3. Breast Issues
It is very common to experience breast-related issues such as breast engorgement, milk blisters, thrush, sore nipples, mastitis, or plugged milk ducts. All these may be a big turn off as far as sex is concerned.
What You Can Do
You may opt for a bra that offers excellent fit and support.
Abstain from indulging in sexual positions that can put extra pressure on your breasts.
Start your treatment immediately before your problems aggravate.
4. Changes in Your Relationship
Once your little munchkin enters your life, he may become the centre of focus. This may change the dynamics of your relationship with your partner. It is very crucial that you explain to your partner how you love him and what importance he has in your life. Do not let unsaid resentment and anger ruin your relationship. Also, help your partner understand that your body needs to heal from the emotional and physical distress of delivering a baby.
What You Can Do
Take your partner with you for your postnatal visits. You may talk to your doctor about when it would be safe and healthy to indulge in sex.
You may opt for other ways of expressing love like kissing, hugging, snuggling, or fondling.
Be open about your feelings with your partner and ask him to do the same. Communication is the key to a healthy relationship.
5. Low Oestrogen Levels
Higher amounts of oestrogen are associated with a healthy sexual drive. However, lower levels of this hormone may decrease your sex drive. When you are breastfeeding your baby, your body experiences lower levels of this hormone. The lower levels of oestrogen are also associated with vaginal dryness, and when you may have sex, it could be painful due to reduced vaginal lubrication.
What You Can Do
You can try various sex positions, that might be more comfortable for you.
You can use a good lubricant to lubricate the vagina.
You may spend more time in foreplay to feel aroused, and let the natural lubrication take place.
6. Leaking Breasts
Sometimes during sex, the breast stimulation may lead to let-down reflex. This reflex may make your breast spray or leak milk. It can be a big turn off for you, your partner, or both of you, especially when neither of you is prepared for something like this.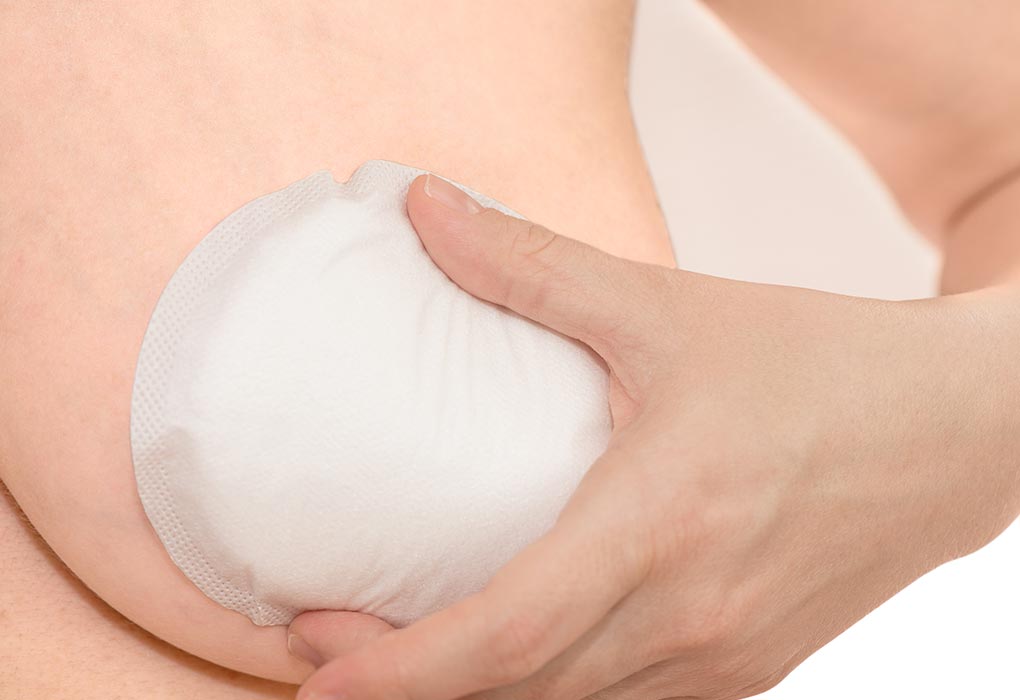 What You Can Do
Breastfeed your baby or pump out the milk, so that there may be no leakage during sex.
You may use breast pads inside your bra to save you from the embarrassing milk leakage.
If you both do not mind the leakage, then your partner may indulge in nipple stimulation. There is no need to worry about it because it does not affect your milk supply.
7. Interruptions
You might be having a great time with your partner, but your baby may wake up from his deep slumber. Well, you might have to stop and tend to your baby's needs. You don't know when your baby may need you, and such things are bound to happen and interrupt your intimate moments.
What You Can Do
It is essential to understand that this is just a temporary phase, and soon your baby will spend most nights in a deep sleep. Therefore, you have to be patient.
You may make sure you feed your baby well, change his diaper, and put him in his crib to make sure he comfortable before you get cosy with your partner.
8. Your Changed Body
You have delivered a baby, and this means your body has undergone a lot of physical changes. You may have gained weight, you may have stretch marks, and your boobs may leak milk. It is crucial that you embrace these changes with positivity and enjoy your motherhood because soon you may get back to shape and fit into your favourite pair of jeans.
What You Can Do
Include healthier food options, which will help in providing you with ample nutrition and may help in losing weight too.
Ask your doctor when you will be able to do some exercises. If your doctor permits, do some light exercises or go for a walk daily.
Help your partner understand your body-related issues as words of reassurance may help you feel better about yourself.
Tips to Talk to Your Partner About Sex
You should be explicit about your sex concerns with your partner and discuss it openly. Postpartum sex may become pleasurable if you talk to your partner about your fears. Here are some tips:
1. Be comfortable with your body
Be respectful of your body and have a positive body image. If you find a specific position painful or uncomfortable, talk to your partner and opt for other comfortable positions.
2. Be honest with your partner
Be upfront about what bothers or worries you, and ask for the same from your partner. This way, you will able to tend to your partner's needs, and he will be able to do the same for you.
3. Do not avoid conversation
By not discussing or talking about what may be bothering you can strain your relationship with your partner. If you experience pain or discomfort during sex, you should bring that to your partner's notice rather than staying mum about it.
4. Talk about your preferences
Think about what you feel about sex and what you may want from your partner. In case, you feel any kind of aversion towards penetrative sex, discuss it with your partner. Also, you should listen to your partner's concerns to make it easier to be intimate.
Try Other Ways of Intimacy
Pleasure and intimacy are not only confined to penetrative sex because there are other ways of getting intimate with your partner. So, if you think that breastfeeding and sex together may be a bad option, well, do not make assumptions until you follow some of our following recommendations:
1. Kissing
Kissing is a great way of feeling connected with the partner. Even when you are fully clothed, a passionate kiss may turn you on and give immense pleasure. This may culminate into a great sexual act later.
2. Couple-Time
Spending some quality time with your partner on a regular basis is an excellent way of reigniting that lost passion. Be deliberate in taking some time out from baby-care schedule and spend it exclusively with the love of your life.
3. Platonic Love
Care is the best way of expressing love. The regular day-to-day small acts of care, such as holding the baby while you nap or take a bath may help in getting that missing spark back in the relationship.
4. Grooming
Giving birth to a baby is a big thing, and your body changes a great deal. To get it back to its pre-pregnancy state, you will have to eat well, exercise, and take good care of yourself.
5. New Methods
You may opt for other methods to feel connected sexually like oral sex, mutual masturbation, or using sex toys. Some of these options may work well for achieving pleasure and intimacy during the postpartum phase.
Sex is a basic human need, but it is very normal that if you forgo this basic need while you nurture your baby. However, following some of our useful tips may prove to be of great help. To make the postpartum phase easier for you and your partner, make sure you communicate and express your desires to stay connected.
Also Read: Tips to Make Sex Better after Childbirth