The Convenience of Picking Cloth Diapers and Why More Parents Are Choosing Them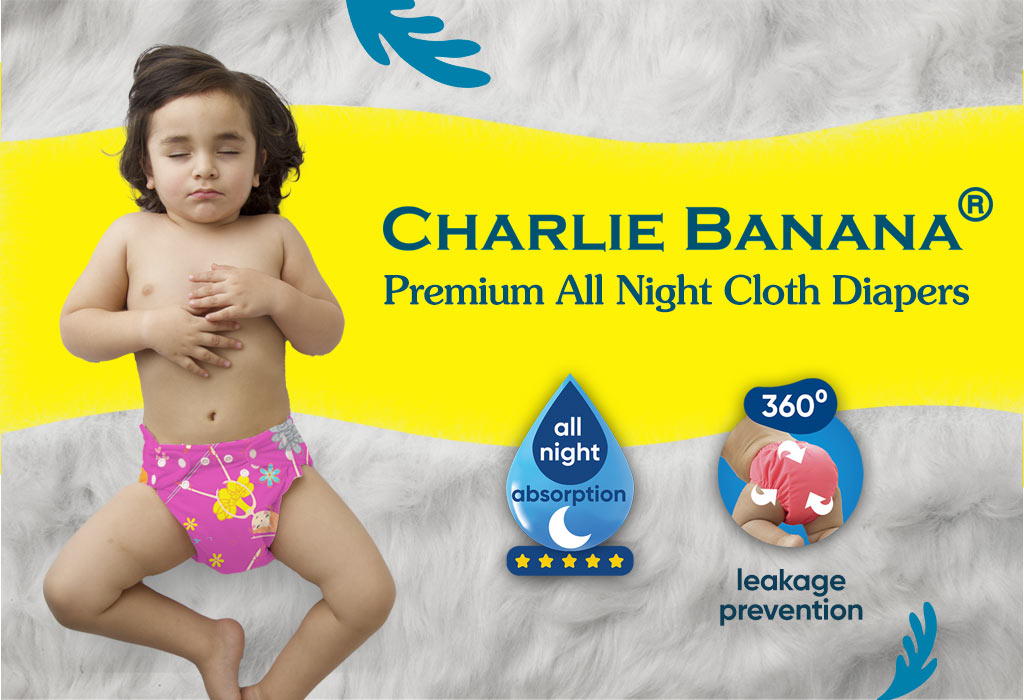 For years, cloth diapering has been believed to be a better choice for babies. However, traditional langots came with their share of inconveniences. They don't absorb, they need to be changed frequently, aren't leak-proof, and they need to be washed! And so, despite being gentler on baby skin, they weren't the most preferred choice, and understandably so.
We still see a lot of parents opting for Cloth Diapers for their baby's skin safety. That brings us here to talk more about modern cloth diapers that have evolved to bring in the convenience we once lacked. These modern cloth diapers are economical, absorb well, and help in preventing leaks all while being soft. All said and done, not all modern cloth diapers can stand up to your expectations. So it's important you select the right one.
Let's look at how modern-day cloth diapers can make your life easy-peasy!
1. Sound Sleep Through the Night
Your baby sleeping soundly through the night is the most ideal scenario, isn't it? And you definitely don't want to be changing soiled diapers at 3 am! Here's where modern cloth diapers and their super absorbency come in. Charlie Banana's Cloth Diapers come with inserts that are made with multiple layers of super-absorbent terry that can hold pee all night without disturbing your little one's sleep. And these inserts also have a super-soft fleece top layer that touches your baby's skin, for that extra dry feel through the night.
2. Lesser Messes
Think cloth diapers and you think "Naa, that sounds like a messy affair!". Well, we're here to tell you that the leaky, soggy messes of the past are in the past.
Charlie Banana Cloth Diapers have a unique Smart Leg Adjuster which can be adjusted from XS to L, allowing you to customize the fit around the leg area, preventing pee leaks. All you have to do is adjust it once and you have a perfect fit until the baby outgrows that size! This adjuster along with water-resistant outer fabric and waist snaps helps prevent leaks.
Worried about the poop blowouts? The wide back elastic of these diapers also helps prevent poopy leaks! So, you can be sure that everything will be held in, just fine.
3. Fuss-free Reusability
The reusability factor always scored cloth diapers more brownie points. However, the effort it once took to wash and dry them is what posed the threat of being inconvenient.
With Charlie Banana Cloth Diapers, all you have to do is rinse the poo in the toilet with a jet spray, and toss the diaper in the washing machine. Isn't that easy?
Fun fact – Charlie Banana Cloth Diaper can be washed up to 300 times! Think of all that extra money you'll save too, making it easy on the pocket too.
4. Comfort Without Compromise
A cranky uncomfortable baby is the last thing any parent would want. While we know cloth diapers are softer on baby's skin, Charlie Banana Cloth Diapers go one step further. Their edge-to-edge premium fluffy fleece ensures your baby is wrapped in 360-degree softness. This fleece also gives your baby that added "dry feel".
They're also OEKO-TEX certified, ensuring no harmful substance comes in contact with your baby's skin. Safe, skin-friendly, and super comfortable! Your baby deserves only the best.
Well, there you have it! All the shortcomings of the past, are now fixed and how! If you've been wanting to go the cloth diaper route, consider this your sign to go for it.
?>