Baby Lullaby Lyrics – Amazing Grace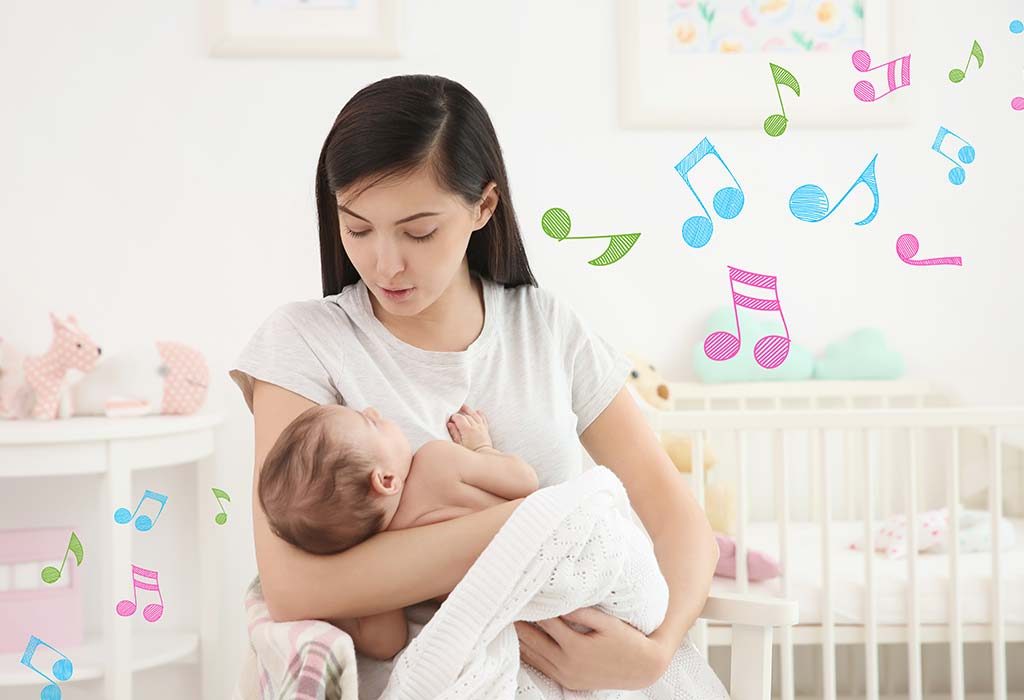 In this Article
A Christian hymn 'Amazing Grace' is also a very famous lullaby! If you're looking for some new lullabies to sing to your baby when it's his bedtime, you can consider Amazing Grace. This melodious lullaby in your voice will definitely put your baby to sleep in no time.
'Amazing Grace' – Lyrics
Amazing grace! How sweet the sound
That saved a wretch like me
I once was lost but now am found
Was blind but now I see
'Twas grace that taught my heart to fear
And grace my fears relieved
How precious did that grace appear
The hour I first believed
Through many dangers, toils and snares
I have already come
'Tis grace hath brought me safe thus far
And grace will lead me home
How sweet the name of Jesus sounds
In a believer's ear
It soothes his sorrows, heals his wounds
And drives away his fear
Must Jesus bear the cross alone
And all the world go free?
No, there's a cross for everyone
And there's a cross for me.
Amazing Grace was written by John Newton in the year 1772. He was a clergyman and an English poet. Amazing Grace was officially published as a hymn in 1779. John Newton's 'Amazing Grace' brings out his life experiences. Many who wondered what the lyrics to 'Amazing Grace' were, well, there is no doubt that the verse belonged to British descent but the impact was also seen on American Christian tapestry. The hymn was sung in many tunes and melodies; however, in 1835 it was synced with the melody known as 'New Britain' and this is the same melody or tune that we all are familiar with!
Sing this lullaby to your baby and watch him sleep peacefully through the night!
Also Read:
Baby Lullaby Lyrics – All Through the Night
Baby Lullaby Lyrics – Upside Down
Baby Lullaby Lyrics – Golden Slumbers