8 Parenting Strategies for Negative Kids
Children with negative temperaments always seem to be in a bad mood. They always complain about something or the other, seem unhappy all the time and, show a lot of other unpleasant characteristics. It can be hard for parents to deal with such children. If your child is unhappy always, you need to do something about it. Developing certain coping strategies for your child can help you to make your kid look at the bright side of life.
Video : 6 Effective Parenting Strategies for Handling Negative Behaviour in Children
Tips for Parenting Pessimistic Children
Some tips that parents may find useful when dealing with children with a negative attitude are as follows:
1. Ignore Their Negative Moods
If you as a parent, try to forcefully change your child's behaviour, it often backfires; your child may resist and become even more negative, which can damage your relationship with him. If your child is displaying negative behaviour, do not get angry or upset as these will make things worse; instead, ignore the negativity.
2. Confront Negativity with Positivity
Sometimes, children display negative behaviour in order to seek attention. They may react with negativity or critical behaviour if they are in a bad mood. They do this to get a rise out of their parents. If your child has a habit of complaining about everything, you most likely snap at him, but this is what you have to avoid. Instead of shouting at your child, talk to him politely; stay calm and pleasant. For example, if your child complains about the food, you can respond with, "sorry you feel that way. I think it's delicious." Try to keep the interaction positive. If your child realizes that he is not getting a rise out of you, he will soon get tired of it and may become positive.
3. Identify the Root Cause
Children often react badly when something is affecting them. By finding out what that is, you will stand a much better chance of turning the situation around without having to get angry at your child. If your child is prone to crankiness in the morning, it may be because he is tired. In that case, try to adjust his bedtime so that he gets the right amount of sleep and is not so tired in the morning. This could sometimes mean that you will need to wind down early too so that you don't provide a distraction that encourages your child to remain awake. Many children also resort to negative behaviour as a way to get their parents attention, so take a look at your own schedule and the amount of time you give your child. Make sure that there is some time in the day when your child gets your undivided attention, and you are not always distracted while you are with him.
4. Teach them to Manage their Emotions
Children who do not know how to handle rejection or negative situations that arise will learn to react very badly to it. You can teach them how to handle their emotions by encouraging them to partake in their favourite hobby as a way of calming down. If your child is upset because his friend cannot come over to play, gently explain him that his friend's parents may have a good reason for not allowing him to come over, therefore teaching him to try to have some understanding of the situation. If your child likes to draw or paint, you can use it to encourage a positive attitude. Tell him he can paint a lovely picture for his friend or simply to express his emotions.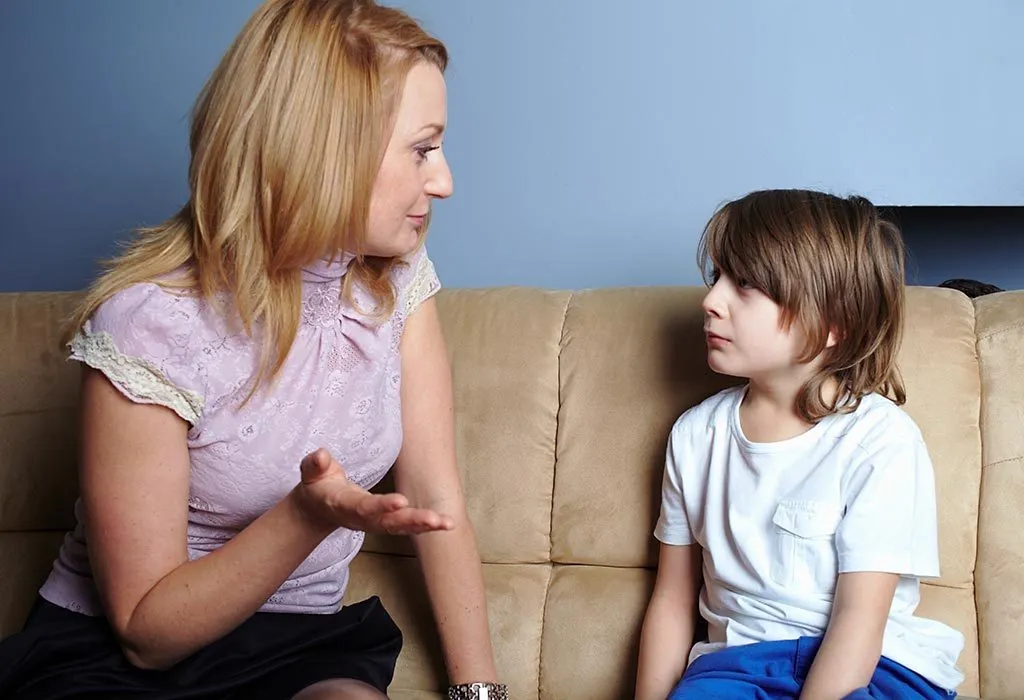 5. Help Distinguish Between Negative and Accurate Thoughts
Children have a tough time distinguishing between thoughts that are negative and positive. As a parent, you can help them with this problem. You can use their stuffed toys to help them distinguish between the two with role play. If you show them a glass that is half filled with milk, he may see it as half empty. Tell him that if he stays happy, he will see it as half full. For children who are slightly older, you can even use a chart where you write "Bad thoughts" on one side, and "Good thoughts" on the other. This will teach them the importance of looking at the positives rather than the negative.
6. Promote Optimistic Thinking
You can play the "unfortunately/fortunately" game with your kids. Write down some unfortunate situations on a few cards and mix them up in a hat. Have your child pull out one card and read out the unfortunate situation. For example, "Unfortunately, the book that I wanted to borrow at the library was checked out." Now your child will have to think of a "Fortunately" to add to it such as "Fortunately I found another book that I found interesting." This will promote optimistic behaviour in your child. Next time your child finds himself in an unfortunate situation like this, this game will remind him to be positive at look something fortunate in him.
7. Divert Their Attention
Young children can often be distracted from the things that they are fussing about as they have short attention spans. Do not give in to their fussing, rather find something to distract them with that you approve of. If your child begins to fuss when you take him out, tell him that if he remains patient, you both can stop for ice cream before going home.
8. Be Consistent
Freeing your child from negative thinking can be quite a challenge, but remaining consistent is the key. Children are less likely to act out if they have a consistent routine as knowing what to expect will give them a certain amount of security and make them less prone to acting out due to insecurity.
If you are dealing with a negative child, try the above strategies and watch him change for the better. Each child will respond at a different pace, so keep working on it and don't give up.
Also Read: Signs for Bad Parenting & How to Fix Them