6 Mistakes You Make That Affect Your Marriage and How to Avoid Them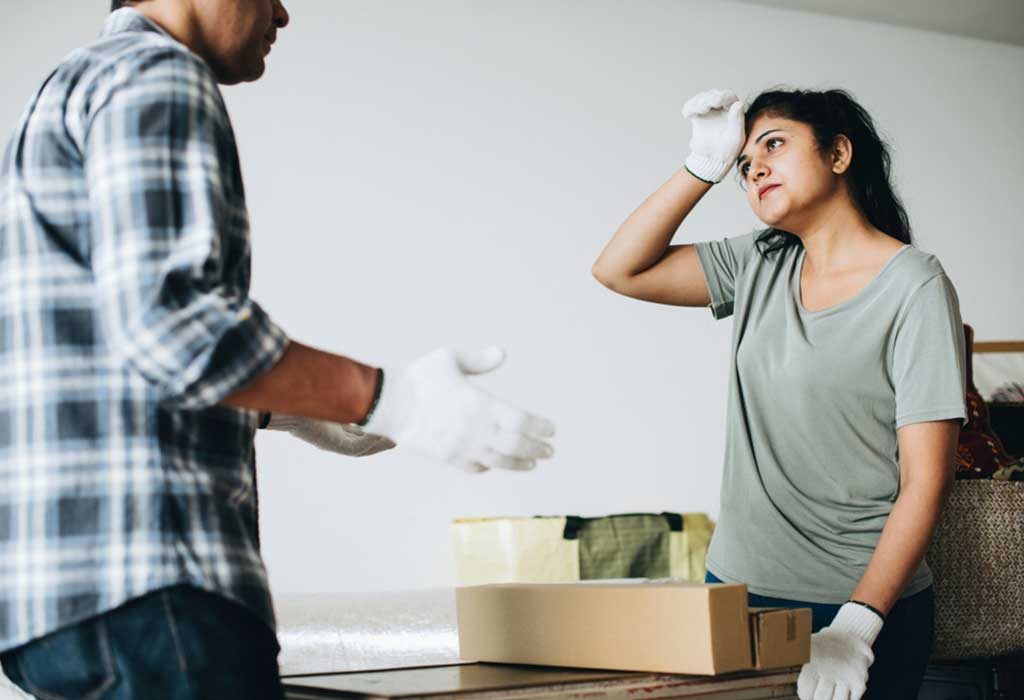 In this Article
Getting married is wonderful. Being a mother is a boon. But keeping your marriage smooth can be tricky and sometimes it can turn a little sour post-pregnancy. Unrealistic expectations, short tempers and being over-protective can lead to conflicts. Find out the mistakes wives make and try to work around them to keep your relationship loving and peaceful.
Are you missing that spark in your married life? Relationships can hit a block, but it's important to keep that from becoming a huge hurdle. A constantly nagging wife can spell doom as can a husband who doesn't listen and takes his partner for granted.
So, whether it's you or hubby who's messing up, take the first step towards mending your relationship. If you feel you're responsible for the mistakes and can understand where you're going wrong, rectify. Learn to bring balance in your life and that of your husband's.
Common Mistakes Wives Make
1. Mommy-child time and nothing else
Once you become a mother, all your focus is on your little angel. Feeding, cleaning and being with your baby means you have little time for anything else. But even though you need to dedicate yourself to your child,
you still need to be a wife to your husband who may be feeling emotionally and physically left out. Take the time to reconnect with your man. Hire a babysitter and enjoy some romantic couple time even if it's just for a few hours a week. ||
2. Impractical expectations
This is one of the most common mistakes a wife makes that can ultimately lead to frustration in your husband. You expect him to understand your desires without telling him,
but men prefer to be told upfront about what you want. It's much simpler to be honest and discuss your needs with your husband. Remember, he's not a mind reader!
3. You don't talk and let go
There may be times when you avoid bringing up a topic because you're worried it could result in a fight. You try to ignore it and have probably succeeded in pushing it to the nether regions of your mind. But every so often,
a lingering frustration threatens to make you burst and you're not sure why. Instead of letting things get out of hand this way, learn to speak to your husband about anything that's bothering you. He's your partner and your confidante.
4. Being cold in bed
If you're breastfeeding your baby, it's very likely that your libido's taken a downward spiral. It may be due to hormonal changes, tiredness or because you've had enough of being touched.
Come night time and you may find yourself turning your back on your husband when he reaches out for you in bed. But as worn out as you may be, your actions could make him feel unwanted and less important.
Even if you don't want to make love, you can show your love through simple gestures like hugging, kissing and cuddling.
5. Trying to change your husband
Remember, you fell in love with your man for the way he was, not for whom you wanted him to be. Once you're past the giddy stage of new love and have moved on to marriage and maybe motherhood, it's easy to find faults with your partner.
What you should try to remember is that your husband is also trying to adapt to his new role as a dad. Instead of trying to turn him into a different man, you need to learn to accept the person he's become.
6. Being over-protective as a parent
When you become a mom and your energy is focused on caring for your baby, it's easy to become over-protective. If it's your first child, you can get into the alpha parent mode and not give hubby a chance to be a parent too.
You may criticise him if he doesn't do things the way you do and may snap at him if you don't feel he's doing things right. Relax! He loves your baby too and is just as concerned as you are about his welfare.
Every marriage goes through ups and downs. What's important is the effort you put in to make things right. Be thankful for each other and show your appreciation in small ways every day.
It could be learning to be more patient when it's his turn to clean the baby or making evening chats a regular thing. Your marriage is important and you need to give it your best.