30 Best Pregnancy Announcement Quotes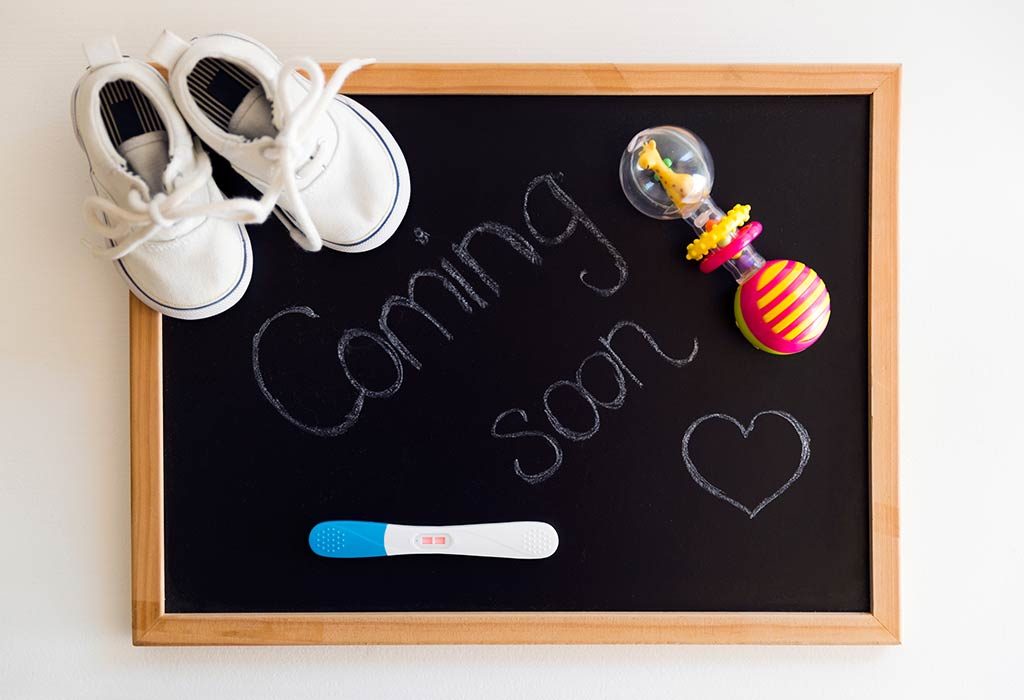 In this Article
Now that you're all set to share the 'good news' with your friends, family members, and extended family, you will want to add a fun element in your announcement to make it quirky, just like how you prefer it. If you're out of words and are looking for some funny and cute pregnancy announcement ideas, we've got you covered. Whether you're planning to announce on social media or by sending cards, we've just the right words for you!
Cute Baby Announcement Quotes and Captions
Read on to find some cute baby girl and baby boy announcement quotes and captions to announce that soon a little one is going to arrive in your family.
Every superhero needs a sidekick.
And soon the world shall know……
First experiences are memorable and always cherished. Be it the first kiss, buying the first house or the first car, or welcoming your first child. Yes, you know what's coming. We're excited to announce that we are soon going to be parents!
We will be busy as a bee, as soon there will be three.
We know not who it will be, a boy or a girl, but we can say that our bundle of joy is definitely coming.
We are adding a high chair to our table for two.
We're embarking on a new journey in a couple of months. And on this journey, we will have a new addition.
We want you to know, we'll be a trio on (date).
We're going to be the best parent ever. Our little one is coming soon, and we're sure he/she will say this!
Our family is growing by two feet.
Our little sweet pea is going to make us a family of three.
Something fantastic is making us glad. We are changing our names to Mom and Dad.
Here we grow again. – This one's perfect for the second or third pregnancy announcement.
I am confused between pink and blue. Help us out, our baby is going to arrive soon!
We're glad to announce that soon someone will join us who will make us a proud family of three.
Funny Pregnancy Announcement Quotes and Captions
Are you excited to make the pregnancy announcement? Yes?! We've some great quotes and captions that you could use. Check some funny baby boy and baby girl announcement quotes and captions that you could use to announce your pregnancy.
Now you all can stop asking when we are going to have a baby. We asked for a naughty little one and he/she is due in a couple of months.
Our little circus is about to have three little rings.
My bump is growing bigger and bigger, and I couldn't wait to share it with you all.
We wanted to keep you in the loop as we will soon be adding to our troop.
We had the best oops moment ever. Yes, it seems unbelievable, but we are going to be parents.
We will soon find out how to survive without getting enough sleep for days, weeks, and perhaps months. Our little alarm clock is due on (date/month and year).
We are pregnant and we couldn't be more excited! We decided it was time to add a new entertainer to our family!
She is having cravings and I am checking our savings. Looks like a baby is on the way.
We don't make mistakes, only happy little accidents.
Adding a baby multiplies love. If we did the math right then ours is due on (date).
Pretty soon we will need a minivan. We are adding a little one to our clan.
Bun in the oven. Baking until…month, year.
There is nothing like a new pair of genes. That's right, we are expecting.
More laundry expected from (due date).
I make humans. Our little superman/superwoman is due in (month). What is your superpower?
If you are a regular on social media, then you must have realized that pregnancy announcements are kind of a big deal. As soon-to-be-parents, you will make to make your pregnancy announcement memorable. So, read through our list of pregnancy announcement quotes and captions, and share the happy news in a fun way!
Also Read:
Twin Pregnancy Announcement Ideas
Sibling Pregnancy Announcement Ideas
Rainbow Pregnancy Announcement Ideas
?>