25 Beautiful Breastfeeding Quotes for New Moms
Breastfeeding is a very close act between a mother and a baby. It provides a sort of intimacy and bonding that can only be felt by them. This bonding experience has inspired various forms of art, ranging from poetry all the way to paintings and photos. For first time mothers, it might be a new experience filled with a rollercoaster of emotions but not to worry, we have some quotes for you that will help put you at ease with the entire process. Some of these are funny breastfeeding journey quotes and some of these are inspiring motherhood breastfeeding quotes, so read our list to find out more!
Breastfeeding Quotes and Sayings That Will Encourage Nursing Mothers
Art has a way of inspiring people; be it music, poetry or fine arts. Quotes have existed since time immemorial because a lot of people have said profound things that have resonated with the masses. Pregnancy and childbirth are very personal experiences in a woman's life and the bonding that comes in the form of breastfeeding is also something that is very intimate. In case you, as a nursing mother, you ever find yourself feeling a bit uninspired or overwhelmed, here are some breastfeeding bonding quotes that will help you through this wonderful journey of life.
1. "My birth instructor said this…: The breast is like a muscle you have not used until now. 'Remember taking up a new sport?' she asked… 'Remember how much the new set of muscles you used astonished you by aching so much?' Well, she said, that's what it's like to use your breasts, the first time, for the purpose they have been awaiting all your life."
By Julia Glass, Unbuttoned.
2. "If a multinational company developed a product that was a nutritionally balanced along with being a delicious food, a wonder drug that both prevented and cured disease, cost nearly nothing to produce and could be delivered in quantities according to the consumers' needs, the very announcement of their find would send their shares rocketing to the top of the stock market. The scientists who developed the product would win prizes and the wealth and influence of everyone involved would increase dramatically. Women have been producing such a miraculous substance, breastmilk, since the beginning of human existence."
By Gabrielle Palmer.
3. "Breastfeeding is a natural act, but it is also an art that is learned every day. The reality is that almost all women can breastfeed, have enough milk for their babies and learn how to overcome problems of all magnitudes. It is nearly always simply a matter of practical knowledge and not a question of good luck."
By La Leche League.
4. "The natural power of breastfeeding is one of the greatest miracles of the world. It is about real love, caring for and celebrating the wondrous joy of nurturing a new life, it is about enjoying being a woman."
By Anwar Fazal.
5. "Bread is a kind of successor to the motherly breast, and it has been over the centuries responsible for the sighs of satisfaction."
By Margaret Visser.
6. "It is a lucky child who still breastfeeds after being two years old."
By Former U.S. Surgeon General Dr. C. Everett Koop.
7. "Certainly, before bottle feeding, mothers had no choice but to let the infant suck milk from her body, and in the absence of 'baby foods', this tended to go on for a good amount of time. A great compromise of modern drug and sex behaviour has its origins in the frantic effort to set things aright–to give the pleasure principle a belated opportunity to assert itself, by denying it too early."
By Bruno Bettelheim, The Children of the Dream.
8. "Breastfeeding reminds us of the universal truth of abundance; the more we give out, the more we are filled up, and that divine nourishment – the source from which we all draw is, like a mother's breast, forever full and eternally flowing."
By Sara Buckley.
9. "My attitude is, if someone sees a little somethin' somethin', don't look if you don't like it."
By Kourtney Kardashian.
10. "Accomplish one thing a day. Maybe it's cleaning a counter, or writing a thank-you note. Don't make the task very difficult. For the rest, you're healing a uterus; adding millions of cells to your baby's brain (though it might sometimes feel as if they are being siphoned off from your own); developing his liver, heart, and lungs; boosting his immune system, and maintaining the integrity of his intestines… you are a very busy lady! All while sprawled comfortably on the couch. Multi-tasking raised to an art form!"
By La Leche League International.
11. "The moment a baby is born, the cord is cut or clamped, while the child is exhibited to its mother, and it is taken away by a nurse to a baby room called the nursery, so-called presumably because the one thing that is not done in it is the nursing of the baby."
By Ashley Montague, Touching.
12. "Human milk is not just any food; it also complements the development of organs in infants."
By Peter Hartmann.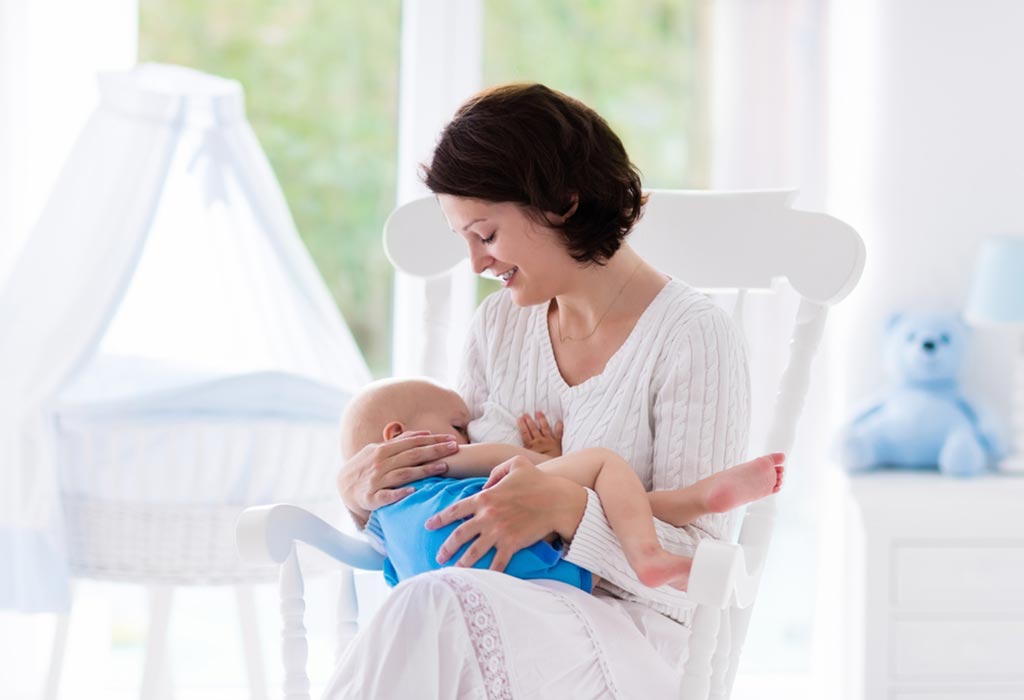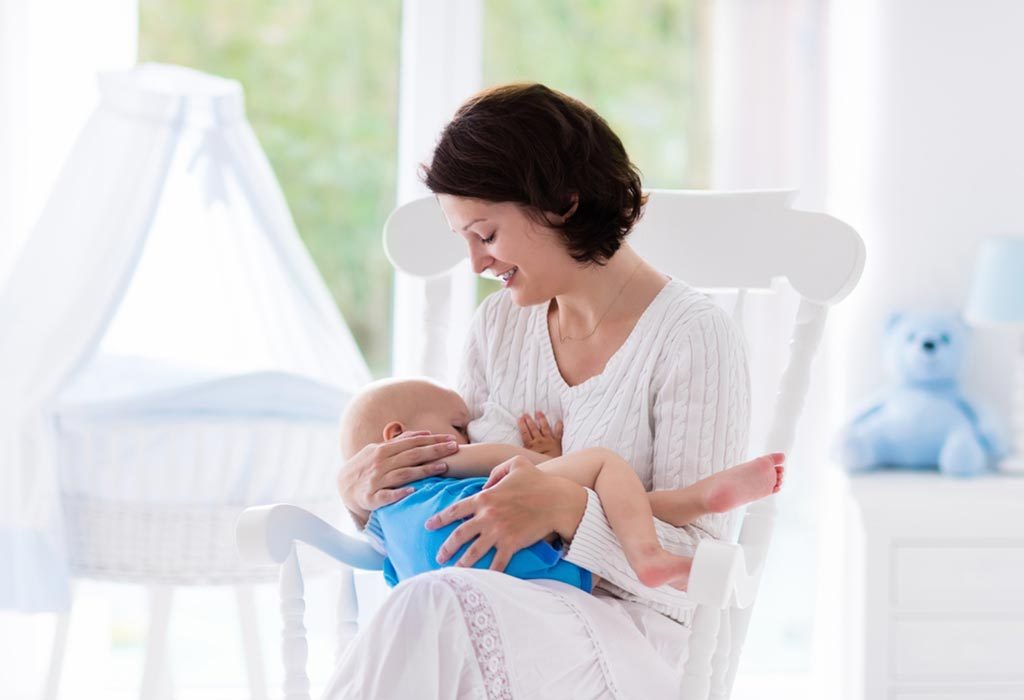 13. "Breastfeeding is an unsentimental metaphor for how love works, in a way. You don't decide how much to love. You simply respond to the beloved, and give with joy exactly as much as they want."
By Marni Jackson.
14. "The moment a child is given birth to, the mother is also born. She never lived before. The woman existed, but the mother, never. A mother is something absolutely new."
By Rajneesh.
15. "People have to understand that when they're deciding between breastmilk and formula, as they are not deciding between two beverages…. They're deciding between a live, pure substance and a dead substance made with the cheap oils available."
By Chele Marmet.
16. "Imagine if the world had created a new 'dream product' to feed and immunize everyone on earth. Imagine that it was available everywhere, required no storage or delivery, and helped mothers plan their families and reduce the risk of cancer. Then imagine that the world chose to not use it."
By Frank Oski.
17. "While breastfeeding may not seem like the right choice for every parent, it is the best choice for every baby."
By Amy Spangler.
18. "…eyes for nipples, and tears for milk, have so frequently stood in for one another in art and literature, encapsulated in the notion of 'expression.' There is a physiological bond between the two, as the dip in estrogen prompting the postpartum 'third-day blues' is a change that enables the milk to come in…' I urge my patients to welcome the transformation in the mood, since when the tears flow, so does the milk."
By Fiona Giles, The Secret Life of Breasts.
19. "The days are long, but the years are too short."
By Gretchen Rubin.
20. "Don't cry over spilt milk. Unless it's breast milk, in which case, cry a lot."
By Unknown.
21. "Nursing does not depreciate the beauty of a woman's breasts; it enhances their charm by making them look lived in and happy."
By Robert A. Heinlein.
22. "My opinion is that anybody who is offended by breastfeeding is staring too hard."
By David Allen.
23. "An honour! were not I thine only nurse, I would say thou hadst suck'd wisdom from thy teat."
By William Shakespeare.
24. "The whole human world is born within the womb of mothers, and if we can't accept the motherly act of breastfeeding free from disgrace in such a world, then it's an offence to the human existence."
By Abhijit Naskar.
25. "There are three reasons for breast-feeding: first, the milk is always at the right temperature; second, it comes in attractive containers, and third, a cat can't drink it."
By Irena Chalmers.
Enjoy this special time in your life. This closeness could also help in aiding and growing your relationship with your infant. Breastfeeding is a completely natural process in the human life-cycle. No woman should ever be made to feel otherwise and we hope that these extended breastfeeding quotes and breastmilk quotes have provided you with some amount of strength and inspiration at this delicate time in your life. Happy parenting!
Also Read: Encouraging Quotes for a New Mother