15 Things You Must Do After The Birth Of Your Baby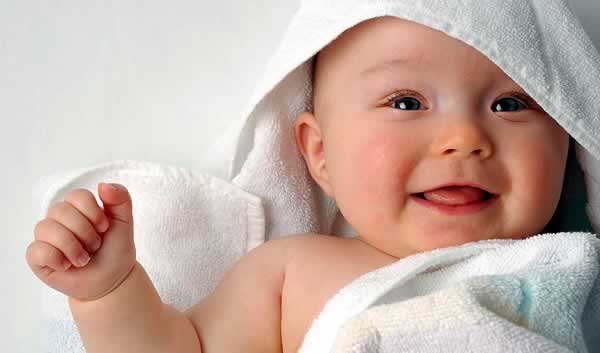 Coming home from the hospital with your baby can be overwhelming; there seems to be so much to do that you have no idea where to start! Suddenly, you are fully responsible for the care of a tiny little bundle of joy. So, what all must you do at this time?
Check out this list of 15 things to do after your baby is born. This list will help you get prepared as well as certain that you aren't missing out on anything important!
1. Make room for hospital things
At a hospital, everything is magically taken care of by the authorities but once you're back to your house, you have to more or less manage things by yourself. Make a hospital bag to keep all hospital things in one place. This way, you will know where to find something when your doctor asks for it.
2. Write down the birth story
Giving birth is such an incredible event! You should definitely pen down the entire experience: from before you go into labor till your baby is home with you. Writing it down will allow you to look back and remember exactly how special that day was. Babybooks come in so many variants and themes, and can be invaluable in preserving your memories, everything from names you considered to your little one's firsts – all in one space.
3. Schedule your baby's first doctor appointment
Before you leave the hospital, the nurse or doctor will tell you when you need to schedule your baby's first doctor appointment. Make sure you get this scheduled and stick to the date.
4. Schedule your doctor's appointment
Giving birth is a traumatic experience, so naturally, your body goes through some crazy changes. Before leaving the hospital, it is advisable to fix a postpartum appointment 6 weeks after the baby is born. This way if anything is wrong, your doctor will be able to help you before it gets worse.
5. Don't be afraid to ask for help
After you start living with your baby, don't be surprised if your house looks like a bomb site! Seek assistance for chores like cooking and cleaning. People want to help you any way they can, especially those who have already had children, because they know exactly how overwhelming it can be.
6. Take photos of your newborn
The birth of a baby is a once in a lifetime experience. Take photos of your little one in various situations so so that you can look back on them fondly as your baby grows up. Just make sure you don't overdo it. After all, you have just given birth, and your body needs plenty of rest to recover. You can read our guide on newborn photography for pointers.
7. Cuddle your baby
If this is first time you've had a baby, it's normal to be afraid to hug him or her. Wear a button­down shirt so that your baby can have some skin­to­skin time with you in the first hour after delivery. Nursing bras, with their front clasps also make it easier to breastfeed, and give you much needed bonding time with your baby. Research has shown that this makes your baby feel secure, improves baby's health, and also makes you more confident in your abilities as a mother.
8. Inform your friends and loved ones
It is the most special day in your life and you surely want to share it with the people that matter to you. A quick photo upload on a social media platform like Facebook is an easy and effortless alternative to a traditional birth announcement.
9. Notify your health insurance company
To avoid spending a lot of time sorting out medical bills for your newborn, call your insurance company and inform them of your baby's birth. After discussing all the necessary steps, they'll let you know what you need to do to add your baby to your plan.
10. Get Dad involved
New moms often want to do everything for their baby, which results in dad feeling left out. So, take a step back and let dad embrace his role and empower him to play an active role in parenting.
11. Feel proud
You survived the most painful event in your life, hats off to you! Give yourself some breathing room. Take off time to relax and recuperate. You most certainly deserve it.
12. Brush aside negative feelings
Being a mother is a demanding job that takes a lot of mental and emotional energy. Despite your best efforts, things will go wrong at times. Don't ever think that whatever you're doing for your baby isn't enough. Give yourself credit and enjoy that magical phase.
13. Begin planning for child care
Finding the right day care or nanny can take weeks, so it's better if you start looking before your maternity leave is over. You'll need plenty of time to interview nannies, visit day care centres and fill up applications when you finalize a day care center.
14. Stock up on maxi pads
The pressure on the pelvic muscles while carrying a baby and giving birth weakens them, making it tough for a new mother to temporarily control her bladder. You might also want maxi pads to deal with lochia, the post­birth discharge of blood, mucus and uterine tissue that lasts for up to six weeks after delivery.
15. Be patient
Taking care of a baby is a full­time taxing job. The first few weeks will be difficult to handle but it will all become easier with time. Don't be too hard on yourself. Take it easy, try and get rest, listen to what the doctors and nurses tell you, and you'll be just fine.
Remember, every baby (and every mom) is different. At the end of the day, it is upto you to decide what will work for you and your baby. Just make sure you consult your doctor before making any important decisions; they are the ones who will give you the most reliable advice!