10 Tips to Be a Nurturing Parent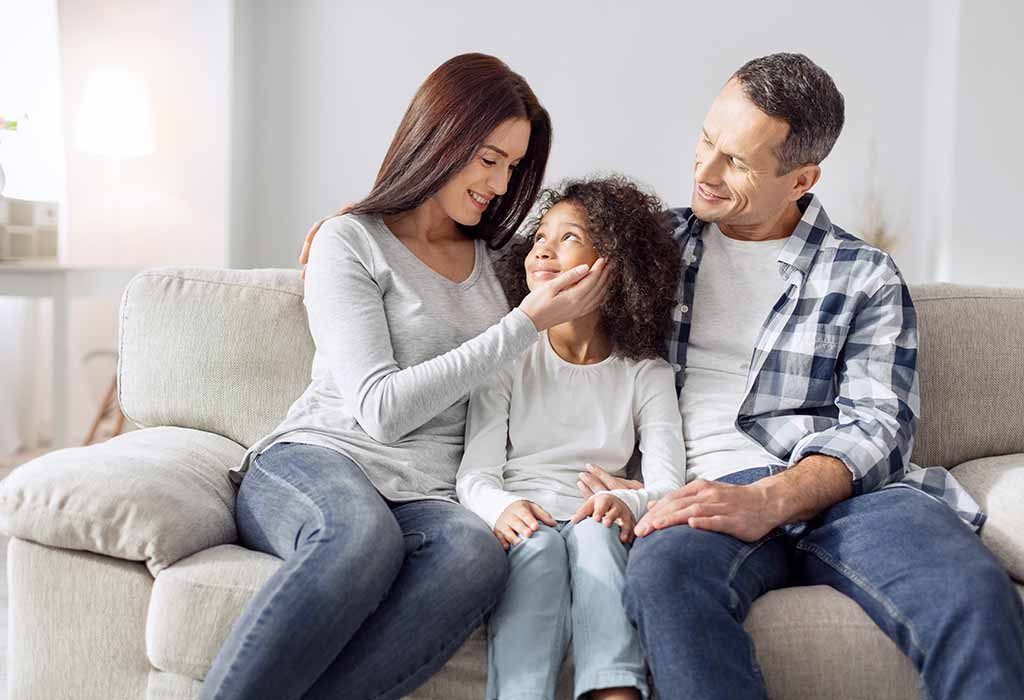 Nurturing a child is important as it can help the child become a healthy and confident individual. So, how exactly should parents nurture their kids? If that's what you wish to know, we recommend going through this post. We tell you how you can become a nurturing parent.
Video :
Nurturing Parenting – Is It Really Beneficial?
What Is Nurturing Parenting?
Every parent loves their child and makes the best efforts to protect them. However, being a nurturing parent is more than that. If you are wondering why it is important to be a nurturing parent, this is why: apart from loving and protecting your child, the child also needs to be understood and listened to, and you need to be there for your kid. A child who feels secure in a family grows into a better individual. Nurturing is essential in bringing up a child, as it helps in the overall well-being, growth, and development of a child.
How to Be a Nurturing Parent
A child who is nurtured from the start grows into a healthy, well-balanced individual, and being a nurturing parent can help him lead a better life. Here are some qualities of a nurturing parent that you can incorporate:
1. Quality Time With Your Kid
It is vital to spend quality time with your child. Being around your child but not being involved with him fruitfully is not productive – you should do things where both you and your child can be fully involved. You can play games, read books, cook, or do any such kind of activity that requires interacting with the child on a one-on-one level.
2. Express Warmth and Love
Some parents feel that it is okay not to express love and affection towards babies because they may not understand such emotions. But this is not true as kids can develop an understanding of love and affection from a very young age. Start expressing your affection towards your child from a young age and let them know you are always there for them. Soothe your little munchkin when he cries; it will send a positive signal to his mind.
3. Make a Routine
Getting your child into a set routine is also an important part of nurturing. When a child is told what is expected of him, he knows what to do and when to do it. This offers a sense of discipline and clarity in a child's life, and there is no scope of ambiguity or chaos. This also offers a sense of comfort to the child because he knows what is going to happen next.
4. Listen to Your Kid
Whenever your child comes to you with doubts, worries, or things that he wishes to discuss with you, listen to him. The things that affect a child may look or sound trivial to you, but they may be of great importance to your child. Lending an ear to your child is a great way of telling him that you care for whatever is going in his life.
5. Practice Positive Touch
It is very important for a parent to bond with the child, and physical touch is one of the best ways to bond. Whether it is a pat, a peck on the cheek, or a warm hug, make sure you indulge in these small physical reassurances with your child.
6. Appreciate and Reward
No matter how small the achievement or how little the effort, make sure you appreciate your kid for all his endeavours. This encourages the child to undertake bigger challenges in life.
7. Every Kid Is Different
No two parents are the same, and the same goes for the kids. Even when you have two kids, what may work for one may not work for another. Children have special emotional and physical needs, and as parents, you have to understand and fulfil those.
8. Encourage Your Kid to Interact
Human beings are social beings, and therefore, in order to help our children grow into better social beings, it is important that they learn social skills from a young age. Take your child to parks, library, hobby classes, etc. and help nurture their extrovert side.
9. Keep Your Kid Safe
Provide a safe and secure environment for your child. Also, take measures to inculcate safety habits in your child. Try and avoid potential hazards and educate your child about the same too.
10. Take Care of Yourself
Before you offer your best to your kid, it is important that you pay heed to your needs too. Therefore, before you nurture your kid, it is important to indulge in some self-nurturing too. Go for a walk, talk to your friends, watch a movie or do anything that helps you relax, rejuvenate and recharge yourself.
We hope this article helped you understand more about how to be a nurturing parent and helped you incorporate changes in your parenting style.
Also Read:
How to Raise Happy Kids
Tips to Enhance Your Parenting Skills
Successful Co-Parenting Tips One Should Know