Teaching Preschoolers To Deal With Buttons and Zips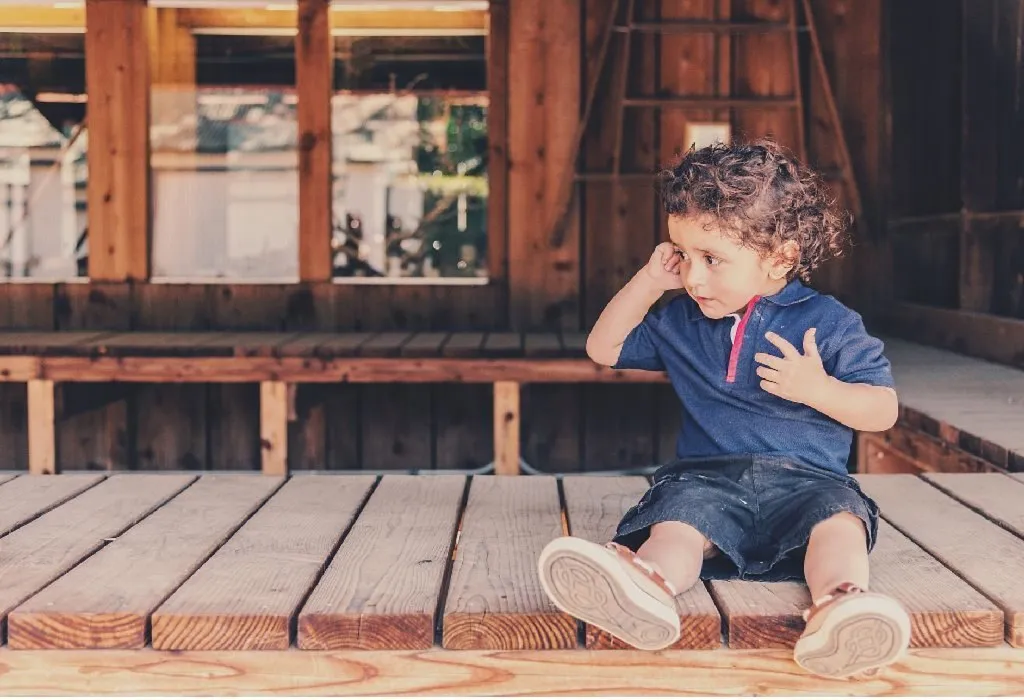 In this Article
Want to make your kid independent? Begin by developing self-care skills. Your 3-year-old will feel confident and important when she learns to dress on her own. To facilitate this, teach her how to deal with zipping and buttoning. Here are some developmental tips for dressing skills in kids.
Are you amazed at your little one's enthusiasm for learning new things? Make her more independent by developing self-care skills like self-dressing, tying shoe laces, etc. For a child to dress up on her own, she needs to master the skills of buttoning-unbuttoning and zipping-unzipping. These are not too simple; in fact, such activities require high levels of concentration, hand-eye coordination, and improved fine motor skills.
Aid The Development of Dressing Skills in Kids
1. Feel The Zipper!
Attract the attention of your pre-schooler through targeted tasks. Give her a zipper to touch and feel. This way, she will get associated with how a zipper works. Also, you can show your tot how to zip up a zipper slowly and then quickly. By adding these fun elements when teaching dressing skills for preschoolers, you'll soon see her mimicking your zipping and unzipping movements. Also, she'll be able to relate more when you zip up her pants or shirt during dressing time.
2. Zip-Up, Zip Down
Before kids start zipping their own shirts or pants, give them zip up pouches, purses, bags or Ziplocs to toy with. The more they practice, the better their fine motor skills would become. Encourage your 3-year-old to put her crayons or pencils back in the pouch and zip them up. This is one of the best activities to develop zipping skills in kids.
3. Dress Boards
Invest in an attractive dress board that helps in honing pre-button skills for children. It will help your child get associated with zipping, buttoning, etc. While playing interesting dressing games, she'll build her concentration and get better control on nimble hand movements. Once she masters the art of zipping and buttoning on the frame, your 3-year-old will be ready to dress on her own.
4. Hand and Finger Isolation
Zipping is an intricate skill for tiny hands. So, be very slow when demonstrating your child how to zip and unzip. While unzipping, place the left hand on the left flap and slowly pull down the zipper, using the forefinger and thumb of your right hand. When zipping, show her how she needs to hold both the flaps together at the bottom with her left hand and help her pull the zipper up tightly by using the forefinger and thumb of the right hand.
5. Practice Brings Perfection
Allow your child to zip up her shirt or trousers. In case she gets stuck, show her how to pull the tongue of the zip out and push it in again so she can zip it smoothly. See to it that your little one holds the tongue tightly while pulling up the zipper. Don't forget to give a high-five at her zipping or buttoning accomplishments. With your constant motivation, she will continue to try till she zips like a pro!
If you can think of any other ways of developing age appropriate dressing skills in pre-schoolers, please share them with us. We shall be delighted to hear from you.