Planning a Holiday With Your Preschooler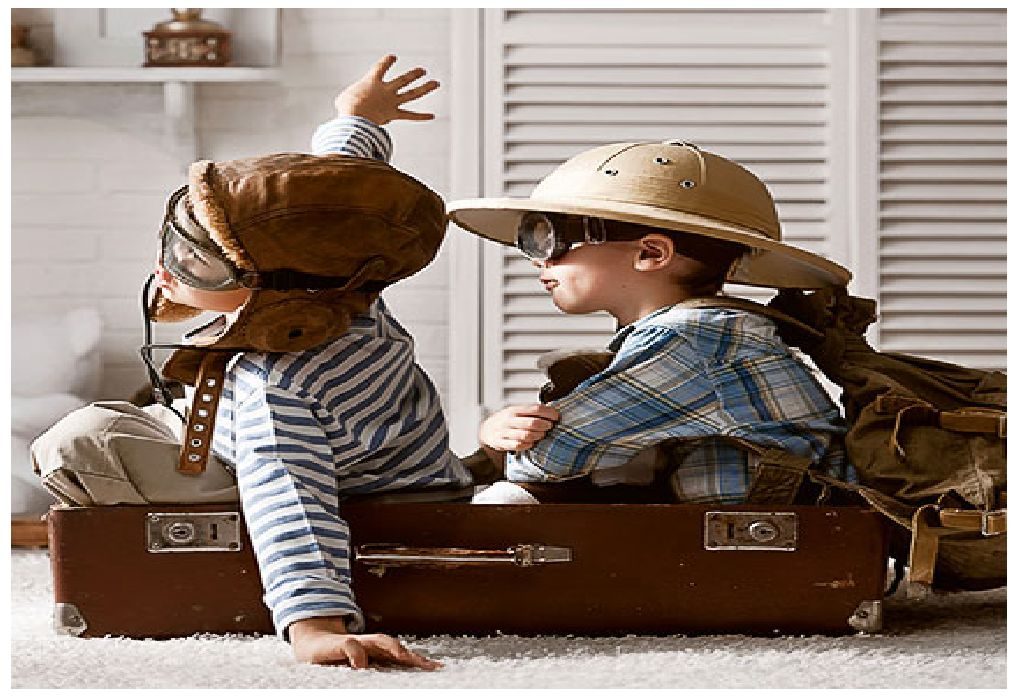 In this Article
Do you have a preschooler at home? Are you a bag of nerves about your much-awaited annual trip that is drawing near? Read this article to know how you can make travelling with your kid a hassle-free and relaxed affair.
Come holidays, and all households are abuzz with excitement! Everyone gets busy with packing and making arrangements for that much-awaited trek or vacation in the mountains, or the endless hours of soaking sun on sunny beaches. If you have a preschooler at your home, the excitement levels can raise a notch higher. Holidays also come with it's set of travel worries. What if your little one falls sick in the plane? Would she be able to stand the turbulence of the sea? What if the motel food doesn't suit her? After the holiday, would you come back to your home rejuvenated? A little bit of planning will put your mind at rest.
Few Pointers to Make Your Holidays More Relaxing
1. Pack Ahead
Start off your holiday in a relaxed mood. Make a checklist of the things that need to be done. This will not only leave you hassle-free, but it would also set the holiday mood well in advance. Involve your child in the packing. Give her a suitcase, or a bright-coloured backpack and tell her to pack. This will not only make her responsible, but it will also help her look forward to the holiday.
2. Plan Wisely
Plan your travels during off-peak seasons to avoid congested airports and tourist destinations. By doing this, you will benefit from traveling in a relaxed manner, and will have a child on-board who will absorb the sounds and the essence of the place, and learn a lot from her travel. ||
3. Option for Smart Seating Arrangement
Don't just look out for extra room, but also look out for space which will give you easy access to toys, snacks, drinks and wipes during take-offs and landings. Think twice before sitting in the plane's bulkhead, because it is ill-equipped for your child's needs.
4. Be Considerate to Your Co-Passengers
Being considerate and friendly with your co-passengers will go a long way in easing all those long hours spent on travelling. If your child is being particularly cranky, apologize immediately. By doing this, you are setting an example of good behaviour before your child, and also teaching her to be considerate and social in her outlook.
5. Be Fully Prepared
Always keep a toothbrush handy even if your flight is a short one. Carry snacks which are not high on sugary contents. Distract your child during take-offs, and show her how yawning helps to reduce the pressure in the ears. Once she masters the technique, she's going to be proud of it.
6. Choose a Family-Friendly Hotel
A family-friendly hotel is safe for your child. You can steer clear of hotels which say, 'Intimate', 'Private Jacuzzi for two' in their promo material. Once you have selected a family-friendly hotel, make it further child-safe by bringing along a starter safety kit that contains all essential items of safety, such as, bathtub-faucet cover, duct tape, cabinet locks, etc. Ensuring the safety of your child will go a long way in creating that perfect holiday for you.
Finally, remember that your children will cherish moments of family holidays for a long time to come. It is a good idea to film and capture every moment, so that when they grows up, they will look upon these times with fondness and warmth.