Grandparents Day Activities – 8 Ways Kids Can Make Them Feel Special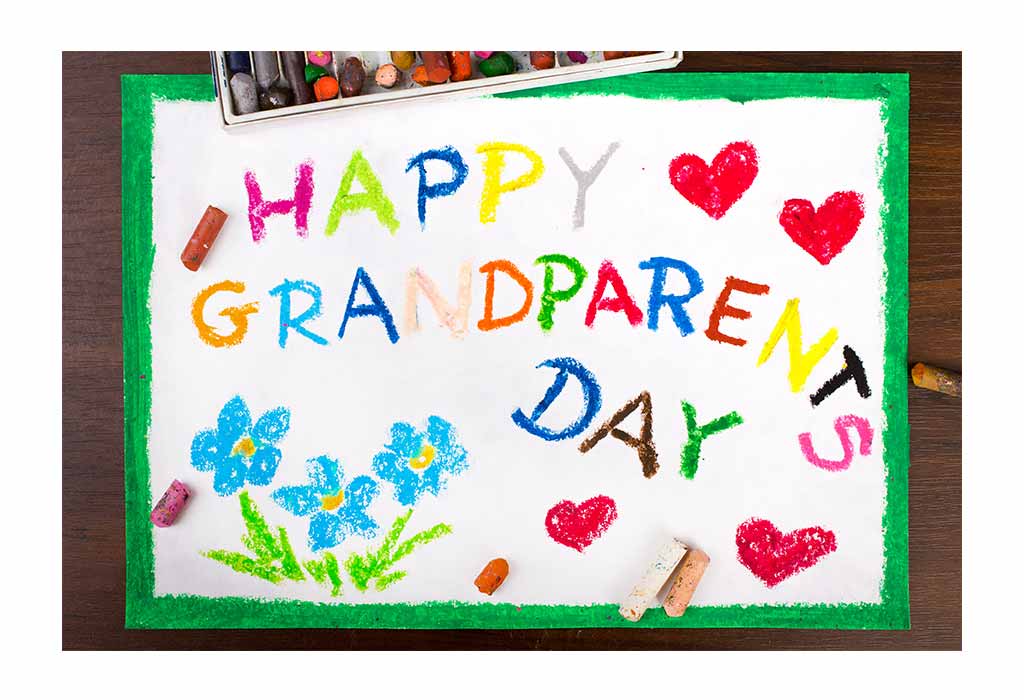 In this Article
Grandparents don't require a special day to be remembered – every day with their wisdom and warmth is worth celebrating! National Grandparents' Day is celebrated in several countries across the world, India excluded – but there's no reason why it shouldn't become a regular occurrence here as well!
Grandparents' Day is the day to make one's grandma and grandpa feel extra special. The guidance, knowledge and strength children derive from their grandparents are unmatchable. Grandparents and grandchildren often enjoy spending time together, so why not make a day of it? The activities can be a day-long affair, or it can be a series of short and simple activities.
8 Fun Grandparents Day Activity Ideas for Children
Love and appreciation can be shown to grandparents by doing fun activities and spending quality time together. Here are a few activity ideas to choose from in order to honour the elderly members of the family. It's important to teach little children about their grandparents' lives – that's how they will understand them and appreciate them more.
1. My Grandparents and Me – A Project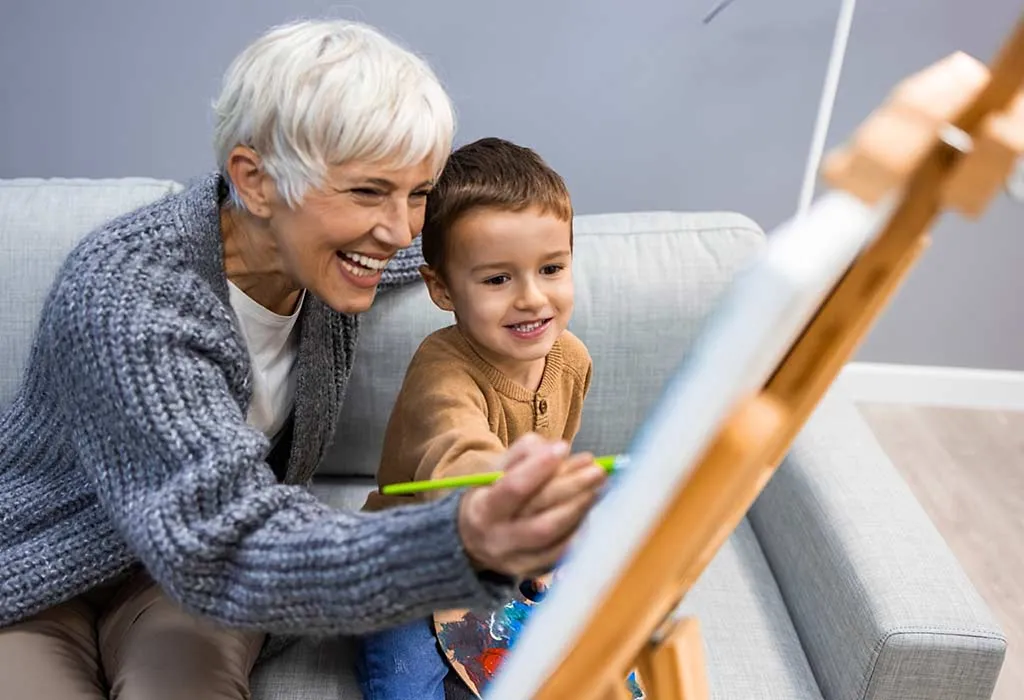 This is a Grandparents Day activity for preschool. The kids should be motivated to read books like 'Just Grandma and Me' and 'Just Grandpa and Me'.
Let the child will speak about his or her grandparents, and an adult will write it down accordingly.
Next, they will have to draw pictures of themselves in the company of their grandparents.
They should be taught how to draw stick figures.
Exclude the head and have the body, arms and legs.
When they complete making the headless stick figures, they should draw pictures with the grandparents holding their hands.
Photos of their faces should be cut out properly and stuck to the stick figures.
The preschoolers can then add flowers or trees in the background.
The completed picture can be presented to their grandparents.
2. Grow Your Own Family Tree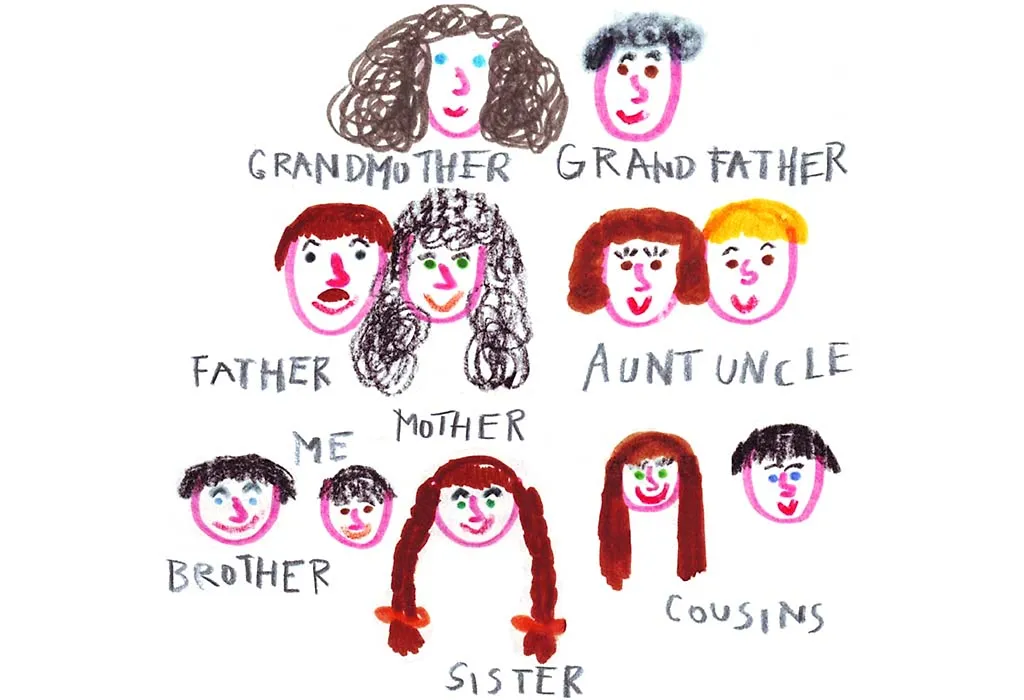 This is an activity that the kids and grandparents can do together.
The kids should be given a large sheet of paper with a tree drawn on it.
The tree should have many branches.
A circle should be drawn for a girl or a square for a boy.
The one doing the activity should write his/her name on it and stick it on the trunk of the tree.
The shapes of all the present family members –grandparents, mother, father, cousins, aunts and uncles are to be stuck on the branches.
Neighbours' and pets' names can also be included if desired. The names of ancestors can also be added.
This sheet can be put into a memory notebook.
Let your grandparents tell you the most interesting anecdote related to the members of the family, which can be noted in the memory book.
The parents can also recount what they remember specifically about their grandparents. Thus, this can be one of the best kindergarten Grandparents Day ideas.
3. National Grandparents Day Activity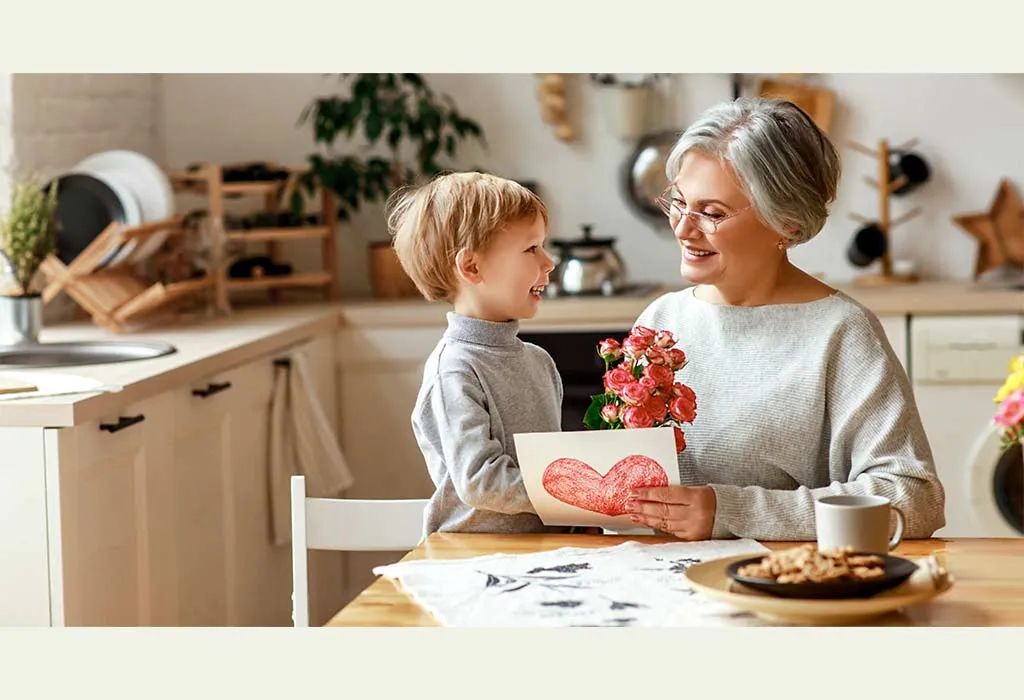 On such an auspicious day, children should be spoken to about their grandparents. At home or in school, Grandparents Day events should be organised to honour them. Children can discuss:
What makes them special?
What do they call them?
Can they draw a picture of their grandparents?
Give them an idea to make cards for them and some extra cards too for older adults living in assisted-living facilities.
Can they make a small token gift for them?
Can they make a collage out of pictures of older adults cut out from newspapers or magazines?
4. My Special Grandparents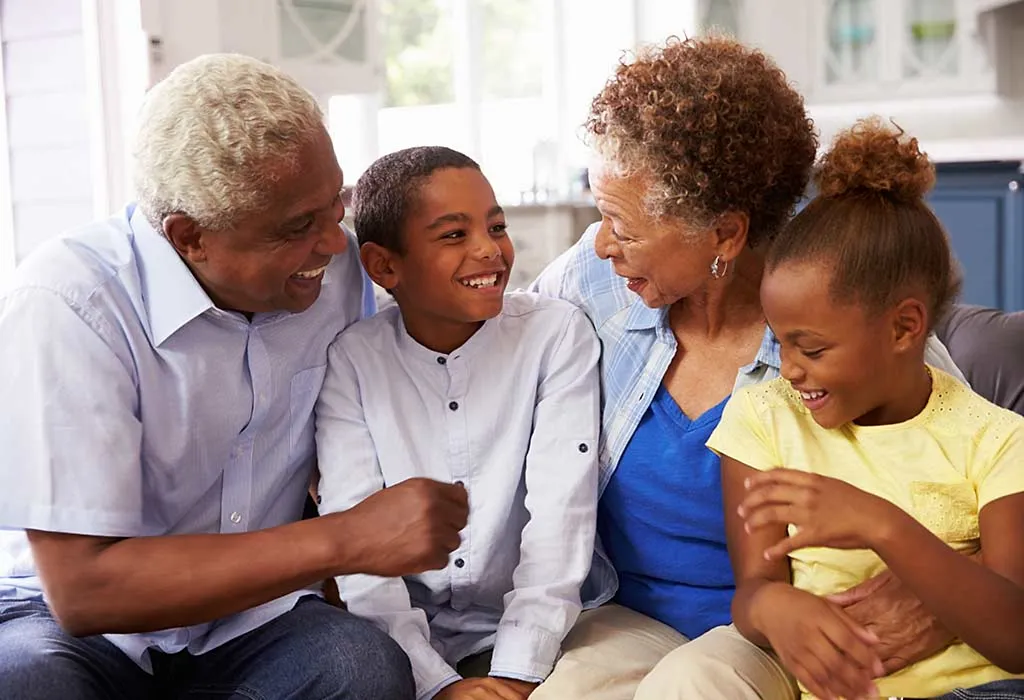 An interesting activity is to record an interview with the grandparents. A questionnaire for it can be prepared in advance, and then the interview can be recorded at a favourite place of their choice.
Is there something about my mom/dad that makes you really proud?
At what age did you get married?
Did you like going to school?
What were your favourite subjects?
What were your favourite games/activities?
What is your advice for me?
5. Cook Together and Gift a Keepsake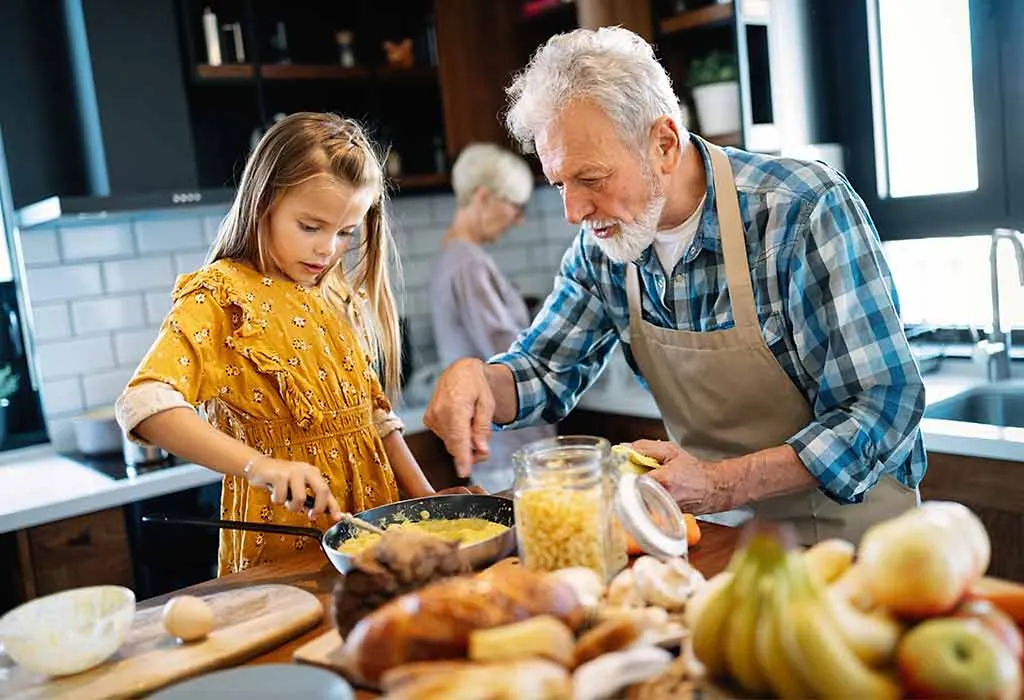 It can be really fun if grandchild and grandparent can cook a dessert, meal or snack together. The interesting activity can end with a delicious treat. Grandmothers love to cook what their little grandchildren love and enjoy. The recipe can be written and stuck on a plate to treasure as a keepsake. A warm thank you card can be given to them as a gift for their love and adoration.
6. Handprint Gift Activity With Grandparents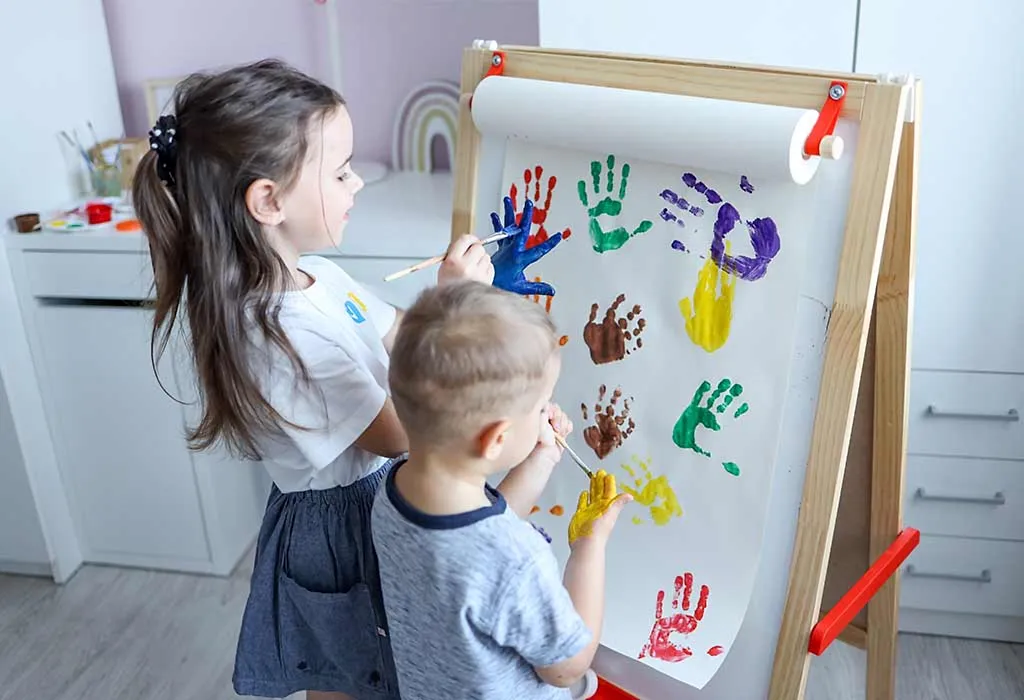 This is another activity that children can do with their grandparents.
You will require a stretched canvas, paintbrush, paint and stencils.
The child's palm of the left hand is to be painted and pressed near the left corner of the stretched canvas.
Since this is one of the activities for grandparents and toddlers, the paint may be spread on a paper plate, and the child's hand may be pressed onto it.
The adult's hand, too, should be painted and pressed near the top left-hand side of the canvas.
When the handprints dry, a lovely and memorable message can be written wishing them health and happiness.
The grandparents would love to treasure such beautiful thoughts of their grandchildren.
7. Sing Along With Grandparents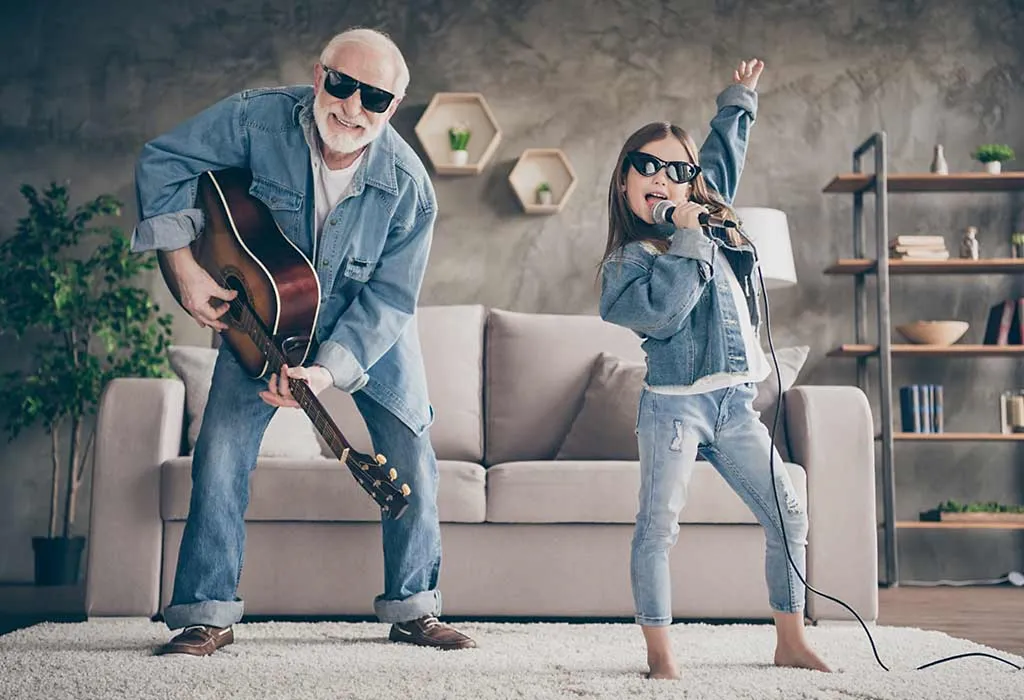 This is a fun activity that is wonderful for those who enjoy music and singing.
There are special songs written only for grandparents.
Singing the songs is great fun, and it also is full of sentiments and touches their heart.
When kids express such sentimental thoughts in the form of a song, they are filled with tears of joy.
Even better would be to sing along with them rather than dedicate the song to them.
The musical notes work wonders and strengthen the feelings of love for each other, and that is how they can be made to feel special on Grandparents Day.
8. Make it Special With a Forget-Me-Not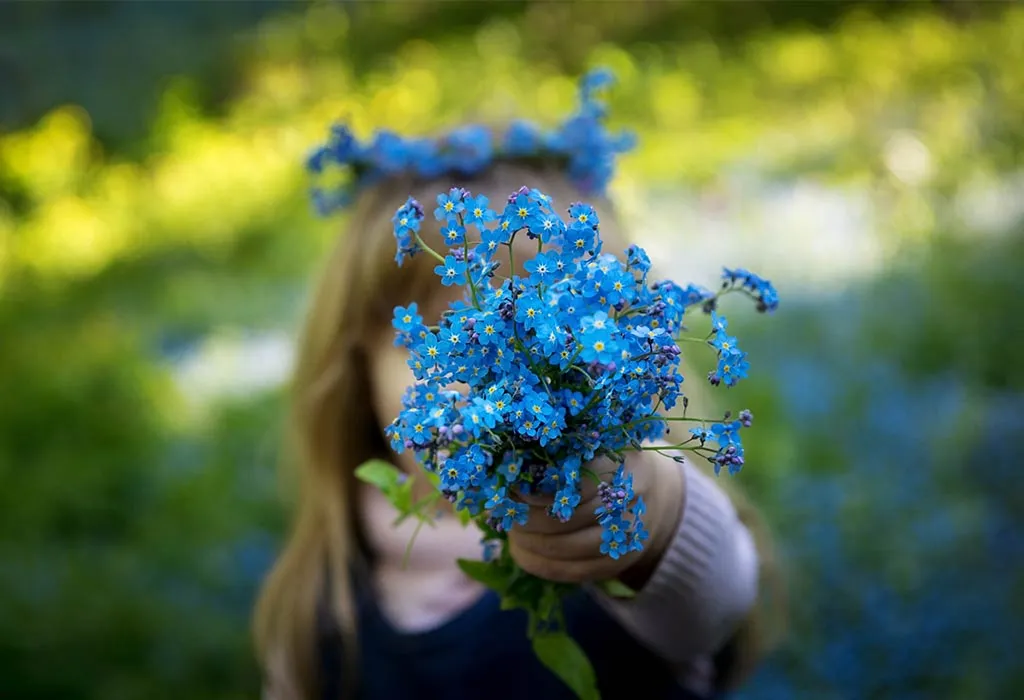 A fun-filled activity for grandparents would be to gift a forget-me-not plant. This plant is the official flower of National Grandparents Day. It can be made even more special by painting the child's hand with washable paint. The handprint made on the pot can make the gift more valuable for them.
Grandparents give their grandkids unconditional love and knowledge. The grandkids, in turn, give purpose to the grandparents' lives and bring them love, youthfulness, and laughter. So this Grandparents' Day, help your child celebrate this special bond with one of the activities we have listed!
Also Read:
DIY Father's Day Card Ideas for Kids
Creative Family Tree ideas & Its Benefit for Kids
Know The Importance of Grandparents in Your Kid's Life
Best Games To Play On Father's Day That Kids & Dad Will Enjoy