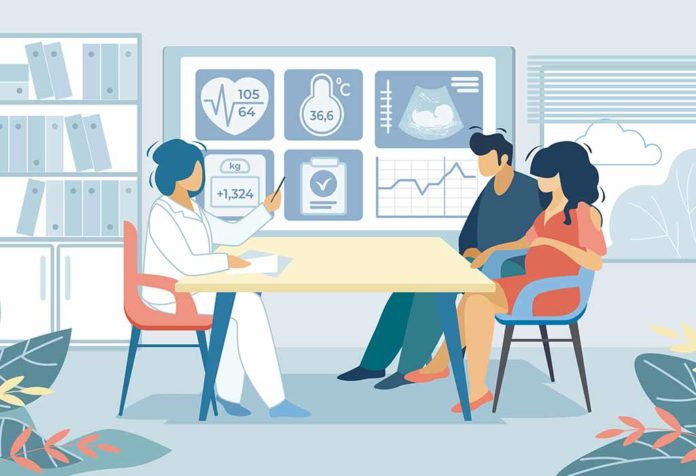 Last Updated on
After marriage, my partner and I decided to think about the child after two years, but life didn't go the way we always wanted. So, after a year, both families started talking about me getting pregnant, and as my In-laws are traditionally attached to our culture, there are not aware of family planning. They started talking about visiting doctors, taking help of various religious prayers, etc., when we decided to get pregnant. I was also ready by this time as it was over a year for our marriage, but there were a lot of thoughts in my mind that were rushing into me as soon as we decided to get pregnant.
In the past, I have had Respiratory issues (Asthama) and thyroid since my childhood. My respiratory problem is an inherited condition. I was diagnosed with PCOD after marriage which I resolved within a month or two with the help of medication and exercise, but my thoughts were still stuck. It was not easy for me to overcome all of these conditions and move forward. After a month of planning, I tested for pregnancy within two days after I missed my periods which came negative. After the test, the next day, my periods were on. This disappointment was the first step toward depression, thinking that this was because of my health issues.
Next month, after I completed my menstrual cycle, we started to browse and try all the favorable positions for intercourse that help to get pregnant, but in my mind, I was restless, questioning whether this time it would work out or not. After missing 15 days from the menstrual date, I was hoping to get a positive test. Still, to my surprise, my periods were on before I would do a pregnancy test, second disappointment let my hopes down, and here I was convincing myself that it was my fault and I was the reason for not getting pregnant.
In the third month, I started to visit doctors; Allopathy and Ayurvedic are the significant branches I sought help. After trying for a month of allopathy treatment and getting a negative result, I moved to ayurvedic medicine and was again disappointed with the negative test. After continuous negative tests, I didn't want to give it a try again.
I left everything, thinking about getting pregnant, consulting a doctor, and various other options.
I started focusing on my work and keeping myself busy with household chores. I was so involved in distracting myself that I didn't even realize it was past two months for my menstrual cycle; suddenly, I started feeling dizzy. However, I still didn't want to think about pregnancy again, so I neglected all the symptoms and continued with the chores and work, making me weaker day by day.
One day I realized I missed my periods, and I was having all the same symptoms as PCOD. In desperation, I consulted my old doctor, who suggested I do an ultrasound before starting medications. My ultrasound scan was scheduled for the next day morning; in the meantime, I was hormonally very imbalanced all my emotions were bursting out. My waiting time was longer than expected the next day, and I was afraid to face the situation. With all the courage I was able to gather, I took the step forward lay on the bed for an ultrasound.
I gave a history of my PCOD and started talking about how I overcame it. With the doctor's expressions, I was getting worried because she was not speaking a word out.
After five minutes, she asked:
When were your last periods? Trying to recall my date, I said two months back.
Her next question was, how long are you married?
With much confusion, I said a year.
She started congratulating me and said, you are five weeks pregnant. 🙂
In shock, not expecting this, I was lying there; no one was with me; I went along for the test because I didn't want anyone to be worried.
Confused, I signed the paper they gave me, took the reports, went into the cab, headed to the clinic. Sitting in front of my doctor, I handed over the news, and she opened it and congratulated me. Still not believing, I burst out in cry with happy tears.
There I stood with the happiest moment of Our life, keeping aside all the confusion, questions only thing that was in my mind was – Whom to tell first?
Disclaimer: The views, opinions and positions (including content in any form) expressed within this post are those of the author alone. The accuracy, completeness and validity of any statements made within this article are not guaranteed. We accept no liability for any errors, omissions or representations. The responsibility for intellectual property rights of this content rests with the author and any liability with regards to infringement of intellectual property rights remains with him/her.