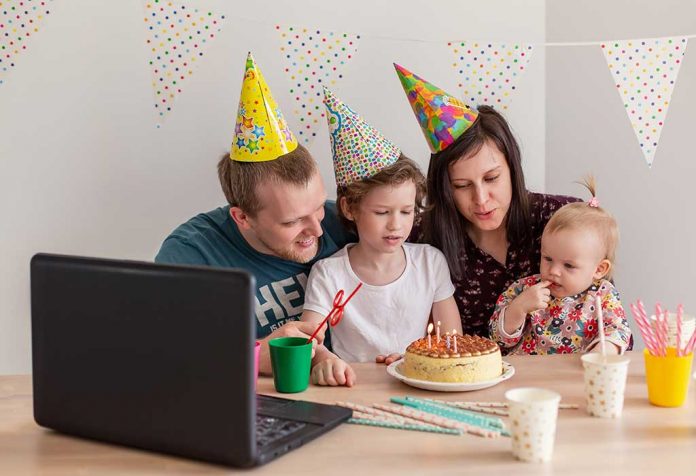 Last Updated on
Does your kid's birthday fall sometime during the lockdown period? Let's make it fun. Lockdown should certainly not keep us from celebrating and enjoying our children's birthdays.
Everything is in a slight state of pause right now. Although relaxations are in place now during this Lockdown 4.0, it is really not safe to venture out when it is possible to do it big at home. Also, apart from the essentials, no shops are open throughout the day to purchase items necessary enough for a celebration. Therefore, it is left to the parents to make it big, fun-filled and the most memorable birthday ever. Why should a lockdown be a
hindrance?
Here are some tips that I would like to list down to make the day special. These tips are really useful if the kids are above 4 or 5 years when they tend to really understand, appreciate and enjoy the celebrations to the fullest. Having said that, some of the following tips can absolutely be incorporated as per your kids' age and liking too. My little boy's paediatrician made a wise comment when we took him to consult on a sudden high fever, just a couple of days before his first birthday, "For kids less than 3 years, birthday is just another day and celebration doesn't matter to them. The celebration is for the adults and by the adults. Why do you trouble the little ones?" We realized the sheer truth in what he mentioned soon after. So, dear parents, you can fit in what you can and based on the choice of your kids. These are just ideas which can be twisted and tweaked as per your requirements and ability.
1. An announcement that there's a surprise.
Do a countdown. The first thing in the morning, let your kid know that there is a surprise planned in the evening and that there is going to be a little celebration. You could also do a countdown every hour until the party-time to make it more interesting. Allocate a specific
room for the celebration and keep your kid away from that place to make the surprise more relishing.
2. Choose a theme
Choose a theme, say, sunshine, any cartoon character, little Krishna, Barbie or anything that your kid loves, and prepare some simple and small props related to the theme. Use them to decorate the room. DIY cardboard and papercrafts are fun to make. You could also involve your kid in putting them together.
3. DIY Confetti
If you have any old decorative paper or lanterns, it's time to use them. Decorate the room with that shiny stuff and also make some confetti. Tear papers into little bits and colour them or have them dipped in paint and let it dry. Shower these during the time of celebration.
4. A quick chocolate cake/any special sweet that your kid likes
If you are good at baking, then it certainly calls for a superb cake. If not, there are a lot of
online tutorials which can guide you in preparing a chocolate cake, pastries or even a small choco lava cake using just biscuits and kitchen ingredients. Refer to them and surprise your child with a nice cake. Also, don't miss out on that favourite sweet that your kid would love hogging on.
5. Take the help of technology
If people cannot be physically present for the celebrations, let's do it virtually. Set up a time for the celebration and gather your relatives and close friends (do bring in your kid's friends too) over a group video call to wish your child on his/her birthday. Make the celebration a reason for a little family and friends reunion. That certainly is so much fun and your kid would feel all loved and cherish the evening forever. If you could plan the evening well ahead, then there is nothing like a wonderful video combining everyone's birthday messages for your kid.
6. A small treasure hunt
If your kid enjoys playing it, then organize a treasure hunt and scatter little clues that finally leads him/her to a cute gift. The gift could be anything you can think of, right from the cake (if you are doing it just before the start of the event), any hand-made article or a favourite sweet. Give it a thought and make the whole hunt more amusing and entertaining.
7. A cute photoshoot
With so much of effort put into making the day splendid, click away some nice photos which stand as proof of the show you pulled off very well. Memories are priceless. If you had made DIY props, use them all to do a well-planned and great photoshoot. You need not have an SLR camera; just your HD camera phones should do a good job.
8. Make a special dinner
This celebration at the end of a wonderful day sure calls for some great food. Cook your kid's favourite dishes and have an awesome family dinner.
9. Music
Is any celebration complete without music? Definitely not! Set up a music system, collect some good songs that you would all love to hear and those that make the atmosphere vibrant, play them in loops and enjoy the evening. A brilliant happy-birthday song would make your child's day.
10. End the day with a game
Once you are done with dinner, choose any games to close the day. It could be a board game or anything fun that your kid loves playing. In the case of older children, it could also be a movie that you all enjoy watching together. Rules can be bent a little on special days!
These are my suggestions to turn the birthday locked-down at home to a wonderful and eventful day. Of course, one's imagination is unlimited and you can take hints from the above tips and create your own plans and make it a sweet one. Go ahead and plan the birthday well!
Disclaimer: The views, opinions and positions (including content in any form) expressed within this post are those of the author alone. The accuracy, completeness and validity of any statements made within this article are not guaranteed. We accept no liability for any errors, omissions or representations. The responsibility for intellectual property rights of this content rests with the author and any liability with regards to infringement of intellectual property rights remains with him/her.