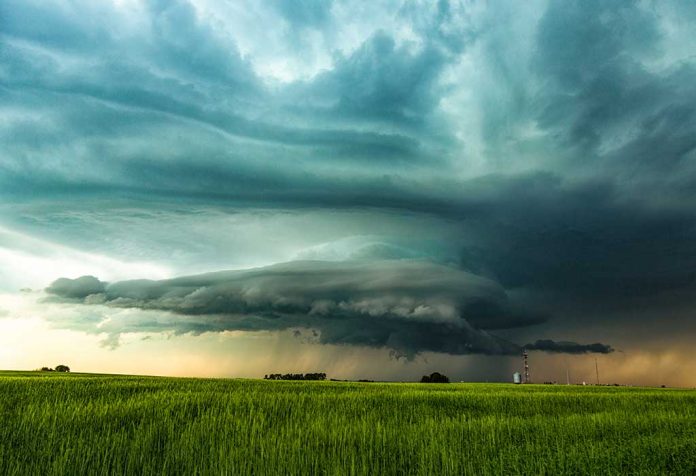 Last Updated on
It was a hot, dry and sultry day. The sun seemed to shine brighter than every day. The village head, the sarpanch, an old man with a white moustache and a red turban was sitting under a banyan tree; the villagers were looking at him with eager eyes. It had been almost 6 months without rain. The crops were on the verge of dying; the farmers were out of work as there was no harvest.
"This year, we will have to work harder, and eat less", the sarpanch said. "Now only a miracle can save us. Let's pray to the Rain God for sending his blessings to us!", he exclaimed. Little Raju was sitting on his mother's lap. He thought it would definitely rain that night and he would go on the clouds and push them down, and they will spill all the water over his village!
That night when everyone was asleep, Raju woke up and went to the hillside. He raised his hands towards the sky and said a prayer. He then smiled as if his prayers were answered.
It was now 5 am in the early morning. A loud thud was heard, a silver lining was seen in the sky, sparkling like a comet, speeding down on earth. The morning seemed darker as a huge cloud hovered over the village. The clouds looked angry and wild, ready to gush down at any moment. And then it started to rain!
As this magical liquid poured on the land, the villagers woke up shouting in glee. Overjoyed Raju was seen running around the village dancing. The greens looked greener; the mud smelled sweeter, the breeze felt cooler! The scene was so beautiful as if mother earth was smiling with tears of joy. Raju called upon his friends to make tiny paper boats. All the boys started to make them with so much joy. It looked like a fun session. When these paper boats were ready, they were seen sailing in the gushing village water.
The villagers, along with the sarpanch, went to the big temple to thank God for his glory. Raju was still playing in the rain with his friends. When he heard the sermons and the temple bell ringing, he ran to the temple, to tell everyone how the Lord had heard his prayer. The sarpanch stood contented and happy when Raju interrupted him and told him how he prayed to God, and his prayers were answered. But, the villagers laughed him off.
The villagers said, "Yes, Raju, you did pray baba, but we also prayed. God has been kind enough to answer our prayers." Little Raju thought that the time was right to reveal his secret deal with mother earth. "I want to share something very important with you all. Sarpanchji, please allow me to say something". Sarpanch was too happy to say no; he allowed the child.
Raju began talking, "While I was at the hillside this morning praying for rains, mother earth appeared before me and shared her misery with me. She told me she is suffering from global warming because of us. She is not able to provide us with pure oxygen and water because of deforestation. The pollution created by us in the form of dust, smoke, plastic use, traffic, use of machines, mobile towers and other technologies is harming her in an adverse manner. Mother Earth said, "I'm Bruised". I have given humans the gift of nature, trees, flowers, oxygen, the ocean and other countless things, but today in return, I'm only hurt back. Raju, my dear child, I will give you rainwater, but in return, I will ask for a favour from you. Please give my message to the villagers. Tell them to plant more trees. Ask them to stop using plastic, turning off electrical gadgets when not using them, conserve power and energy. Tell them that only if they help me, I will be able to help them in return. Otherwise, Mother Earth will die one fine day, Raju. Help me!"
As Raju finished saying these sentences, he was crying. The sarpanch hung is head in shame. The villagers seemed embarrassed. "I request all of you to make a promise in front of God today", said Raju, "to save our nature, to save our mother earth. Let's take an oath together. Each and every one of us can do a little bit to help our mother earth."
The villagers pledged along with Raju, to conserve the nature, plant more trees, help stop deforestation and reduce plastic use. Little Raju thanked God along with the villagers and looked up at the sky; he saw a rainbow smiling back at him! The seven colours looked like Mother Nature was smiling back. She was telling them she loves them a lot and wants back only love in return! It felt like she quietly whispered, "Thank you, Raju, for trying to take care of me."
Save Earth, Save Life!
Disclaimer: The views, opinions and positions (including content in any form) expressed within this post are those of the author alone. The accuracy, completeness and validity of any statements made within this article are not guaranteed. We accept no liability for any errors, omissions or representations. The responsibility for intellectual property rights of this content rests with the author and any liability with regards to infringement of intellectual property rights remains with him/her.