Noticing Little Red Bumps on Your Baby? Here's How to Protect Your Lil One from Mosquitoes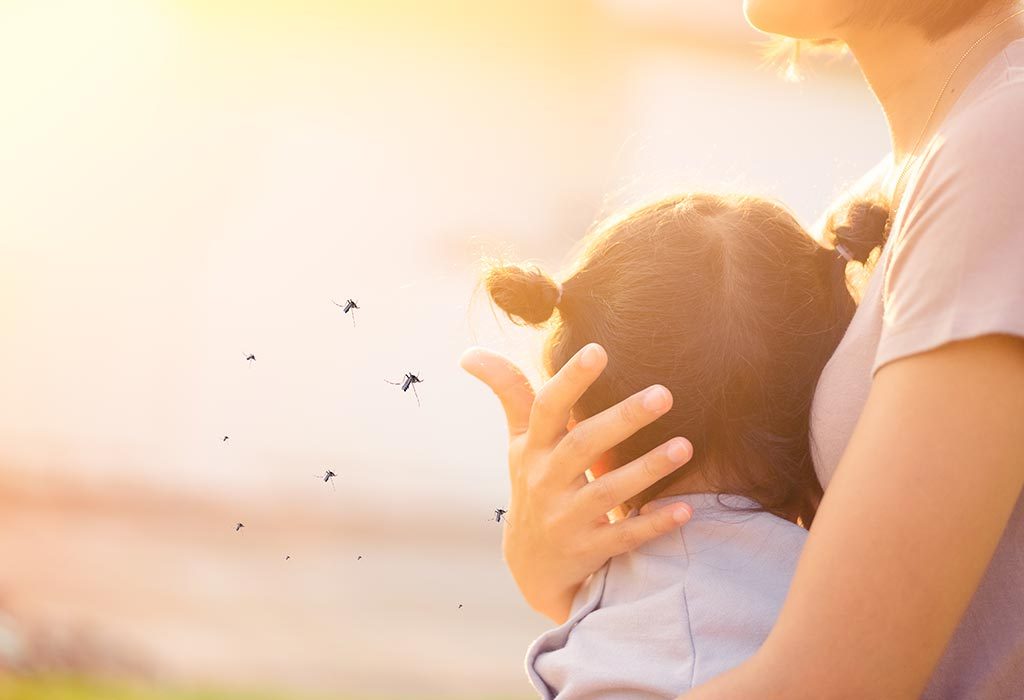 The monsoon season is upon us! But, the refreshing showers bring with them lots of mosquitoes. While a mosquito bite is fairly common during monsoons, protecting your baby from mosquitoes is essential to avoid diseases and infections. You might have heard of the hit-or-miss home remedies to keep the mosquitoes at bay, but your little one needs effective methods to keep her safe. There are many tried-and-tested tricks to keep mosquitoes away, and not letting them get in the way of fun.
Here are 7 ways you can protect your little one from mosquito bites while enjoying the rainy season.
Stay Indoors
We don't mean all the time! Mosquitoes usually come out to play during dawn and dusk hours, so avoid going out with your little one during those hours. Opt for going out during daylight hours, as mosquitoes don't really like the sun. If you want to take your baby for evening walks, there are some things you can do to protect her from mosquito bites.
Dress in the Right Clothes
One of the most effective ways to protect your little one from mosquitoes is by dressing her up in clothes that provide maximum coverage. Full sleeves onesies and t-shirts, pants, etc. can help reduce your baby's skin from being exposed to mosquitoes. It's a good idea to avoid sleeveless clothes, skirts, and shorts. While dressing up your baby, keep in mind her comfort and choose lightweight clothes that a not too tight. This will help her to move her arms and legs freely and have fun without feeling too hot.
Choose the Right Mosquito Repellent
There are various mosquito repellents available in the market and many mosquito repellent DIYs that promise results. However, it is essential to choose the right one to protect your little one. Babyhug's mosquito repellent is 100% natural and DEET free; it comes in the form of a repellent gel, spray, and patches. With so many options to choose from, you can pick the one that works best for your baby. Effective mosquito repellents are not only safe for your baby, they're also successful in keeping the mosquitoes away.
Avoid Scented Products
Research suggests that certain scents attract mosquitoes, so it's best to avoid perfumes, fragrant creams, and shampoos for your little one. Use a fragrance-free moisturiser and shampoo for your little one to protect her from mosquito bites.
There are also some scents and essential oils that help in keeping mosquitoes away. Scents like lavender, lemongrass, and citronella oil help in repelling mosquitoes.
Net Coverings and Screen Doors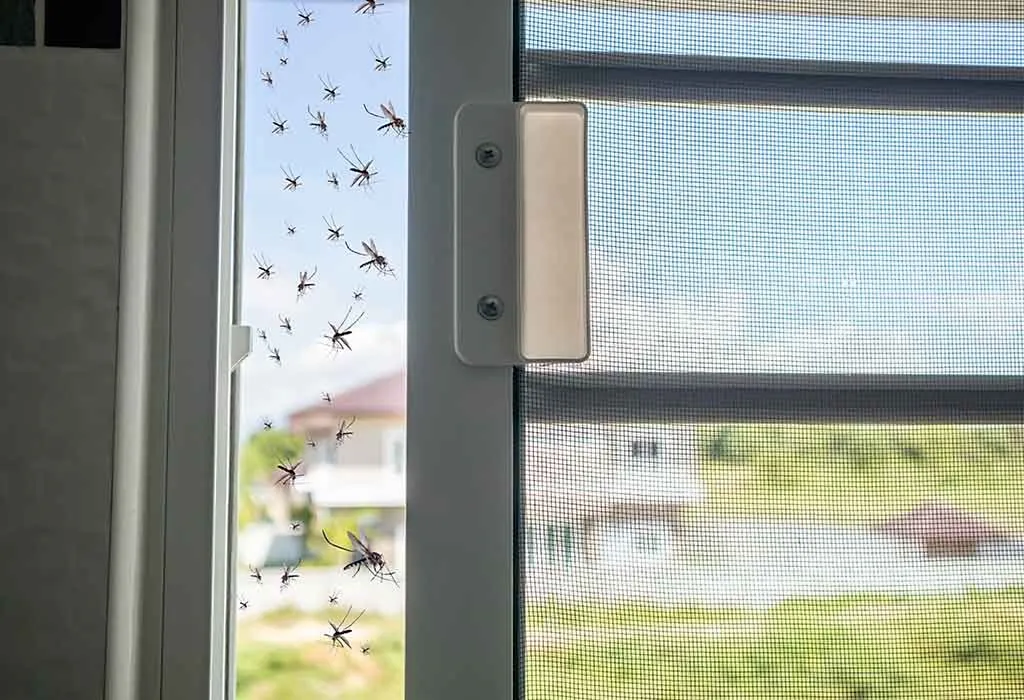 It's important to remember that mosquitoes are not just insects that exist outdoors. They can easily make their way in if you've left your doors and windows open. A great way to enjoy the monsoon breeze and keep mosquitoes away is by installing screen doors and windows. In addition to that, you can also cover up your baby's crib with a net covering and add a covering for her stroller. This will act as a shield against the mosquitoes and will help your baby enjoy spending time outdoors.
Stay Away From Mosquito Territories
When going outdoors, avoid places that are usually full of mosquitoes. Mosquitoes love to hang out near bushes, standing water sources, garbage cans, and flower gardens. Try and avoid going near these spots to protect your baby and yourself from mosquito bites. Wide, open spaces are usually free of mosquitoes, as long as you keep walking or moving around.
Cover of Drain Stagnant Water Sources
Stagnant water sources are not only mosquitoes' favourite hangout spot, they are also their breeding ground. Mosquitoes lay eggs in stagnant water and flourish in places where there are open water sources. Cover standing water sources in and around your house and drain the water sources that you don't frequently use, as standing water sources are not only full of mosquitoes, they are also unhygienic as they are full of bacteria and parasites.
Follow these simple tips and tricks, and you and your family will be safe from mosquito bites. With the gorgeous weather outside, staying indoors might hamper your plans to enjoy the rainy season. So, the best way to enjoy the outdoors and keep your child safe from mosquito bites is by using Babyhug's super effective mosquito repellent that keeps mosquitoes and nasty mosquito bites away!
Apart from having severe consequences like malaria and dengue, even regular mosquito bites are irritating and can cause unnecessary skin trouble. Since babies don't really understand that they shouldn't scratch on a mosquito bite, it can lead to them pricking their skin and allowing bacteria to enter through the open wound. These easy hacks will not only bring relief from mosquito bites, but also ease your mind, every time you want to take your baby outside.
Also Read:
Mosquito Born Diseases That Can Harm Child's Development
Mosquito Bites in Babies
Home Remedies for Mosquito Bites in Babies