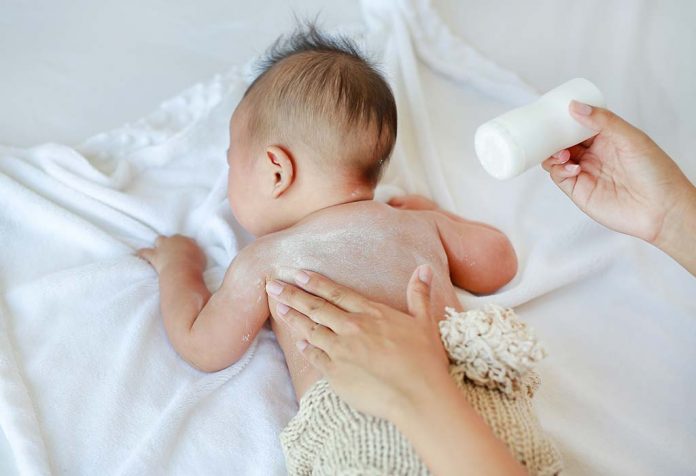 Last Updated on
From the moment a baby is born, applying powder becomes a regime that lasts a while. A powder keeps the baby rash-free and dry as it absorbs sweat and bad odour, and a good powder can work its magic and keep the baby happy.
List of Top 10 Best Baby Powders in India
If you have decided to use a powder on your baby, we have a concise list of the best baby powder brands in India. If you are looking for something season-specific, this list also has the best baby powders for summers.
A well-known name in the infant care industry, Johnson & Johnson is a reputed and trusted brand of baby skincare and cosmetic products.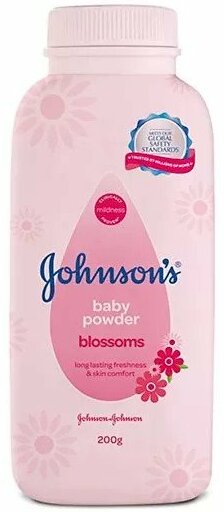 Product Description
Johnson's Baby Powder leaves the baby's skin smooth and comfortably dry. Its delicate floral fragrance keeps the baby smelling fresh for a long period of time. The powder is 100% clinically proven mild, hypoallergenic and gentle by dermatologists.
Himalaya Herbals is a trusted brand that is among the top natural skincare product manufacturers in India.


Product Description
Himalaya Babycare Baby Powder is infused with the power of various herbs. The gentle formulation of zinc oxide keeps the baby cool, fresh, and happy. It is enriched with cooling extracts of khus-khus which refreshes the skin, and yashada bhasma, which keeps the skin dry and smooth. It helps prevent body odour and keeps the skin smooth and comfortable.
Sebamed is a German brand established by Sebapharma GmbH & Co. KG, which was founded by Heinz Maurer. One of the best selling products of this brand is the Baby Sebamed Baby Powder.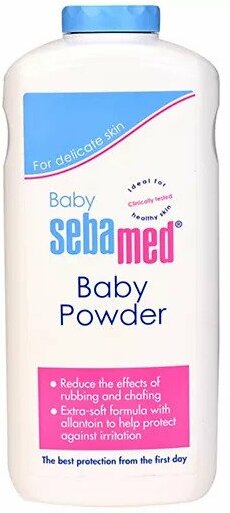 Product Description
This powder has been specifically formulated to strengthen the resistance of the baby's skin. The extra soft formulation of the powder helps in soothing the layers of the skin that are prone to friction, thus, protecting the baby from the effects of chafing and rubbing.
Pigeon is one of the best organic baby powders for newborns. This powder is ideal to use after a bath, a diaper change, and between the baby's skin folds.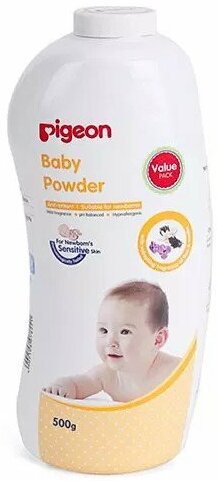 Product Description
Pigeon Baby Powder is very mild and gentle on the skin. It is enriched with organic extracts of rosehip, chamomile, and organic olive oil. The milky fragrance of the powder keeps the baby smelling fresh, and the formulation keeps the baby's skin smooth and soft, giving it a dry and comfortable feeling. The key features of this powder are that it is an anti-irritant, hypoallergenic, and dermatologically tested. It is perfectly suited for newborns.
Your baby might feel uncomfortable due to the changes in weather and temperature, but worry not – Mee Mee's velvety soft baby powder is light and will help keep the skin fresh and dry.

Product Description
Mee Mee's baby powder is safe to use from right from the baby's birth and is microbiologically tested. The powder can be used after a bath, diaper change, or to just freshen up anytime during the day. It is clinically safe, hypoallergenic, and is gentle on the baby's tender skin. It has been tested by dermatologists.
The Moms Co. Talc Free Baby Powder is cornstarch-based and is the best baby powder for sensitive skin, as it naturally absorbs moisture.


Product Description
This powder is good at keeping the skin dry without the use of talc. It contains organic chamomile, jojoba, and calendula oil, which have skin-calming properties that soothe and ease irritation and moisturise the skin while protecting it. This powder does not contain mineral oil, talc, synthetic fibres, and other harmful chemicals.
This caressing and cooling powder is a blend of pure basil, Indian corn, margosa, and red sandalwood that keep the baby's skin soft, dry, and free from nappy rash.


Product Description
This powder absorbs the wetness of the baby's skin and freshens the body, lending it a silky-soft feeling all over. You could apply this powder during your baby's nappy change or whenever the baby feels damp.
Softsens baby powder is enriched with a refreshing and mild scent that helps your baby stay comfortable and happy.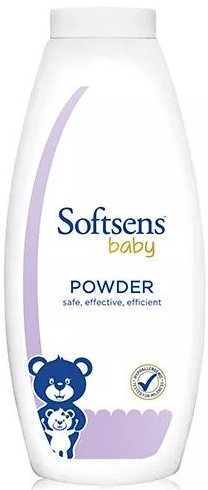 Product Description
Softsens Baby Powder absorbs excess moisture and keeps the skin of the baby clean and dry. It is specially formulated to help prevent friction and reduce excess sweating. The powder is hypoallergenic and is 100% safe to use on a baby. It is alkali-free and does not contain any synthetic colour. The powder is suitable for all skin types.
This baby dusting powder by Earthy Sapo is formulated using natural ingredients.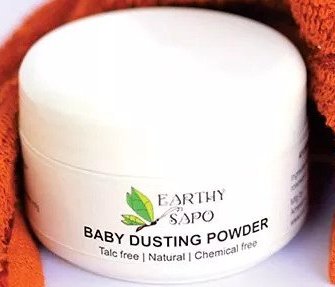 Product Description
This powder is free from talc, synthetic ingredients, and preservatives. It is a very mild and effective product that keeps the baby's skin fragrant and dry. It is arrowroot and velvetier-based and talc-free and is also free from readymade bases and artificial pigments. It contains a rosewood essential oil fragrance, which is soothing and pleasant.
This is an extremely safe alternative to talcum powder. It eliminates the worry of inhalation as it is a lotion that transforms into talc when applied.

Product Description
This product is microbiologically tested to make sure that the baby's skin remains pure, fresh, and smooth. The liquid talc reduces the effect of rubbing and chafing. Its extra soft formula helps by protecting against irritation.
FAQs
1. Which Powder Is Good for Newborn Babies?
All of the powders mentioned above are good for newborn babies. These powders are available in the market today, and you can purchase them easily.
2. How Do I Safely Apply Baby Powder on My Infant?
Sprinkle some powder on to your palms and gently apply it on the baby's skin. While applying, keep the powder away from the baby's mouth and nose to avoid inhalation. Tightly close the bottle after use.
3. Can I Use Baby Powder on My Infant's Face?
It is best if you do not apply powder on the baby's face. Applying powders to the face might cause breathing problems.
4. Can Diaper Rash Be Treated With Baby Powder?
Yes. Powders can help soothe the baby's sore skin by creating a protective layer that prevents and eliminates rash. Use powder before putting on a clean diaper, but make sure to keep it away from the baby's face.
5. What Is Talc-Free Baby Powder?
Talc-free baby powders are powders that are not made of talc – a mineral made up mainly of silicon, magnesium, and oxygen.
6. Is Baby Powder With Cornstarch Safe?
Yes. You can use baby powders with cornstarch instead of talc-based ones.
Powders have always been a routine part of a baby's skincare regimen. The mild fragrance can make your bundle of joy smell fresh. These best smelling baby powders can be very useful in keeping your baby fragrant while keeping her comfortable, dry, and happy.
You May Also Like:
10 Best Baby Hair Oils
10 Best Baby Massage Oils
10 Best Baby Sunscreen
16 Best Baby Lotions & Creams
Baby Powder Offers & Deals:
Baby Skin Care Products
Baby Skin Care Brands
Baby Skin Care Offers & Deals
Skin Care Products on Sale
Also Read:
Baby Powder for Infants – How Safe is It?
Baby Skin Care – All You Need to Know
Newborn Bath and Skin Care Checklist