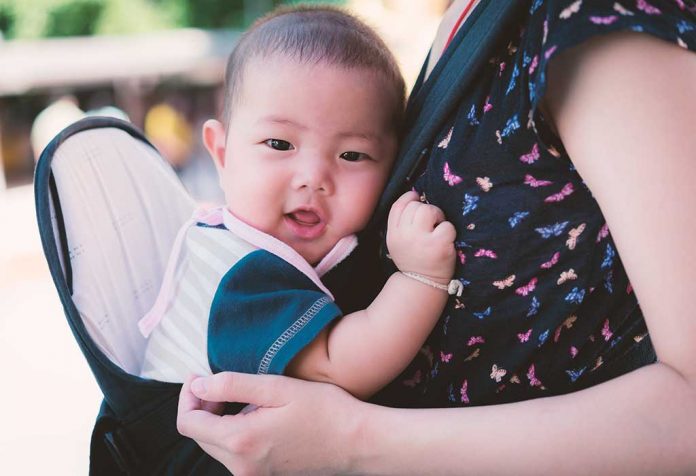 Last Updated on
You may be anxious about leaving your baby in the crib or playpen while you go about your tasks. Or you may simply want to keep your baby close at all times. Whatever the reason, a baby carrier is a great option to consider. But from the plethora of choices, which one should you choose? To solve your dilemma, we've listed the best baby carriers in India. Take a look!
List of Top 10 Best Baby Carriers & Carry Cots in India
Here are some bestselling carriers that you can consider for your baby. Also, think about its pros and cons, your baby's age and her specific needs.
1. Babyhug Kangaroo Pouch 3 Way Baby Carrier Flexible Head Support
This kangaroo baby carrier is perfect for parents who want to carry their baby around throughout the day.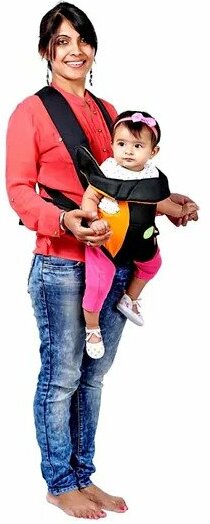 Product Description
Babhug Kangaroo Pouch carrier gives you three carry positions – centre, off-centre and hip. The carrier is designed with extra padded straps and waist belts to ergonomically balance the weight on your back, shoulders and hip. It is ideal for 3 to 12-month-old babies and can hold up to 10 kgs.
2. Luvlap Elegant Baby Carrier
This baby carrier supports 4 positions and has been made by one of the best baby carrier brands.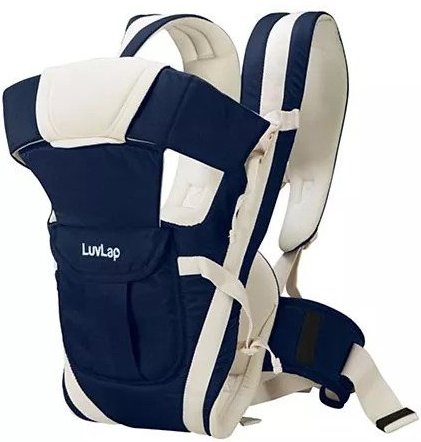 Product Description
It has mesh fabric, two adjustable padded straps on the shoulders, and a waist belt that gives lumbar support. The armholes and leg opening in this exceptionally soft baby carrier are cushioned for the ultimate comfort. It also offers a removable hardboard that supports her head and neck.
3. Infantino Zip Travel 2 Way Baby Carrier
This baby carrier can be zipped up into its own waist belt!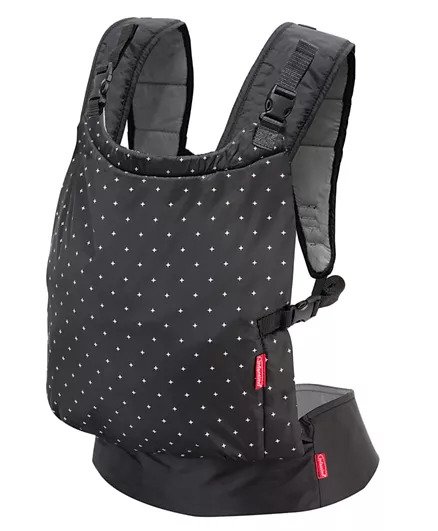 Product Description
The carrier has two carry positions, front and back. It can be unpacked easily and is perfect for the amusement park, airport and on-the-go. Made of 100% polyester, it can support up to 18 kgs.
4. Babyhug Joy Bundle 4 Way Baby Carrier With Front Pocket
Another budget baby carrier, this one gives you 4 different carry positions and is one of the best baby carriers for newborns.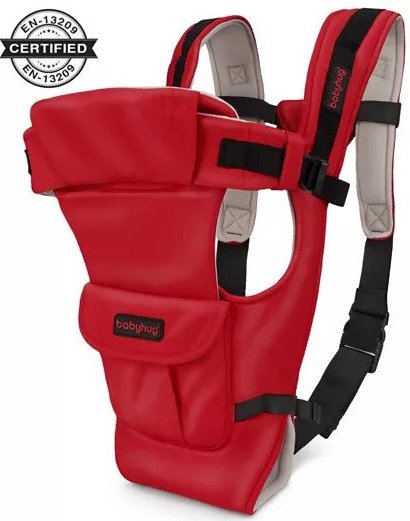 Product Description
It has a cradle position, face in, face out and a backpack (facing in) position that gives parents the flexibility they need. It is suitable for babies between 0 and 18 months of age. There are also pockets in the front where you can keep necessary items like house keys, wallet, etc.
5. Mee Mee 5 in 1 Cozy Carry Cot Cum Rocker
This is one of the best carrycot prams and offers five different positions for convenience and versatility.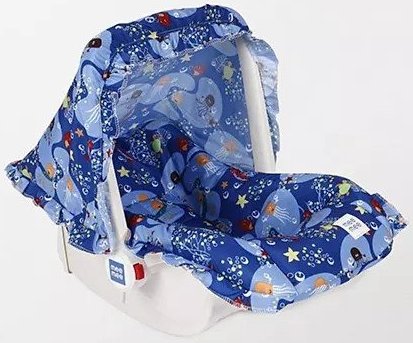 Product Description
It has a foldable canopy, which shades your baby from the sun. It acts like a baby carrier, baby chair, rocker, recliner and a feeding seat, making it a 5-in-1 product. It has a 3-point safety harness to secure her. It can support up to 12 kgs.
6. Kiddale 3 in 1 Baby Carrier Sling with Hip Seat XL
This 3-in-1 carrier sling features a safety harness and head support, making it great for babies.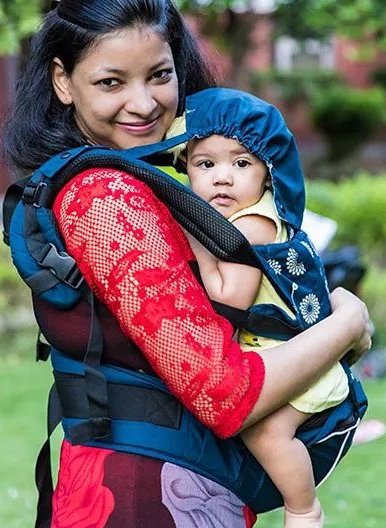 Product Description
The seat on this carrier is padded for extra comfort and can be detached. It has an attachable hood and can support up to 15 kgs. The padded waist belt and shoulder straps add extra comfort for the parent. It is ideal for kids up to 3 years.
7. Funride 9 in 1 Carry Cot
This premium carrycot serves multiple purposes and is perfect for your baby.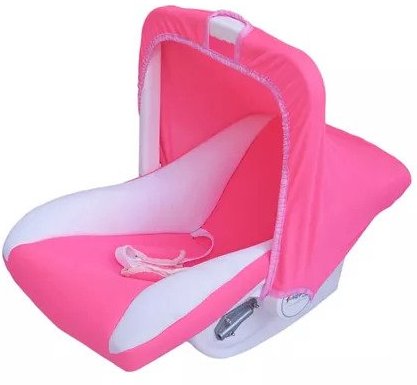 Product Description
This 9 in 1 carry cot can acts as a baby chair, feeding chair, rocker, carrier, bath chair, bouncer and baby swing. It also accommodates a feeding bottle and a toy. It has a safety harness to secure your baby and is ideal for babies up to 2 years old.
8. Mee Mee Soft And Easy Fit Baby Carrier Red Blue
This baby carrier features four carrying positions and provides support to your baby's neck, hips and back.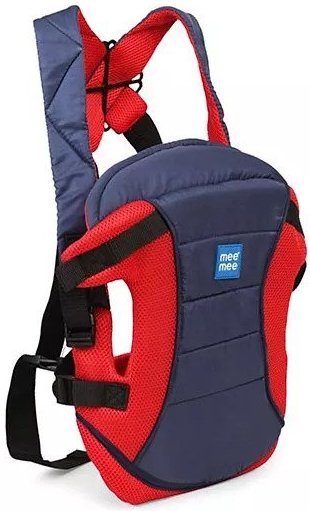 Product Description
The height and seat of this carrier can be adjusted to ensure maximum comfort. The headrest also has extra soft cushioning to protect your baby's head. It has padded straps, attachable hoods and a safety harness among other features, and can carry up to 12 kg.
9. Chicco Easy Fit Baby Carrier Paprika – Red
Worn like a T-shirt, this carrier for dads and moms is the one you are looking for.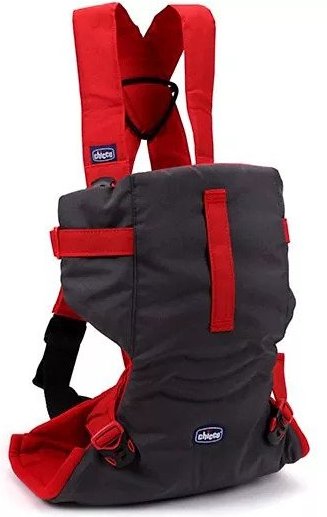 Product Description
This baby carrier is 'hip-healthy' and is designed to follow the natural and physiological growing phase of a baby. It can be used by babies up to 12 months and has the capacity to carry 9 kgs. It provides M position support to babies, allowing their legs to sit around the parent's torso.
10. Ergobaby Four Position 360 Baby Carrier – Black
One of the top infant carriers, this one offers young children the ideal hip positioning as their hips and spine develop.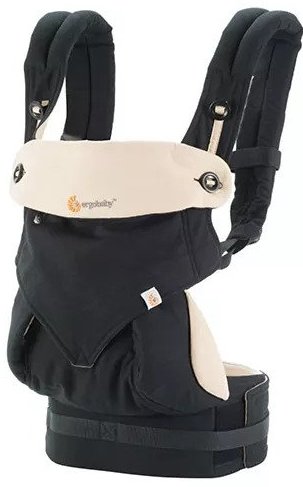 Product Description
The four position carry options on this carrier include the back, front-inward, front-outward, and hip positions. It has also been acknowledged as a hip-healthy product and offers a natural M position for babies in its forward carry position. It can carry up to 15 kgs and is appropriate for babies between 0 and 3 years.
FAQs
1. How Do I Choose the Right Baby Carrier?
Choose a carrier that fits your needs. If you have an older or heavier baby, you need a carrier for older babies that can support up to 20 kgs while giving good back support. You also have to consider the duration for which you will be wearing the carrier. If you're a breastfeeding mom, carriers made for moms will provide ease of breastfeeding. You can also go for a lightweight baby carrier to ensure your movements are easy and there isn't any unnecessary weight on your shoulders and back.
2. How Long Can a Baby Be in a Carrier?
A baby can be in a carrier as long as it is comfortable for her. However, make sure the carrier has the right kind of support so as to prevent any discomfort to your little one. This is especially important for younger babies whose neck muscles haven't developed.
3. Is It Safe for a Baby to Sleep in a Carrier?
Yes. When the carrier is fastened the right way, babies can safely sleep in them. The mother-baby bonding also promotes sound sleep.
4. What Are the Different Types of Baby Carriers?
Baby carriers are of three types – slings, backpacks and front packs. Sling carriers go over your shoulders so that your baby is in front of you. These were traditionally cloth carriers, but now there are modern and improvised designs of the same. Backpack carriers have a seat for the baby at the back and a frame that supports the parent's back. Front packs have a seat for the baby in the front and straps that criss-cross at the back.
5. Is Baby Carrier Safe for My Baby's Hips?
Baby carriers, which are designed to support the baby's legs, are safe. The risk of hip dysplasia, which is the abnormal development of the hip, tends to increase when the baby's legs dangle off the carrier and stay that way for a long time.
6. Do Carry Cots Help Babies Sleep?
A carry cot with a firm mattress makes your baby feel comfortable and snug, and helps her sleep better.
These top-rated baby carriers give you an idea about the types of baby carriers out there. Pick the right carrier and enjoy the formative years of your baby's life without worries.
You May Also Like:
10 Best Prams & Strollers
10 Best Baby Swings
Offers & Deals
Baby Gear Products
Baby Gear Products Brands
Baby Gear Products Offers & Deals
Baby Gear Products on Sale
Also Read:
Everything You Need to Know about Babywearing
7 Styles of Carrying Babies Which are Not Recommended
Baby Gear Checklist