Last Updated on
Your baby's safety will be your topmost concern when he's riding in a vehicle. Baby car seats are safety seats specifically designed to shield kids from injury in the case of an accident. Some cars may have preinstalled child seats. But in most cases, these seats need to be purchased and then installed by customers. There are many options available in the market. Parents may like to consider the age, height and weight of their kid when buying a car seat. For example, for a child who's a year old, a convertible car seat may be a good option, while for an older kid (around 3 to 4 years), a booster seat can be a good choice. You may also like to take into consideration the condition of the roads you'll frequently travel by, along with your budget.
List of Top 10 Best Car Seats in India
Here is a list of some highly rated car seats in India:
1. Babyhug Convertible Safe Journey Reclining Car Seat
This convertible car seat for newborns has high safety standards and thus, offers great protection for your baby along with comfort.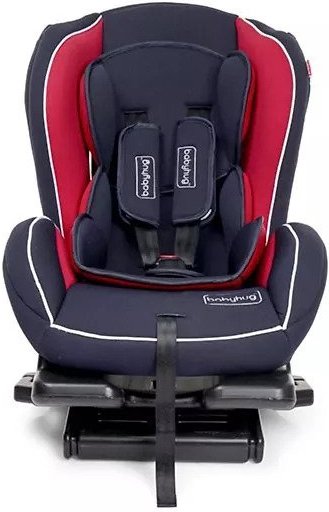 Product Description
This easy-to-install car seat has soft cushioned side wings which function as side impact protectors. It also possesses a 5-point safety harness which can protect your baby from jerks. It is compact and easy to carry and use. It has an added cushion layer which can be removed so that your growing child can be accommodated comfortably. Its adjustable multi-recline feature helps to provide utmost relaxation to the baby.
2. LuvLap Sports Convertible Baby Car Seat
This rear-facing convertible seat has a 5-point harness. It can be put to use as both, a forward-facing and rear-facing car seat.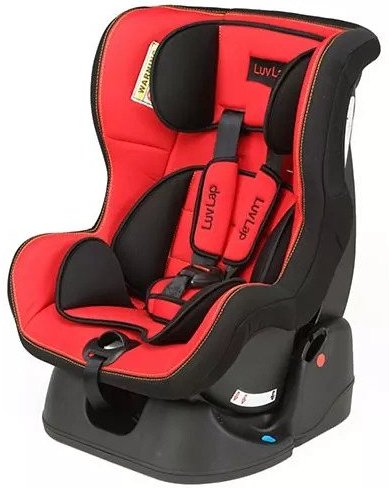 Product Description
The car seat comes with a harness strap adjuster and a side impact protection arrangement which includes a solid shell with deep-set side walls for extra protection. The rear- and forward-facing recline options can help make your baby feel comfortable during journeys. The seat cover is removable and washable by hand.
3. Mee Mee 3 In 1 Car Seat
This lightweight car seat for kids is full of safety features to ensure that your baby feels comfortable and safe during car journeys.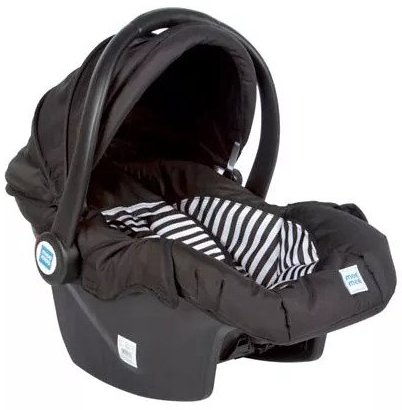 Product Description
This car seat cum carrycot has a canopy to shelter the baby from sunlight. It also has a thick cushioned seat with soft padding. Its reversible handle can aid you in carrying your child easily. Your child can enjoy the car seat's rocking motion in both, the sitting and reclining position. Its 5-point safety harness has harness pads that allow you to place and take out your child from the car seat quickly.
4. Chicco Convertible Cosmos Baby Car Seat
This model is thought to be one of the best car seat brands in terms of care and protection, multi-functionality, and comfort.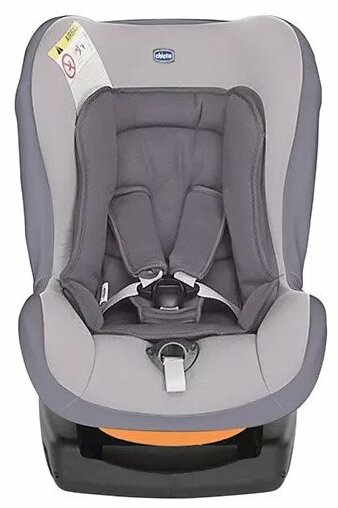 Product Description
This car seat is designed for children right from birth up until the age of 3, making it a great investment. While there is a booster cushion for the little one, the wide seat will make it comfortable for your baby to sit on as he grows older. Easy to install, spacious, and offering 4 comfortable positions, this seat is as comfortable as it is safe. The integrated soft toy is sure to entertain your little one on the car journeys he'll go on!
5. R for Rabbit Picaboo Infant Car Seat
This car seat, which can also be used as a carrycot, has met the most stringent safety standards.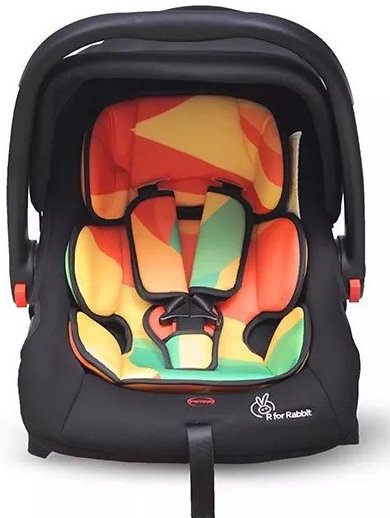 Product Description
Lightweight and adorably designed, this seat has side impact protection owing to deep and delicately padded side wings that ensure a safe ride for your baby. This all-in-one baby car seat offers amazing adaptability due to its adjustable handle, which enables you to turn it into a feeding chair, rocker, and carrycot. It has an inbuilt canopy which can help defend your baby from harsh sunlight.
6. Take Me Along Car Seat Cum Carrycot
An affordable quality product, this compact car seat cum carrycot is yet another wonderful option for your baby.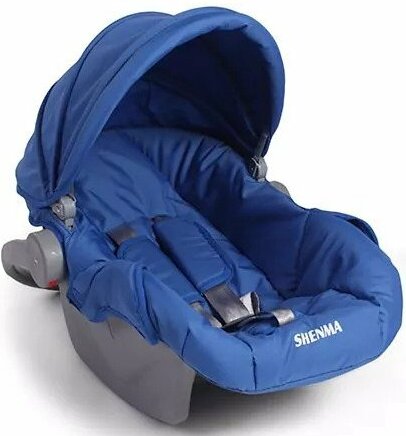 Product Description
You can effortlessly install this car seat with a seatbelt. It has softened side wings which function as good side impact protectors. It also has a 5-point safety harness to help secure your baby from bumps and jerks while travelling. Its lightweight design, along with a fitting handlebar and adjustable canopy, makes it transportable and easy to use.
7. R for Rabbit Jumping Jack Grand Car Seat
This top-rated toddler car seat has been crash-tested and engineered to meet European safety standards.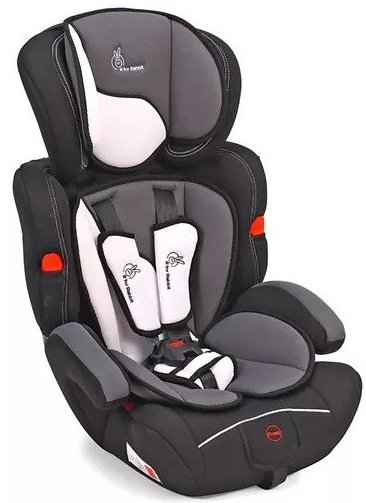 Product Description
It has adjustable belts which can be attached in a frontward position, making it a suitable seat for a 3-year-old. You can even remove the harness for making it comfortable for kids up to 5 years of age. For older kids of 6 years and above, it can be used as a booster seat with a seat belt. It has a modifiable headrest which allows you to adjust it as per the height of your baby.
8. Baby Blue Forward-Facing Toddler Car Seat
Let your little one travel securely, and in comfort and style, in this easy-to-install forward-facing car seat.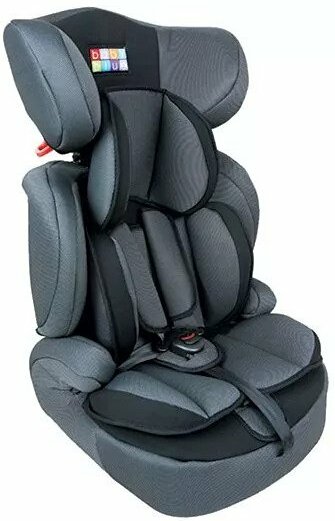 Product Description
This top-rated booster car seat holds a 5-point safety harness scheme which can sustain weight ranging from 9 to 36 kilograms. This means it can be used for kids from the age of 9 months to 5 years. Its soft seat has an energy-absorbing foam to provide extreme comfort to the baby. It is particularly furnished with chest pads and side impact protection to deliver added safety to your toddler.
9. Notty Ride Baby Car Seat Cum Carrycot With Canopy
A car seat, a carrycot, and a feeding chair – all in one!
Product Description
This car seat has an adjustable hood, a 3-point safety harness, and has an inbuilt rocking function too. It can not just double, but triple as a car seat, carrycot and a feeding chair. The detachable canopy of the car seat will protect your child from harsh sunlight.
10. Jane Koos Infant Car Seat Cum Carrycot
A lightweight car seat offering your baby maximum comfort and safety, you'll love this option!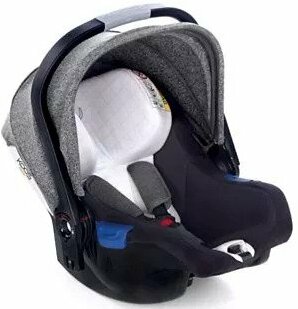 Product Description
This car seat is made using lightweight materials, making it quite easy for parents to handle and comfy for the baby as well. Its ergonomic handle lets you change positions quickly and easily, and being lightweight, it is ideal for walking and travelling too.
FAQs
Some frequently asked questions about car seats are:
1. How do I choose an infant car seat?
The numerous options available can be confusing. You can opt for an infant car seat if your baby is less than a year old. After your baby grows older, you can consider buying a convertible car seat. Once he outgrows that, you can go in for a booster seat which may last up until he's of 7 years of age or so. Alternatively, you can also purchase a travel system that comprises of an infant car seat which can also connect with a stroller, allowing you greater mobility with your infant.
2. Is it alright if I let my baby sleep in his car seat?
It may be okay to let your baby sleep in car seats while you are travelling as long as he is healthy and well. Car seats are designed to keep toddlers safe when you are on the go. Make sure you select a good quality car seat which offers your baby optimum safety and comfort.
3. How long can my baby use an infant car seat?
Your baby can comfortably use an infant car seat up until he turns a year old. Subsequently, depending on his weight and height, you may have to look for other possibilities.
4. Do I need a base for my child's car seat?
Usually, yes! The magical element that makes kids' car seats so appropriate is the base. It gets installed in the car for the long term while the seat may keep changing according to the requirements of your growing baby.
5. Do all car seats fit in all cars?
No, all car seats may not fit in all cars. There can be problems relating to long seat belts (which can lead to a buckle crunch) or floor storage boxes which make the support leg insecure.
6. Does a car seat have an expiration date?
Most infant car seats may last for about 5 to 10 years. However, the expiration dates of various car seats usually differ depending upon the manufacturer.
Baby car seats are adapted to be safe and comfortable for an infant. Nonetheless, you must make sure that it ticks all the necessary boxes of safety parameters before picking one for your baby.
You May Also Like:
10 Best Prams & Strollers
10 Best Baby Walkers
10 Best Baby Carriers and Carry Cots
10 Best Baby Swings
Offers & Deals
Baby Gear Products
Baby Gear Products Brands
Baby Gear Products Offers & Deals
Baby Gear Products on Sale
Also Read:
Different Types of Car Seats for Babies and Toddlers
When Can A Child Face Forward in A Car Seat?
Baby Car Safety – Dos and Dont's