Zumba During Pregnancy – Benefits and Precautions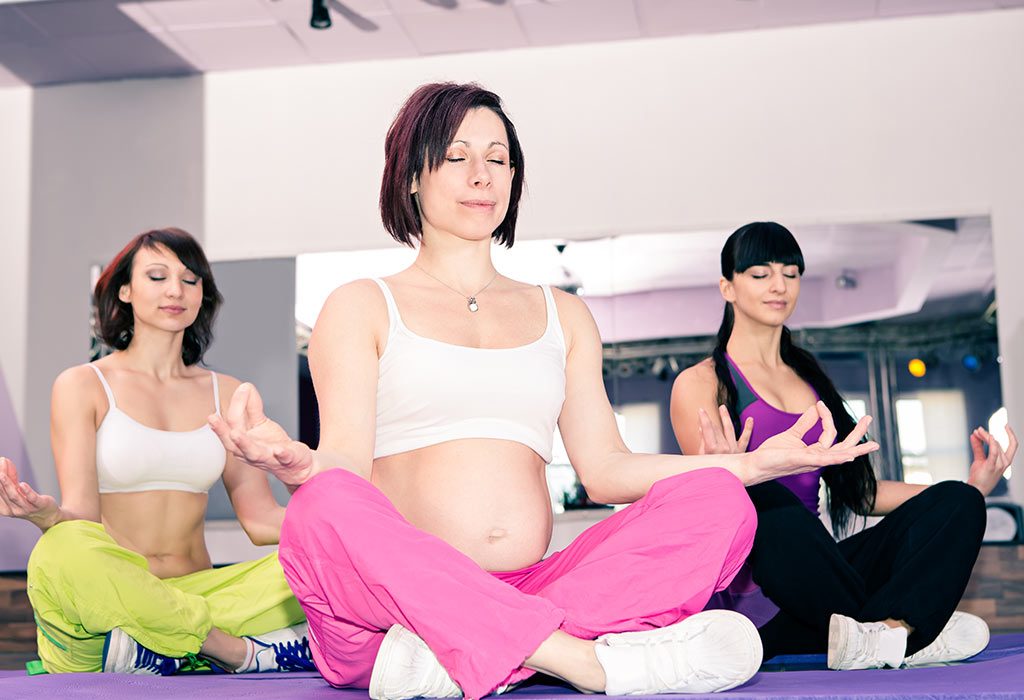 Doctors usually recommend following an exercise program during pregnancy to keep the energy levels high and for safeguarding a smooth pregnancy and subsequent easy delivery. Most pregnant women may prefer dancing workouts like Zumba for it is a mix of fitness with fun.
But exercising during pregnancy may entail taking certain precautions for the well-being of the pregnancy. Zumba is a high impact dance-based workout which can be modified to suit the physical condition and needs of pregnant women.
What Is a Zumba Dance?
The Zumba craze is quite widespread covering over 180 countries. Zumba dance is a fitness workout program developed by the Colombian choreographer and dancer Alberto "Beto" Perez in the 1990s. Zumba is a healthy mix of dance and aerobics. It combines fitness with fun. The choreography integrates various Latin dance styles like soca, hip hop, salsa, samba, mambo, merengue.
Is It Safe to Do Zumba During Pregnancy?
Zumba is a high-intensity workout regime which usually involves several fast movements, hip and belly moves. But during pregnancy, such an intense activity can lead to breathlessness, fatigue and overstraining which may be detrimental to the success of the pregnancy. The risk factor may especially increase when it comes to Zumba in the pregnancy third trimester.
Therefore it is recommended that in case a pregnant woman intends to do Zumba she may do so after appropriate modifications to the workout regime to suit her physical condition. However, it may not be wise to take up Zumba classes for the first time during pregnancy. If you have never done it before, pregnancy is not the time to experiment with new things. In any case, it is always sensible to seek the doctor's advice before starting any exercise program during pregnancy.
Why Zumba Is a Good Workout for Pregnant Ladies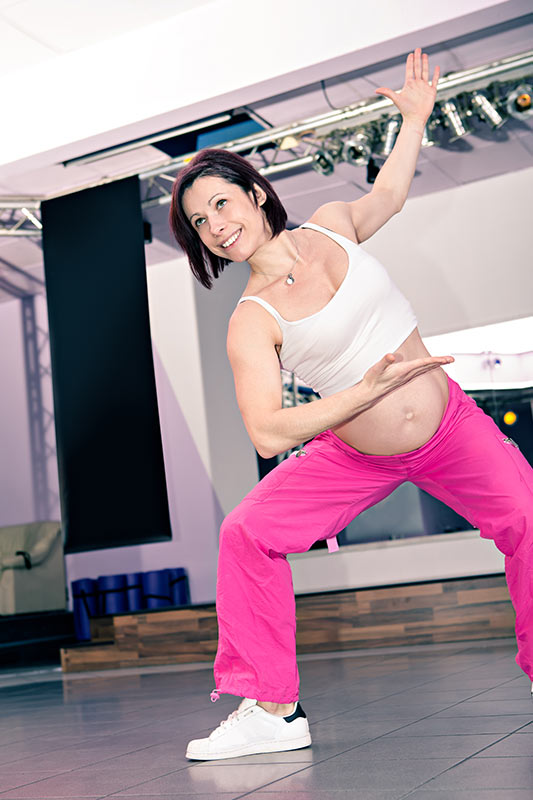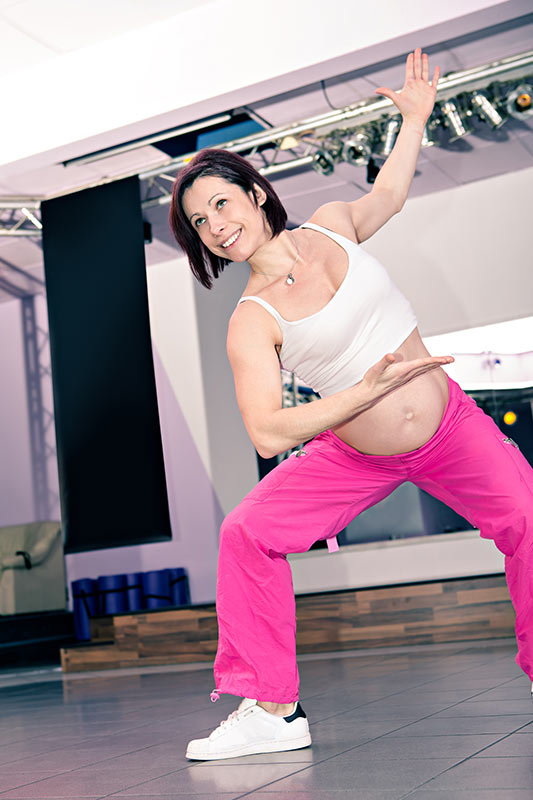 Zumba is a dance-based fitness training which promotes fitness and flexibility in a fun way. Zumba usually is a high-intensity exercise program. But the Zumba routine can easily be adapted to accommodate the needs of pregnant women. Pregnant women can maintain a healthy weight and fitness level by engaging in low impact Zumba moves. Benefits of Zumba exercise in pregnancy may include gaining flexibility and increased energy levels which can help in easing much of the probable pregnancy discomfort that is typically experienced during pregnancy owing to the growing belly and other hormonal changes.
Moreover, most of the workouts can become monotonous and boring after a while. But Zumba with its peppy music and lively dance moves aim to achieve fitness while enjoying it too. As it is music can be a great stress buster. Dancing on animated music during pregnancy can keep the spirits high and the pregnancy blues in check.
Various Types of Zumba
Zumba routines can be altered to suit the requirements of different age levels and exertion. Various types of Zumba classes are available like original Zumba which makes use of merengue, salsa, cumbia, reggaeton music for spirited dance steps, Zumba gold which is a revised form of the original Zumba routine. Then there is Zumbatomic which is specially structured for children between 5 to 12 years of age so that kids may enjoy exercising without even realizing it.
Another popular form of Zumba is aqua Zumba which is increasingly preferred by pregnant women. Aqua Zumba takes the classic Zumba dance moves to the pool. The water's friction makes the body muscles to work harder but without negatively impacting the joints. Other types of Zumba may include Zumba toning and Zumba in a circuit.
Things to Remember While Practicing Zumba During Pregnancy
Some of the things you may wish to bear in mind when it comes to practising Zumba during pregnancy can be:
Some women can develop a high-risk pregnancy due to which workout routines like Zumba may not be advisable for them. So do look up your doctor first and seek guidance.
Before enrolling yourself for a Zumba class always verify the credentials of your instructor. Only a qualified Zumba fitness instructor may efficiently modify the Zumba routine to suit your needs.
Make sure you stay suitably hydrated while doing the workout sessions. Also, remember to wear comfortable, loose clothes while exercising so that your skin can breathe easily.
Try not to get carried away along with the beats of the music. Avoid overtaxing yourself by dancing vigorously. In case you feel breathlessness and fatigue do slow down and reduce the intensity of your dance movements.
Pregnancy can affect your sense of balance. Take care while doing quick transitions, turns, and twists lest you lose your balance and hurt yourself. March in place of jumping, step as a replacement to leaping and keep both feet on the ground at all times to avoid off-balancing yourself.
When to Stop Doing It?
Zumba and pregnancy first trimester may be compatible. But in case you experience any worrying symptoms immediately stop exercising and alert your doctor. Some of the signs can be:
Staying active while pregnant is important. And Zumba may be a good choice as it intends to make exercising an enjoyable activity. It may be good to decrease the intensity of the dance steps while doing Zumba during pregnancy to avoid overheating and overexertion. Pay heed to your body's signals during pregnancy. Your body may guide you to do the right thing!
Also Read: