Yummy Mummy Shilpa Shetty – Fitness Tips you Can Use!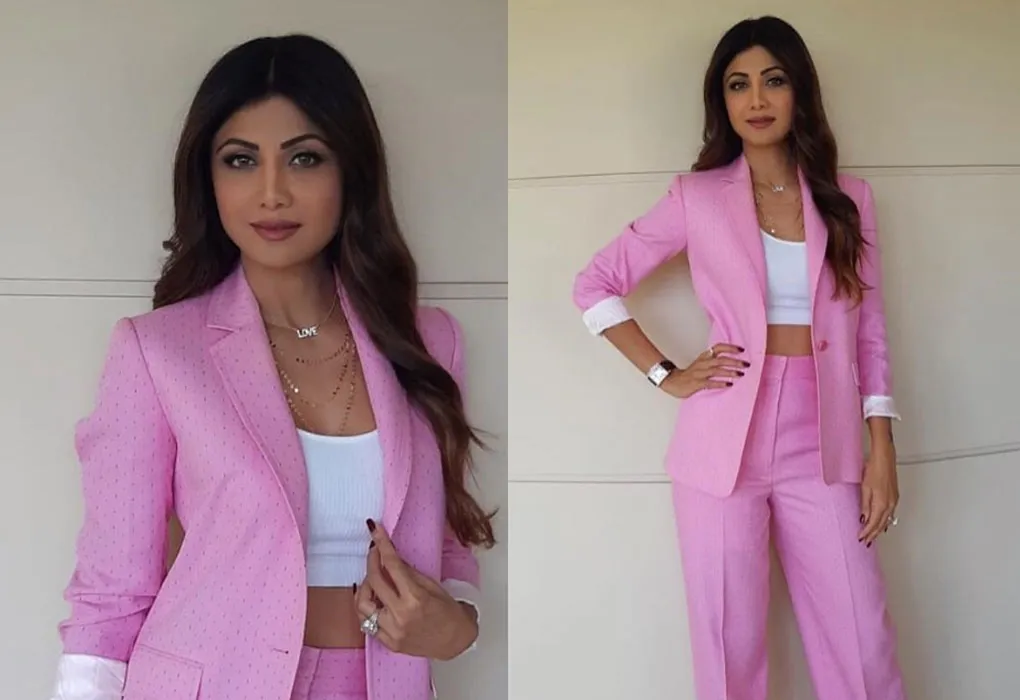 In this Article
Standing tall at 5ft 8.5 in, Shilpa Shetty has a body anyone would dream of having. A stellar combination of genes and a devotion to fitness gives this leggy beauty her trim waistline and svelte figure. The great news however is that you too can be amazingly fit with the Shilpa Shetty diet and exercise routine!
A yoga enthusiast and fitness freak, Shilpa Shetty devotes her time and energy–when she's not playing mum–to staying healthy and fit. Having been a volleyball player before stardom took over, fitness has always been a part of her life. Why not pick up a few tips from her workout and diet regimen?
Maintaining Post Pregnancy Figure Like Shilpa Shetty
Shilpa embraces all kinds of workouts to sculpt her body. Two days devoted to yoga, another two days devoted to strength training and the last day devoted to cardio comprises a typical Shilpa Shetty workout routine. Wait, don't let this overwhelm you. We have it simplified.
1. Feel good to look good
The Big Brother star maintains that workouts aren't to look good but to feel good. One of Shilpa's fitness secrets is weight training. She dismisses the notion that it builds up body mass resulting in a masculine appearance. For those who can't fit a workout into their busy schedule, she recommends taking the stairs and walking to places. Something you too can do!
2. Eat right, not less
A foodie at heart, one of the best Shilpa Shetty diet tips is eating a healthy balanced diet. She also strongly believes in replacing all whites with browns, i.e. white bread, rice and sugar with their brown counterparts. Here's what a typical diet plan of Shilpa Shetty consists of:
Her morning starts with amla or aloe vera juice
Breakfast is porridge and tea with brown sugar
Lunch includes dal and veggies with brown rice or chapattis made from different high fibre grains.
A tea lover, she has a cup of it in the morning and evening as well as a cup of green tea in the afternoon.
A salad, soup and chicken comprise the last meal of the day
One day in the week is set aside for sweet indulgences like kulfi, cakes and gulab jamuns
3. Start post pregnancy weight loss early
Shilpa Shetty's weight loss plan after pregnancy started just four and a half months after the birth of her son. To begin with, she started cycling and walking to regain her stamina and muscle strength. 25 minutes, thrice a week, and three weeks later, she was back to form and training with weights. She now gets in an hour and 15 minutes of exercise five days a week.
4. Never give up on health
Shilpa Shetty has a message for all new moms out there struggling with weight gain post pregnancy: it's to never let yourself go. Even if you can't fit Shilpa's fitness routine into your schedule, you can eat a balanced diet. Just make sure you aim for it only after four months post-delivery.
The actress and model stands out as a fitness icon and is an inspiration for many who aim to attain better health and wellness in their lives. Try incorporating Shilpa Shetty's diet and exercise plan into yours and see the difference it makes!