Your One-Stop Makeup Guide for 2021 – The Year of Glitter Glam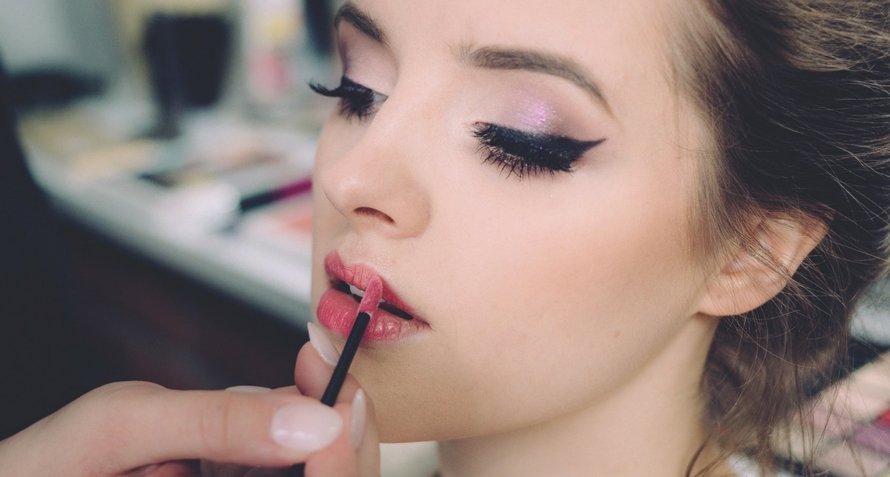 Are you caught up on what's in and what's out in 2021's makeup trends? Here's a comprehensive look at the best makeup trends of 2021.
The year gone by has blessed us with standout makeup trends, inspired by all things unicorns, holographs, gold, and glitter, while occasionally venturing into uncharted and frankly, unnecessary territory (read feathered brows and nostril extensions!). With the New Year upon us, however, it's time to see what 2021 has in store for makeup enthusiasts out there. Read on to find out the makeup tips and tricks to put your best face forward, all year round!
Seasonal Makeup Tips
There are different makeup looks associated with every season. While spring and summer are the times to pop with vibrant colours, gloomier weather conditions require you to take extra care of your skin, apart from sporting those dramatic smokey eyes. So, come hail, shine, or rain, try these simple makeup tips at home to up your makeup game!
1. Winter Makeup Tips
Dull and flaky skin need not be the norm for winter. Achieving that all-natural glow to your complexion can be easy as long as you indulge in a regular skin-care regimen. But if there was ever a season to never leave your moisturizer and lip balm behind, winter is it! While Indian winters are rapidly bidding adieu, you can keep these makeup tips and tricks ready for when the chilly weather rolls around again.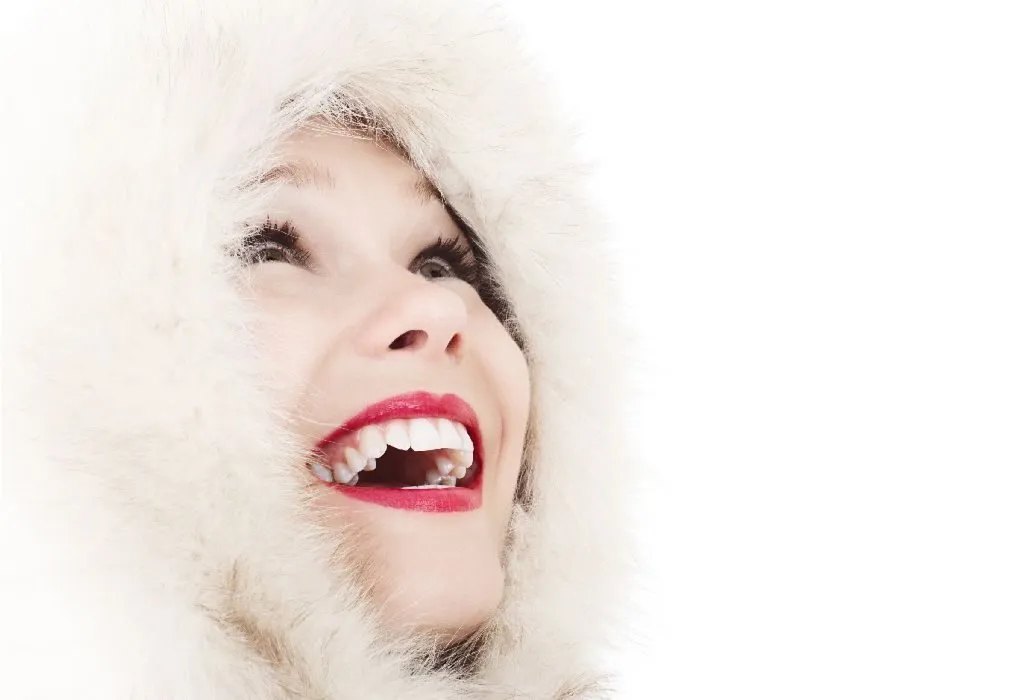 A classic winter look is bold, dark colours, and quite intense as an aesthetic. In fact, the beginning of 2021 witnessed vampy, extremely dark shades of lipstick along with glossy, metallic shades as well. Eye makeup also went through a makeover with colours redefining the classic smokey eye and eyelashes too. What began as a winter trend will be seen carrying forward into the summer months as well, in terms of dramatic shades and tones on the eyes.
Moisturize, moisturize, and also, MOISTURIZE! Your skin needs every source of hydration it can possibly get, internally and externally.
Switch to creamy, milk-based cleansers as opposed to foam or gel ones.
Avoid using matte lipsticks in the winter, as it further dries out your lips. Go for hues like berry and rose tones, which work well for Indian skin tones, in tinted lip balms and creamy lipsticks.
2. Summer Makeup Tips
Spring and Summer 2021 brings with it a whole new wave of glitter mania on the makeup front. In addition to the bling and sparkle, neon lips from the 80's are set to make a big comeback too. Watch out for sparkling, glowing skin and statement blush on the cheeks, along with dramatic eyeshadow and dark lines. Keep your basic look intact with the following summer makeup tips and jazz it up as per the trends on the runway!
Waterproof mascaras, liners, and lipsticks should gain dominance in your makeup arsenal to combat dreaded, inevitable sweating.
Sunscreen is synonymous with summer as much as mangoes are. Invest in a good sunscreen, one that offers protection, moisturizes the skin, and provides a matte finish once applied.
While foundation is a necessary product, it can prove to be slightly heavy for summer months. Instead, opt for a BB crème with an oil-free base which is more lightweight, and gets the job done. You can top it off with an oil-free compact powder to finish your look.
Neon lips are the fad for this year; however, you can also stick to classic lip colors like cherry red, deep plum, and wine red for your summer avatar.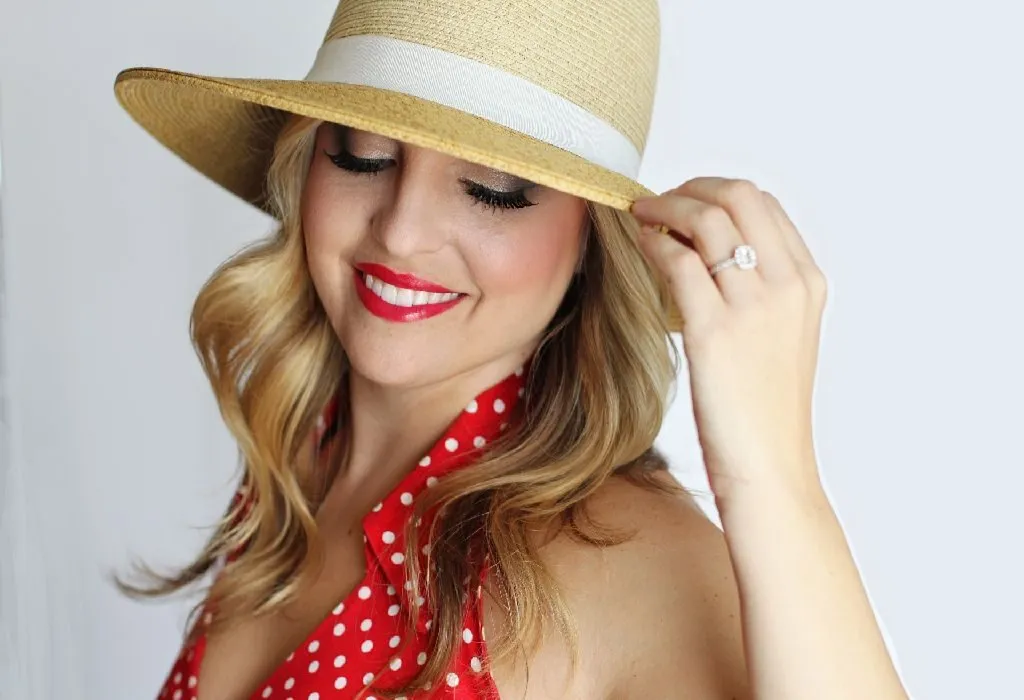 3. Rainy Season Makeup Tips
Summers find a way to smudge our carefully applied makeup from all the incessant sweating; rainy seasons prove to be equally difficult when it comes to keeping makeup intact. Dreary weather, therefore, brings with it the need for brightly coloured clothes, brighter accessories, and long lasting types of makeup!
As in the summer months, waterproof products will be your best friends while stepping out during natural showers.
You can also try a thin coat of tinted moisturizer as an alternative to waterproof foundation; lightweight and long-lasting, it can be your rainy season makeup staple.
Using primer is a way to help your makeup stay on and keeping your tinted moisturizer from melting off. Opt for crème blush over powder blushes as well.
You can add a bright pop of colour to your look by incorporating shades of coral, fuchsia, and plum red in your lipstick shades.
Makeup Tips for Occasions
Special days and celebrations with family or a girls' night out present the perfect opportunity to don on those gorgeous dresses, and sparkle amidst your kith and kin. Birthdays, get-togethers, and especially weddings are a big part of the Indian social calendars, and you want to look your most beautiful self at these events. Here's presenting a makeup guide for those looking to make a statement at the next gathering!
1. Bridal Makeup Tips
Before we get to the professional makeup tips and trends that will grace wedding makeup all year round, there are a few things that the future bride-to-be can take care of in the months leading up to her big day.
Eat, Exercise, Sleep, Repeat! – It's a given that eating healthier and working out ensure miracles for your skin and overall fitness. Skin health can also be attributed to getting plenty of sleep and indulging in a regular regimen of cleansing, toning, exfoliating and moisturizing (and in that order!). Also try taking some well-deserved me-time from your busy schedule to refresh yourself with some spa massages and treatments.
Trials – There are plenty of looks that will pop out from every bridal magazine you pore through, but not everything may seem ideal for your face. Which is why scheduling a makeup test run well in advance can give you the time to see what best suits you. Photographing these trial looks can give you a better perspective of what you'd like to see in your wedding album in the future! Same goes for your hair plans as well.
Eyebrow Care – Your eyebrows play a huge part in your overall look. If you have the desired brow shape well before your wedding day, you can maintain it continuously on your own.
Facials Don'ts – If the first time you'll be indulging in a facial is a few days before your wedding, you'd do better to stay away from a deviation in your beauty routine. Unpredictable breakouts, rashes, and redness are a reality that you don't want to deal with on your big day. Try a facial six months before your wedding day, and once you fixate on what works for you, you can make the necessary appointments in the months ahead.
The Go-to Bag – Keep your makeup essentials prepared in a bag that any of your girls can hold on to for quick fixes during those gruelling photo sessions, especially during summer weddings. This ensures that no one will be running around for a blotting wipe right before that first click as a newly-wed couple!
Experts predict that glowing, dewy skin will work its way into the bridal makeup portfolio this year. Metallic and glittery shades in eye makeup, and glossy lip colours may be the only drama you need, as more and more brides are embracing the minimalist and natural look. Indeed, the tagline for Bridal Makeup 2021 seems to be 'Less is More'!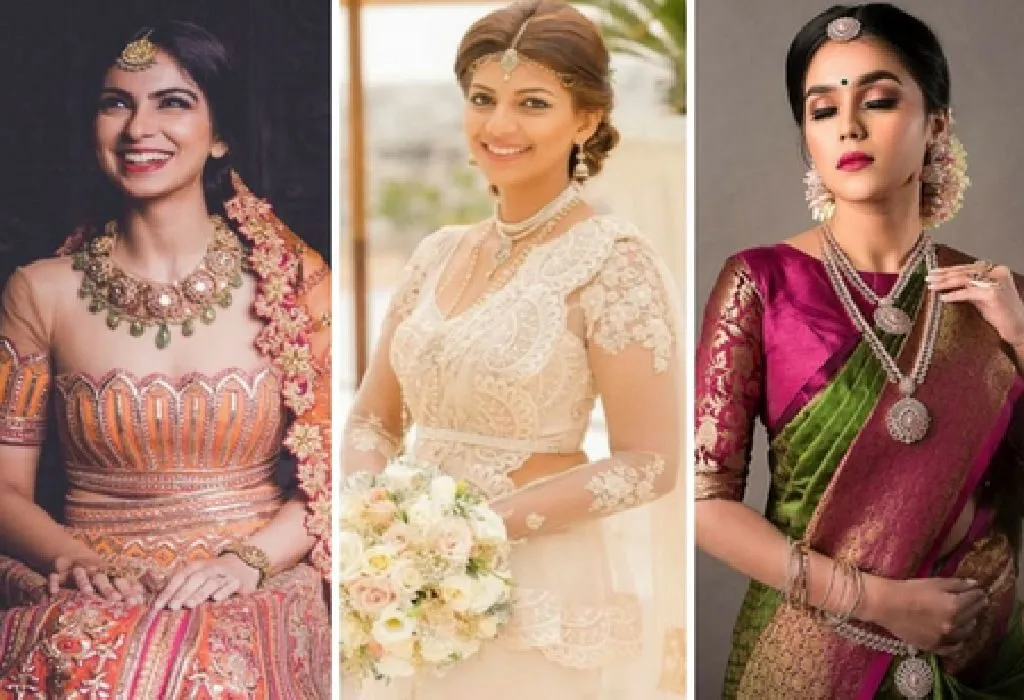 2. Makeup Tips For Family Get-Togethers
No time like a family function to dig out those designer lehengas and shiny accessories that you stuffed into your wardrobe after the last big gathering, and showcase the hottest trends of the season. Keep in mind what the occasion is and who it is for. You wouldn't want to overshadow the star of the function with a heavier makeup look than them!
Since these occasions will most probably have you on your feet the whole day, ensure that your look, however natural or dramatic, is long-lasting; you don't want to look washed out (or worse still, panda-eyed!) in all those selfies you'll be clicking. Comfort, low-maintenance, and longevity are keywords to live by. Keep a facial mist handy too for some skin refreshment after all the dancing and running around you'll be up to.
Lastly, all waterproof everything in that essentials bag of yours and you're good to go!
3. Makeup Tips For Parties
Parties are the best excuse to plan an elaborate girls' night out and let your hair down. Good food, good company – the fun begins right from the process of dressing up! 2021 is 'The Year of Glitter Glam' – Steal popular looks from the runway and make them your own!
A good primer sets the foundation for longer lasting makeup and can ensure that it stays on all night – essential, yet again, for those #squadgoals selfies you'll be posting on social media!
With glitter continuing to rule runways this year, crystal makeup is a trend that you can try to incorporate into your party looks. You don't have to go all out – instead, glue on crystals on either lash line for a more mystical, yet muted version of the look. Indian girls have the best source of these 'rhinestones' with our age-old bindis available in any cosmetic or general store!
Experiment with sparkle in the eye makeup section too. Sprinkle the glitter dust over your lids and to highlight the inner corner of your eyes as well. Smokey eyes don't just need to be in blacks and browns this year – go wild with colors!
Matte is taking a backseat in lipstick looks this year, with gloss and metallic shades, and even crystals coming up in trends. Accentuate your Cupid's bow with the lightest touch of highlighter, that lend it more definition and sparkle.
Once you're ready with your looks, there's only one thing left to do – paint the town red! (or in glitter, if you will!)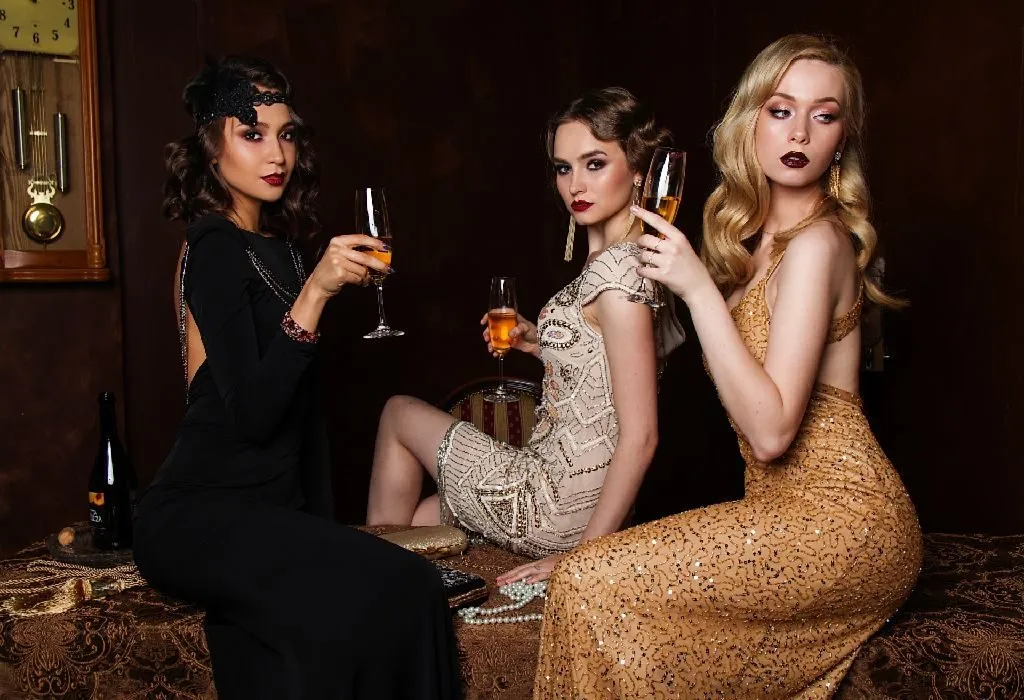 Natural Makeup Tips
Apart from the pros who can rock cerulean blue eyelashes on a daily basis, there are makeup beginners who are learning the basics of how to put on makeup. There is yet another part of the population that likes keeping their makeup au naturel, keeping others guessing with a barely-made-up look. On days and occasions that call for subtlety, classic style, or just a light fresh face, here are some natural makeup tips you can follow.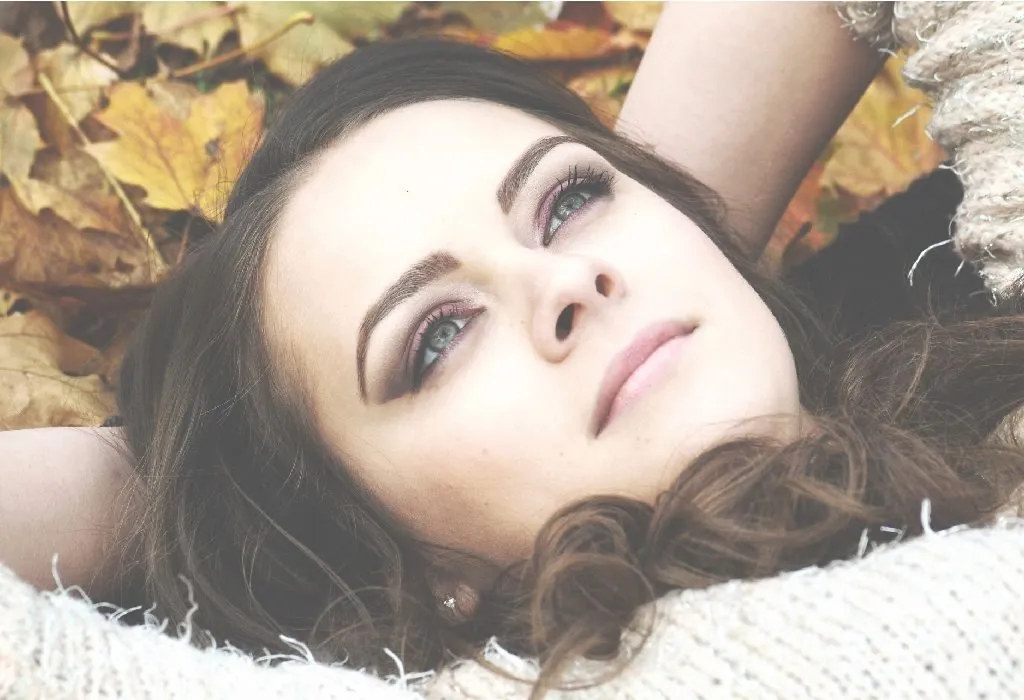 1. Daily Makeup
You may choose to not wear makeup on a daily basis. However, certain professions may require you to do so (cabin-crew/air-hostesses, hospitality, etc.). Whatever be your reason to wear makeup daily, make sure you follow these simple tips to keep it uncomplicated and attractive at the same time.
The 'M' Word – Moisturizer has and will be repeated in this article over and over again. This product will have your skin thanking you in the years to come, when it feels young, fresh, and shows visibly reduced pores and wrinkles.
Apply an even layer of BB Crème with your fingers or a sponge for even toned complexion.
Concealers, as the name suggests, hide visible blemishes on the skin. Dab on, blend in, and build up coverage in thin layers to conceal dark spots. They also are a quick fix for dark circles – simply apply and pat down a small amount with your finger.
For oily skin, you can apply face powder to offset the shininess of your skin, and also allowing your foundation/BB crème to set in.
Blush (preferably crème) brings out a natural flush to your cheeks. Choose one that most suits your skin type among powder, peachy, and brownish pinks. You can also use your lipstick as an alternative to blush!
An important eye makeup tip is that drawing lines on your top and bottom lid actually makes your eye appear smaller. Go for an even, thick line on the top eyelid, and sweep a neutral color (a shade or two darker than your natural complexion) over your lids, finishing the look with a coat of mascara.
For your lips, choose a lip gloss in just one shade brighter than your natural lip colour. Alternatively, you can go for nude shades in lipsticks. Concentrate the colour into your Cupid's bow and blend out towards the corners.
2. Office Makeup Guide
Since the workplace demands a professional aesthetic appeal, muted and natural tones would be most appropriate. The makeup tips and tricks from your daily regimen can be used to look sophisticated and flawless.
However, always keep in mind that your office look needs to be long lasting – you'll hardly find the time to fix yourself up constantly during those meetings and projects! Waterproof products are key to a low maintenance, yet office-appropriate look.
Wear colours that are closer to your natural skin tone; nothing too bright or too dark. Avoid products that come off as too cakey on your skin. You want a smooth, evenly blended out complexion; not skin that keeps flaking off. Carry blotting/wet wipes as these are better alternatives to dry tissues for a quick makeup fix.
Lastly, remember; nothing says 'powerful corporate BAWSE' than an unmistakable aura of confidence!
Different Celebrity Makeup Looks
While celebrities are blessed with access to professional makeup tips suited for their persona and individual styles, we turn to stalking them on social media to draw inspiration for our looks. Here's curating the looks of three most trendsetting celebs getting us on the right makeup track from the very beginning of 2021!
1. Anushka Sharma: Belle of the Bridal Ball
The 'Virushka Wedding' flooded our news feeds for the better part of December. The well-kept secret that it was, people's obsession with the most adorable couple of recent times was absolutely justified. It was, therefore, no wonder that people ooh-ed and aah-ed over every detail of the intimate destination wedding, from the beautiful ceremony, to the dreamy outfits, and of course, Anushka's gorgeousness accentuated with her radiant smile.
https://www.instagram.com/p/BckS2WtA3jF/?utm_source=ig_embed
On her wedding day, Anushka's natural beauty was enhanced with a soft glow using muted tones of peaches and pinks, and defined lash lines and eyelashes – one of the points brides can pick up from her professional makeup artists' tips! For her engagement ceremony, she sported more intense eye makeup with black kohl and brown tones, while keeping her lipstick in the nude range.
Elegant, minimalist, and flawless overall – Just another goal Sharmaji ki beti has set for us to achieve!
2. Priyanka Chopra: Jetsetter; Trendsetter!
https://www.instagram.com/p/Bef7V1jAD2h/?utm_source=ig_embed
From her latest Instagram posts, it can be seen that PC is getting a jump-start on the hottest trends this year, with her colourful eye makeup and equally bold lip colour choices, that don't contrast, but complement each other. The runway has showcased models this year with subtly smudged lips that isn't defined by lip liner, giving them that just-been-kissed look; Ms. Chopra was seen sporting something similar at the Grammys earlier this year, playing to her assets that are her luscious lips. Never one to be constrained by stereotypes, this woman slays constantly; be it in coiffed chignons, rocking a bedhead, or while gracing the covers of international magazines!
3. Sonam Kapoor: #UnfollowTheHerd
https://www.instagram.com/p/BeCvj-4FElo/?utm_source=ig_embed
We can't talk about makeup and not take up the name of someone frequently touted as one of the most fashionable celebrities in Bollywood. Sonam Kapoor is our role model for all things experimentation and pushing the envelope. Redefining classic styles with her outfits and accessories, this fashionista puts her own stamp on her looks.
Be it the all-natural fresh faced look she prefers for daily wear or her tryst with unconventional colours, Sonam's makeup look can't be classified into one generalized bracket, although she does have a soft spot for classic red lips. Keeping it versatile and unpredictable, this girl stays on top on trends all year round, even spearheading a few! Why, it's only February and her Instagram feed has already given us inspiration for at least five different looks this year!
General Makeup Tips for Everyone
While achieving the perfect makeup looks may not work into everyone's schedules, there are methods you can incorporate into your daily routine that will have people asking you for your natural makeup tips!
1. The Ultimate Skin-Care Mantra – Cleanse, Exfoliate, Tone, Moisturize
The very first step you can take is by engaging daily in a skin-care routine, that will have your skin prepped and provide you a strong foundation for any look. There are plenty of brands and products in the market for all skin types; choose what best suits your requirement. Gels, scrubs, alcohol-based, herbal, and DIY home remedies as well – the choices are limitless!
2. Hydration
No other tip would have been as done to death as this one, but with good reason. Water helps to plump up your skin to a certain extent, which makes it less prone to cracking and external irritants. Apart from this, an increased water intake leads to reduced oil concentration in the skin – an advantage that guarantees lesser acne breakouts. Ensure yourself a steady flow of water throughout the day, as opposed to downing the litres in one go, to help your skin retain its camera-ready glow.
3. Must Haves for Beginners
The plethora of beauty products and tools out there are enough to fluster any makeup beginner; but fear not! Among the various types of makeup products, there are certain staples that you can hold on to, to fix your look during the day. As for how to put on makeup, there are plenty of comprehensive tutorials online for every look imaginable!
Moisturizer – Skincare in a tube. Enough said.
Concealer and Foundation – A sheer layer of foundation and a dash of concealer, and flaws and blemishes begone! Keep in mind the undertone of your skin while choosing your foundation, as you don't want your facial skin appearing unnaturally lighter than the rest of your body.
Tinted Lip balm – While not mysteriously disappearing from your bag or makeup drawers, it keeps your lips hydrated, protected from harsh sunlight, and adds that light splash of color.
The Perfect Lipstick –2021 is also the comeback year for Bullet lipsticks, so you'll have your pick from the liquid lipsticks and classic tubes. While nudes are an evergreen option, we also will witness the rise of 80's colours and metallic shades this year. Pro-tip: Exfoliate with sugar to keep lips soft and supple, because chapped lips can prove to be the enemy of perfect lipstick application.
Mascara – Lengthening and giving the lashes volume defines the eyes much more. Curling your eyelashes before applying the mascara (but never after!) can lend your lashes more depth as well. Start at the roots and zigzag your way up with the mascara wand.
Eyeliner – There are pencil, pen, gel, liquid options for practising those eye makeup tips on smokey eyes, tight lining, or the newest fad of negative space cat-eye. While black eyeliner is your safest bet and expected to trend heavily in 2021, you can also experiment with dabbing your inner corner with coloured liner for instant drama.
WATCH: Eyeliner Hacks for Beginners
https://youtu.be/GDjfRkBW5hwMakeup remover and wet wipes – Easier removal of makeup, and no racoon-eyes from smudges.
Facial mists – Apart from an instant spritz of freshness and hydration, it helps to seal in moisture. It also locks in moisture while sprayed on during makeup application.
4. Keep Your Makeup Habits Hygienic
Spring cleaning can be applied to your makeup collection too. Unclean makeup brushes and beauty blenders are hotspots for germs, while old makeup is also susceptible to bacteria build-up. Sharing may not also always be caring, especially when it comes to your products, as well as testers in makeup stores.
If there is one makeup trend to abide by, that is relevant to 2021 and every other day ahead, it is to stay true to who you are. As cheesy as it sounds, following every trend may not suit you, nor does one rule have to apply to all. If swiping on some lip gloss and lightly lining your eyes with kohl makes you feel ready to take on the world, as opposed to doing it in red lipstick; stick to your comfort zone.https://youtu.be/GDjfRkBW5hw