Your Complete Navratri Makeup Guide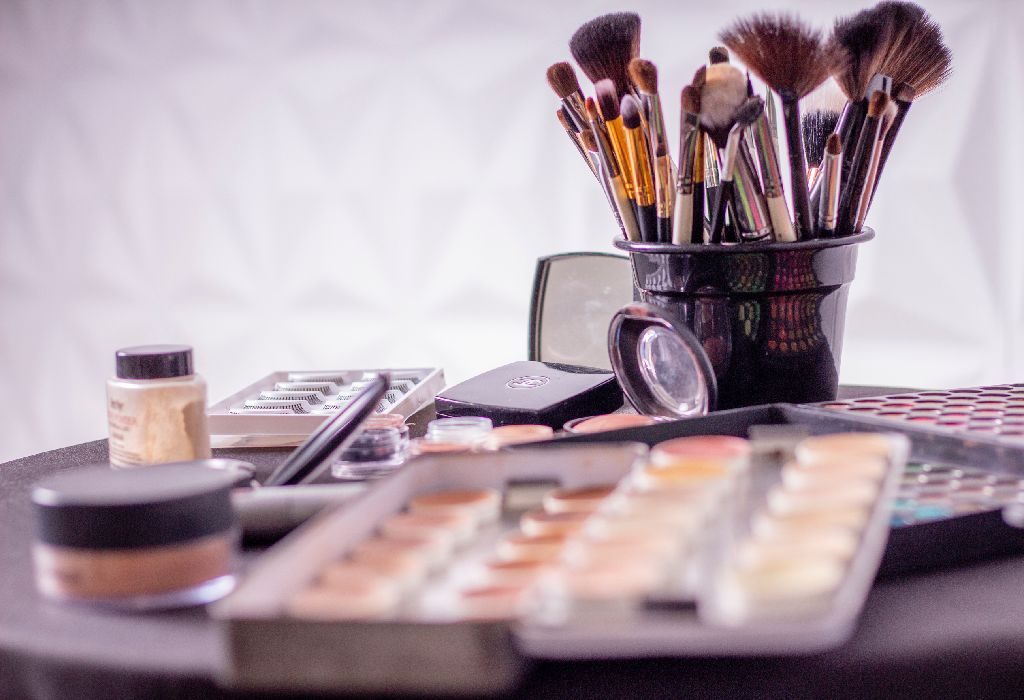 Navratri has begun and you have the plan set in motion for the nine festive days! You have the perfect dresses and the perfect jewellery. But do you have the Navratri makeup guide that can make all the difference to your look?
Make-up hides all signs of tiredness and all those sleepless nights you have had lately. Just like your gorgeous dress, your face must also accentuate your best features. Here is a step-by-step guide to help you look beautiful this Navratri
1. Lips
Lip liners give a definition to your lips.
Choosing a lighter shade and not blending it properly with the lip shade can make the lip liner stand out.
Choose a lip liner that is the same shade or 1 or 2 shades darker than your lip shade. Blend in the line well with the lip shade.
Use a lipstick brush or a cotton bud to blend in the colour.
Pick dark shades or nudes.
Go for a matte lip shade. It is the trending choice for the season.
2. Cheeks
With a little help, the blusher can accentuate your cheekbones, and bring a healthy glow to your face.
Smile and apply the blusher on your cheekbones.
Dust the extra blusher with soft hands and blend it a little with upward strokes on the temples. Don't apply too much. Keep it simple.
Smile and check. You should look like you're naturally blushing.
Choose a blusher that is a tone lighter than your skin. It will help bring out the natural undertones.
Cream blushes are in vogue this season.
Shades of pink, earthy neutral or perfect plum will get you a fresh face radiance.
3. Eyes
Your husband is going to spend most of his time looking into those bedazzling eyes of yours. Add a little drama to those beautiful eyes.However, remember to emphasize either your eyes or your lips.
If you want to use more than one eye shadow, remember to pick up shades that belong to the same family of colour. Do not use more than three different colors.
Use brown eyeliner over the black one, for a night look.
For a morning look, be adventurous with the colour of the eyeliner. It will give the eyes a softer edge. Glitter Eyeliners are a good option.
Apply mascara to the full length of your eyelids.
Apply the mascara in a zigzag motion, starting from the roots of the lashes to the tips. It will give them more volume, leaving your husband gazing into your eyes.
4. Eyebrows
Indian women are blessed with thick eyebrows. Take the time to groom your brows – it will frame your eyes and give a structure to your make-up.
Choose a shade that is lighter than your natural hair colour.
Don't paint. Only fill in the gaps that you can see in your brows.
Pass the eyebrow brush twice through your brows to give a more natural look.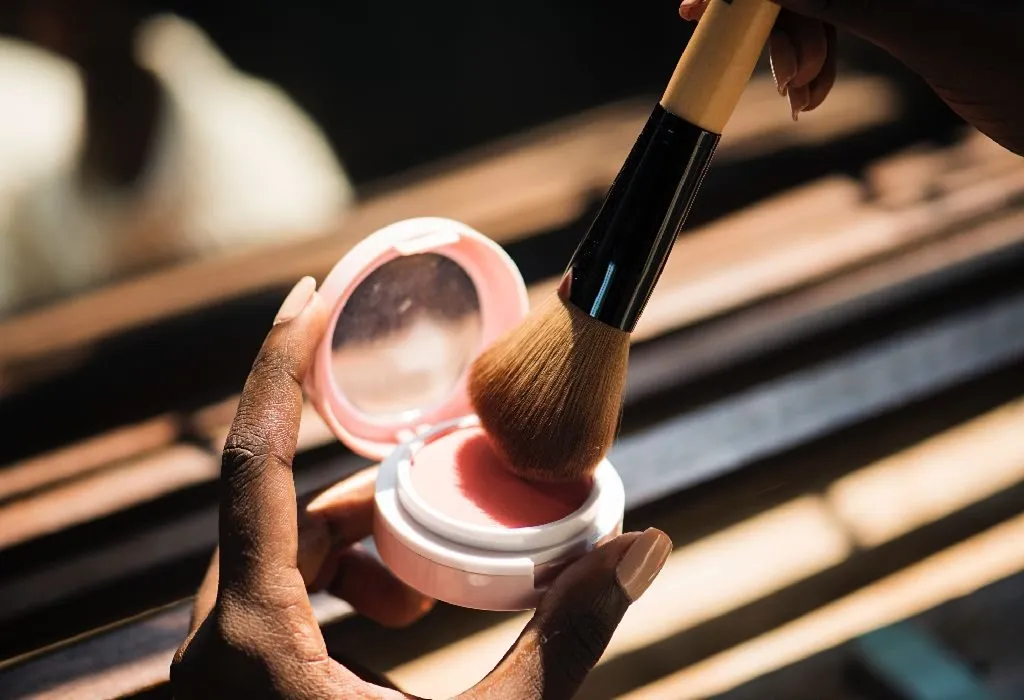 5. Concealer
A correctly applied concealer can hide the tiredness in your eyes, and give them a well-rested appearance.
Draw an outline of a triangle under your eye with the concealer, with one side of the triangle covering the width of the eye and the triangle pointing downwards. Blend it properly with the rest of the make-up.
To hide puffy eyes, use a shade darker than your complexion, but for dark circles, use a lighter shade.
Use your fingertips to blend in the concealer.
Use a sponge to give a smooth finish to the concealer.
Use the concealer after applying the foundation.This way, you won't use much of it.
Choose make-up products and colors that work best for your skin. Remember, lePass the eyebrow brush twice through your brows to give a more natural look.ss is more -keep your make-up subtle, and focus on only one facial feature. This festival season, let your outer beauty be a reflection of your inner beauty!