#WWC17Final: Eleven Women, One Tournament Lost, But a Billion Hearts Won!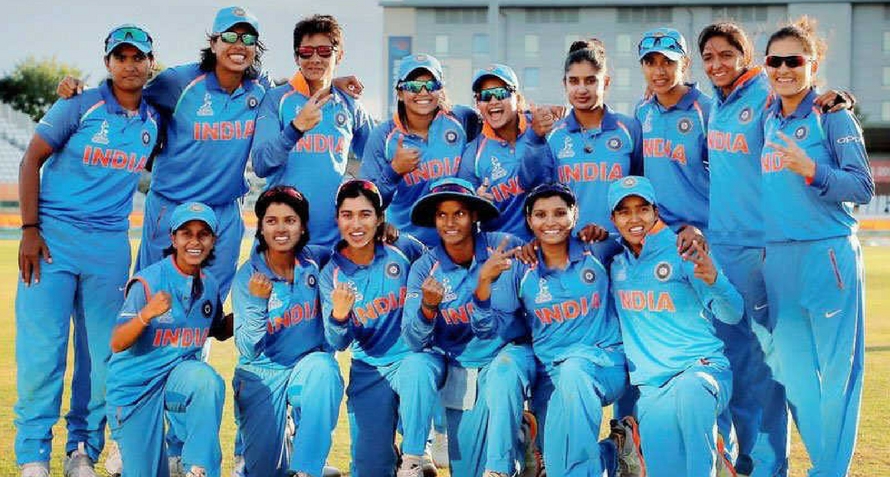 In this Article
The Indian Women's Cricket Team's performance at the recently concluded Women's World Cup 2017 has ignited the spark within Indians to give the love and support that these women deserve!
If you've been living under a rock, we've got some brilliant news for you! The Indian Women's Cricket Team made it to the finals of the Women's World Cup 2017! While they did lose the final to three time world champs, England, they won a billion hearts with the display they put on! And it's time we appreciate their achievements and their world-class display despite the hurdles they face – hurdles non-existent in the world of men's cricket! From Mithila Raj to Jhulan Goswami, these are women that India needs to celebrate – it's long overdue! And by the looks of it, India has finally started doing just that with social media flooded with love for them!
Indian Women's Cricket Team Garner Support from Across India
1. From Superstars…
Even Broken Hearts Can Laugh!!
These Women have started a revolution & I couldn't be more proud 👊🏽 #WWC17Final pic.twitter.com/gVfHI08XHi

— Akshay Kumar (@akshaykumar) July 23, 2017
2. …To sport stars,
Super proud of the girls. Tough luck today but womens cricket in India has truly arrived. Thank you girls .Salute your spirit.#WWC17Final

— Virender Sehwag (@virendersehwag) July 23, 2017
3. From Indian Fans
Well played #WomenInBlue .The nation is proud of you! U won billions hearts. #WWC17Final #IndvsEng pic.twitter.com/vq6bx8SnT3

— Sudarsan Pattnaik (@sudarsansand) July 23, 2017
4. …To International Friends,
https://twitter.com/Za1d/status/889183693817991174
5. Even the Prime Minister of India had a word of support for the team!
Our women cricketers gave their best today. They have shown remarkable tenacity & skill through the World Cup. Proud of the team! @BCCIWomen

— Narendra Modi (@narendramodi) July 23, 2017
6. Despite the loss, some took it as a good sign,
If that hurt then everybody bled blue irrespective of the gender of the team. That's a victory ain't it? #WWCFinal17

— Neeti Palta (@neetipalta) July 23, 2017
7. With others adding in about the inspiration these women are for future generations!
After Sindhu made silver – people were lining up for badminton coaching for their daughters. I hope this happens with cricket now.
— Aparna Jain (@Aparna) July 23, 2017
8. We couldn't agree more Mr Jadeja!
Congratulations England! You Played Better. You Won The #WWC17, Women In Blue Won 1.2 Billion Hearts.🇮🇳💪🏾🇮🇳
#INDvENG #IndvsEng #WWC17Final pic.twitter.com/FwespsCXgY

— Sir Jadeja fan (@SirJadeja) July 23, 2017
As for the loss of the world cup, Mithila Raj's reaction to losing the World Cup broke many hearts but she should hold her head high and be proud – she's set the stage for a whole generation of girls to go for this glory! It's high time we move on from "It's a gentleman's game" or "Only boys play sports" and encourage our little girls to take up sports as well! Mithila Raj and the Women's Cricket Team of Indian are proof of just how far girls can go! While we may say that we don't discriminate between our daughters and sons, gender bias exists even in our privileged world and we need to mind the gap starting today!
We are so proud of you, India's Daughters! Wishing you all the best for future tournaments – and remember that we will be rooting for you!