Wow! 12 Amazing Facts We Bet You Didn't Know About Mother's Day Celebrations!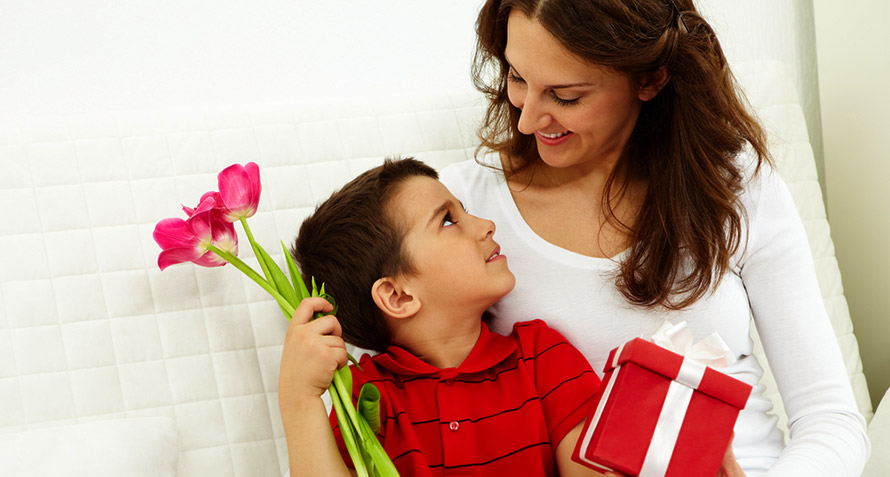 Mum, ma, mumma, aai, mummy…. the names are many but the feeling is most definitely one. Love! Mothers are the backbone to a child's life and that is why every year we celebrate them on Mother's Day… for the important and irreplaceable role they play in our lives.
Mother's Day, celebrated on the second Sunday in May, is one day in the year that corporates, families and stores go all out to honour mothers everywhere. To some of us, it may seem like a marketing stunt – after all, mothers should definitely be celebrated every single day, right? True. But in the chaos of daily life, rarely do we get the time to say thank you to our moms, or take time out to pat ourselves on the back for the role we play as moms. If one special day lets us do both, and so wonderfully, we think it is a spectacular occasion to celebrate!
But did you know there is an interesting history behind Mother's Day as we know it? Let's find out some fun facts about this day that led us to where we are today. Some of these facts are just downright amazing!
1. The Oldest Mother's Day
The very first Mother's Day was said to have been celebrated in 1908! Anna Jarvis from the U.S. decided to honour her mother with a memorial. She was also known to have started a committee in 1868 called "Mother's Friendship Day" to reunite families post the Civil War. It was in 1914 that Mother's Day became a recognized holiday in the United States of America.
2. Time To Call Mom
Approximately 122 million calls are made to mothers on Mother's Day in the United States alone! That's a lot of caring children and happy moms, how nice!
3. M For Mother
In most countries and languages the word mother begins with M. Maa in Hindi, Maman in French, Mother in English, Madre in Spanish… just at the top of our heads. Isn't that beautiful?
4. Best Flower To Gift Mom
The most common flower given on Mother's Day is a carnation. Red and pink carnations for mothers who are alive and white for ones who have passed away.
5. Trick Or Treat?
No, we haven't confused Mother's Day with Halloween! There was a time when in Yugoslavia, children used to tie up their mothers on Mother's Day. In order to be freed, she had to feed them with treats! Ouch!
6. The Gift All Moms Want
According to a poll, a spa visit is the number 1 gift all moms would like on Mother's Day. There, we just saved you tons of thinking time and browsing for gift ideas on Google! If you are looking for something extra creative, we recommend you take a look at these unique Mother's Day gift ideas.
7. And The Gift No Mom Wants
Also, according to the same poll, the least favourite is appliances! So, let's stay away from those hair dryers, blenders and juicers this Mother's Day!
8. What's In a Name?
Mother's Day has tons of different names in different parts of the word. Mothering Sunday for one. Some of the others are Refreshment Sunday, Rose Sunday and our favourite one, Pudding Pie Sunday!
9. Moms Are Priceless
We know the value of our mom is priceless. But just for some perspective – consumers of the United States spend a whopping 168.94 million on Mother's Day!
10. Moms Like These Gifts Too
While cards and flowers are most popular on Mother's Day, here are some other gifts that are popular too:
Dinner
Gift Cards
Home Decor/Kitchenware
Clothes and Jewellery
Books/CD's
11. Whopping Market Value
We saved this for the last: ever wondered what a mom would get paid if motherhood was a job, like an office job? We know that the job of a mother is a 24/7 commitment. It has no set work hours, no 'free' or 'off days', and the challenges never end. But if we had to put a value to the job of a mother, popular studies rate it at $65,284! Woohoo! But honestly, we know she is worth much, much more. Her legacy will go on for generations to come whether it's her yummy recipes or her mannerisms which we unknowingly adopt.
12. Mother's Day is a popular card-sending holiday
Mother's Day ranks third among the most popular occasions for sending greeting cards, following Christmas and Valentine's Day," as stated by the Greeting Card Association. This holiday is celebrated by millions of people worldwide who express their love and gratitude to their mothers or mother figures through the act of sending heartfelt messages in the form of greeting cards.
This year on May 14, when you shower your mom with love, gifts and time, also tell her these amazing facts to make her feel every bit worth it! Happy Mother's Day!