When Hubby Shies Away from Sexperiments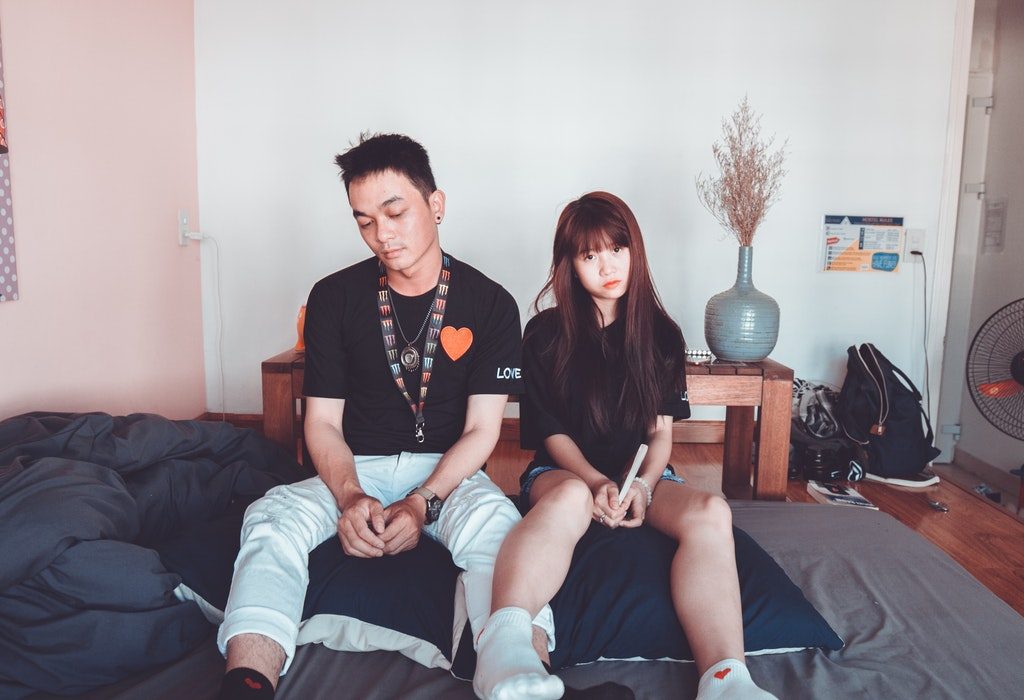 In this Article
Sex, awesome as it is, can become routine if the same postures and techniques are repeated forever. Experiments in bed can help you spice things up! Just make sure your husband is as excited as you are. If he isn't, find out what could be holding him back.
With the passing of time in a marriage, the novelty of sex may die down and a routine may overtake life, even in bed. It's not unnatural to get a little bored. If you're dying to add some spice to your love life, why not try new things? Talk to your husband about it and see how he feels. Just don't be surprised if you need to convince him. After all, despite the notion that men are sex-crazy, it's not always true.Dealing with Sex Performance Anxiety in Husband
Why your Husband Dislikes Experimenting in Bed
1. Lack of confidence in his sexual prowess
Contrary to popular belief that men want sex to satisfy just their needs, many are equally concerned about being able to satisfy their partner's needs as well. If hubby shies away from trying something new in bed, you'll need to start dealing with sex performance anxiety in your husband. What if he is doubtful about living up to your expectations? Don't weigh him down but instead, try seducing him and then slowly taking things ahead.
2. Pornography overdose
Lots of men grow up watching porn and masturbating – something that's completely normal and healthy. However, the sex life of a normal person can never be as eventful as porn makes us believe! If your husband too fantasized about having the same kind of sex after marriage, this porn hangover could be another reason for his 'disappointment' and unwillingness to try new things. The best way to ignite passion in your relationship is by starting out with small experiments and then moving on to bigger and wilder ideas.
3. Lack of chemistry in bed
How comfortable are you and your partner in bed? When it comes to sexperiments, it's important that you share a high level of comfort and trust. If your husband feels that there's an absence of sexual chemistry between the two of you, he might not be too keen on trying something different. But, don't you worry. All you need to do is start expressing your feelings more openly to him, especially in bed. Be vocal about what you like and ask him what he expects of you too. Satisfying each other's sexual fantasies can spice up not just your sex life but your marriage as a whole.
Before you propose sexperiments in bed, gauge your husband's mood. If he seems too tired or stressed about work, let go of the idea and leave it for another day. Now that you know the possible reasons behind hubby's apprehensions and how to handle sexual refusal, you're equipped to bring your wild sexual fantasies to life. Still, if things just don't improve, you might want to consult a therapist.