Wheat Banana Cake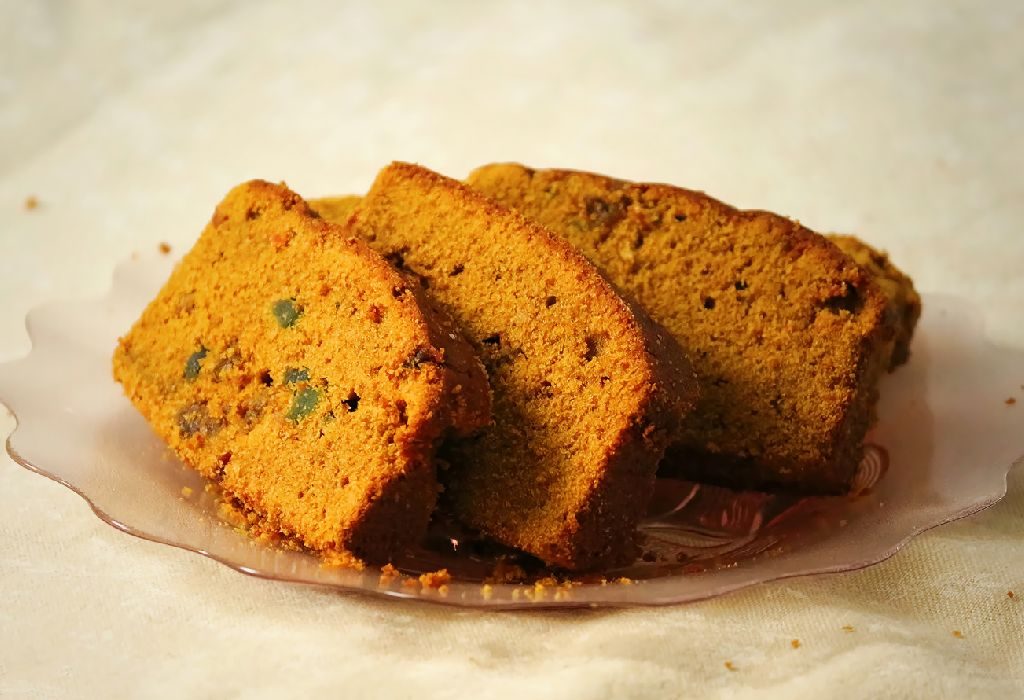 In this Article
This cake is very healthy. Sounds clichéd? Wait until we give you the reasons. First, it is made of whole wheat flour. Second, it contains the goodness of bananas. Third, it contains honey instead of sugar. We think our recipe justifies and passes the parameters of being a so-called 'healthy' dish with flying colours. What's more? It is a novel tiffin item and a perfect summer holiday snack for your kids.
| | | |
| --- | --- | --- |
| Serves | Preparation Time | Cooking Time |
| 4 People | 20-25 Minutes | 35-40 Minutes |
Ingredients
2 medium bananas, mashed
1cupwhole wheat flour
1 tsp baking powder
1 tsp baking soda
A pinch of salt
1/4 cup oil
1 tsp vanilla extract
1/2 cup honey
10 halved walnuts, chopped or any dry fruits of your choice (optional)
Method
Step 1
Preheat the oven to 350 F for 10 mins. Grease a bread loaf pan with butter and sprinkle a little maida. Keep aside.
Step 2
Sieve together flour, baking soda and baking powder.
Step 3
Mash the bananas and add honey, milk, oil, vanilla extract. Beat well till everything is mixed.
Step 4
Now add flour a little by little, mixing it every time. The batter will become runny, but you need not worry as it will bake beautifully.
Step 5
Spread half the walnuts in the bottom of the prepared pan. Now pour the batter, spread remaining walnuts on top.
Step 6
Bake in the preheated oven at 350 degree Fahrenheit for about 30-40 minutes till a knife/toothpick when inserted in the center, comes out clean. Once it cools down a bit, remove the cake from the pan.
Step 7
Serve when warm. It also tastes great when cold.
Nutritional Information
| | |
| --- | --- |
| Calories | 1247 Kcal |
| Proteins | 0.5 g |
| Total Fat | 54.6 g |
| Total Carbohydrates | 78 g |
| Cholesterol | 0 mg |
| Sodium | 1426 mg |
| Potassium | 601 mg |