What to do when your Sex Drive is Higher than His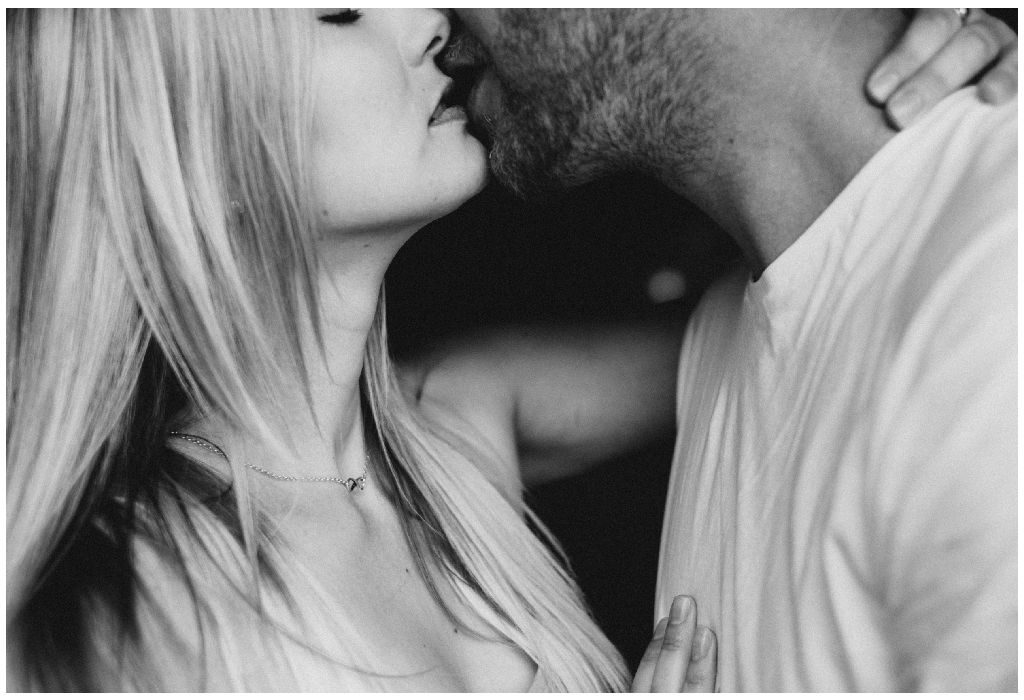 In this Article
When we talk about low libido, it's common to pin it on the wife. But what do you do if your husband has a low sex drive? Do you find yourself questioning your appeal? Don't! Help him "fix" his issues and find satisfaction in your marriage again.
If all the romantic books and movies that you've devoured over the years are to be believed, it's the men who are sex-crazed all the time. Little wonder you expect magical long nights of passionate lovemaking with your partner, whose libido is right out of a character from Mills & Boon.
Right? Well, reality can differ a bit sometimes. Your man may not warm up to sex as much as you imagined possible (even when you're dressed in your seduction finery and can't wait to fall in his arms!). In short, your husband has a low sexual desire that is no match to yours.
In such a scenario, it's only too natural to question your self worth – Are you a sex maniac? Does your husband not find you appealing enough? Or worse still, has he lost interest in you? If you find yourself stuck in such an awkward spot where lovemaking doesn't quite figure in your husband's top priorities (unlike yours), then it's time you indulge in a little reshuffle.
Tips for Partner with Higher Sex Drive
1. Cut down the artificial stimulation
Sex is not just about getting a physical release. It's about finding intimacy with your partner and connecting on an emotional level as well. But every time you turn to him, you find that he does the old "I am too tired" routine. You can't understand how he can watch all that porn and still not have any desires. Porn has a debilitating effect on a man's sex drive. It involves a lot of impractical imagination. You don't have to compete with porn or work harder to seem sexier in such a situation. Get him to quit this habit and then start rebuilding your sex life.
2. Find what's killing his libido?
Sometimes the reason for a libido heading "southward" can be a sign of an underlying health issue. Obesity and diabetes are known to be mood killers. While going to a doctor might hurt his male ego, lower sex drive can also be due to lower testosterone levels. Otherwise, it could all really be because he is really too tired overall. The stress at work could be getting more than he can handle. Remember that his loss of interest in sex could be a result of his own issue, which has no relation to how attractive you are.
3. Try to levitate his sex drive
If you've been stressing over how to deal with a husband with low sexual desire, chances are that you've always expected him to desire you 24×7. Sadly enough, that's not the case with everyone. All men have varying libido and sexual appetites. So your man isn't exactly a unicorn! Next time you're in the mood (and he's not!) get him on the same level by helping him levitate his libido! It could be anything from a romantic dance to a bit of bedroom teasing.
4. Deal with it in a positive way
Remember all those times when he was all revved up and you put him off and he silently understood? It's not exactly his way to pay back, but it "IS" your turn to understand. When all your sexy lingerie and seductive moves are still not able to get him up on the horse, it's time to cool off! He might really not be in the mood and his inability to get aroused could cause him to start having doubts on himself and make him irritated all the same time. You can sweat out your frustration in other ways as well! Exercising is known to be a great way to "sublimate" and channelise sexual energy. So, go pump some iron!
5. All's well that ends well
It's true that a prolonged period of sexual drought might make you start questioning your marriage. That's the time when you need to weigh your options. Do you feel that your chemistry is just not that strong enough? Or are your relationship issues affecting the bedroom verve? It's time you start assessing your needs and take steps to improve your relationship!
It might come as a surprise to you, but there are many women who complain that their husbands have "lost interest" in bedroom matters. Take heart. A study in Germany has found that "sexual headaches" are far more common in men than in women! If you really care about the relationship then there's always a way to find a happy ending! Just make sure no matter how many times your sexual needs don't get quenched, your partner knows you're still on his team.
?>