We Love Raveena Tandon's Response to Internet Trolls Shaming Mira Rajput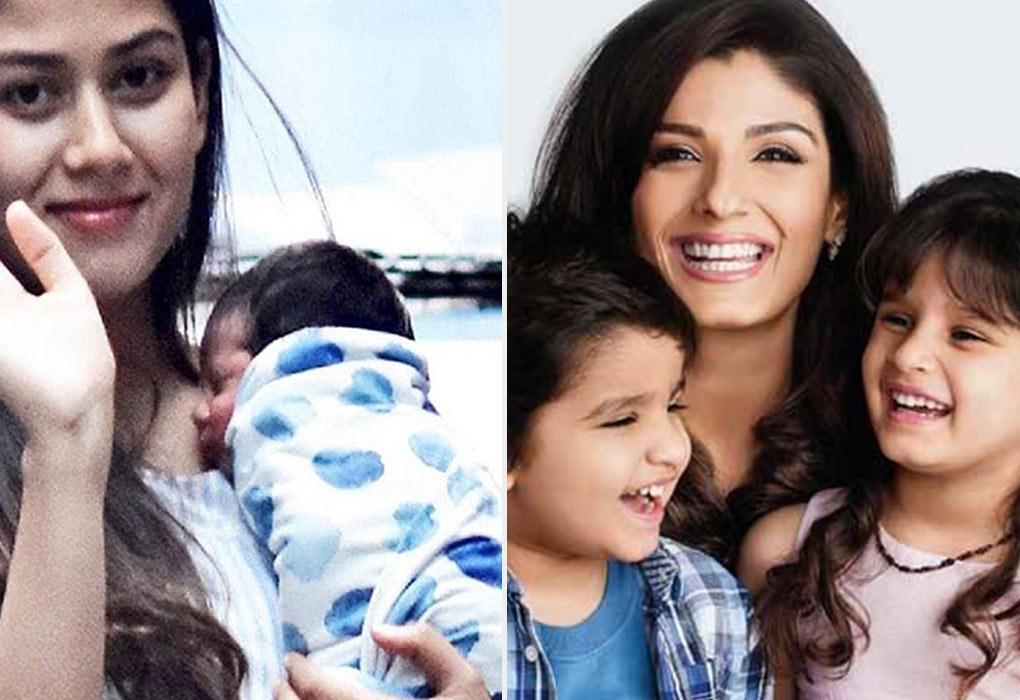 The slightest of mistakes, the smallest of errors, and they all come crawling out and shame you online. Internet trolls can be quite ruthless, and they spare no one. The latest celebrity to face the brunt of trolling is Mira Rajput.
Somehow, she seems to have become a goto target for most Internet trolls. Recently, Mira Rajput was spotted at the airport. However, what sent everyone typing away furiously at their touchscreens is the fact that Rajput's youngest, Zain Kapoor, was seen nestled not in her own hands, but that of the child's nanny.
Not only did the trolls suggest that Mira is failing as a mother because she is not performing her motherly duties, they even compared her with Kareena Kapoor-Khan, who also let nanny handle Taimur on a few occasions.
It is quite sad, that women no longer have the freedom to be tired, vulnerable, or even just human, in the eyes of the world these days. This image of the selfless, giving, 'perfect' mother that we have created, cultivated, and reinforced over the years, has desensitised us to the basic fact that mothers are people too! They are bound by the same limitations that we are, and that they should not be shamed for asking for some help!
However, in a rare Bollywood camaraderie, veteran actress and mom Raveena Tandon expressed her support for Mira Rajput by sharing her own motherhood experiences.
"I've been through motherhood twice over. I didn't need to keep holding my kids in my lap all the time to impress anyone, nor did I grab for my children when I saw the cameras around. When I chose motherhood, I chose it because I wanted to be a mother. No mother needs any certificate of approval from anyone about how good or bad a mother she is."
It was indeed heartening to read Raveena's response. While the media is interested mostly in sparking cat-fights and debates, it was nice to see raw opinions being expressed and support being offered. A mother really need not work for approval. Having a baby should not mean you sacrifice everything and give in to every expectation that people have from you. As long as you know you have your baby's best interests at heart, it is okay to ask for help.
So Mira, hang in there girl, and ignore them trolls! They don't know what they're saying.
Also Read:
Mira Rajput's Wardrobe Challenge Every Mother Can Relate
Mira Rajput Talks About Her Motherhood Confessions
?>