We Are Excited About These 7 Films Releasing This Festive Season!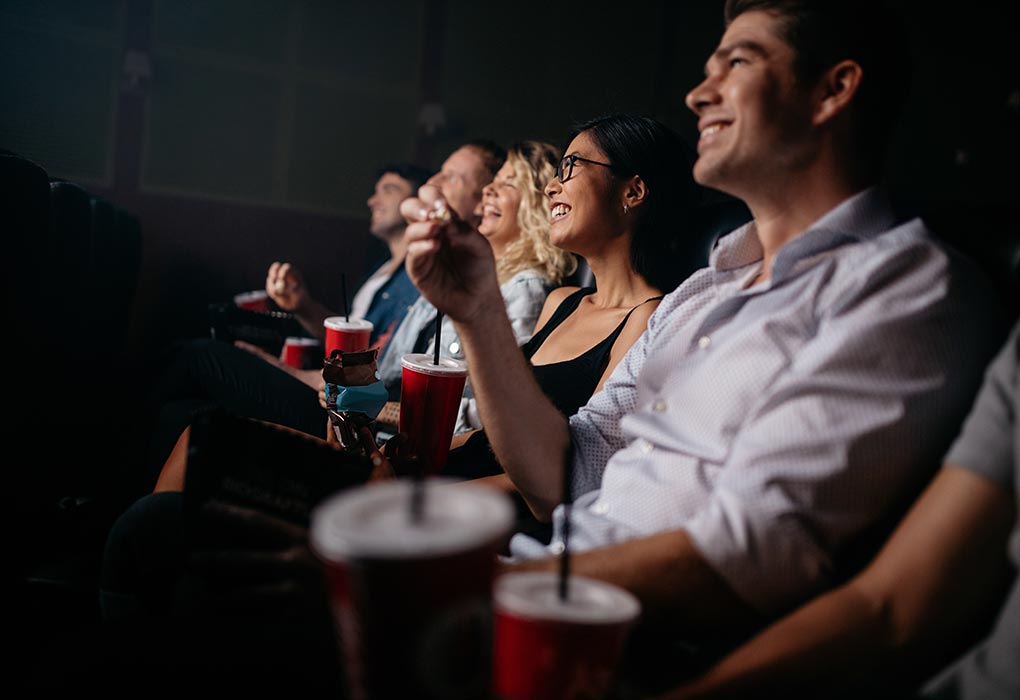 In a movie-crazy nation like India, something about films and holidays just goes so well together. Come vacations or the festive season, and everyone wants to unwind with some entertainment. Well, if you are a movie buff – like most Indians are – you're going to have a great time this festive season! A wide variety of movies is releasing in the final couple of months of 2018 – with action, comedy, and even sci-fi, there is something for everyone! Here are 7 Bollywood movies we can't wait to watch this festive season.
1. Mohalla Assi
Release date: 16th November
[youtube https://www.youtube.com/watch?v=G4-uLtTZ7NU&w=903&h=508]
Sunny Deol seems to have realised that it takes more than a mindless comedy to make a comeback. He has hence taken on a more serious role with integrity and character in this satirical dramedy. A few seconds into the trailer and the main theme of the movie will have established itself – hypocrisy. Considered one of the holiest cities in the country, Varanasi, referred to as Banaras in the film, is also the 4th most polluted – and this is only the first of the many contradictions that define Banaras. The plot revolves around residents of the Assi Ghat, where religion seems to have become the weapon of choice to fight any and every battle. Peppered sufficiently with expletives and explicit-comedy, it seems this one is going to turn out to be interesting, to say the least!
2. Bhaiaji Superhit
Release date: 23rd November
[youtube https://www.youtube.com/watch?v=fuqHJbMmFiE&w=903&h=508]
Touted as Preity Zinta's comeback film, this one will see a lot of faces from yesteryears – Shreyas Talpade (of Iqbal-fame), Arshad Warsi, Ameesha Patel, and protagonist Sunny Deol… which suggests there might be a lot of awkward dancing and unnecessary shouting! However, if there is one stereotype Sunny Deol can play well, it is that of the quintessential small-town naive puttar with big dreams. Preity Zinta's look (from the song Do Naina and the movie trailer) is reminiscent of Veer-Zaara, since she is dolled up in typical traditional Indian-wear – which might be something her fans look forward to seeing. All in all, it seems like a typical over-the-top comedy with good doses of action and emotions packed in.
3. 2.0
Release date: 29th November
[youtube https://www.youtube.com/watch?v=owPuQjInzO8&w=1016&h=508]
Calling on all Rajnikant fans – get ready to make some noise! Writer-director S. Shankar has kept us waiting for 8 long years for this one, since the first instalment of the sci-fi saga released in October 2010. There are a lot of things that make this film special – the larger-than-life star Rajnikanth, crowd-favourite Akshay Kumar as the bad-guy, and a budget that has surpassed even Baahubali, making 2.0 the most expensive Indian film yet. However, what has us positively excited is the fact that the soundtrack for this film was composed by none other than A. R. Rahman, making it his first film of 2018!
4. Total Dhamaal
Release date: 7th December
Who doesn't like an out-and-out entertaining laughter-riot, right? However, this time, the cast has been significantly changed! We have Ajay Devgn in the lead in the third instalment of the Dhamaal series, alongside veteran Anil Kapoor and Dhak-Dhak girl Madhuri Dixit. Riteish Deshmukh, Arshad Warsi and Javed Jaffrey will reprise their roles though – so there will definitely be enough recall value for fans of this series.
5. Kedarnath
Release date: 21st December
[youtube https://www.youtube.com/watch?v=03-KVRmd3xo&w=903&h=508]
This movie will mark the debut of Saif Ali Khan and Amrita Singh's daughter Sara Ali Khan, alongside Sushant Singh Rajput (who has been gone for a while now). While the makers of the film kept the plot and theme of the film elusive, releasing a poster that wasn't worth a thousand words, the trailer does make the promise of this being an entertaining film. The tagline 'Love is a pilgrimage' suggests several themes, which seem to have been handled judiciously – religion, tourism, climate, and of course, love. The visual effects are quite stunning too, making a strong case in favour of watching this one in the theatres!
6. Zero
Release date: 21st December
[youtube https://www.youtube.com/watch?v=Ru4lEmhHTF4&w=903&h=508]
How could the year possibly end without an SRK movie? We love that the actor is picking hatke scripts, even if they are all in the same genre of romance. The trailer of Zero shows it to be a love triangle, with a twist. The three characters could not be more ill-fitted to ever have anything in common; not even enough to get a conversation going! There's a celebrity, then there's a dwarf, and then there's a girl in a wheelchair. However, this is Shah Rukh Khan and Bollywood we are talking about – we bet that, if nothing else, this will be a stunningly extravagant film!
7. Simmba
Release date: 28th December
[youtube https://www.youtube.com/watch?v=JkulfA8maF4&w=903&h=508]
Love him, hate him, you can't ignore him! We're talking about Ranveer Singh, of course! This will be his first release after his marriage, and boy is it going to be amazing! Combine Rohit Shetty's madness with Ranveer's and you're sure to get a great action-packed comedy. This will be another chance for Sara Ali Khan to make a mark on the audiences, if her debut fails to do so. One thing is for sure though – this would indeed be a wild end to a happening year! While the trailer for the film is not out yet, the above teaser of one of the songs being shot for the film is enough to get us excited!
And that's Bollywood bidding 2018 adieu! Which one of the above films are you going to make a bee-line for?