Washing your Windows: Look Out in Style!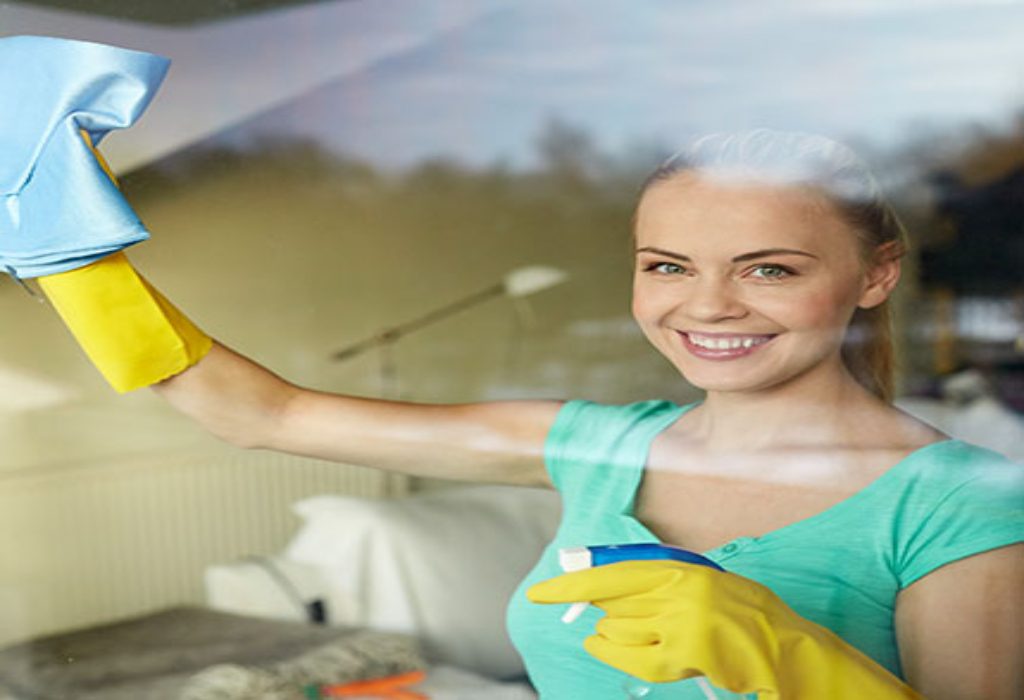 In this Article
Oh yes, we know that washing windows is no smooth task. Thank God for these oft-used tips for washing residential and office space windows, which promise to make your spring cleaning tasks easier and more manageable. Now, you may keep your old-age spraying and rubbing processes aside and wash your windows like an expert. Check out easier ways of going about this task!
Top Tips for Cleaning Windows
What is good for Cleaning Windows?
Still using paper towels or newspaper for rubbing off the dust and grime from your windows? Your residential window cleaning tasks have just become more effective and effortless. How? Head to your favourite store and grab microfiber cloths, soft sponges, a bucket, and differently sized squeegees. These aids will make your house windows spotlessly clean, and good to look through too! Want more? Well, they will also work wonders on your car windows and mirrors.
Tackle a Large Window Easily
For the maintenance of windows, create a mild cleaning solution at home. Add a teaspoonful of dish soap to a bucket containing a gallon of lukewarm water. In case you find it difficult to clean the higher areas of your windows, use a strip applicator for the task. Move your sponge in the downward direction after starting from the top. Wipe dry with a clean lint-free cloth. Get that extra sparkle by cleaning the edges with a microfiber cleaner.
Use Cotton Shirts for Cleaning Small Windows
The best method of cleaning windows, especially the smaller sized or multi-paned ones, is by using the same solution made earlier, but go with a smaller sponge. Slowly, work into the sidelines of the glass panes and wipe clean with a mini-squeegee or soft cloth for a spotless makeover. Here, you may like to use your old cotton T-shirts for giving the final buff. Also, remember to cut the cloth into small square pieces before you go about the task.
Cleaning Window Blinds from the Outside
The outside of your windows can be cleaned the same way. Simply stash the same window cleaning supplies and see good results in a jiffy. What if you're in a high rise or apartment complex? Ask if the windows in your space are removable or if your contract with the maintenance agency encompasses exterior window washing.
Maintenance of Windows
Don't keep wondering about what is the best way to clean windows at all times; smudges will happen. So, instead of stocking up on a year's supply of house window cleaning agents or reaching for your overalls every time you see dusty panes, relax. You can make simple window cleaning solutions at home with your household detergent. Just invest some time in regular touch-ups. The bigger cleaning episodes may take place every 3-4 months—right?
Window washing tasks can become a breeze with these simple tips and tricks in place. Go ahead, gear up for crystal clear views from your abode—you deserve the sparkle in your home!