Warm Foods for Cold Nights – Our Expert Nutritionist Weighs in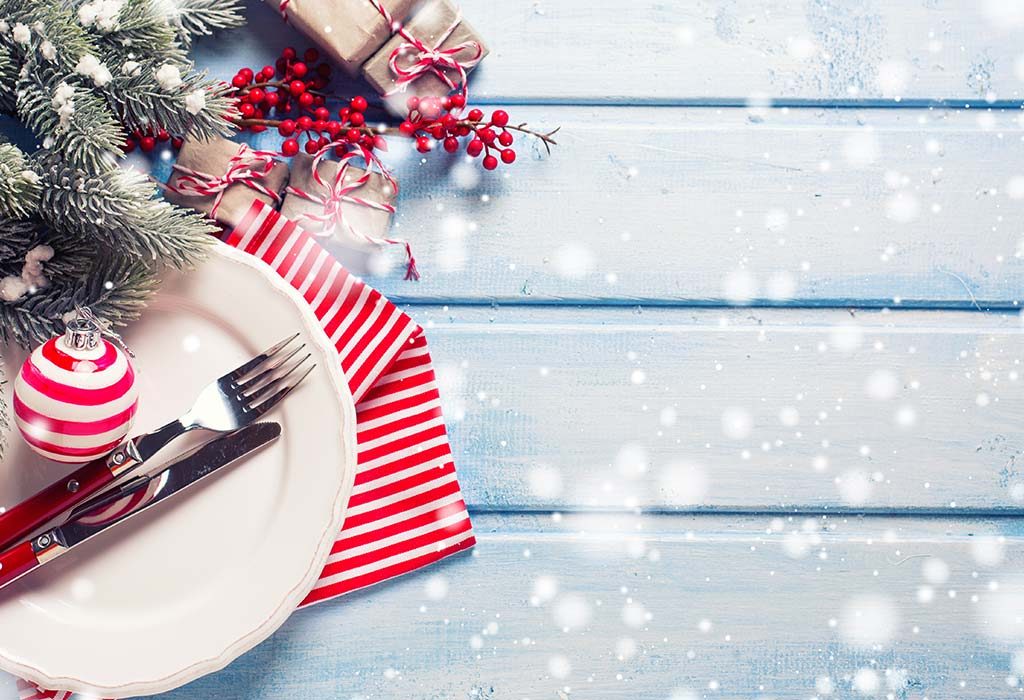 In this Article
The nights are getting colder, but warm food and nutritious food do a lot to keep up the festive spirit. Our expert Nutritionist is here with some nutritious recipes for your next winter dinner party. These are the preferred ones among different Indian cuisines. You can mix and match them according to your taste. There are also other recipes you can prepare by using vegetables freshly available during this season, e.g. green peas, brinjal, spinach and fenugreek (methi). Soups, curries and rice-based dishes are generally consumed during winters.
Starters and Main Course
Chi Al Meh Soup
Chi Al Meh is a vegetable soup from North East Indian cuisine and incorporates natural regional flavours abundantly.
What You Need-
2 roughly chopped onions
1 chopped red capsicum
1 chopped yellow capsicum
1 cup chopped mushrooms
1 cup blanched and chopped spinach
1 cup other vegetables
1 tsp ginger paste
Green chilly paste and salt to taste
How To Make-
In a large saucepan, add the vegetables and ginger paste.
Boil it for 10 mins.
Serve hot. You can also add noodles for some extra bites.
Sarson ka Saag
This is a famous North Indian dinner recipe made when the temperature starts dropping.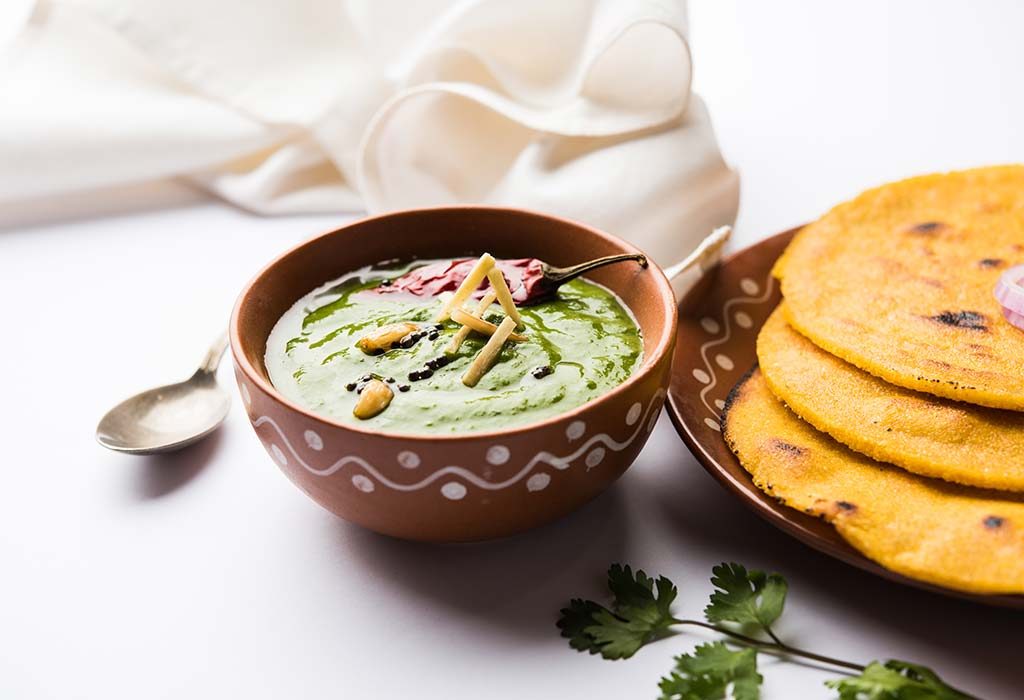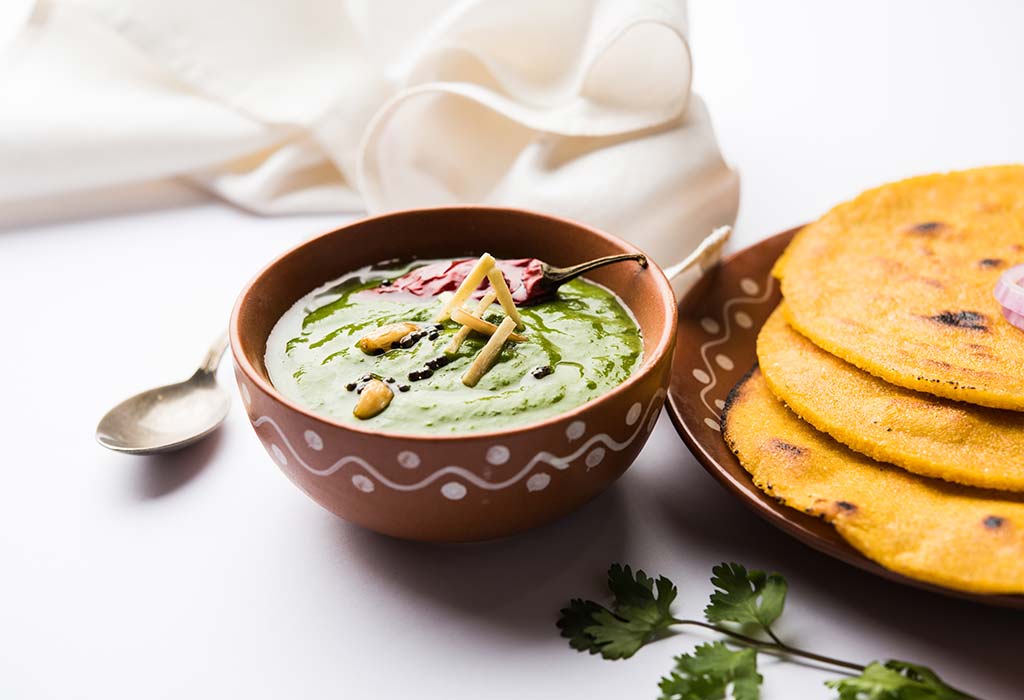 What You Need-
I bunch mustard leaves (sarson)
1/2 bunch spinach leaves (palak)
1 cup chopped radish leaves (mooli ke patte)
1 cup chopped fenugreek leaves (methi)
2 chopped medium-sized onions
3 chopped medium-sized tomatoes
2 chopped ginger
2 chopped green chillies
7-8 garlic
1/2 tsp red chilli powder
1-2 pinch hing powder
2-3 cups of water
2 tbsp maize flour
Salt as required
Tempering for 3 servings
1 finely chopped onion
1-2 tbsp oil
3 bowls cooked saag
How to Make-
For Sarson ka Saag
First wash the greens thoroughly and chop them.
In a cooker, add all the above ingredients except maize flour
Cook for 6-7 minutes.
Pour this along with the flour in a blender.
Blend to a smooth paste.
In a pan, pour the pureed greens and simmer for 30 minutes.
For Sarson ka Saag
Heat oil or ghee in a small pan.
Add chopped onions and fry till they turn light brown.
The saag should be ready by now. Add it, stir and simmer for 2 mins.
Serve hot with makki di roti.
Methi Thepla
Thepla is an alternative to roti and is a well-known dish in West Indian cuisine.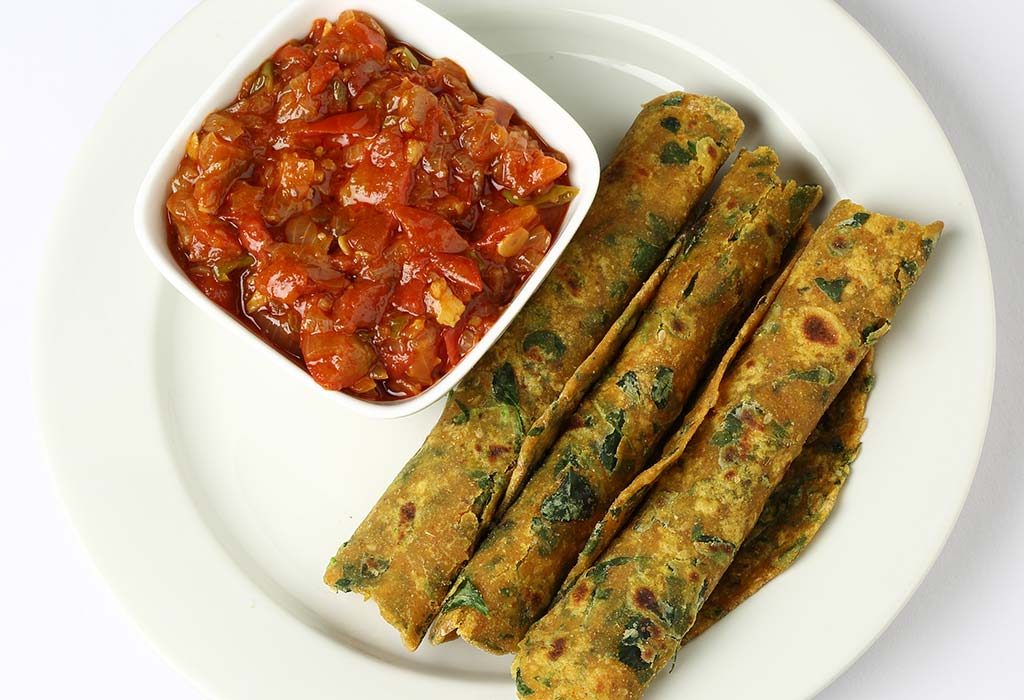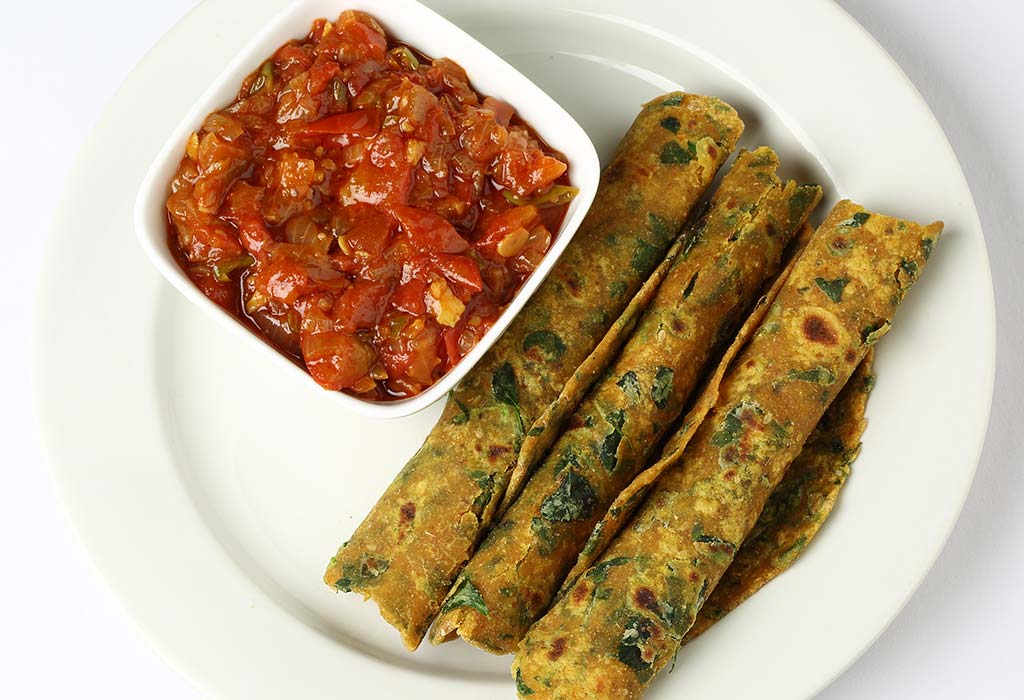 What You Need-
1 cup methi leaves
1 cup whole wheat flour
1/4 cup besan
1/4 cup bajra flour
1/4 cup jowar flour
1/2 inch ginger
1-2 green chillies
1/2 tsp red chilli powder
1/2 tsp turmeric powder
1/2 tsp cumin powder
1/2 tsp coriander powder
Salt as required
1 tbsp oil
4-5 tbsp yoghurt
How to Make-
Kneading the Dough-
Rinse the methi leaves, chop and keep aside.
In a bowl, add all the mentioned flour, spices and herbs.
Add the chopped methi leaves.
Add yoghurt and mix well.
Knead into a dough- no need to add water.
Rolling Thepla
Make medium sized balls of the dough.
Sprinkle flour on it and roll to about 5 inches in diameter.
Making Thepla-
On a hot pan, place the thepla and flip when one side is partly cooked.
Apply oil to both sides in turn and flip a couple more times till fully cooked.
Serve hot with yoghurt or lemon pickle.
Tomato Rice
This is a speciality of South Indian cuisine and very simple to prepare.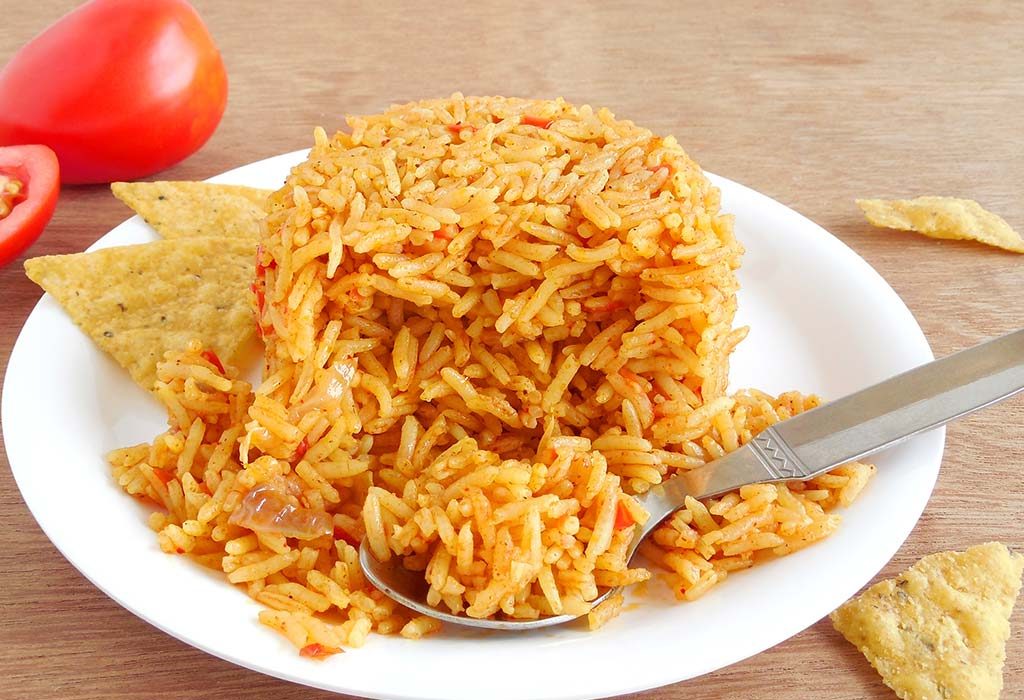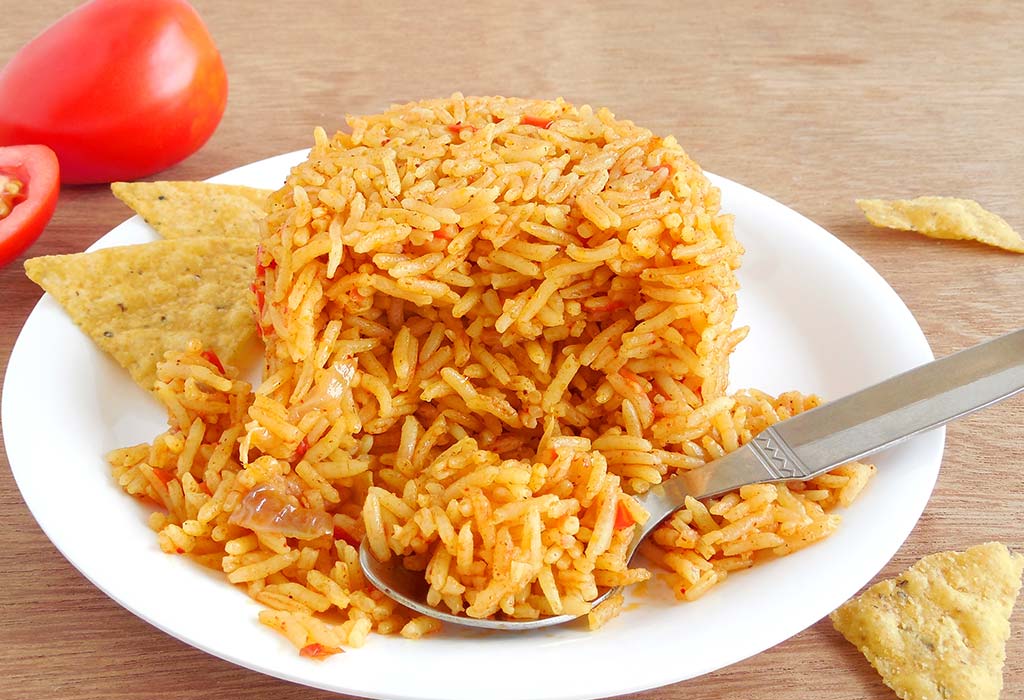 What You Need-
1 cup basmati rice
3 finely chopped large tomatoes
1 finely chopped medium onion
1/2 tsp ginger-garlic paste
1 green chilli
1/2 tsp mustard seeds
1/2 inch cinnamon
2 green cardamoms
2-3 cloves
1/4 tsp turmeric powder
1/2 tsp red chilli powder
1/2 tsp pepper powder
1/2 tsp coriander powder
1 tsp cumin powder
1/2 tbsp mint leaves (pudina)
1/4 cup chopped coriander leaves
1.75 cup water
2 tbsp oil
Salt to taste
How to Make-
Soak rice for 30 minutes, drain and keep aside.
Chop the tomatoes and green chillies, onions, mint and coriander leaves.
In a cooker, heat 2 tbsp oil, add mustard seeds and let them crackle.
Then, add the onions, cinnamon, cardamom and cloves.
Stir and saute till onions turn translucent.
Then, add chillies and ginger-garlic paste and saute till its aroma goes away.
Add the greens and stir and saute for 1 min.
Add the tomatoes and other spices.
Now, add the soaked rice and mix well.
It's time to add the water and salt.
Cook for 2 whistles.
Serve hot with appalam or chips.
Doi Maach
A fish preparation, Doi Maach is widely consumed in the Eastern part of the country during winter.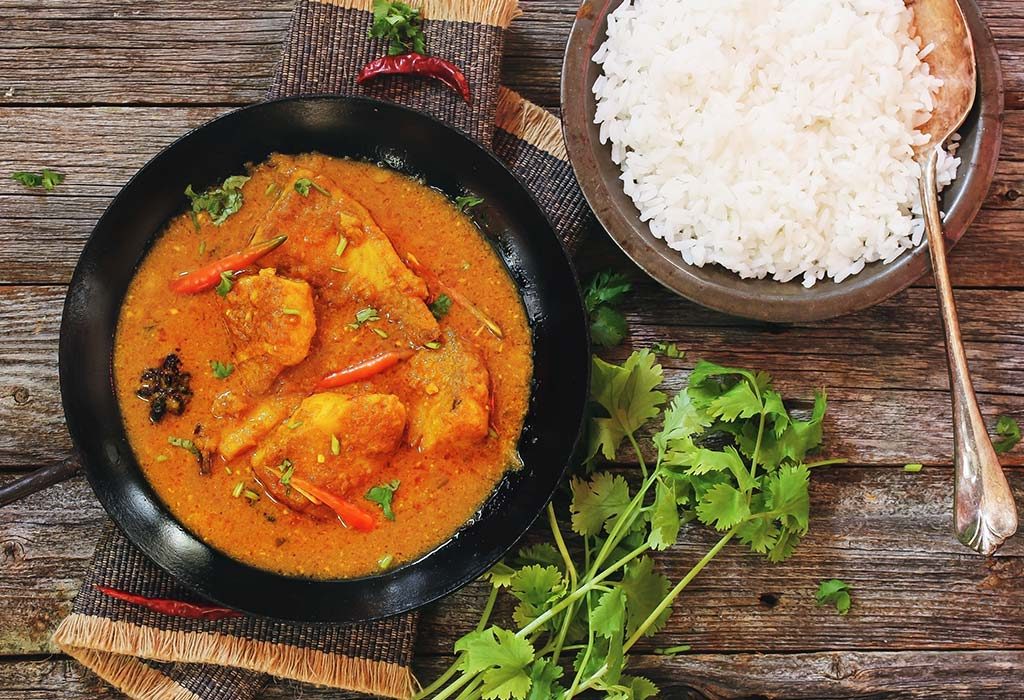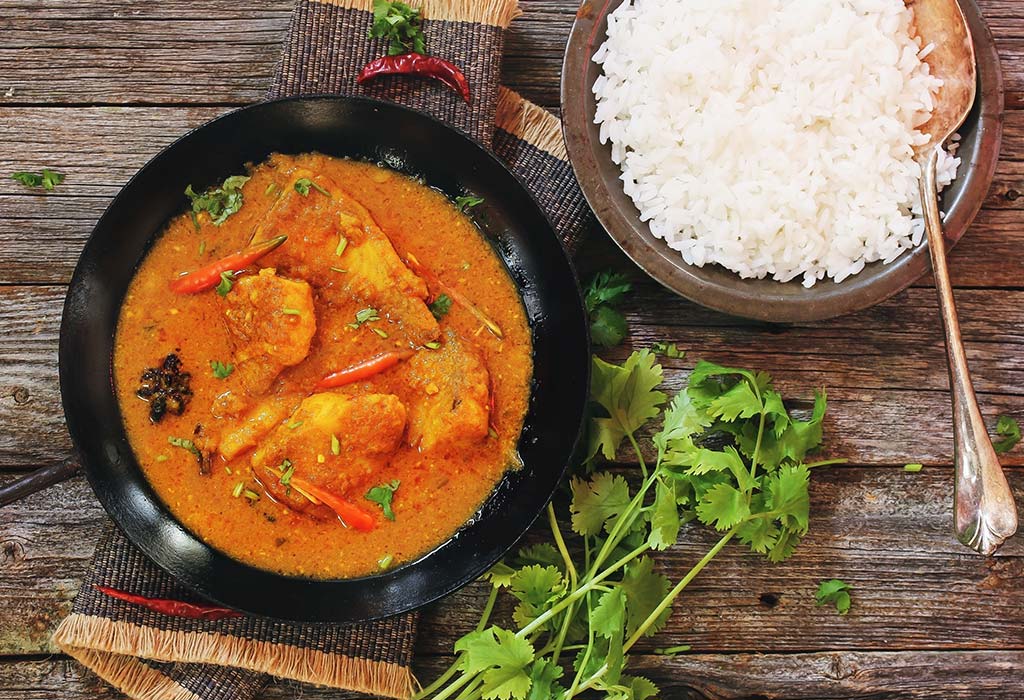 What You Need-
5-6 big pieces Rohu fish
200g plain curd
3-4 green chilli
1/2 tsp garam masala powder
1/2 tsp chilli powder
1 tbsp sugar
2 tbsp mustard oil
Salt to taste
How to Make-
Wash the fish chunks and rub them with salt and turmeric powder.
Take the curd in a bowl and beat it with a spoon.
Now add the rest of the items and mix well.
Leave the fish in this mixture for 1 hour.
Transfer the contents to a deep pan and cook for 15 minutes. Don't forget to add the green chillies.
Doi Maach is ready.
Dessert
Gajar ka Halwa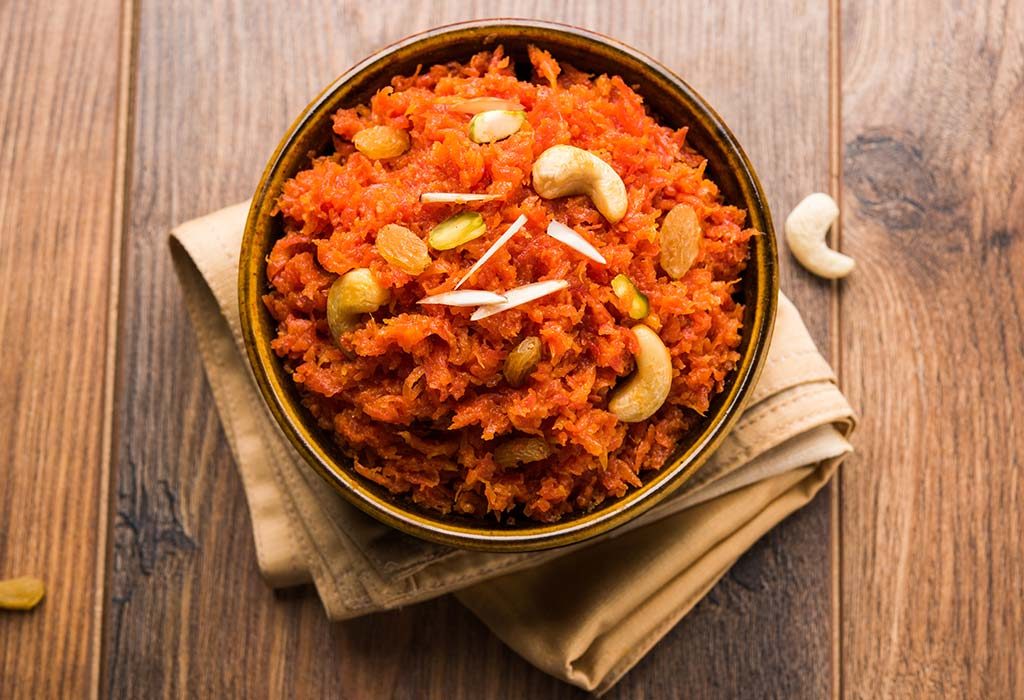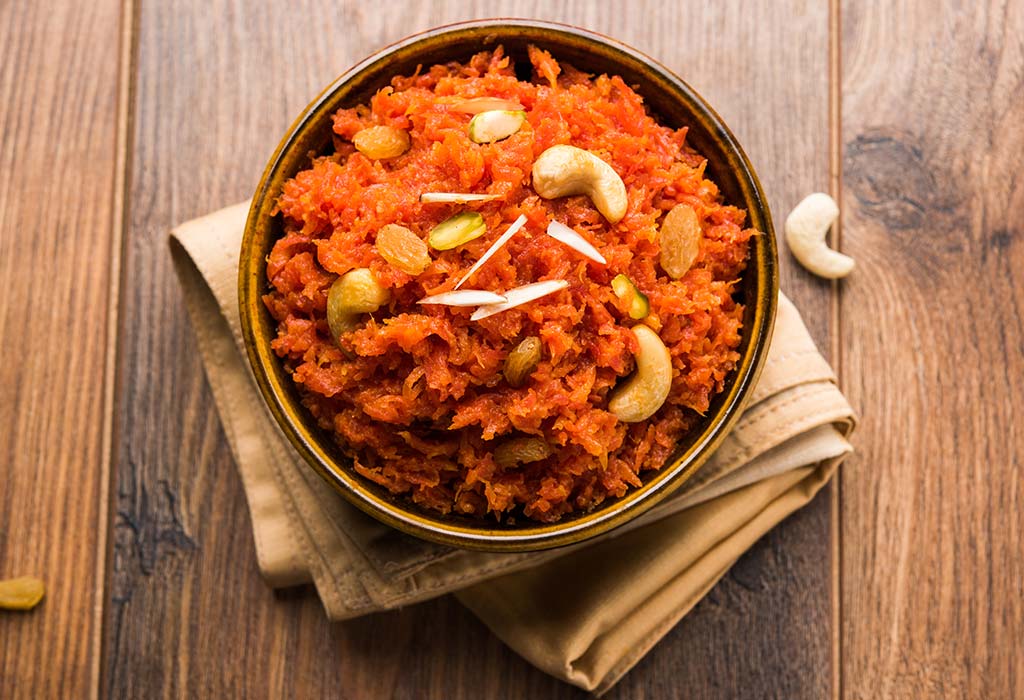 What You Need-
8-9 medium juicy carrots
4 cups milk
4 tbsp ghee
10-12 tbsp sugar
20-25 whole cashews
5-6 cardamom
1 pinch of saffron
Handful of raisins
How to Make-
Rinse, peel and grate the carrots first.
Add the carrots and milk to a thick bottomed pan.
Bring the mixture to a boil and keep stirring.
When the milk has come down to 75%, put the ghee, sugar and cardamom.
Continue to cook on low flame.
To garnish, add cashews, saffron and raisins.
Tandalachi Kheer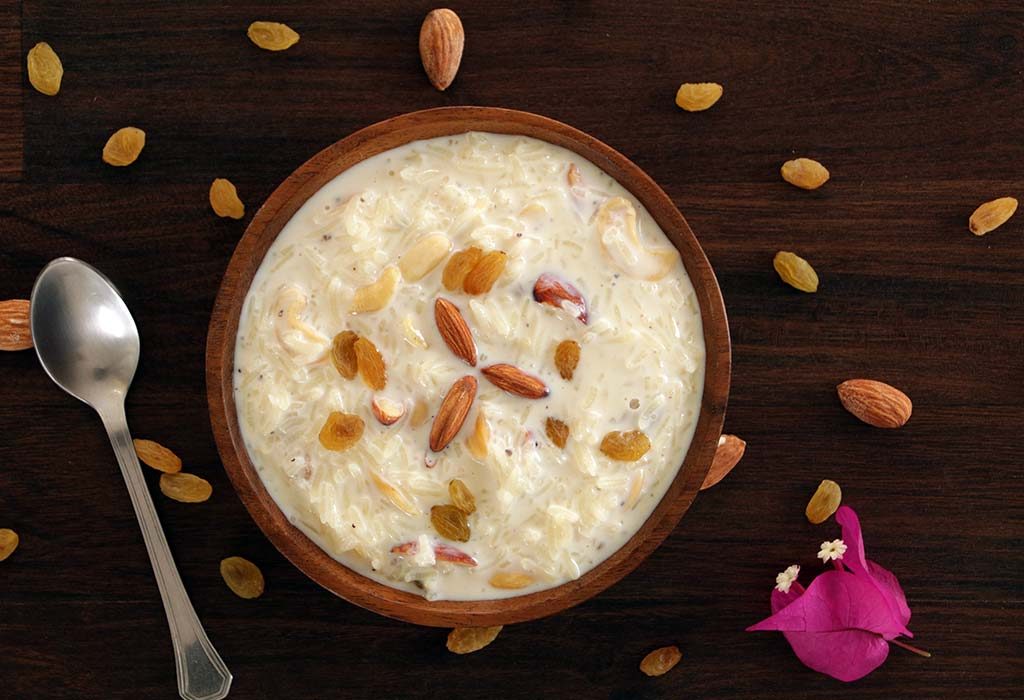 What You Need-
5 cups full cream milk
1/4 cup rice
1/3 cup sugar
10-12 raisins
4 cardamoms
10-12 almonds
How to Make-
Take a deep saucepan and boil the rice and milk in it.
Keep stirring over low flame till the mixture becomes thick.
Add the sugar, cardamom and raisins.
After it's cooked, garnish with almonds and serve hot.
According to our nutritionist, it's best to consume heat-producing foodstuffs during the winter months. It's especially essential that toddlers are fed healthy and energy-packed food including dal and vegetables. You might want to think about avoiding the spices if your baby is still small.
When it comes to hosting a dinner party at home, the more the variety the better. Every menu consists of a starter, a main course and, of course, dessert. The above recipes are from North, South, East, North-East and South Indian cuisines. Mix and match the dishes from our collection to make your winter dinner party a memorable one!
Also Read:
Healthy And Warming Winter Desserts Recipes
Healthy Indian Foods to Consume in Winter
Seasonal Fruits to Eat during Winter