Valentine Heart Hair-Clip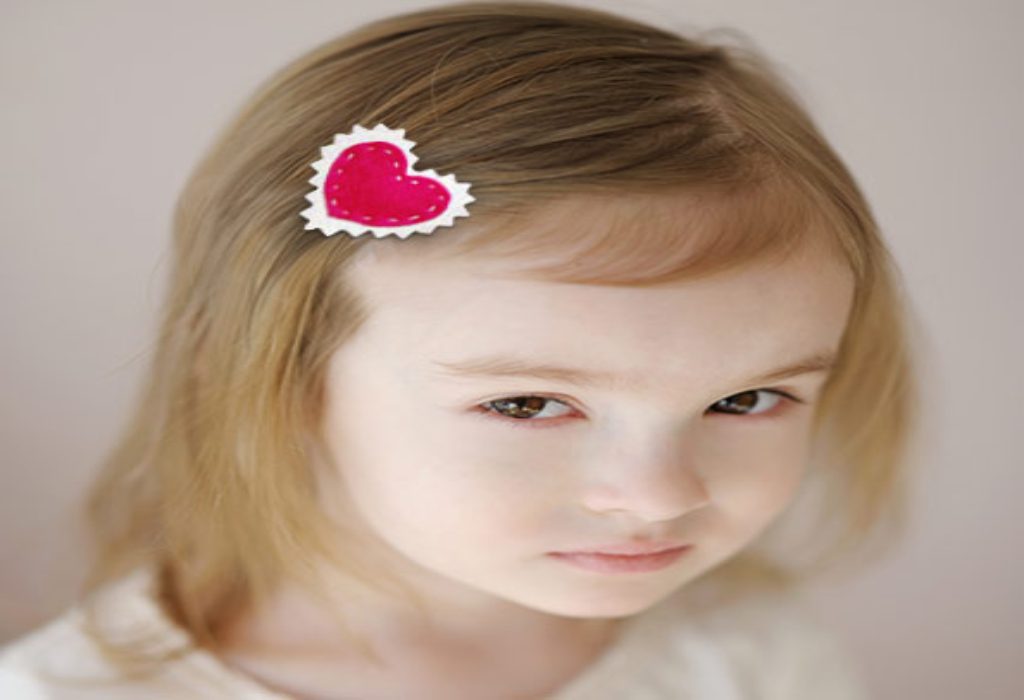 Does your little princess fancy snap-clips? If Yes, do not miss to design these lovely heart-shaped clips for her this Valentine's Day. Follow a few simple steps and make numerous clips for all her favourite outfits.
Things Required
2-3 small (3/4-inch long) girls snap-clips. (Ensure that they are plane and have nothing glued on them)
A Fuchsia Felt Bundle
Cotton Embroidery Thread
Method
Cut out one large heart from any colour Felt.
Cut another heart of smaller size from a different colour Felt.
Trace the outline of the smaller heart on the larger heart cut-out.
Now cut around the outside of this traced marking with the help of pinking shears. Ensure the zig-zags appear neat. This makes the back felt.
Now snip a tiny hole on one side of the back felt piece, as shown in the image.
Slide the smaller arm of the clip through this little opening such that the bigger arm appears on the front side of the back piece
Snap the hair clip shut.
Now place the smaller heart over the outline drawn on the bigger heart such that the pinked edges frame the smaller heart neatly.
Stitch the two hearts together using the embroidery thread, as shown in the image.
Your beautiful handmade snap-clip is ready! Make many such heart shaped snap-clips, using different colour felt and see your daughter flaunt them this Valentine's Day.